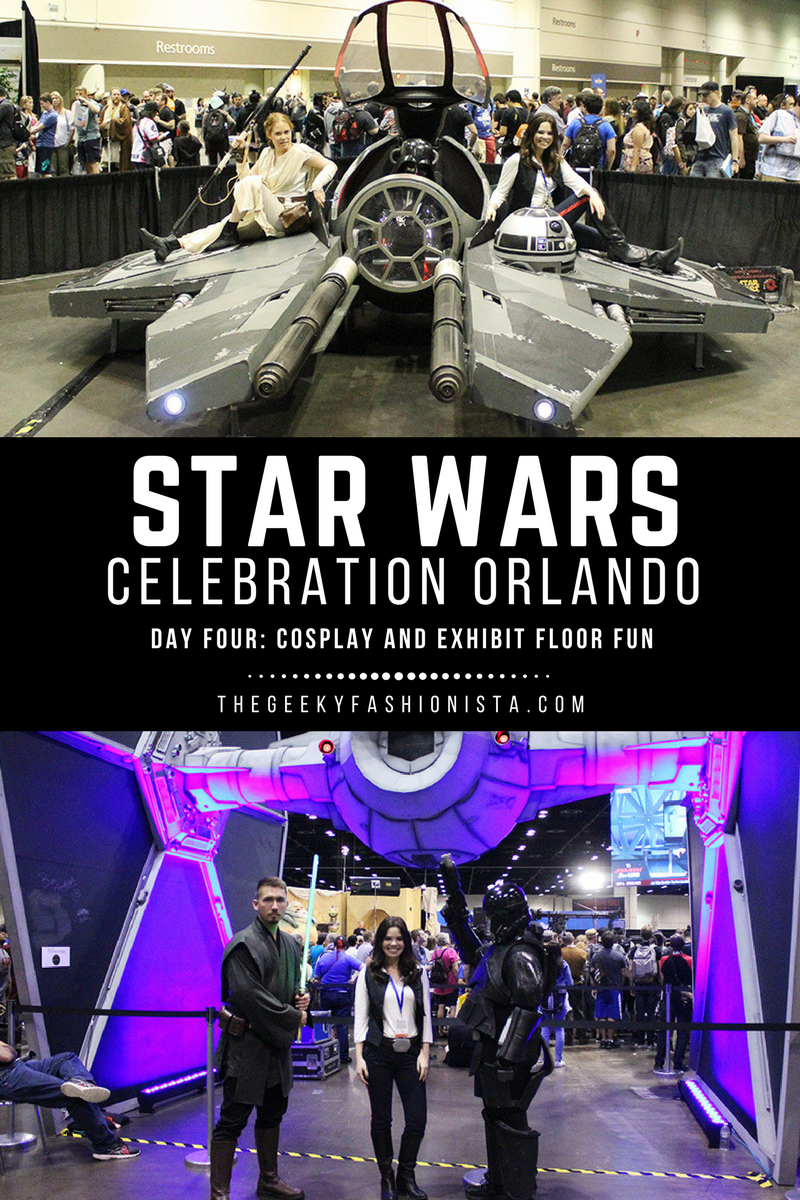 My final day recap of Star Wars Celebration Orlando! Having spent the first two days camping in lines and attending panels, I had not once stepped foot onto the main floor to check out all the cool exhibitors and vendors. I decided for this last day, I would don my Han Solo cosplay (minus holster and blaster) and finally check out out the main floor. I was expecting to go it alone, but there was a pleasant surprise in store for me!
Keep reading to see my exhibit hall highlights and fun cosplay photos!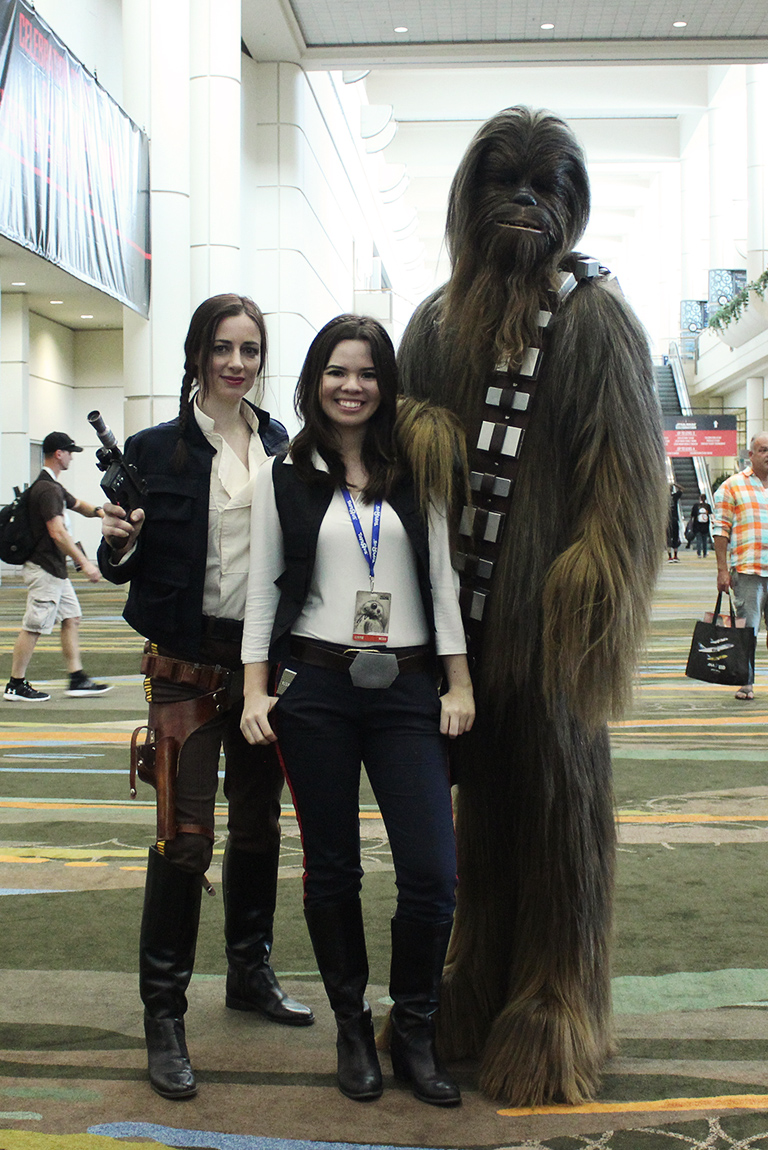 How awesome are these super accurate Empire Han and Chewbacca cosplays?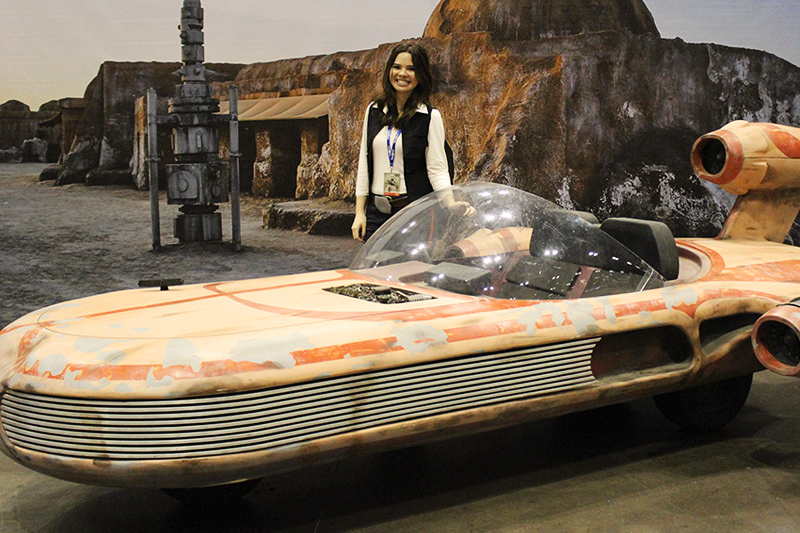 Ready to take on the final day of SWCO (Han) solo style!
I covered Day One and Two, Thursday and Friday, respectively, of Star Wars Celebration in previous posts. If you read Friday's post, you'll recall I wasn't feeling very well at the end of the day – as a result, my sister and I had to hurry home after our last panel where I immediately collapsed in bed and slept for over 12 hours. I was too weak and sick the next day so, unfortunately, I had to miss all of Day Three, Saturday. The friends I had been hanging out with as well as my sister only had badges up to Saturday so I was sad I wasn't able to spend their last day of the convention with them.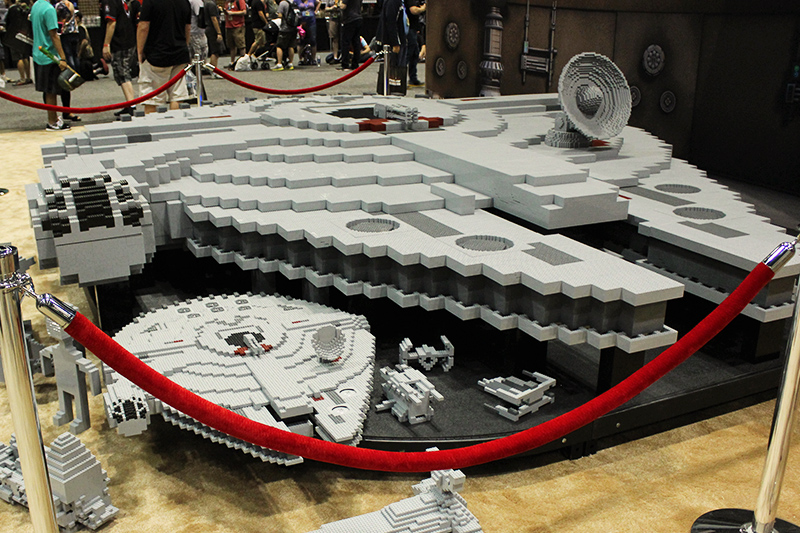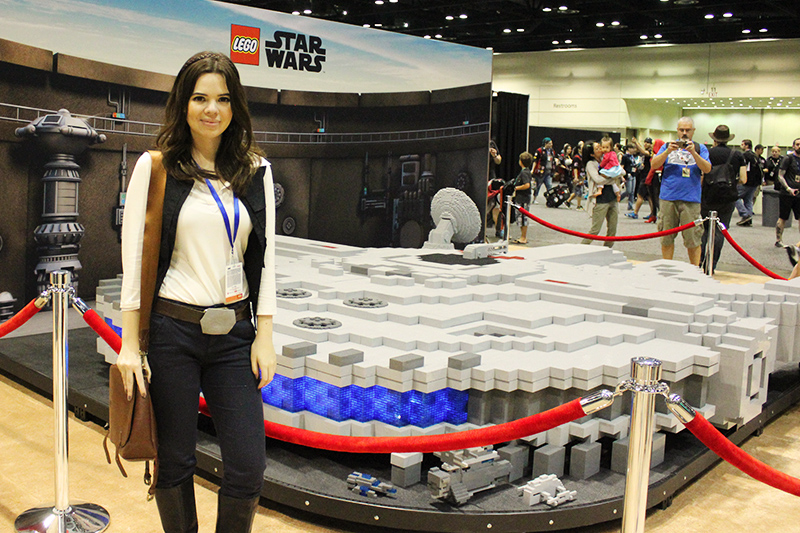 This Millennium Falcon made completely from Legos was so cool!
I went into Sunday thinking I would just walk the floor alone getting a few more shots of cosplayers and cool booths for the blog – but almost immediately upon entering the convention hall, I ran into a couple of friends from college!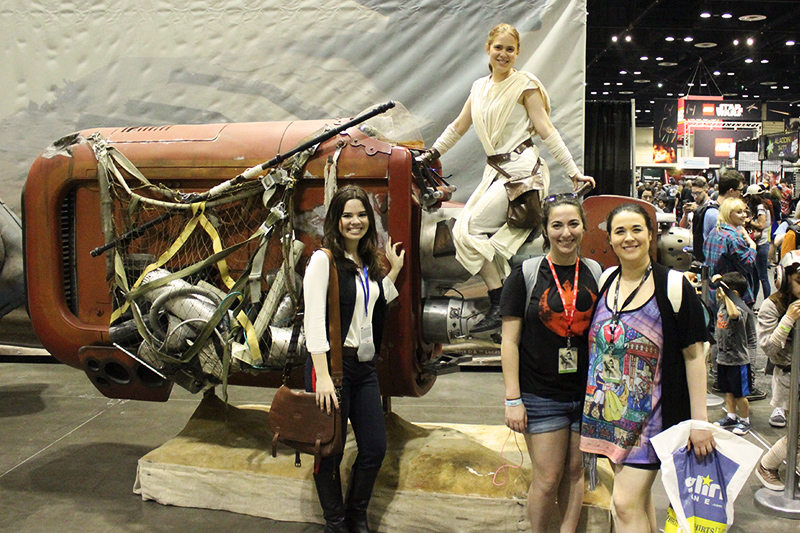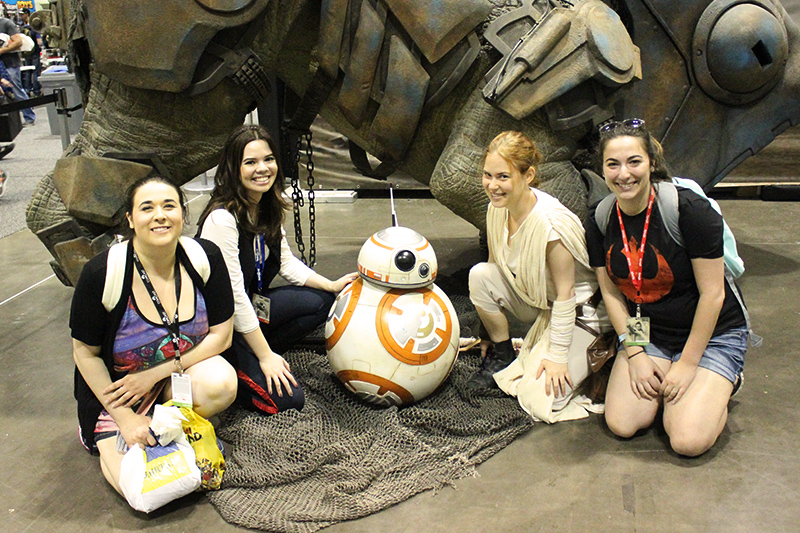 Conventions are so much more fun with friends!
It made it such a better experience to have friends to walk the floor with! They were also totally down to help me take blogs photos – something I hate asking strangers to do! Plus, my friend/former roommate, Sonja, was also cosplaying as Rey!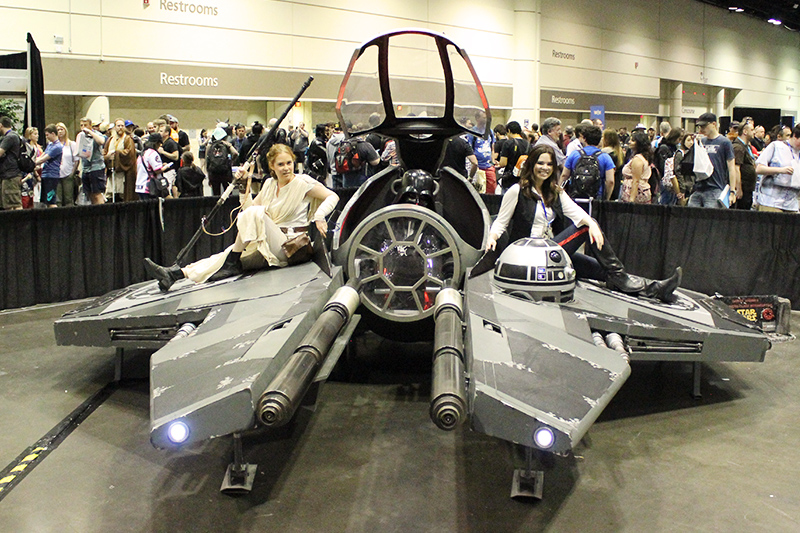 Having a friend who is also cosplaying is great because you get to take cool photos like this together!
My friends had already walked the floor quite a bit and seen most of what there was to see. Since this was literally my first time stepping onto the floor I had no idea where everything was so they were great guides showing me all the cool booths and the best places to find cosplayers.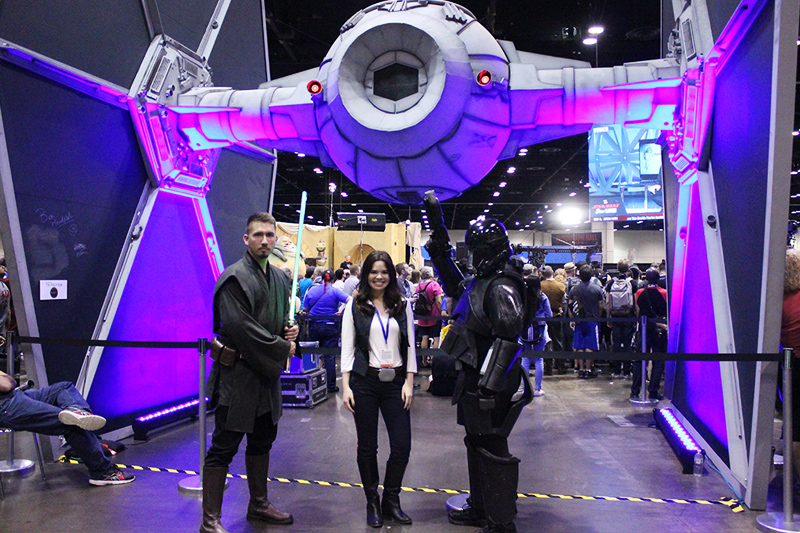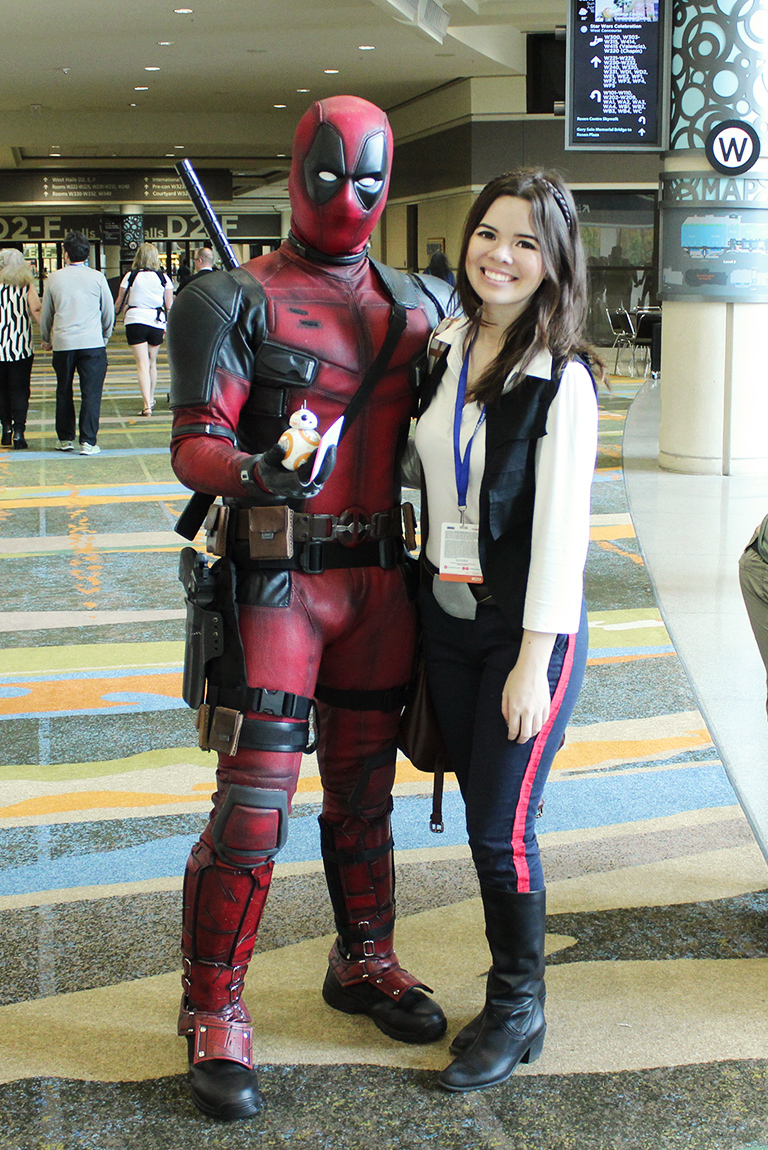 Look who I ran into…it's not a convention without a random Deadpool appearance!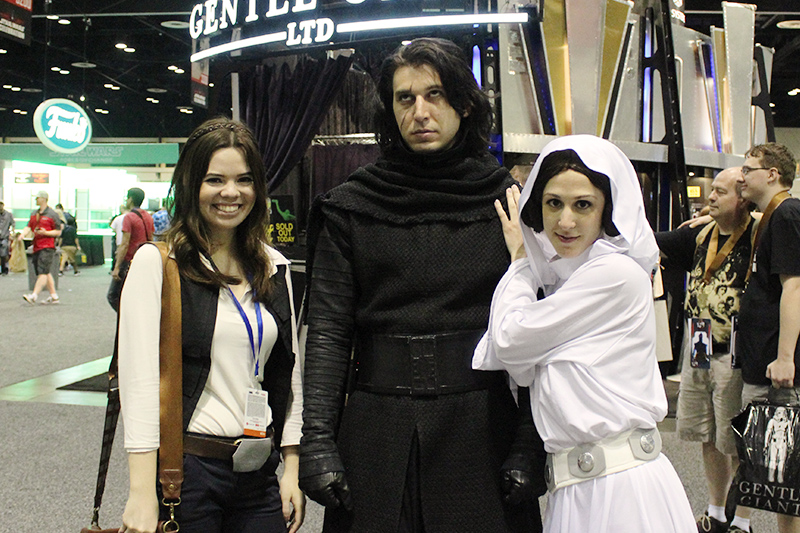 Haha I loved this "family" photo! Kylo looks so thrilled to be with mom and dad XD
The floor had tons of awesome Star Wars exhibitors and vendors! It's a testament to my self-control that I didn't buy anything. I strictly kept it "look, don't touch (or buy)" – gotta save up money for other cons.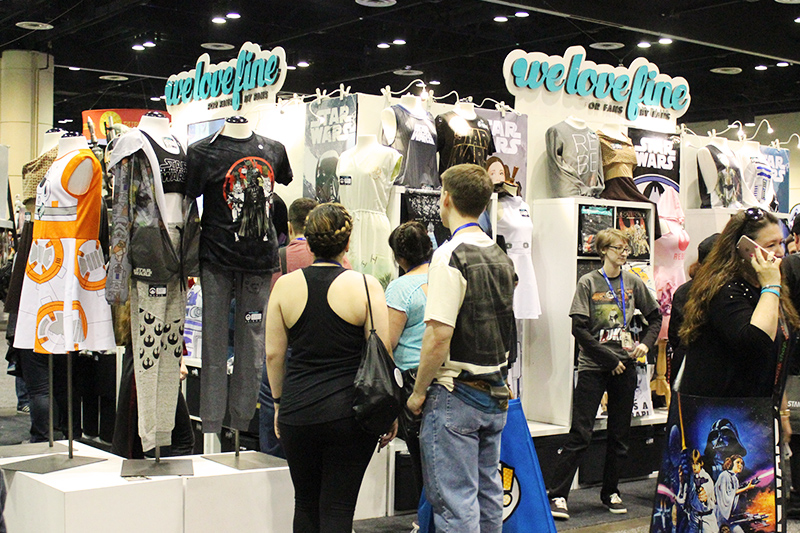 One of my biggest purchase temptations is usually the We Love Fine booth.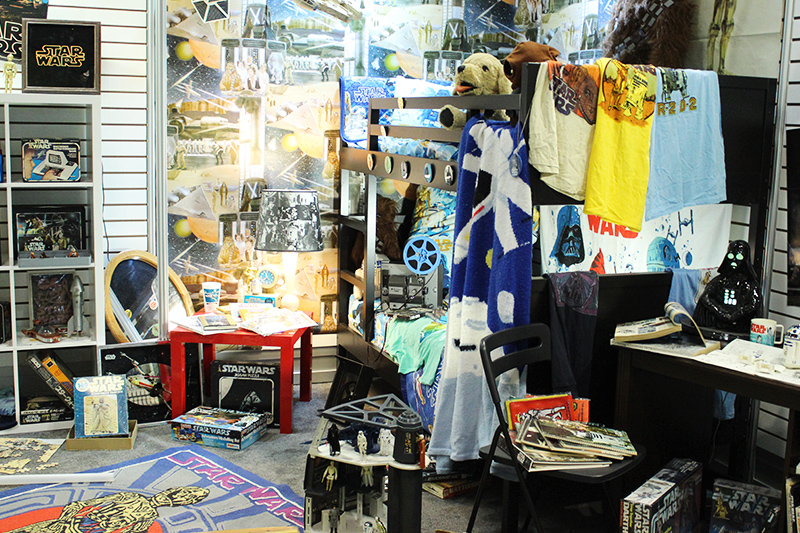 How great is this Star Wars themed children's bedroom?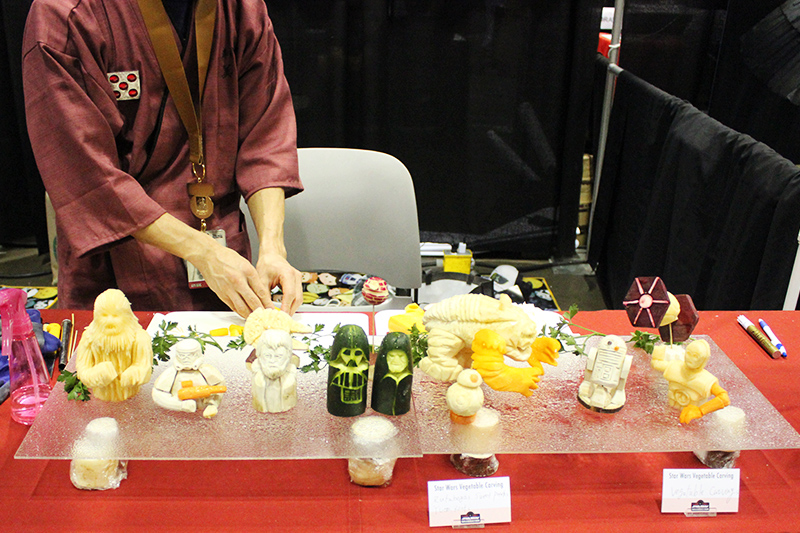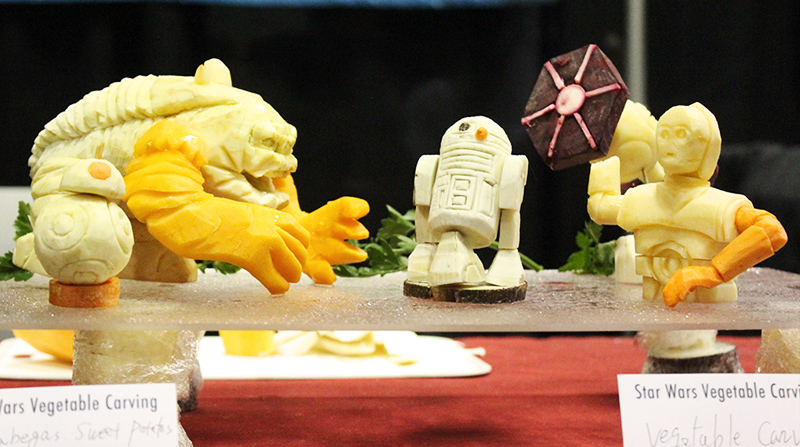 How awesome are these Star Wars vegetables carvings!?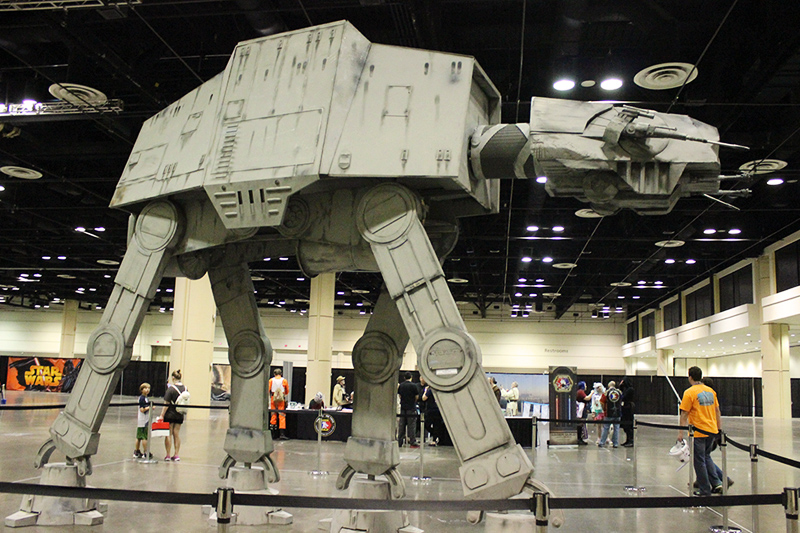 Such incredibly detailed replicas of all different sizes!
It was at the last Celebration in Anaheim as well but it was great to see the original Princess Leia Ceremonial Gown in person again. This was a cosplay I had been working on for the convention. Near the end though, I ran into a few problems and wasn't able to wear it, unfortunately. I took several detailed reference shots that should help when I try my hand at it again.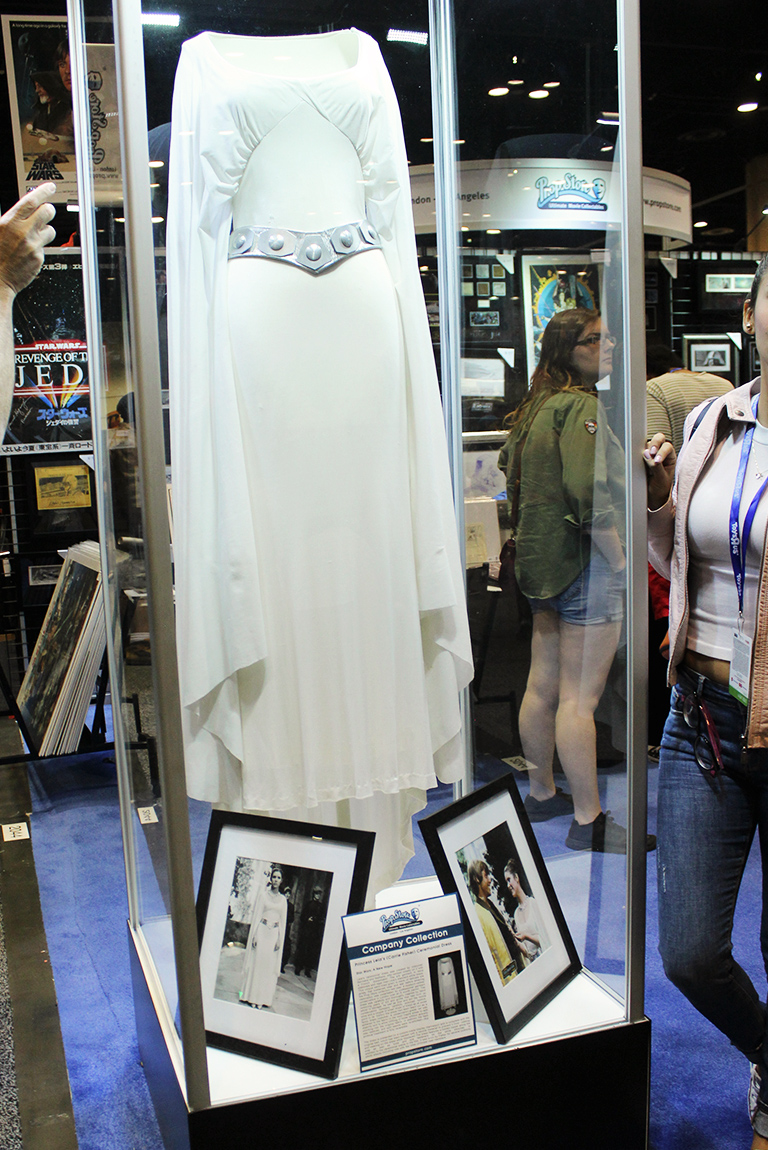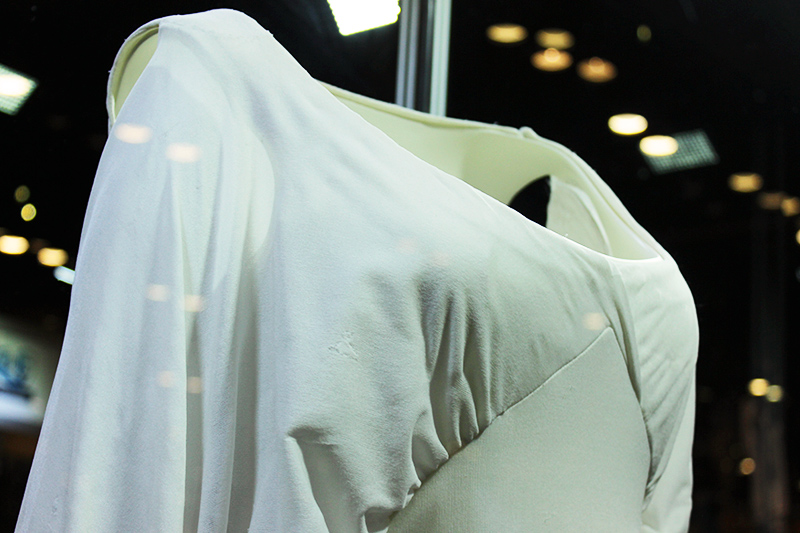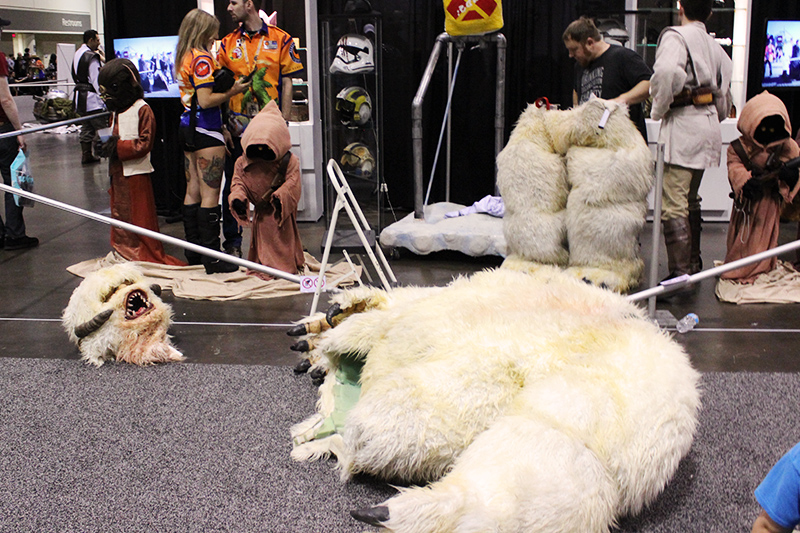 If you've ever wondered what a wampa looks like in pieces…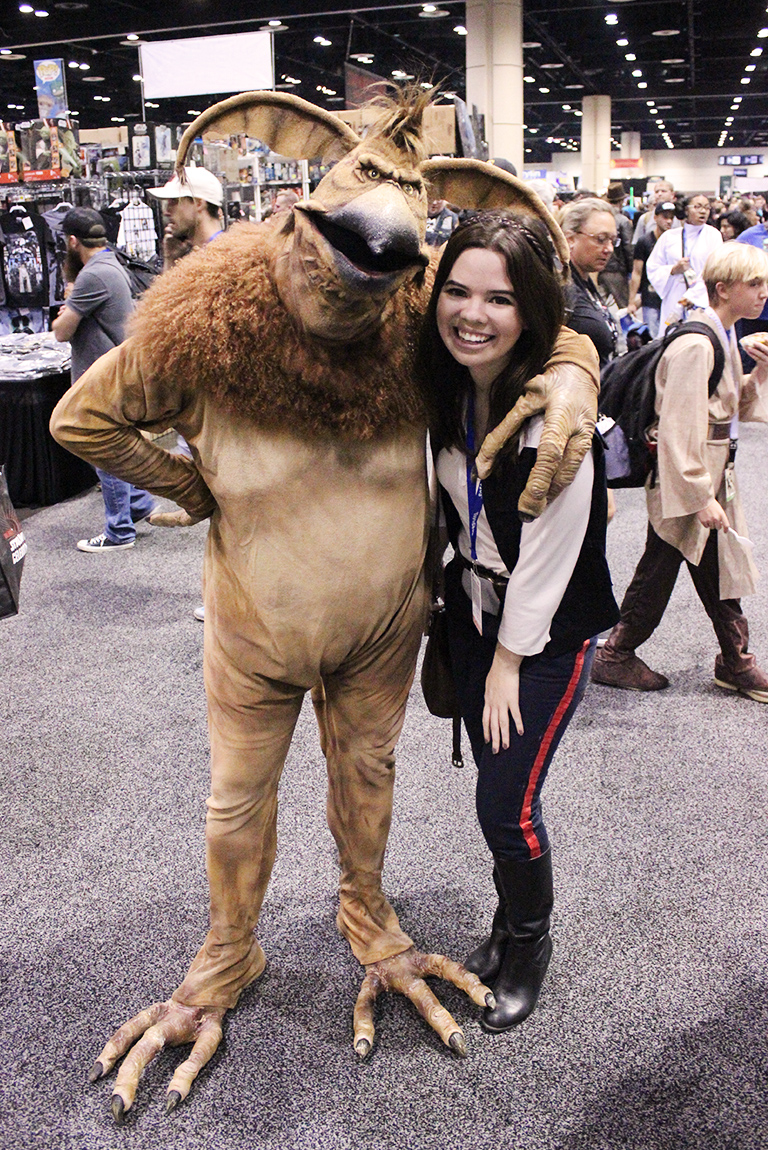 I don't think I've ever seen a human-sized Salacious Crumb cosplay before!
While I'm super bummed I had to miss Saturday, I'm glad that I put my health first and was still able to enjoy the last day of Star Wars Celebration Orlando! It was still such an amazing overall experience and I'm so glad I got to experience it with some old friends!
If you haven't already, check out my Star Wars Celebration Orlando recaps of Thursday and Friday as well as my cosplay compilation post!