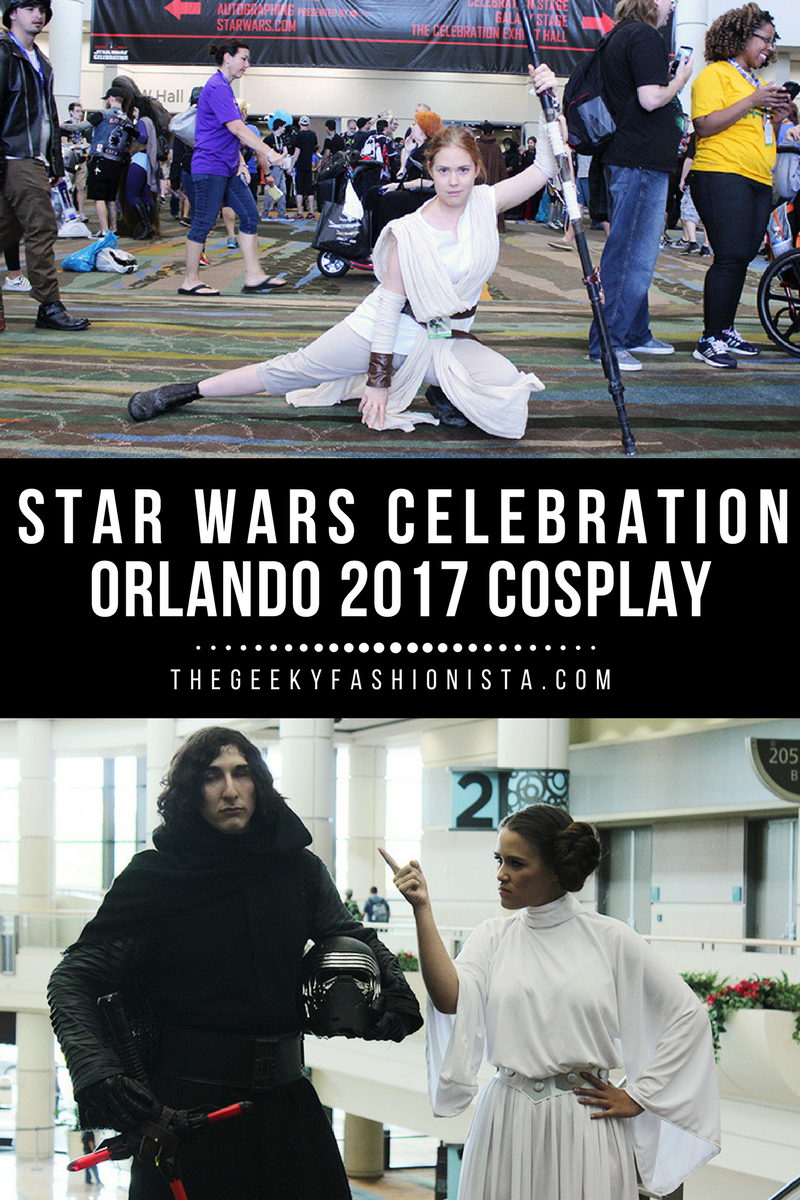 One of my favorite aspects of attending conventions is getting to see all the various cosplay! Star Wars Celebration Orlando 2017 was no different from any other con with plenty of fun cosplays except, of course, they were all Star Wars focused.
Keep reading to see some of the amazing cosplays from Star Wars Celebration Orlando!
As you'll see in my upcoming con recap post, I spent my first two days in panels an, as a result, really wasn't able to get any cosplay photos those days. Since I was sick Saturday, all my photos come from Sunday which was actually really nice since it was the most laid back out of all the days. Instead of rushing to get to this panel or get in this line, I could just walk the halls and exhibit floor and take photos of and with whatever cosplays caught my eye. 
I also cosplayed this day but since I have so many photos as is, I'll save those for the recap post 🙂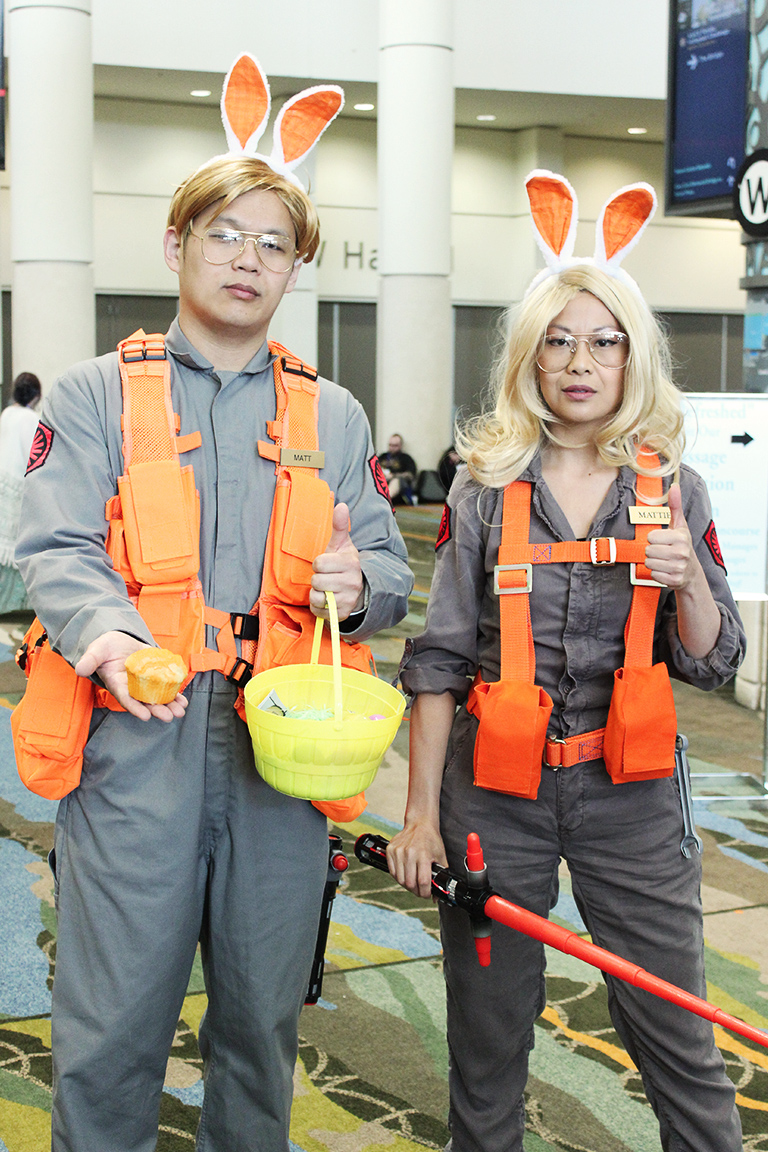 Since it was Easter, I thought this themed Matt (and Mattie) the Radar Technician cosplay duo were too cute!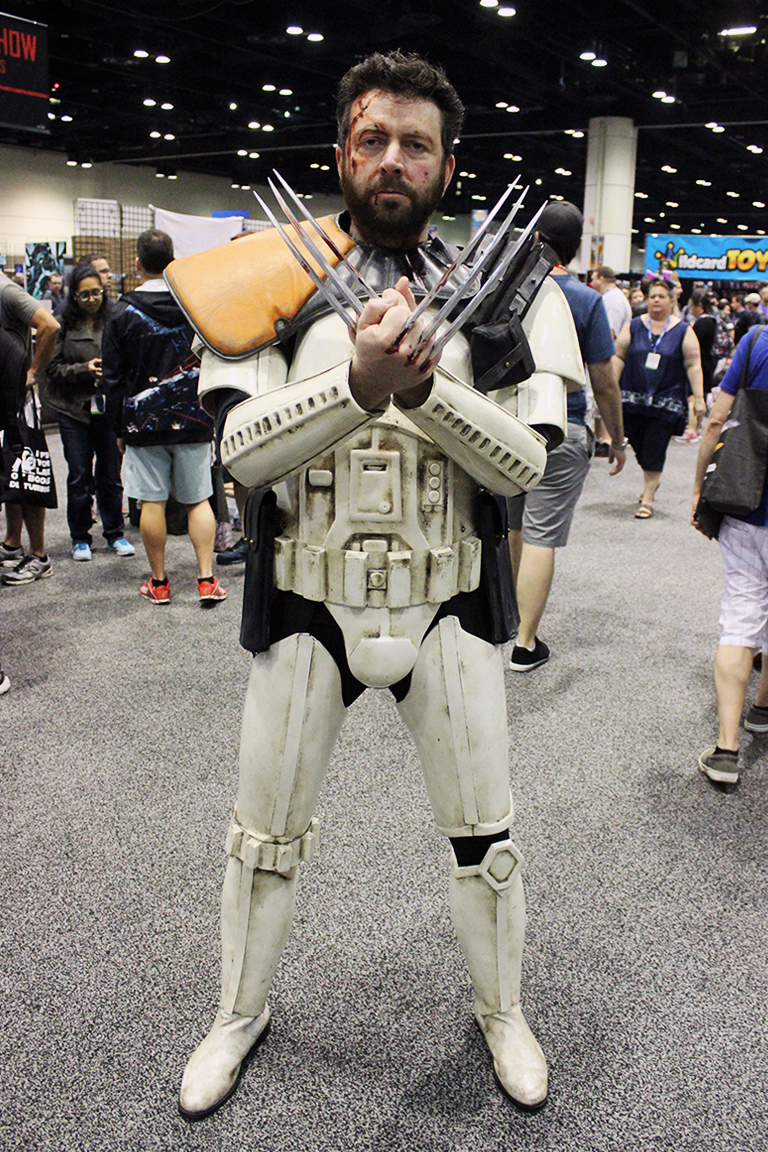 Wolverine Stormtrooper!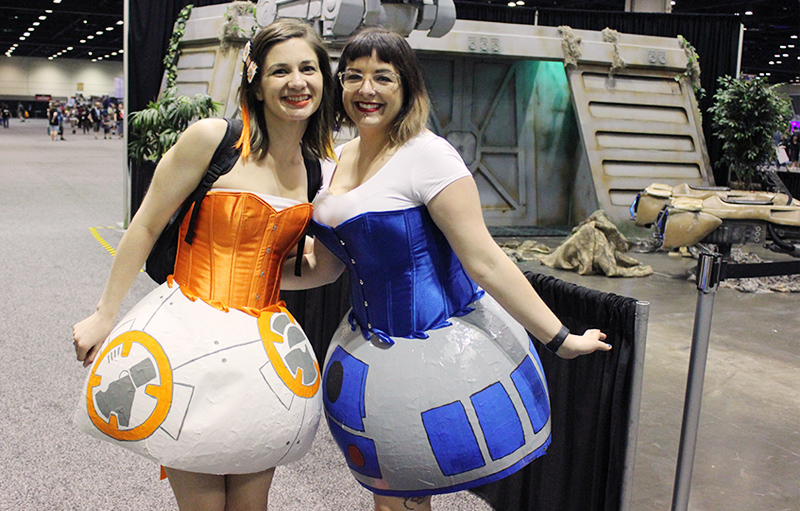 How adorable are these ladies?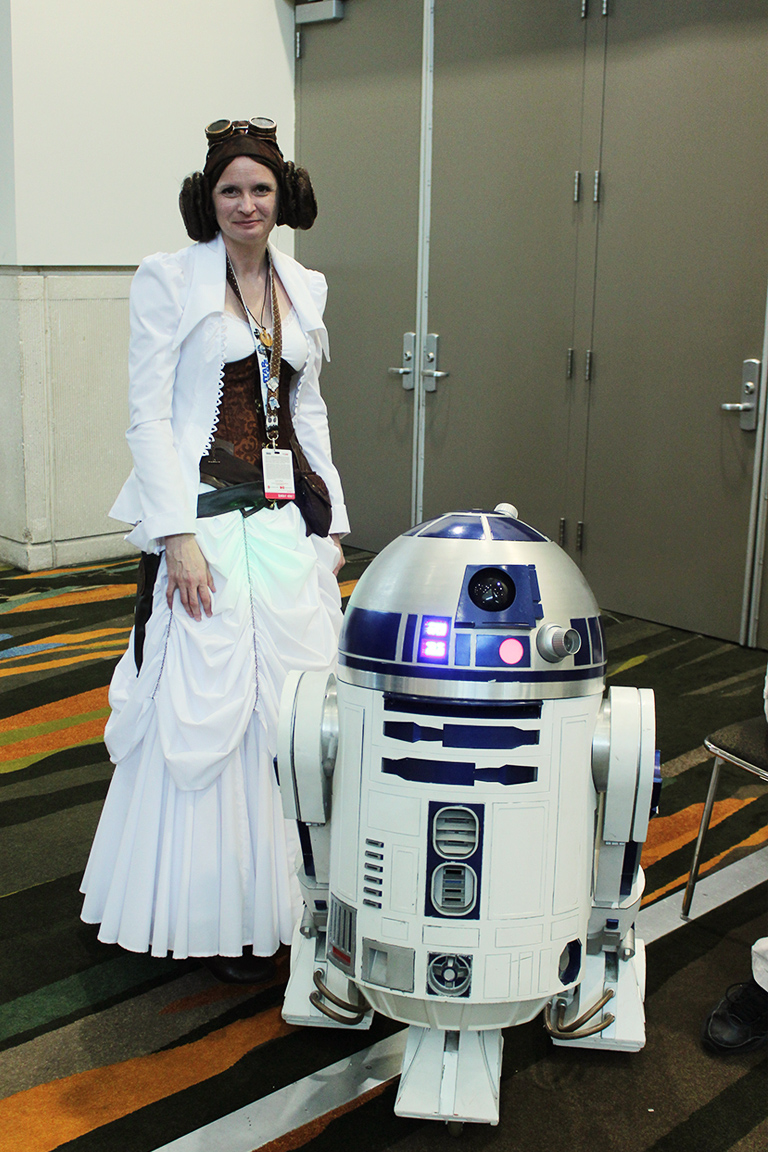 I love when steampunk and Star Wars mix!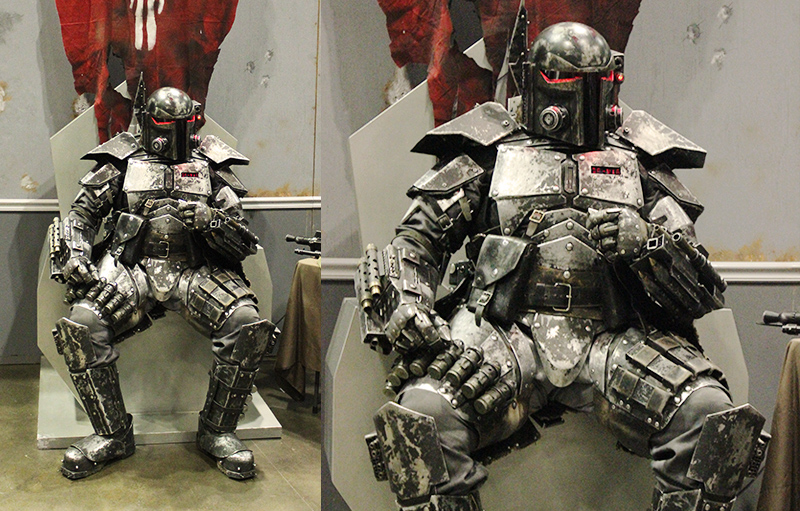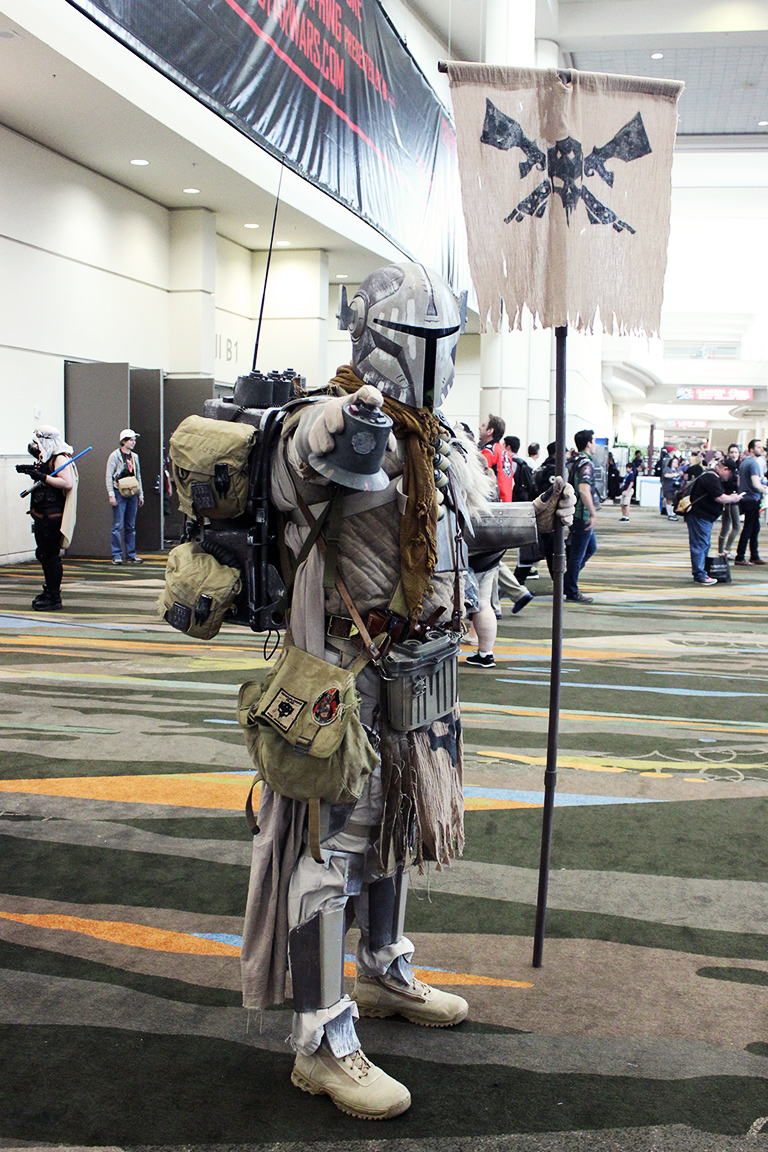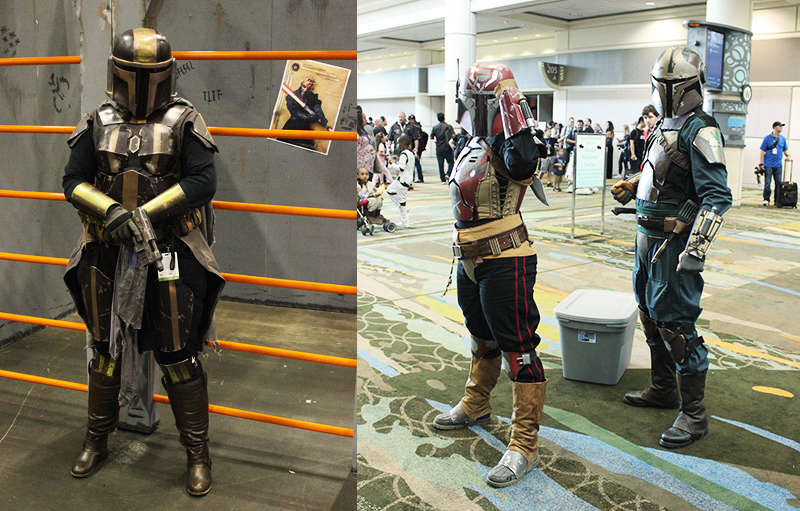 I'm always impressed by people who create their own armor – just too cool!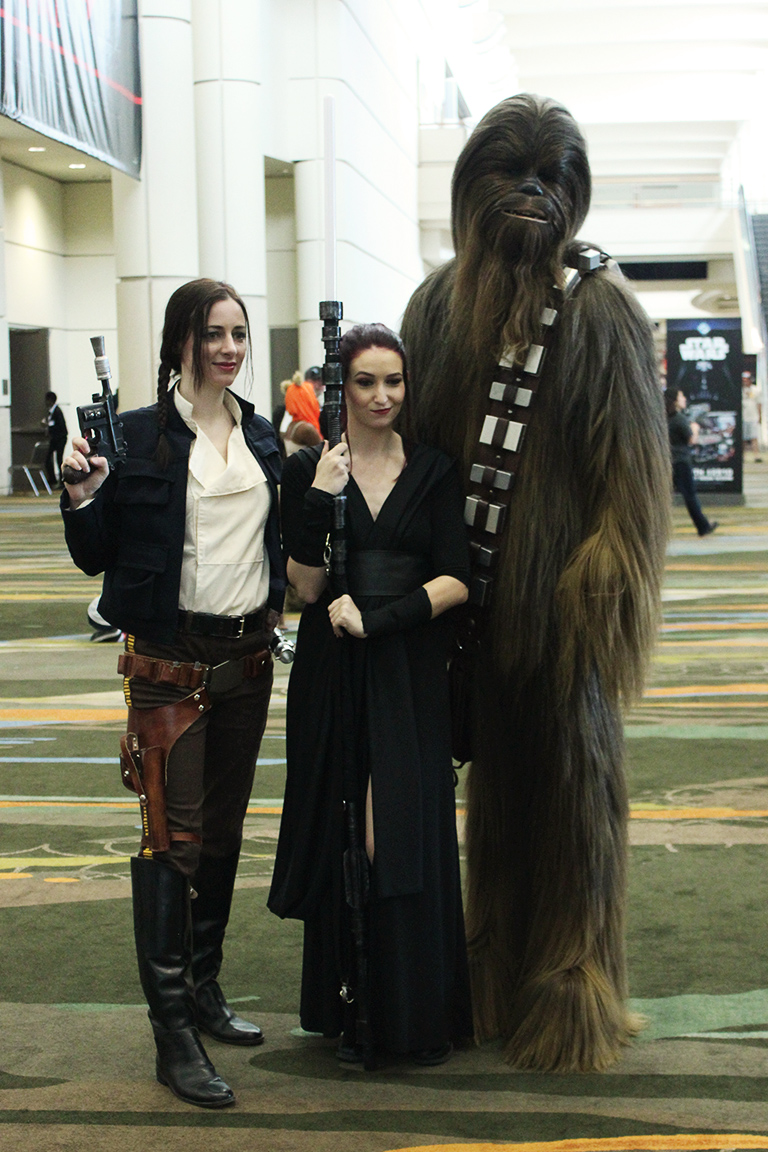 Don't they all look amazing? I love the Sith Rey cosplay especially!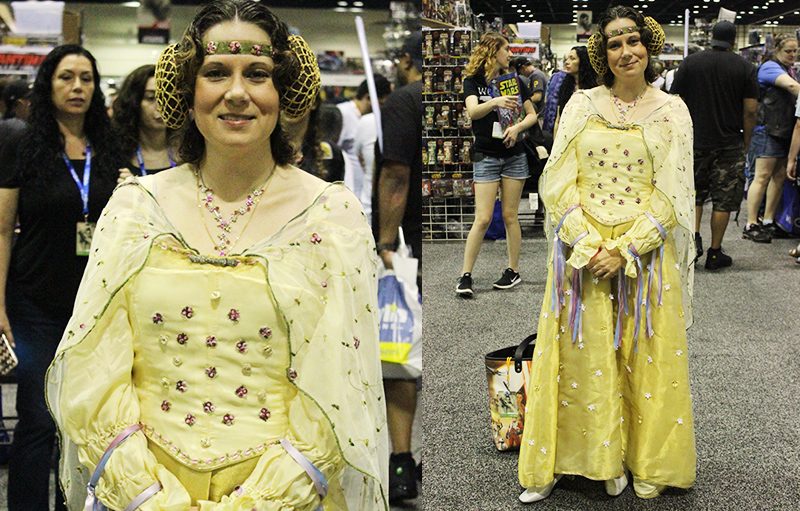 One of my favorite outfits from the movies!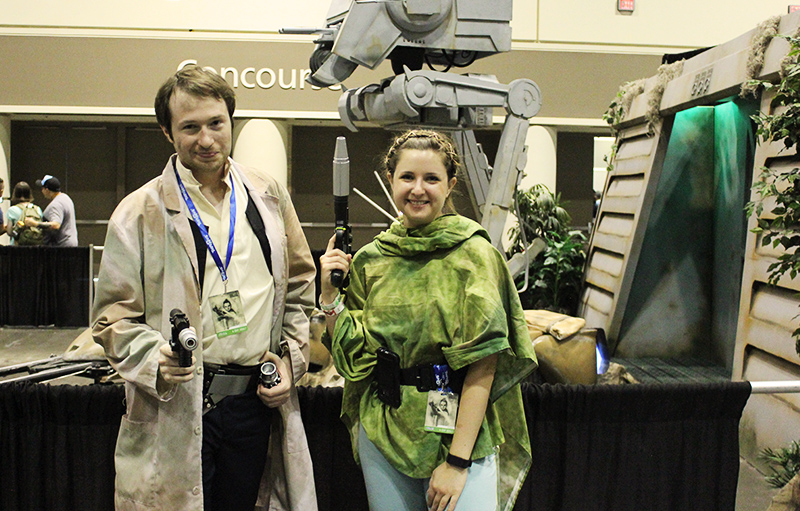 They were the nicest pair! I'm glad I was able to get them in their Endor gear against that backdrop!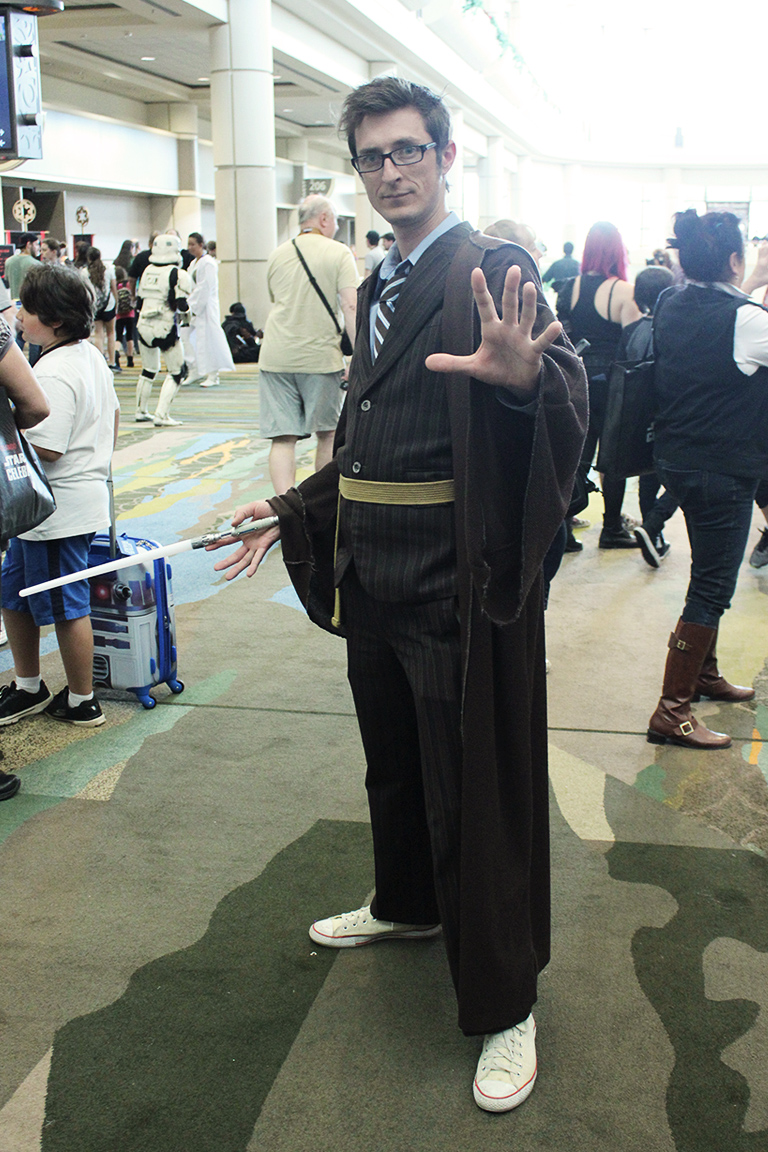 A 10th Doctor Jedi with a Sonic Screwdriver lightsaber! This made me so happy!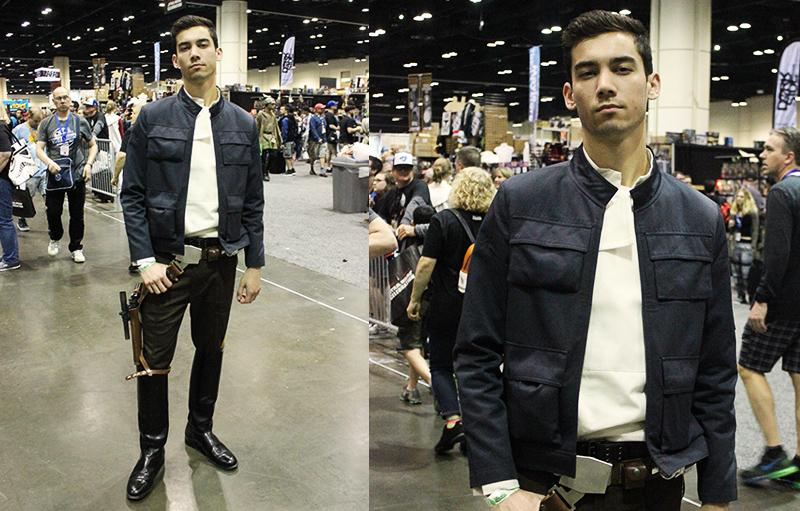 His Empire Han cosplay was spot on!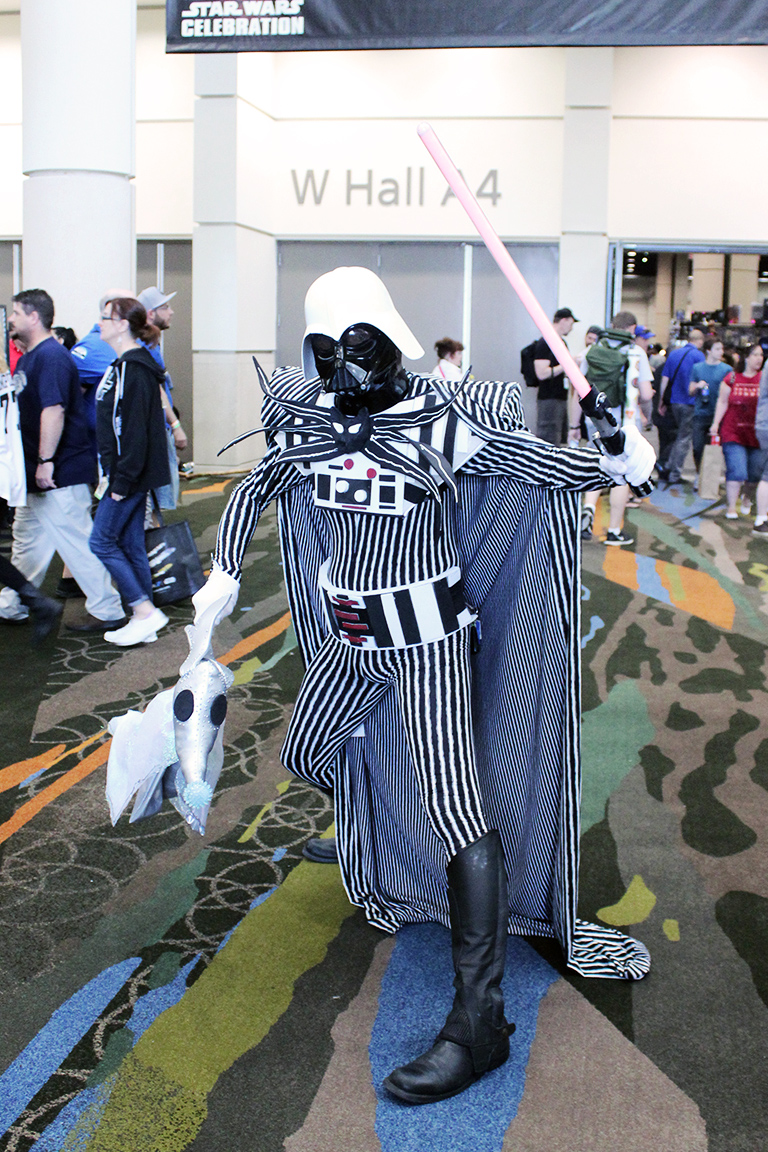 Darth Vader and Jack Skellington?? What a fun and unique cosplay crossover!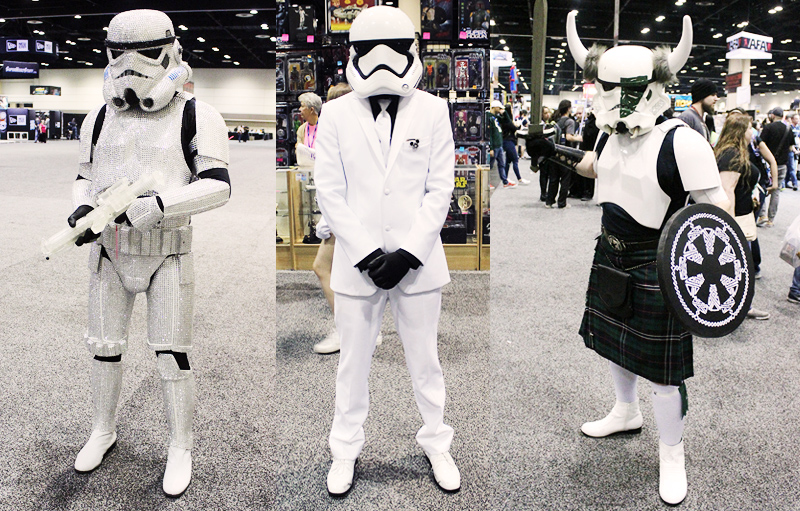 There's never a shortage of the classic stormtrooper but I love it when there's a slight twist. Here we a stormtrooper completely blinged out or bedazzled, dressed in a sharp white suit, and in a Scottish kilt!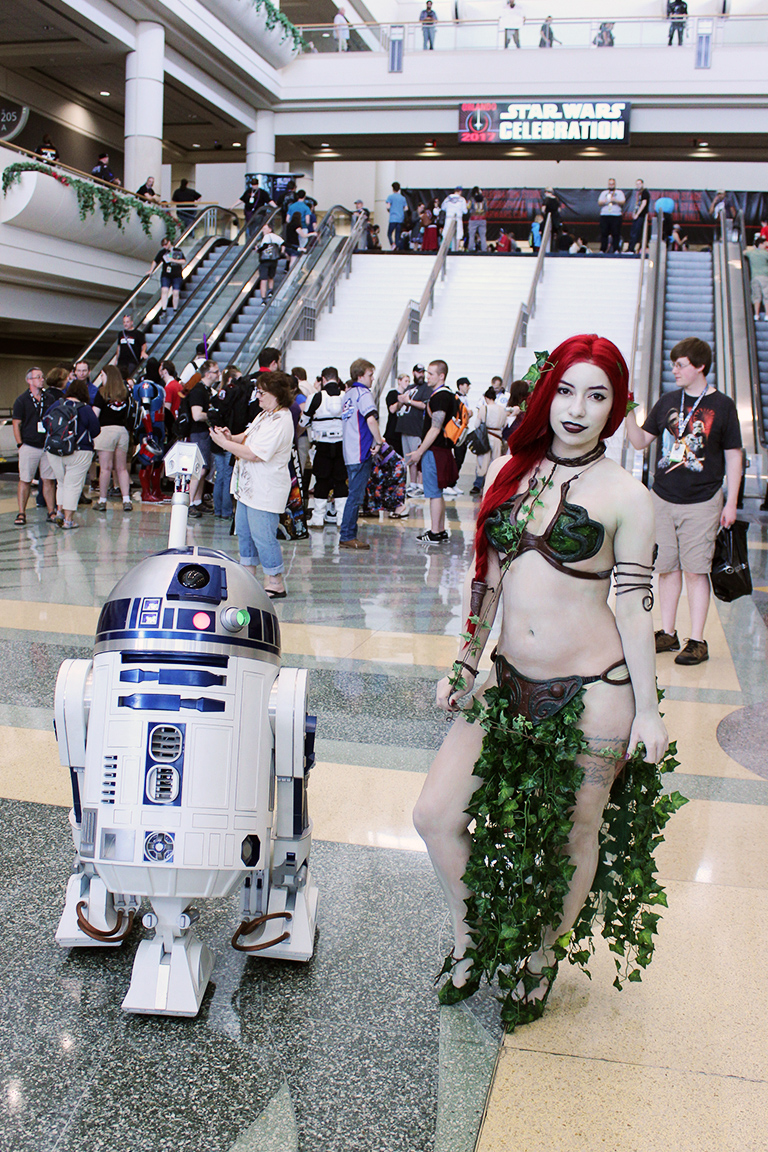 Another well done crossover cosplay! Poison Ivy and Slave Leia!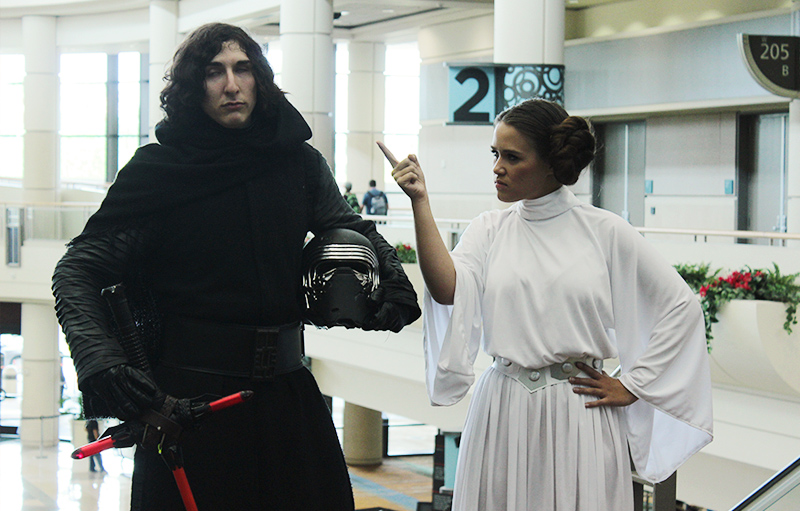 Haha this made me laugh so much! Looks like Kylo did something mom didn't approve of.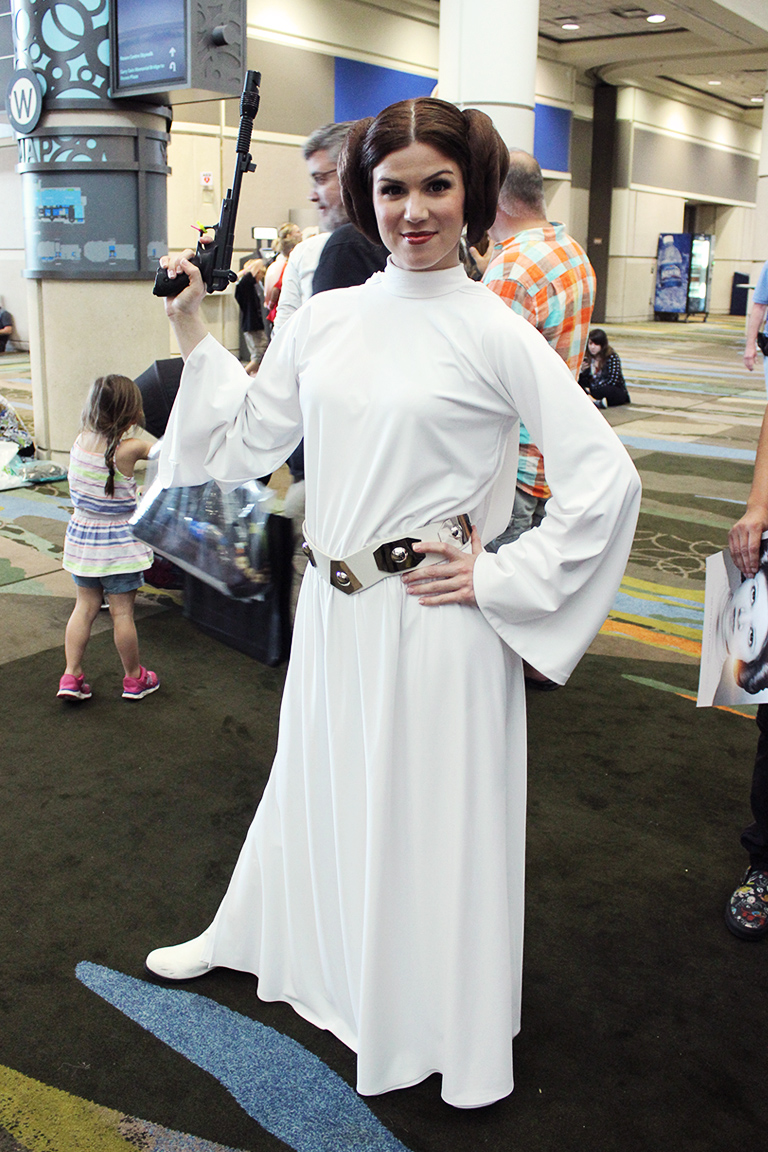 Speaking of mom, there were so many beautiful Leia cosplays! Case in point here!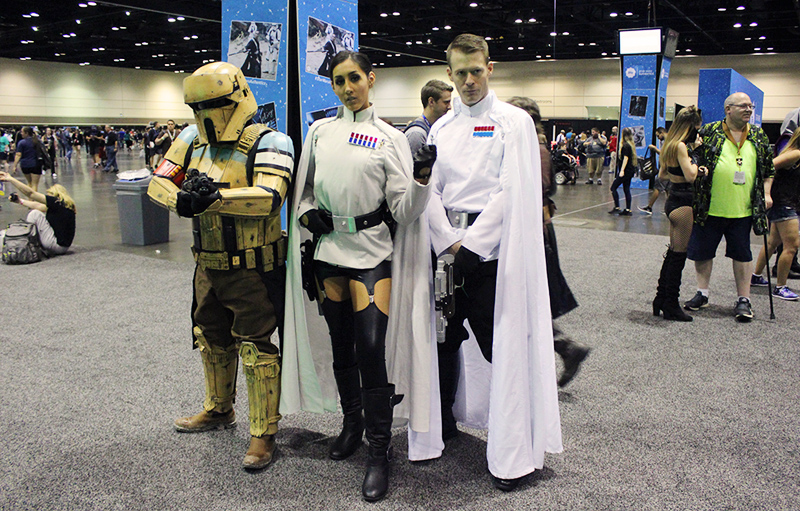 Not only do they look great, these lovely people had that First Order attitude down!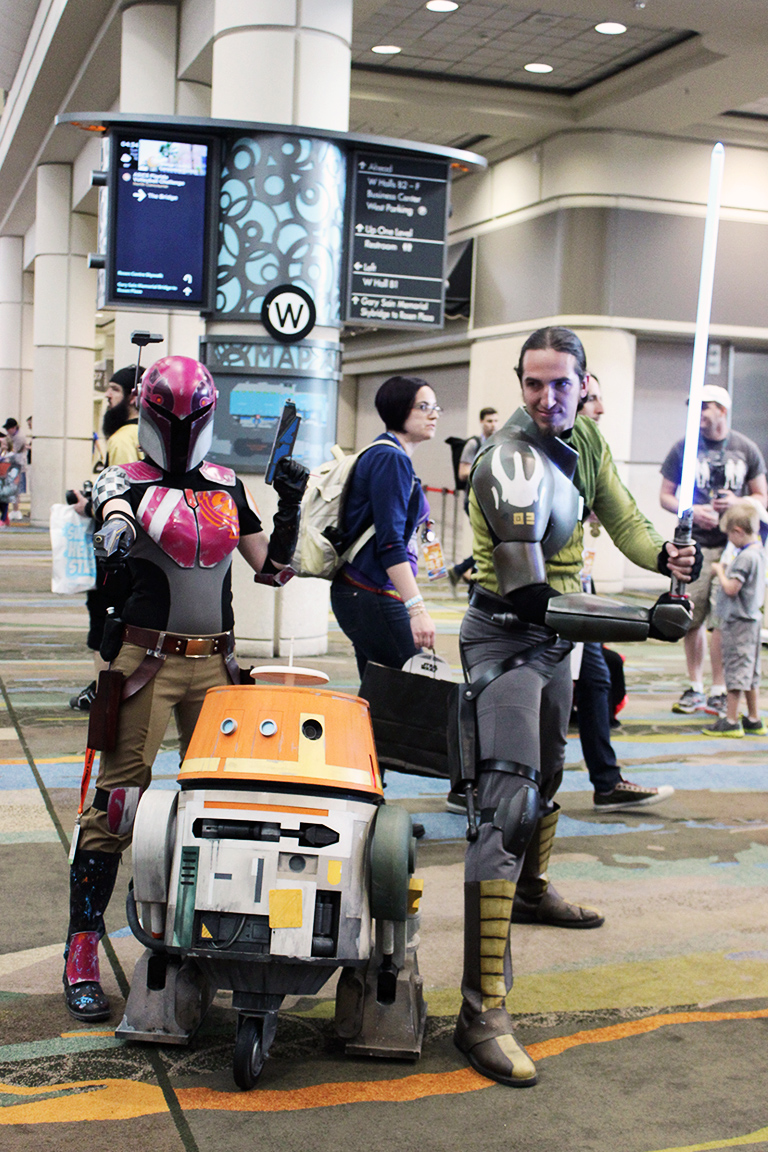 I still need to check out Star Wars Rebels but this Sabine and Kanan cosplay looks on point!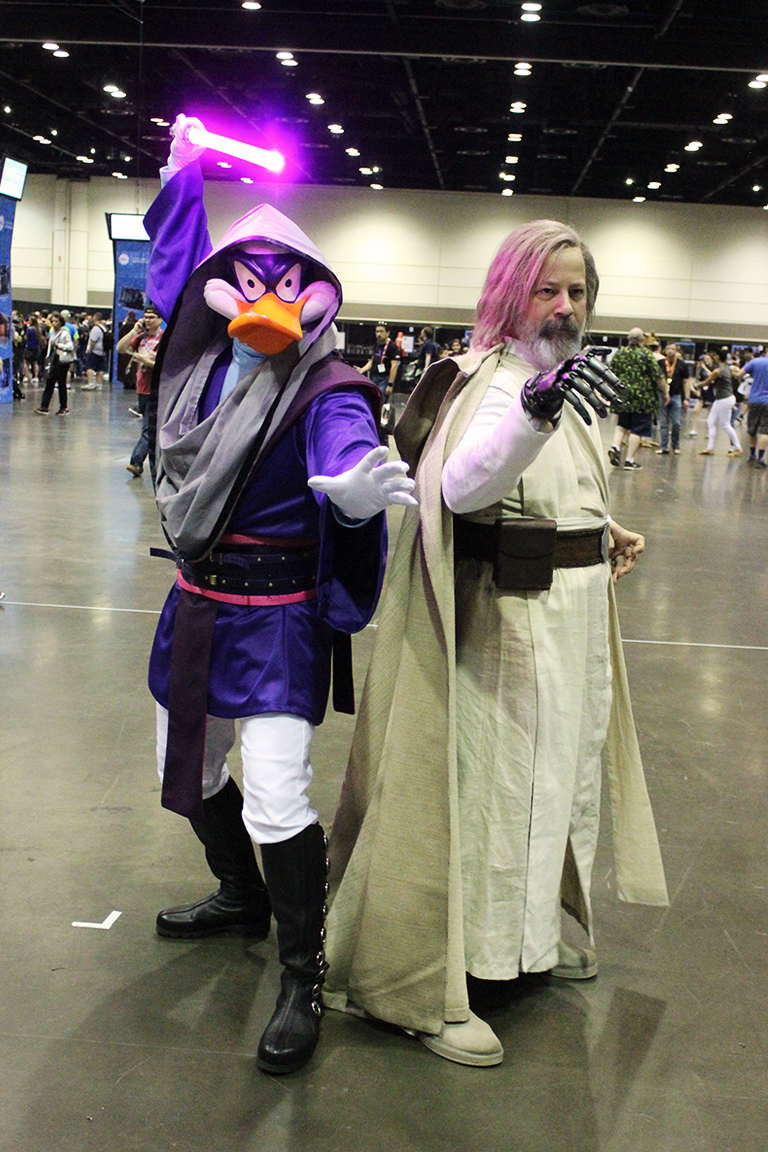 Jedi Darkwing Duck and Force Awakens Luke? What a strange pair XD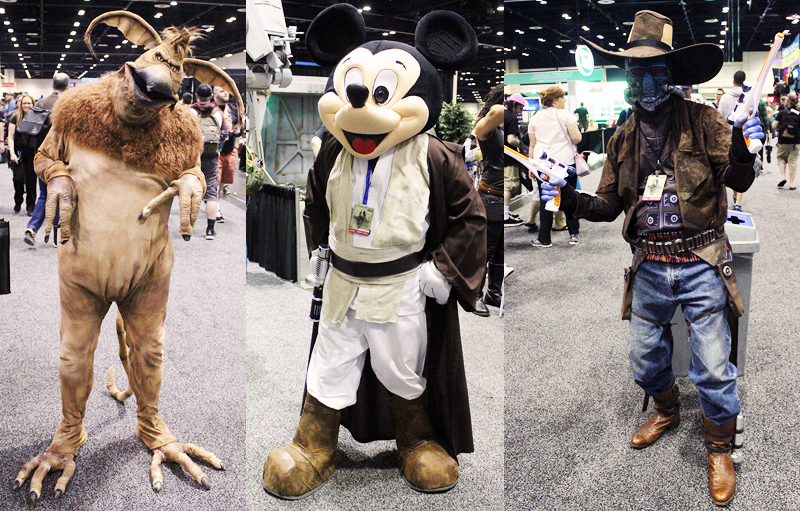 Speaking of strange, you never know what you're going to see at a con! It could be a human sized Salacious Crumb, Jedi Mickey Mouse, or this guy XD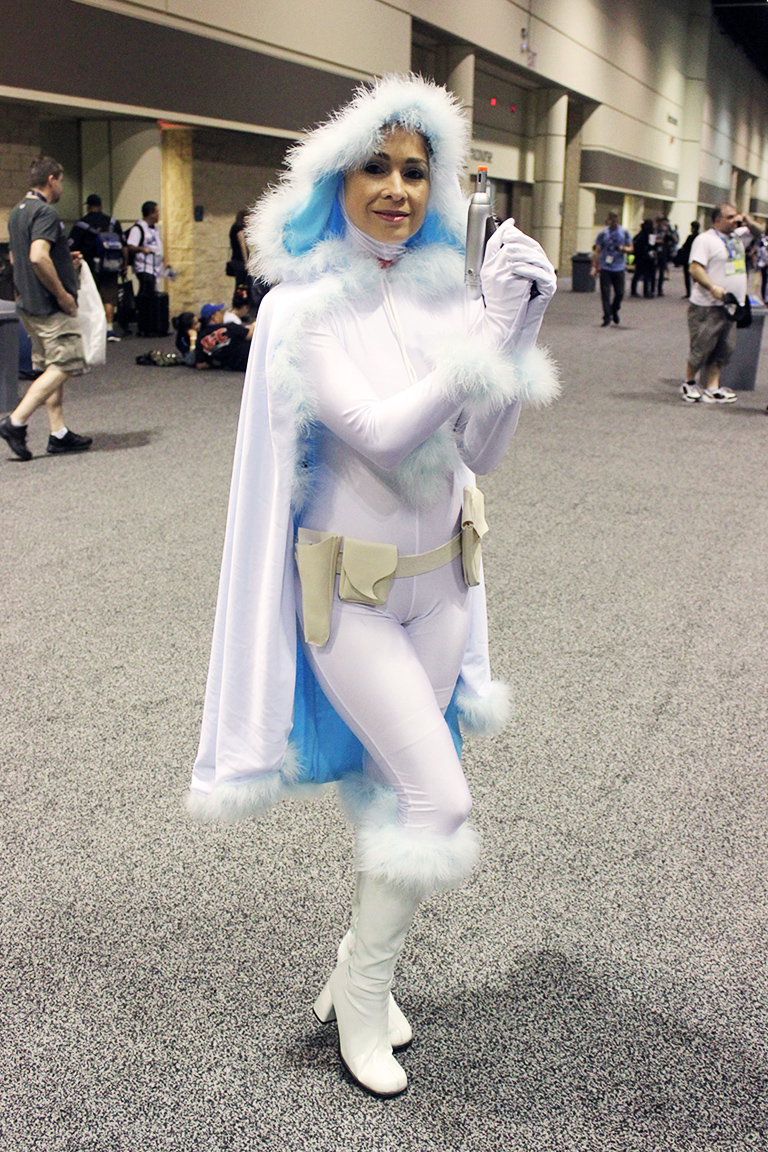 Such a perfect Snow Bunny Padme from Clone Wars!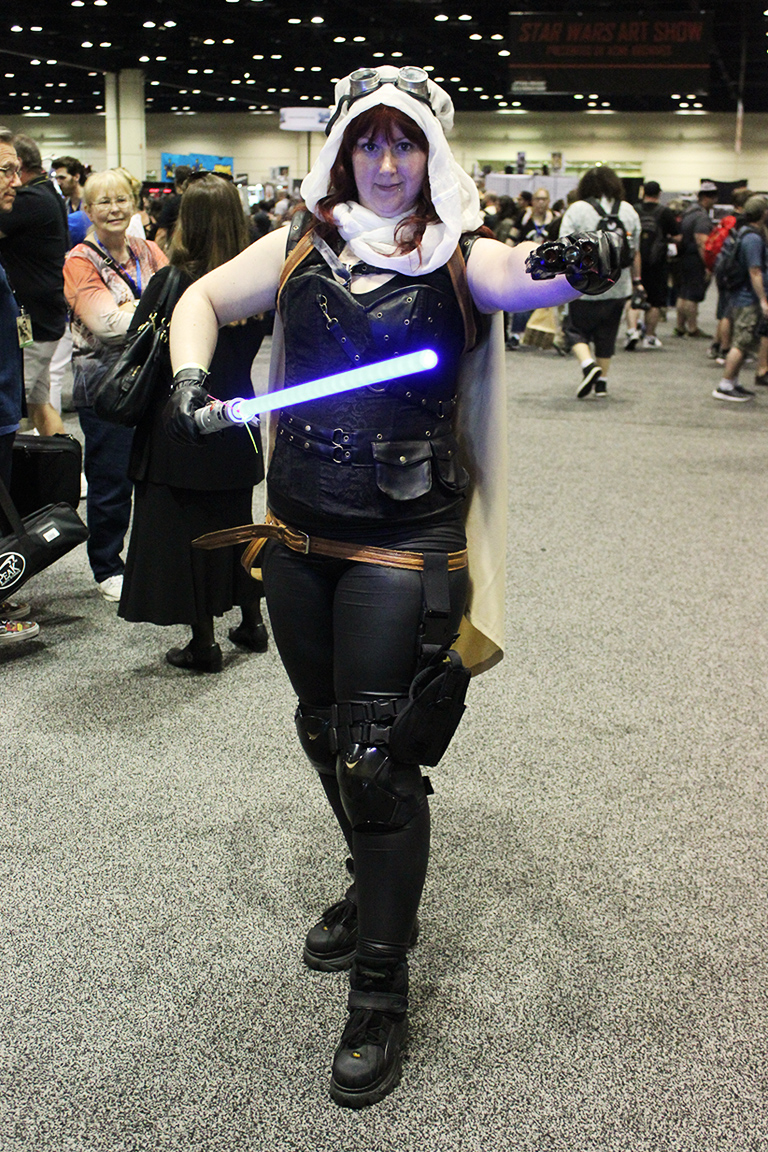 Mara Jade! The expanded universe is still alive in the fandom!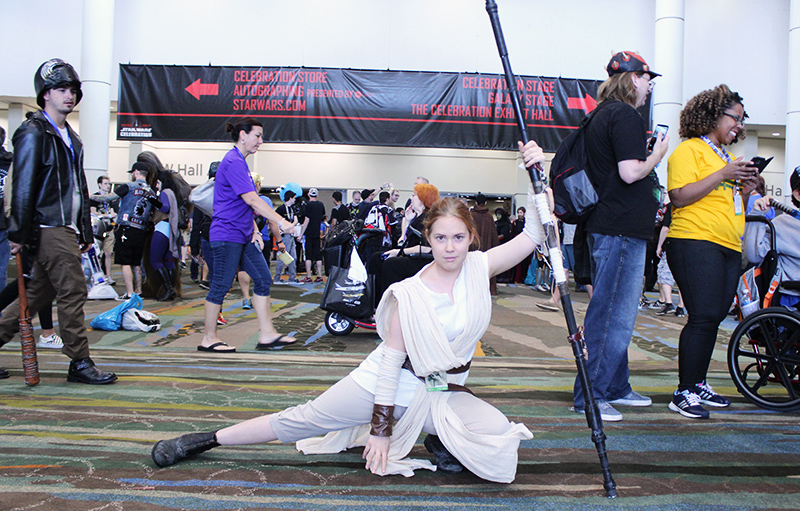 My college friend and former roommate, Sonya, doing the classic "Serenity" pose as Rey – love it!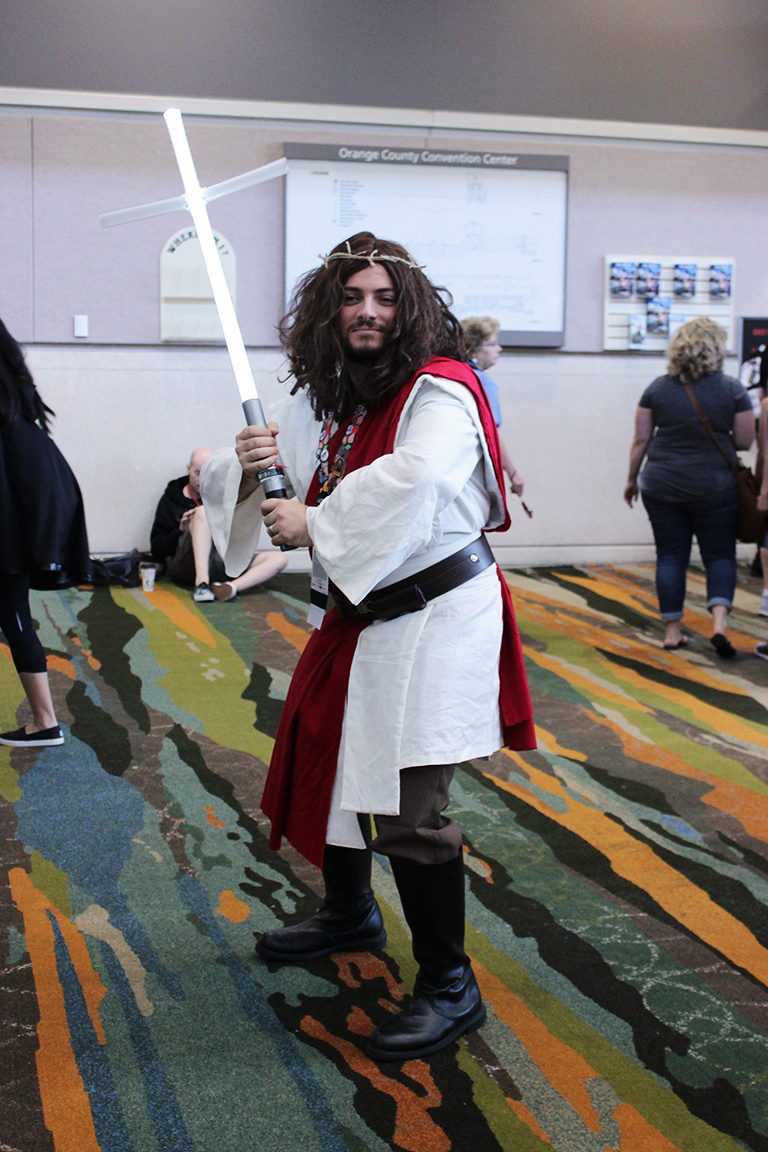 And finally, we have Jedi Jesus. I'm a Christian and I found this crazy hilarious and amazing.
Hope you all enjoyed taking a look at what is just a fraction of the great cosplays at Star Wars Celebration Orlando. I'm excited to share with you all my con experience and will do my best to get that post up ASAP!
If you're interested, check out my experience from 2015's Star Wars Celebration Anaheim.
What's your favorite Star Wars cosplay?