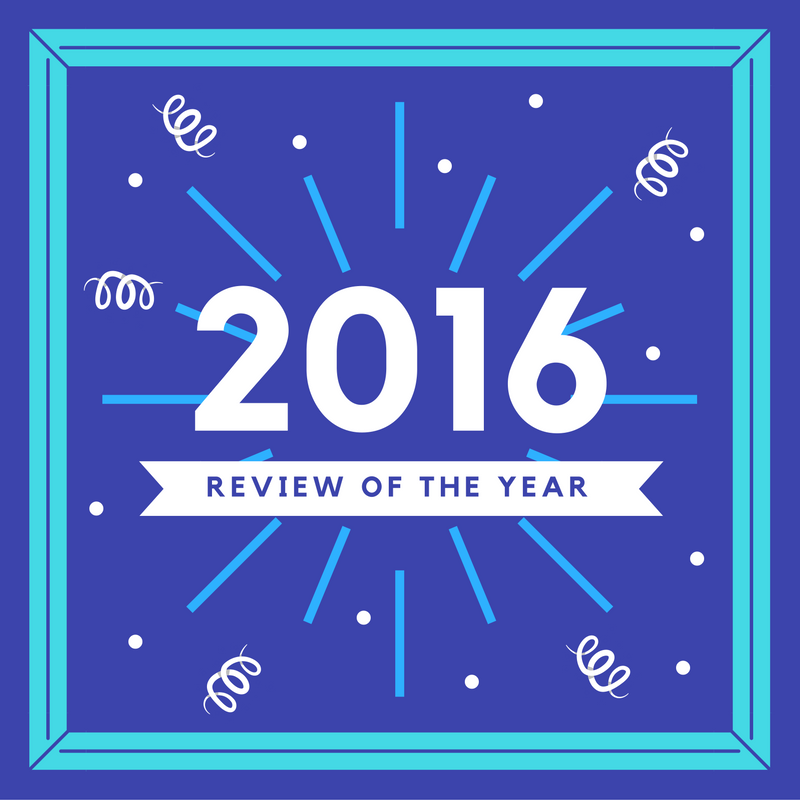 I had so much doing the Merry Fictional Blog Challenge, I decided to do another geek centric tag – this time the Review of the Year Blog Tag by Dee from Princess Deia.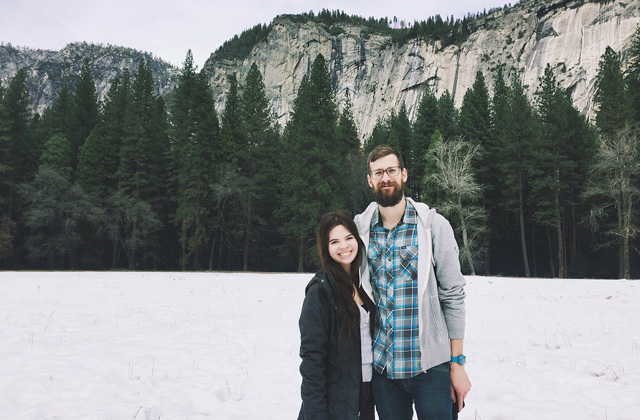 Highlight – What one great thing happened to you this year.
Spending Valentine's Day in Yosemite National Park was pretty amazing!!
Surprise – Be it TV show, film, game etc. that impressed you the most.
It was between Rogue One and Mystic Messenger for me because I genuinely didn't expect either to be as amazing as they were, but I gotta give it to the latter. Being a semi-regular and long-time otome player, I was trying to understand all the hype surrounding this Korean "Mystic Messenger" game and nonchalantly downloaded it. Little did I know how much this app would affect/take over my life. Within minutes of playing the game I was HOOKED. Over the past couple months that I've been playing, it's given me so much consistent joy and laughter (as well as tears, feels, anger…basically all the emotions) in a way no one game ever has. Plus it introduced Jumin Han to my life.
New Fandom – Did you gain a new obsession in 2016?
Two words: MYSTIC. MESSENGER.
The Comeback Kid – Was one of your fandoms rebooted, re-released, or re-imagined.
LOVE LOVE LOVE what they did was Rogue One!!! It was so amazing to be back in the same time period as the original trilogy (and to see some familiar faces)!! 
Still going strong? – did one TV show have an amazing season. Or did a book series have a truly impressive release this year.
Disney is killing it with Marvel and Star Wars!!
Biggest disappointment of the Year.
The U.S. election.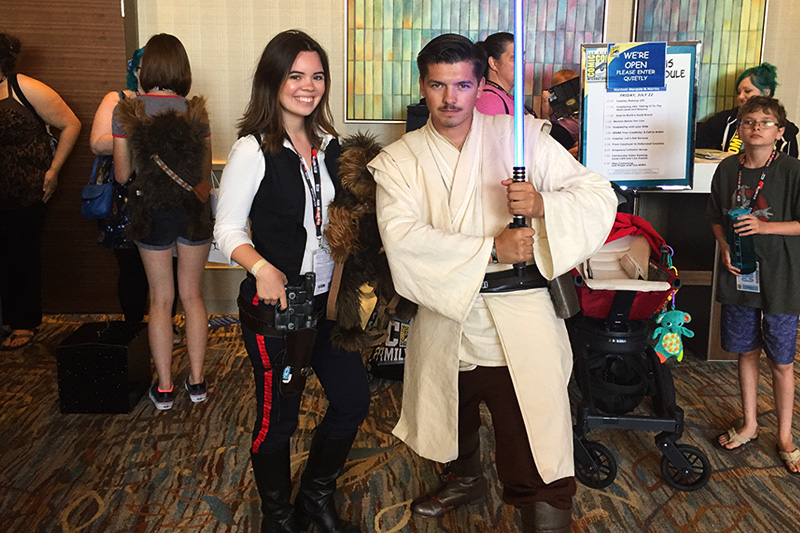 Event of the year – be it a convention, viewing party, geek girl brunch etc.
San Diego Comic Con! This was my 10th year attending and my first time cosplaying at the convention which was such a fun experience! Now that I'm a bit of a veteran, it's nice to take it a bit easy and not feel like I have to make it into Hall H everyday and can enjoy some of the smaller panels and just roam the exhibit hall and outside the con.
What are you looking forward to next year.
Meeting my wonderful friend Courtney in person! We instantly bonded online over Mystic Messenger and now I'm going to visit her in Australia and she's coming over to LA for Anime Expo! I'm also excited for Star Wars Celebration in Orlando this year! It was so amazing in 2015 in Anaheim, I can't wait to see what they'll bring this year!
Quick Fire Round
TV Show/Anime of the Year: Yuri!!! on Ice
Movie of the Year: Rogue One
Game of the Year: Mystic Messenger
Book of the Year: I really needed to read more this year…fail.
Album of the Year: The Hamilton Mixtape
Hope you're enjoying the new year!!