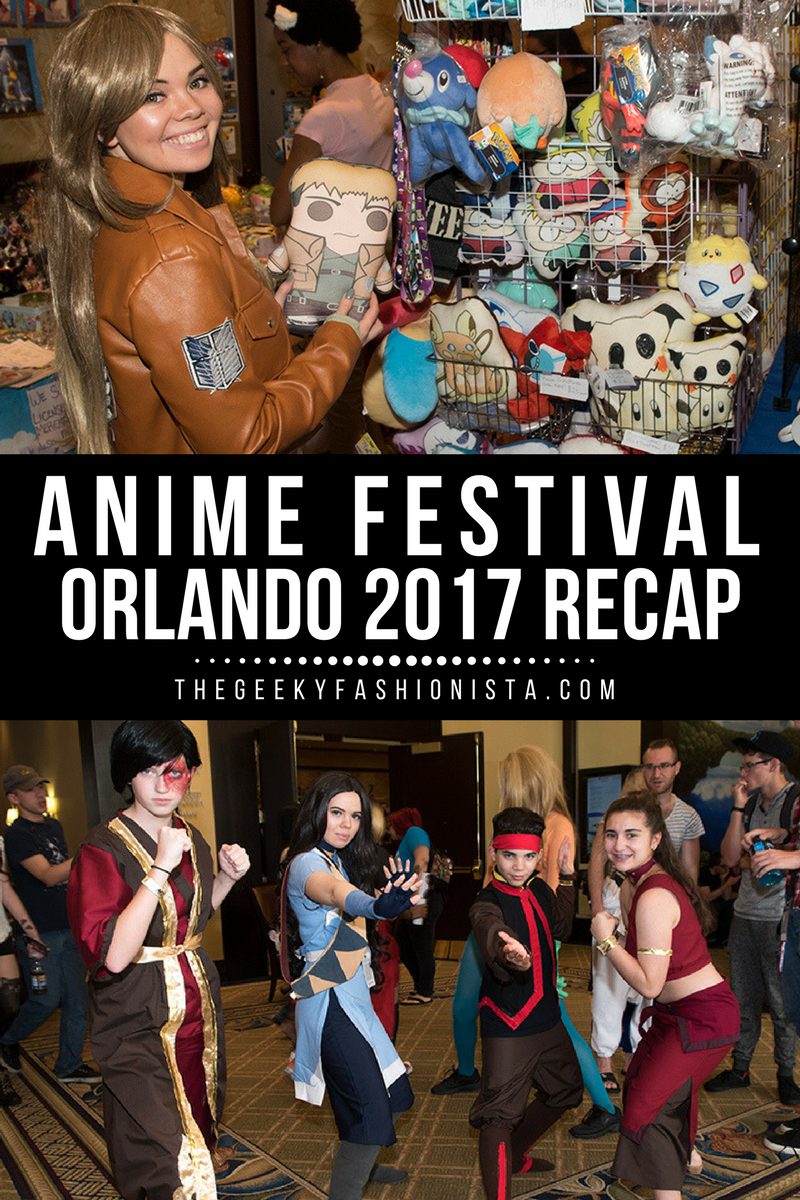 Seven years ago, I attended Anime Festival Orlando and it jumpstarted my love for cosplay (even if I didn't cosplay at another con again until years later). This convention holds a special place in my heart because way back in 2010 it was the first con I ever cosplayed, my first ever anime convention, as well as the first con I attended without any family with me.
This was such a unique con to me because it didn't focus on any particular show (like the Supernatural or Buffyverse cons I'd gone to) nor did have tons of fandom celebrities that you could meet (such as at Mega Con, FX Show, or SDCC). It came at a time where I was really delving into anime during college. I was so excited about it, I wanted to show my love through cosplay like so many others. My mom and I made my Katara Fire Nation cosplay in just a day and I had SO much fun wearing it at the con. I met so many other fans and took so many photos – it was such a blast! 
When I found out that I was going to be in Florida during the convention this year, I knew I definitely wanted to go back and check it out – and do some cosplay, of course! Back then, my first ever cosplay was Fire Nation Katara – this year, I was going to debut my Water Nation Katara cosplay  – it felt very full circle in my head. 
Keep reading to check out all I did during my weekend back at Anime Festival Orlando!
Friday
My dad and I arrived at the hotel Friday afternoon. I still had to work remotely and wasn't feeling well so I stayed in the room while my dad got our press passes and attended the opening ceremony. I wasn't feeling better until the evening but luckily they had many panels that went as late as 2am.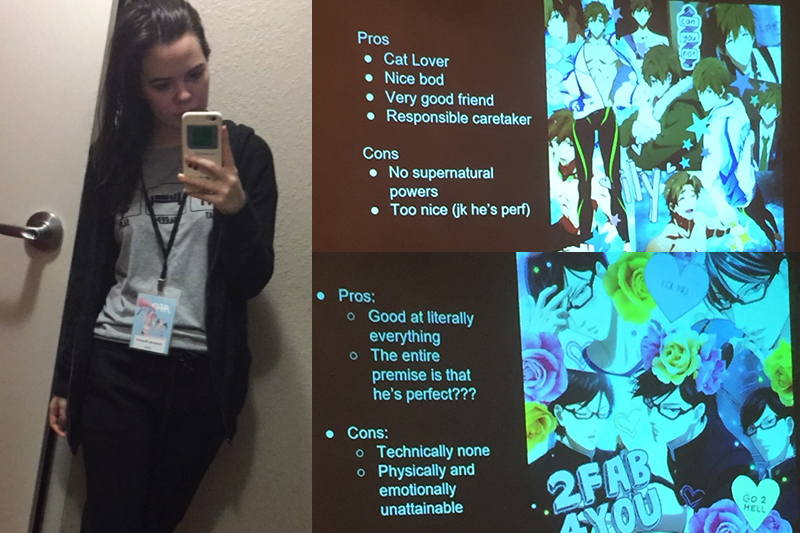 The first panel I attended was the "Bishie Boy Brawl" – I wasn't sure what to expect but it sounded like a light-hearted and fun way to support your favorite anime characters. The panel hosts introduced each anime boy that would be "brawling" against each other, listing out various pros and cons in humorous ways. Two of the ones that made me laugh most were for Makoto from Free! and Sakamoto from Haven't You Heard? I'm Sakamoto. In the end, Sesshomaru from Inuyasha won beating out my boy Spike Spiegel from Cowboy Bebop.
Saturday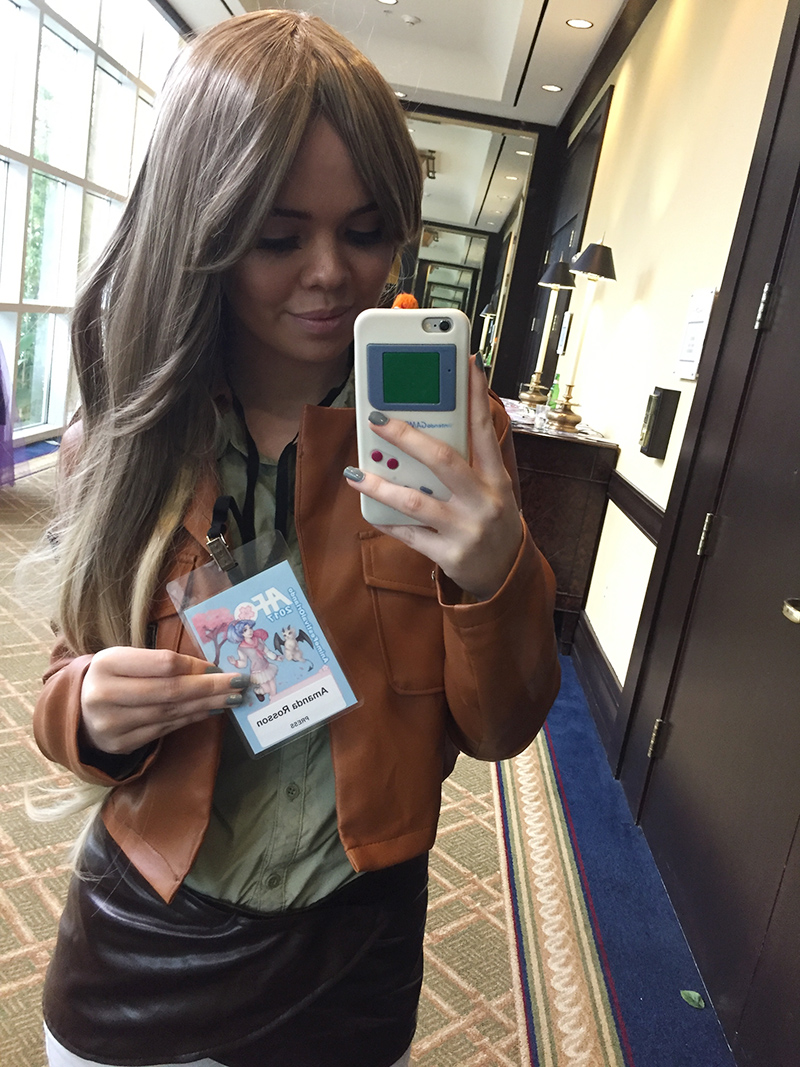 The next day, I cosplayed as a female version of my favorite, Jean Kirstein from Attack On Titan. My dad and I did a little photoshoot which I'll do a separate post for – I surprisingly really liked how a lot of the photos turned out and regret a bit that I didn't do the complete cosplay with my harnesses and swords. Maybe another time.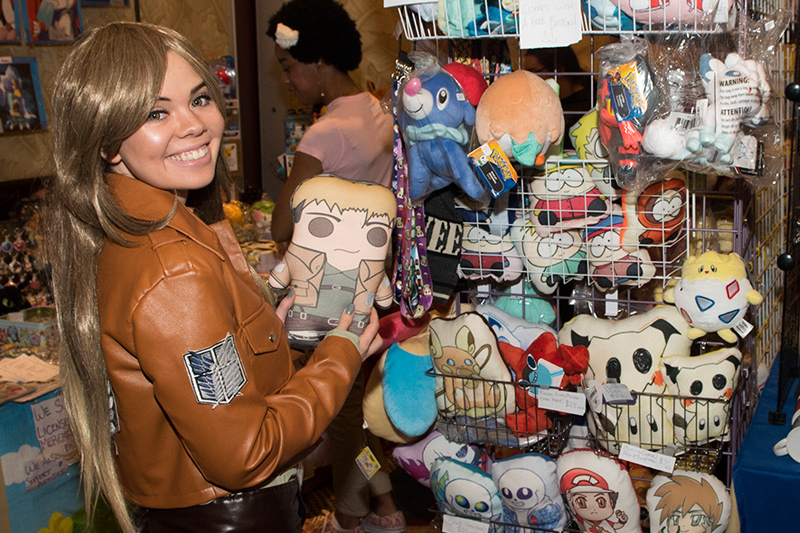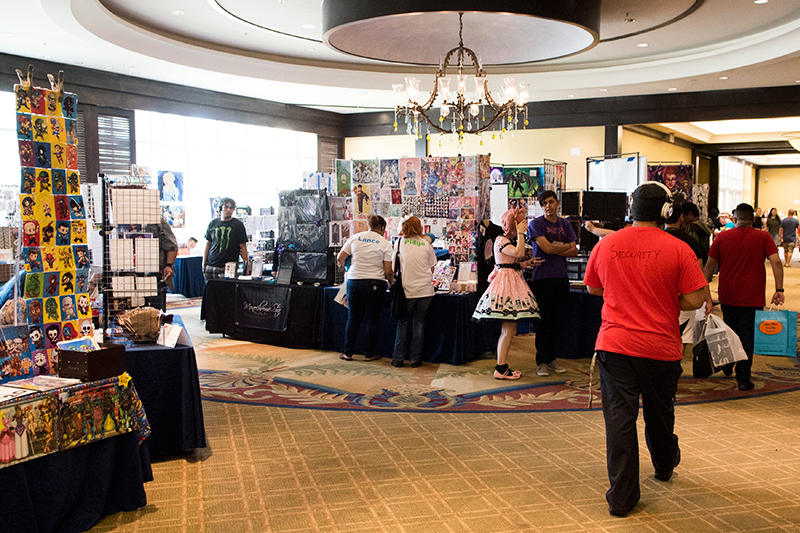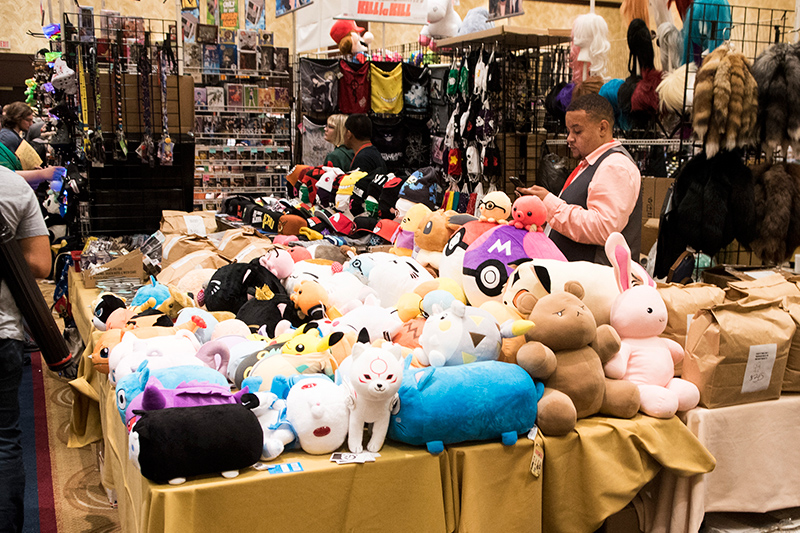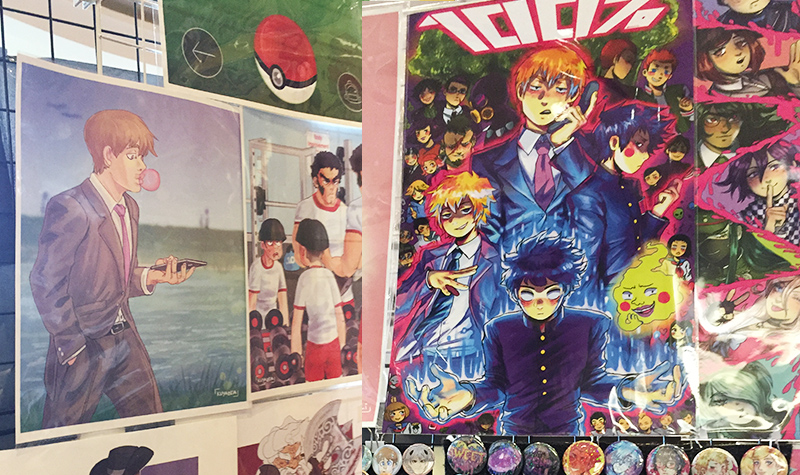 While I waited for the Attack On Titan panel, I browsed the vendor's area and artist alley booths. I was on the hunt for anything Mob Psycho 100 particularly Reigen and this was what I found – yes, I bought both fanart pieces.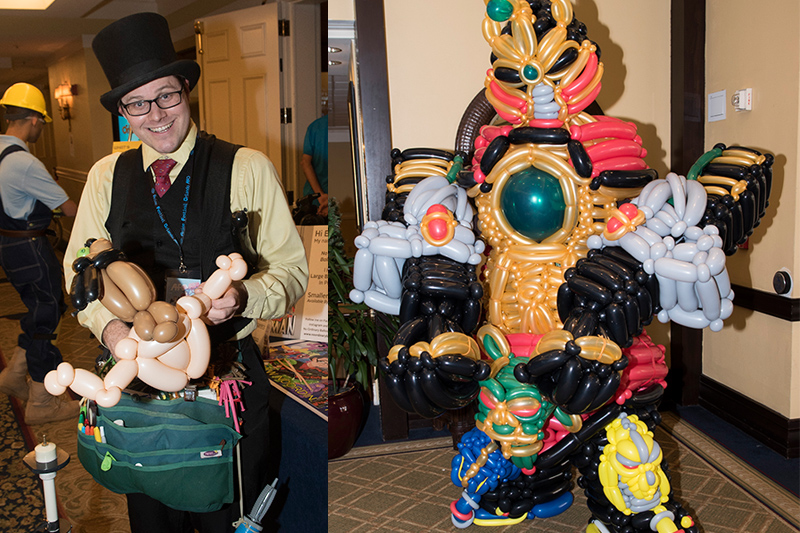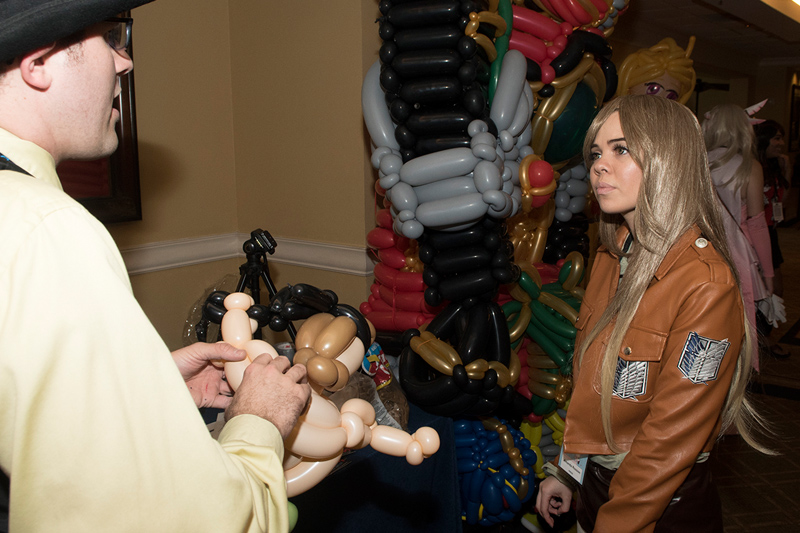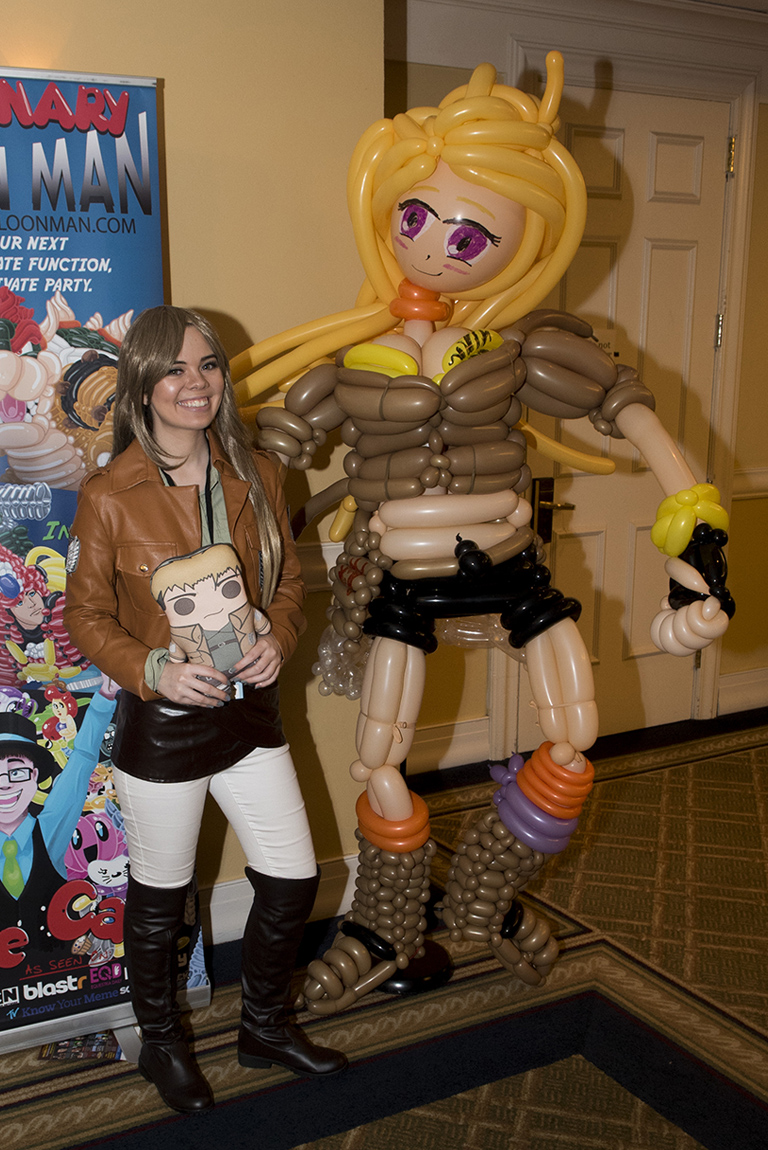 I also met the most incredible balloon artist! He created this amazing life size robot as well as a larger than life Yang from RWBY entirely out of balloons! I want to say the robot is Voltron because of the legs…but I'm not sure. If you recognize it, please let me know!
He offered to make me some wearable balloon 3D Maneuvering gear to compliment my cosplay! As impressed as I was, I wasn't sure how well I'd be able to uh, maneuver throughout the con wearing it all day so I politely declined. Seriously though, there's nothing this guy couldn't figure out a way to make out of balloons!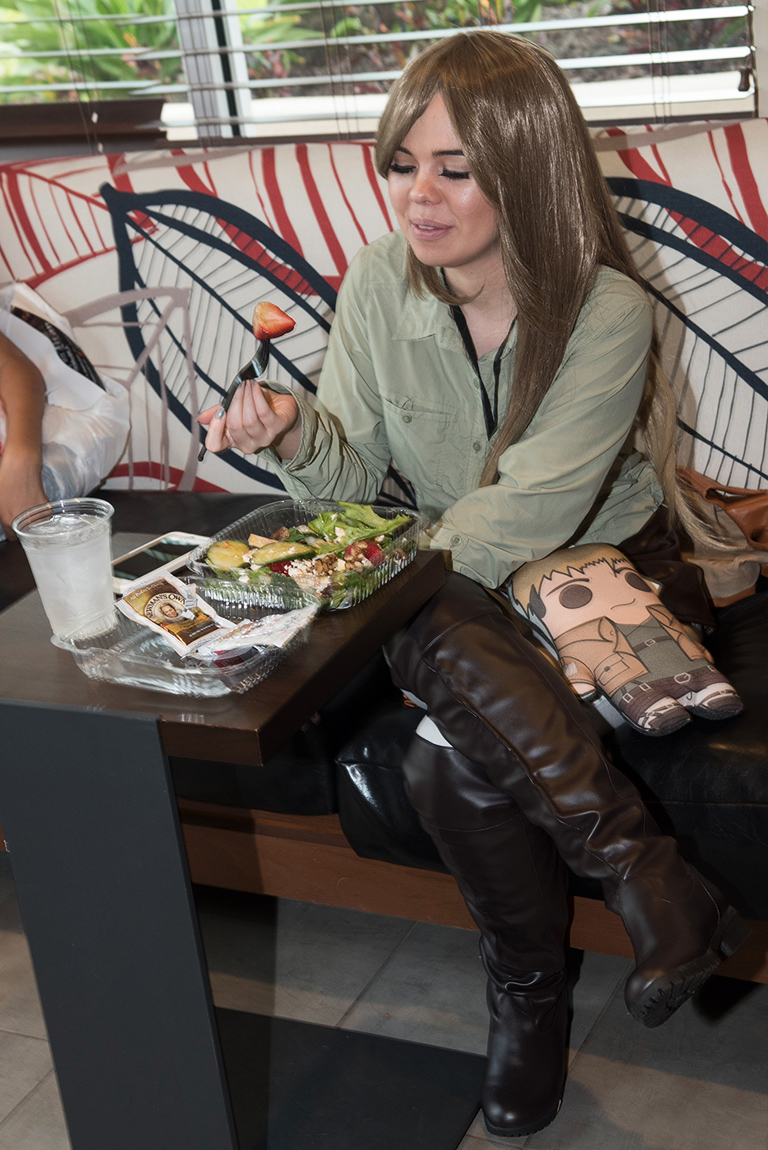 I took a quick lunch break to eat one of the way too reasonably priced strawberry salads (only $5 what?). If only all con food were like this!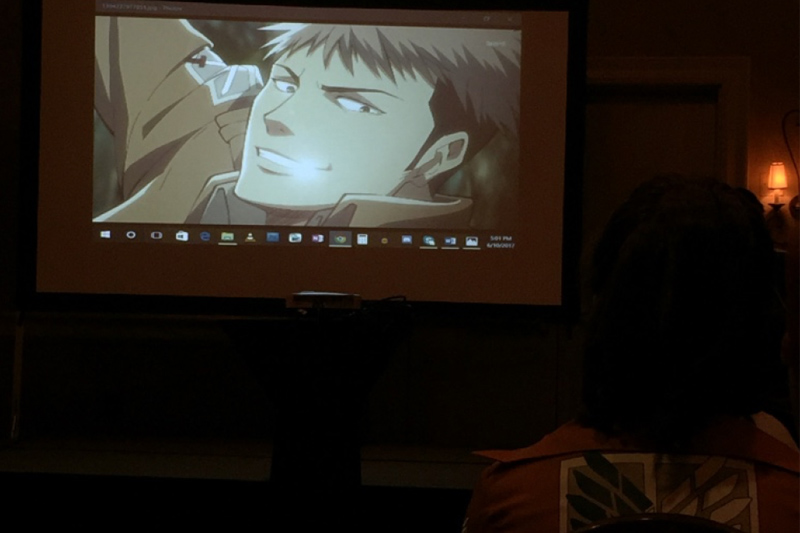 I was thrilled to see my one and only Jean's face walking into the Attack On Titan panel. It's discussions covered the latest happenings in both the anime and manga in an open forum type style. You bet when they had people cheer for their favorite characters I made Jean was the loudest!
I was able to see the second half of the Avatar Aerial Adventure Show – it was a fun retelling of the Avatar story with pop music, aerial stunts, gymnastic tricks, and dance choreography! 
Happy Happy GO! GO! GO! Costume Contest
The big event of the day was the 18th Annual Happy Happy GO! GO! GO! Costume Contest. There were so many cosplays I can't post photos of them all, unfortunately. It was really inspiring to see all the creativity and hard work up on the stage. They gave awards for specific categories (Best Skit, Group, Youth, Most Innovative, Judge's Awards) as well as experience level (Novice, Intermediate, Advanced).
The judges were all former winners of years past and no doubt had a difficult time judging all the great costumes. Luckily, judging happened before the show so things were able to move along quickly and smoothly with the help of its funny and personable hosts.
The costumes didn't make it for prejudging so couldn't qualify for the contest but still wanted to strut their work on stage!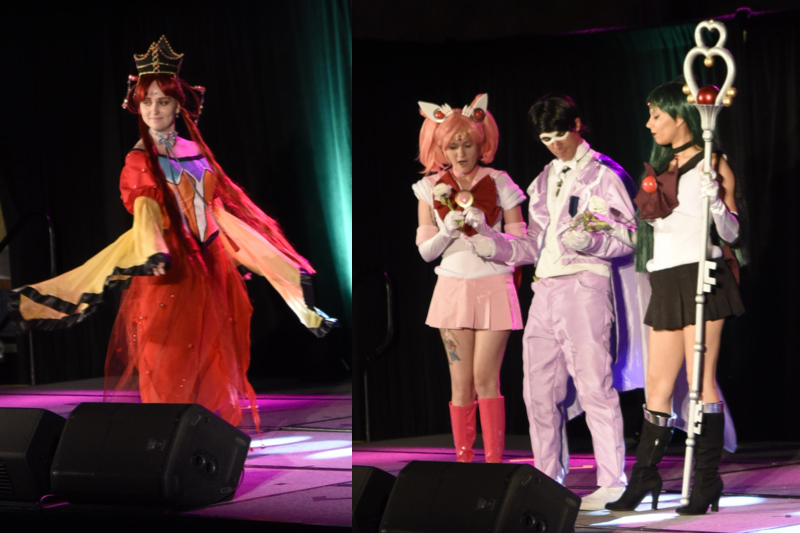 You know I love Sailor Moon cosplays!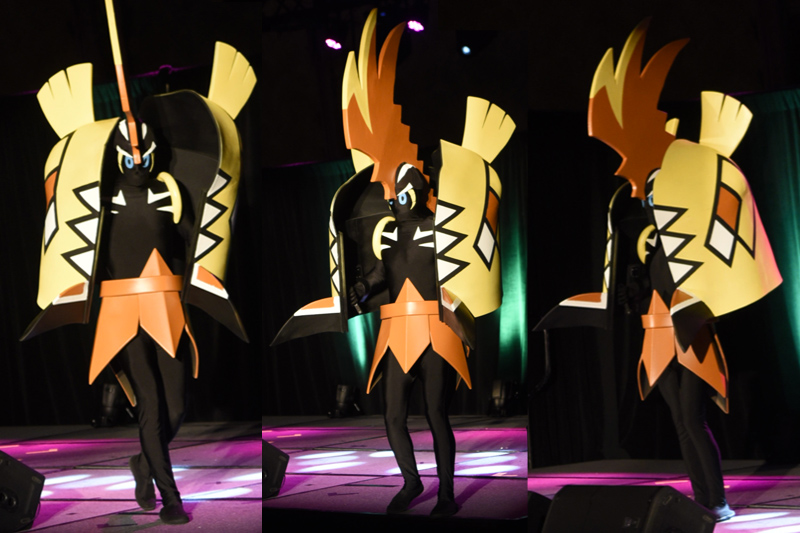 This "space chicken" was definitely the biggest crowd pleaser and easily won "Most Innovative"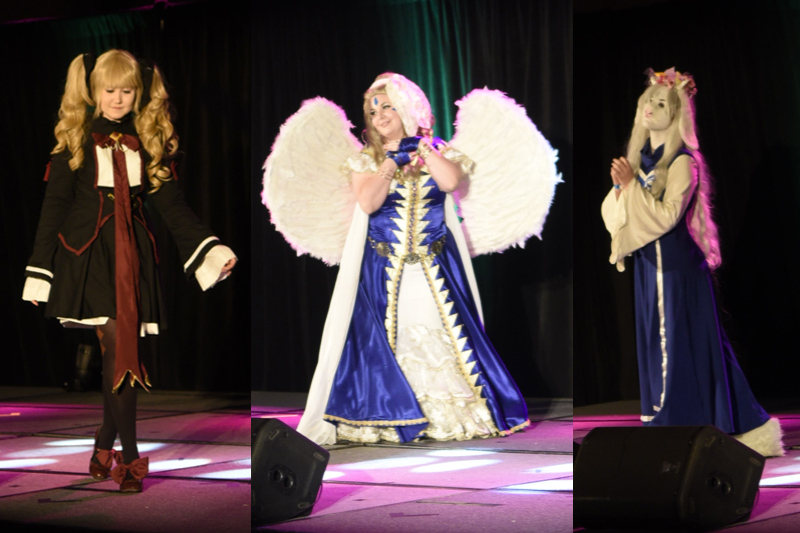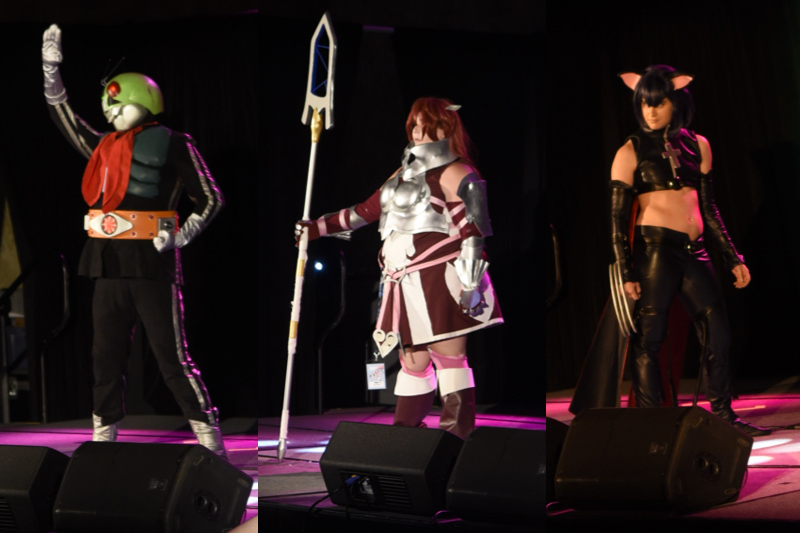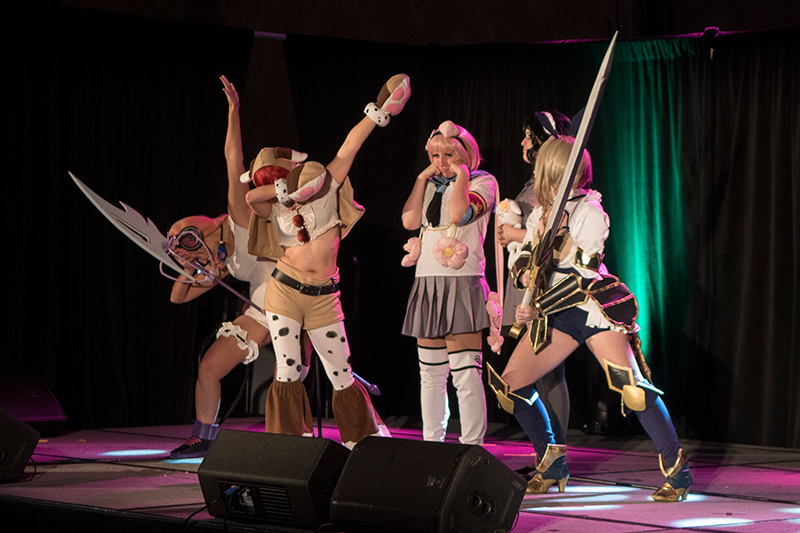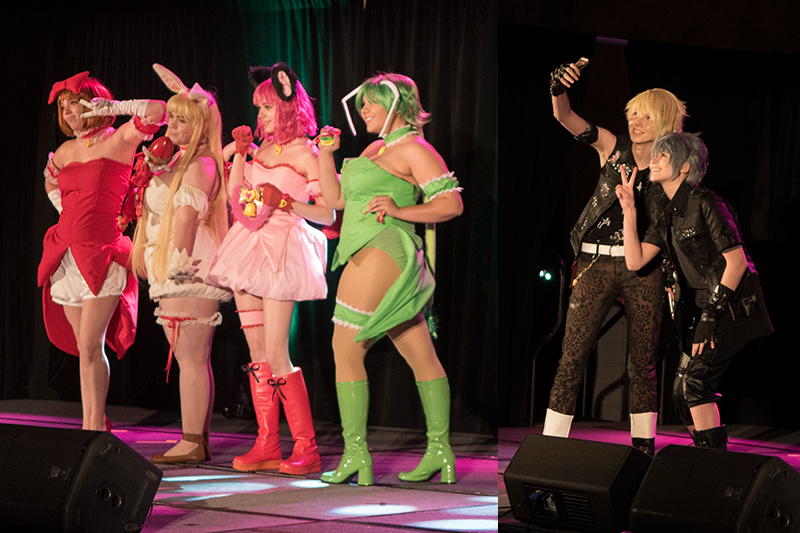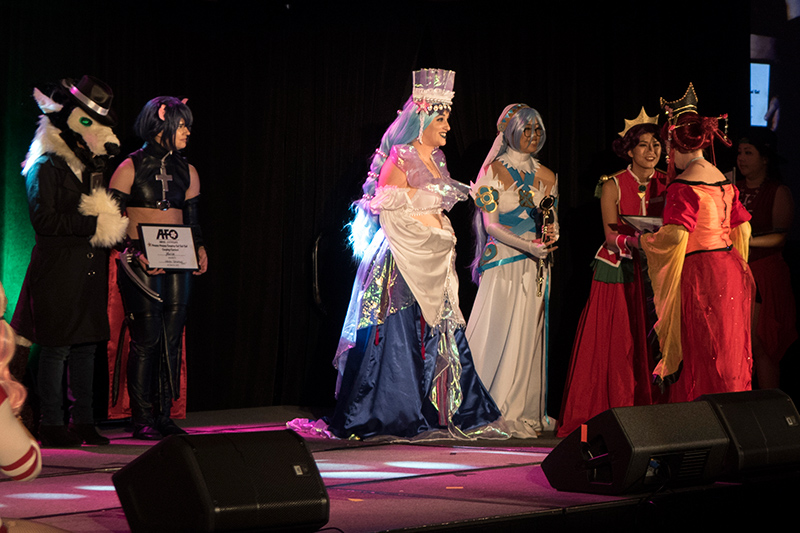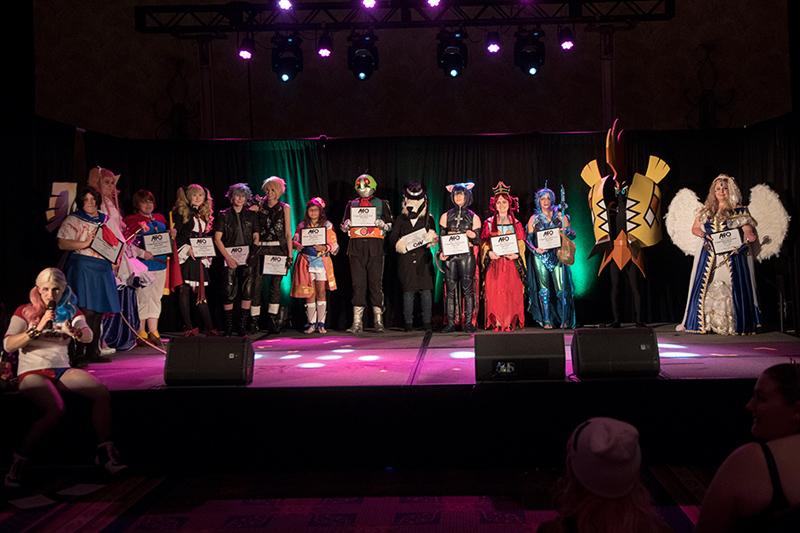 All the winners of the costume contest on stage together. Great work, everyone!
Afterwards, I went to a plushie crafting workshop where I learned how to make a cute little Hello Kitty plushie. I learned a lot even if we didn't have enough time to finish.
All About Otome
My dad and I went to Longhorn Steakhouse for dinner before my dad turned in for the night. I, on the other hand, had one more panel on my agenda. I changed into my Mystic Messenger MC cosplay and headed out to the midnight All About Otome panel. As soon as I walked into the room, people recognized me and I knew this was going to be a good panel. The in-depth panel covered both PC and mobile English otome games as well as anime and manga based on otome. I left with a list of games and anime I definitely want to check out as well as some new friends!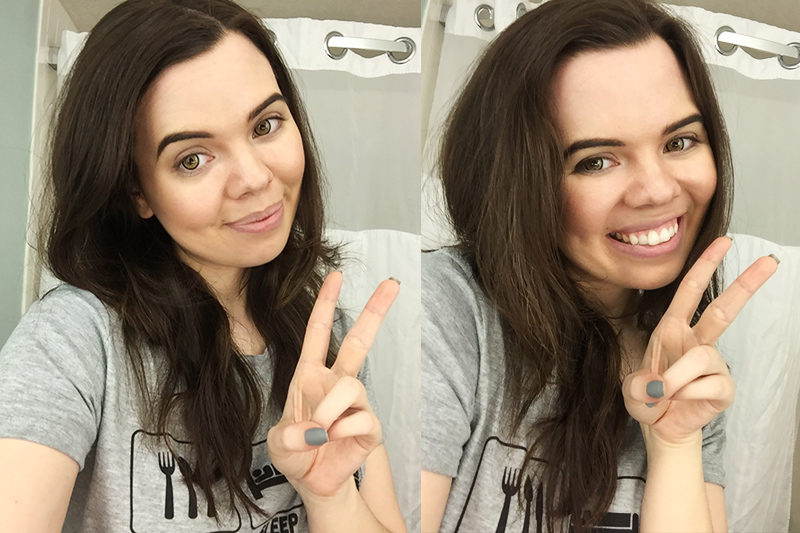 I forgot to take any photos of me in my MC cosplay but here are some silly bathroom selfies I took – I was feeling such freedom after wearing two wigs and false eyelashes all day. Also the bathroom lighting was amazing so I had to take advantage of it.
Sunday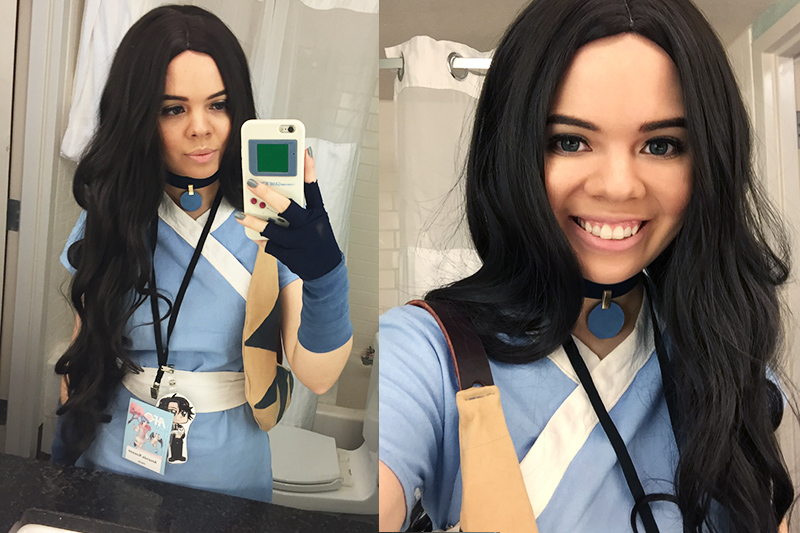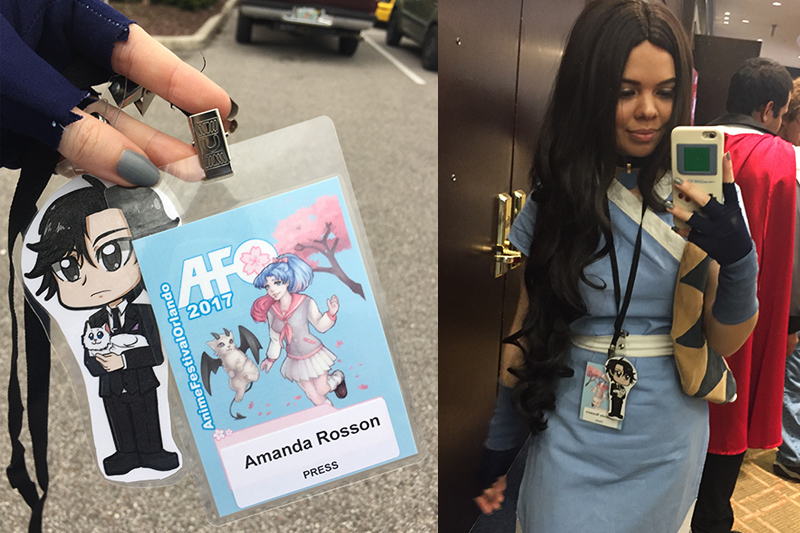 For Sunday, I was debuting my new Water Nation Katara cosplay and doing another photoshoot. I also really liked how those photos turned out and can't wait to share them! The rest of the con, I just spent walking around checking out other cosplayers. Eventually, it started raining and we decided it was time to leave before traffic got too bad.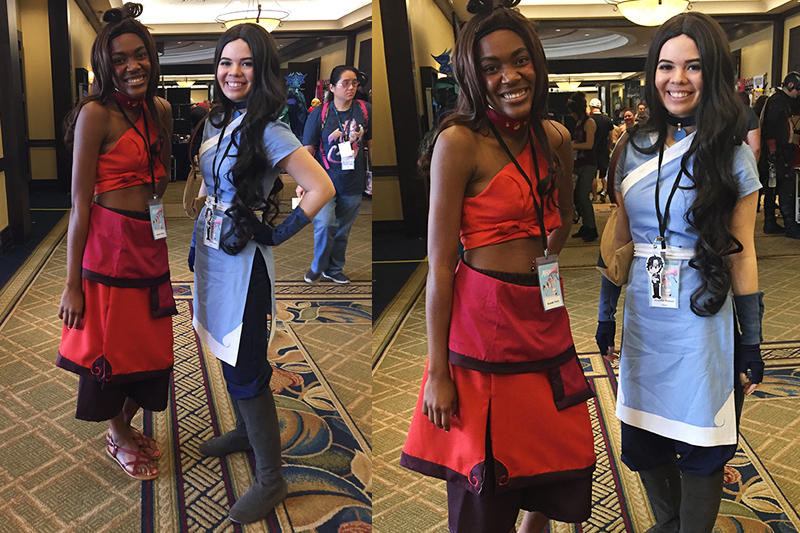 I had a lot of fun at Anime Festival Orlando! My sensitive health kept me from doing everything I wanted to, unfortunately. As a fan of anime or Japanese culture though, there is SO much to do. Even with all the different things happening at all hours of the day, the con is very laid back. No crazy crowds or super long lines, you could just walk into a room. Well, except for the cosplay contest – there was a little line for that but it moved super fast. I'd love to go again next year – perhaps I'll even enter the cosplay contest – who knows!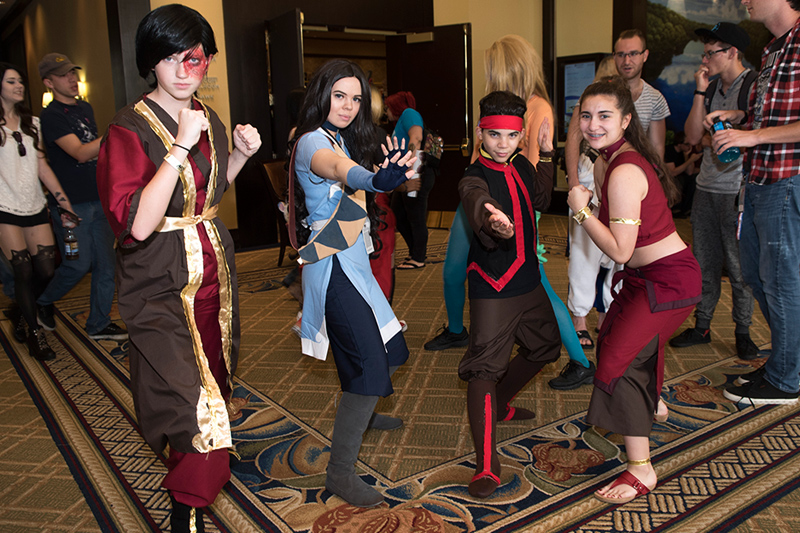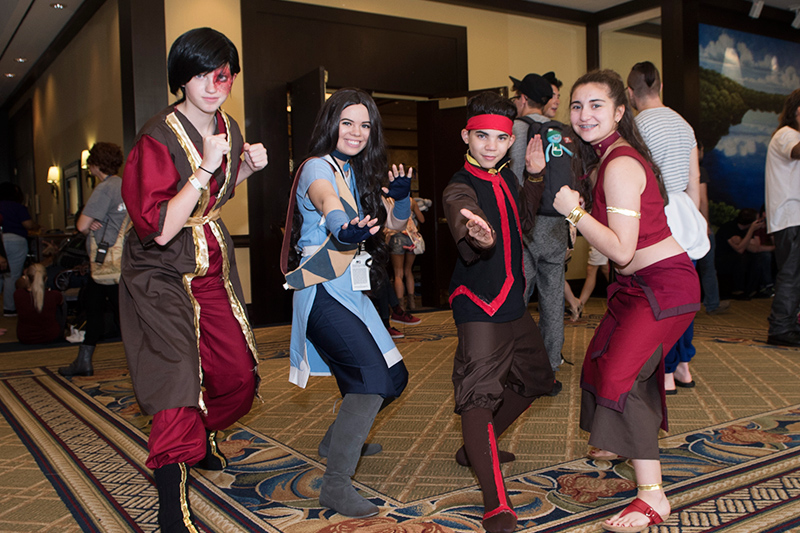 Be sure to check out my Anime Festival Orlando Cosplay post to see more of the cool cosplays I saw at the con!
Have you ever attended an anime convention?