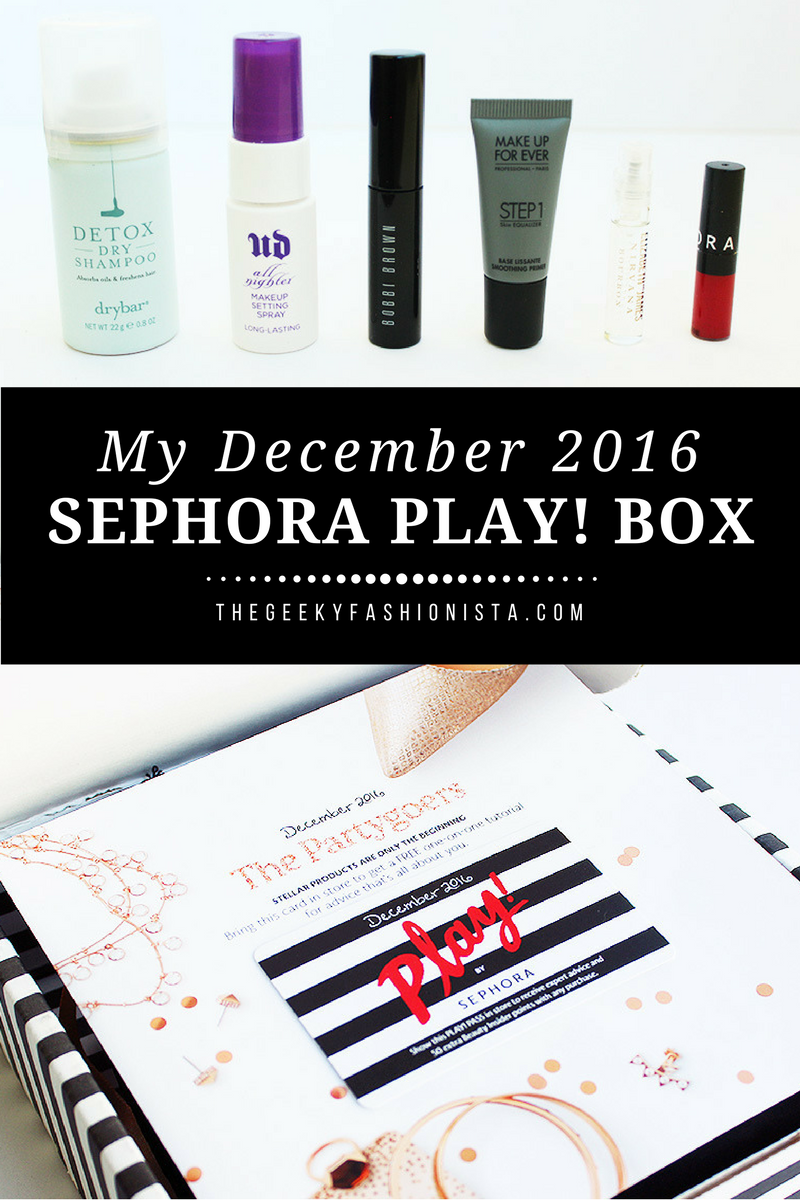 I FINALLY got off the waiting list for Sephora's beauty subscription box, PLAY! by Sephora and received my first box this month! The theme was "The Partygoers" and featured products for the perfect night out! Keep reading to see what was inside along with my first impressions!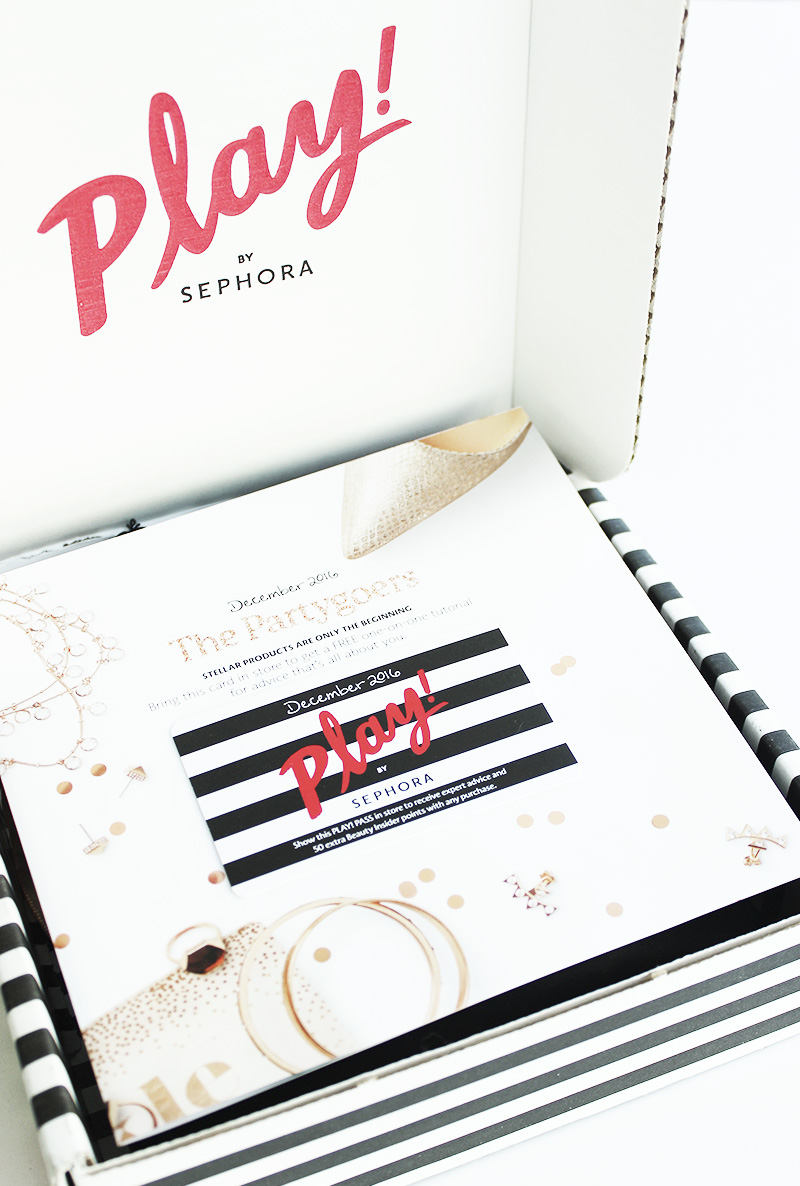 I mentioned in my last post that my December Ipsy bag would be my last. I've been with Ispy for 5 years and like I said in the post, while I love it, I'm ready to change it up with something different especially since there's so many options for beauty subscription boxes out there now.
One beauty box subscription I've had my eye on for awhile was Sephora's Play! box. I added my name to the waiting list a few months ago, got an opening, waited too long during that opening, then had to wait another two months before finally signing up.
They are currently not taking any new subscribers, but you can do what I did and ask to be emailed when a spot is available. Once you get that email, take it from me, sign up ASAP before it fills up!
About PLAY! By Sephora
PLAY! is similar to Ipsy in that it is also a $10 monthly beauty subscription service that offers 5 deluxe samples. They also offer a bonus fragrance sample each month – I like that it'll always be a "bonus" and never a main item. They curate the products for you based off your answers in your Play! profile (can be found under "My Account") which asks mostly basic questions about your beauty concerns and of course things like your skin tone, hair type, eye color, etc. It's not quite as fun as the little "quiz" you do for Ipsy, but, hey, as long as it sends me the right products!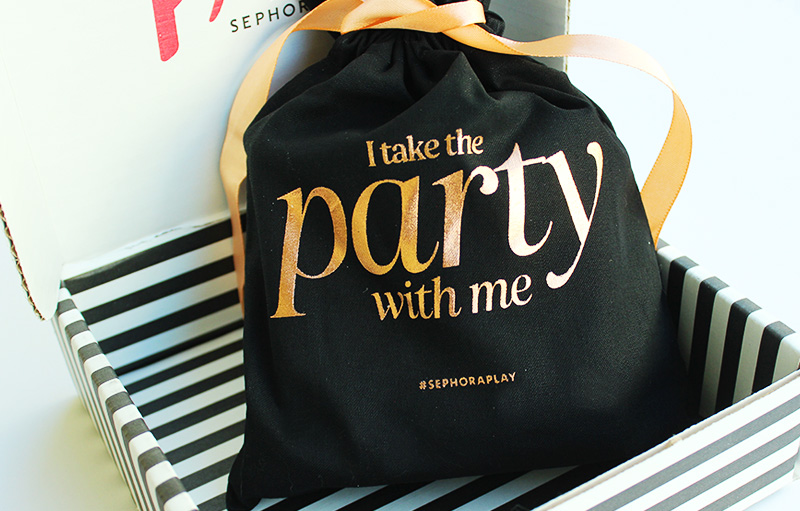 What Do You Get Each Month?
Straight from Sephora's website, here's what you get with each Play! box (sorry it's a bit of a retread of above):
– Five deluxe skin care, makeup, and hair care samples (plus a fragrance bonus!) that are curated by our experts. Since beauty isn't one-size-fits-all, we send you a selection of products that we think are the best for you, based on the answers you provide in your PLAY! PROFILE.
– A collectible makeup bag that changes with each month's theme
– PLAY! BOOK with tips, tricks, how-tos and beauty advice
– PLAY! PASS to redeem in store for 50 bonus Beauty Insider points and a free one-on-one tutorial*
– PLAY! DATE, a monthly subscriber event for you and a friend to learn how to apply the products in your box—and more!
– Free shipping on all PLAY! by SEPHORA boxes

The Bag
I like the bag! If they were going to do something different than Ipsy's conventional zip-up makeup bag, this is a cute way to do it! The material is sturdy, I like the ribbon tie closure, and it keeps it simple with a nice theme-appropriate quote in gold foil on the front. Very classy looking.

Inside the Bag

Makeup Forever Step 1: Skin Equalizer Smoothing Primer
This felt very nice on my skin and gave my foundation a very smooth, flawless look while making my makeup last much longer. I liked it, but I wish it was just a bit less expensive (full size retails $37).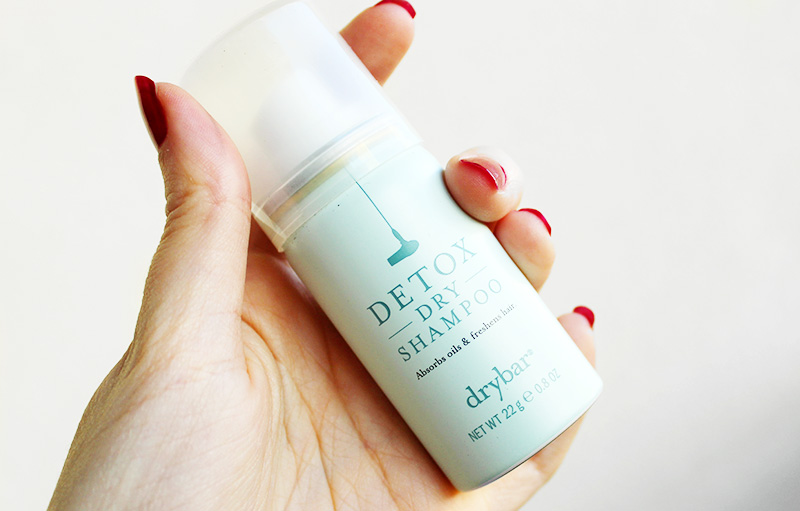 I love getting samples of dry shampoo and was even more excited when I saw the brand was Drybar. Unfortunately, I was left a little disappointed. Not that the product was particularly bad. I didn't mind the smell (I thought it smelled nice actually) and didn't have a huge problem with white streaks in my hair like I've seen others talk about…but it just seemed like any other dry shampoo I've tried. And for $23 (full size), I just expected a little more.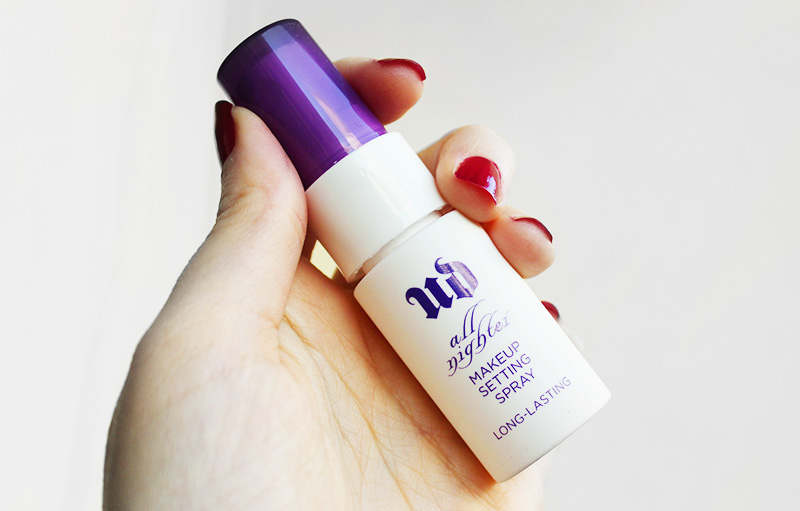 Yes, yes, yes!!! I absolutely LOVE this product!! Granted, it's not a new product to me at all as it's been one of my Holy Grail products for a few years but I did not mind at all now having a travel sized version to bring with me on trips instead of lugging around the full sized. In fact, I just packed it along with me on my trip to Florida! This setting spray is a lifesaver and is a regular part of my makeup routine now. Back when I used to go out club-hopping, this stuff always insured my makeup would last all night long no matter how much I would dance! I really can't recommend this setting spray enough! It's definitely worth the splurge!

I saw another blog write that this sample is half the size of the full-size which retails $30…which means this little sample is basically $15 – yikes! Nevertheless, it's still quite a nice mascara, giving wonderful natural looking lashes with good length and no clumps.
Sephora Collection Cream Lip Stain in Always Red
Such a tiny sample! I wouldn't have minded a little more especially since I've heard such great things about this lip stain! I haven't personally gotten a chance to wear it for a full day so I can't comment on it's lasting power, but I can comment on it's beautiful red color. It dries matte and smooth and looks absolutely gorgeous!
Very pleased with my first bonus fragrance! I usually prefer light floral scents, and while this was strong it wasn't too empowering. It's a nice balance of sweet with an woodsy, smokey smell. Very sophisticated and sexy!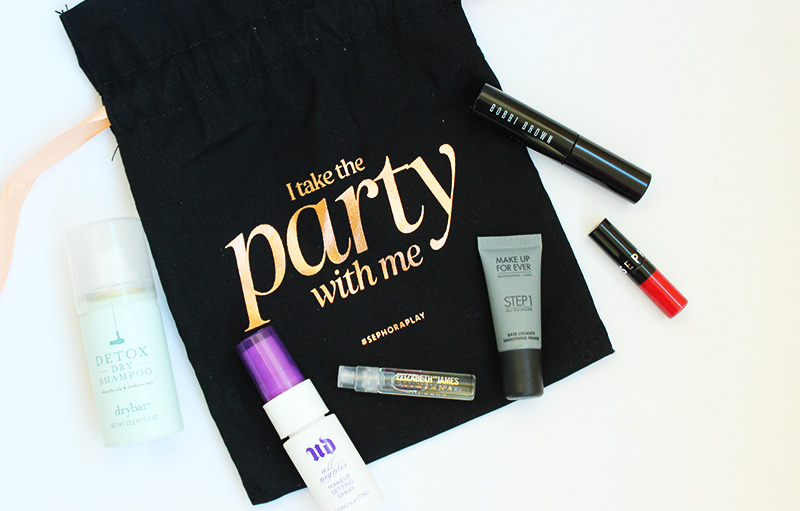 Final Thoughts
Not a bad first bag! I'm very impressed with all the brand names that were included! Ipsy was wonderful at introducing me to a lot of new brands I'd never heard of. Sephora Play seems like it will allow me to try out products from brands I already know but normally wouldn't try because of their price! My favorite product here is definitely the Urban Decay setting spray which I'm thrilled to now have in a travel size. There's nothing here that I dislike or don't think I'll use – the closest thing may be the fragrance since I'm not an especially "sexy and sophisticated" person. Great variety of quality products here! I'll think I'll stick with it for another month!
Be sure to check out my other unboxing posts!
What did you think of this month's Sephora Play! bag?