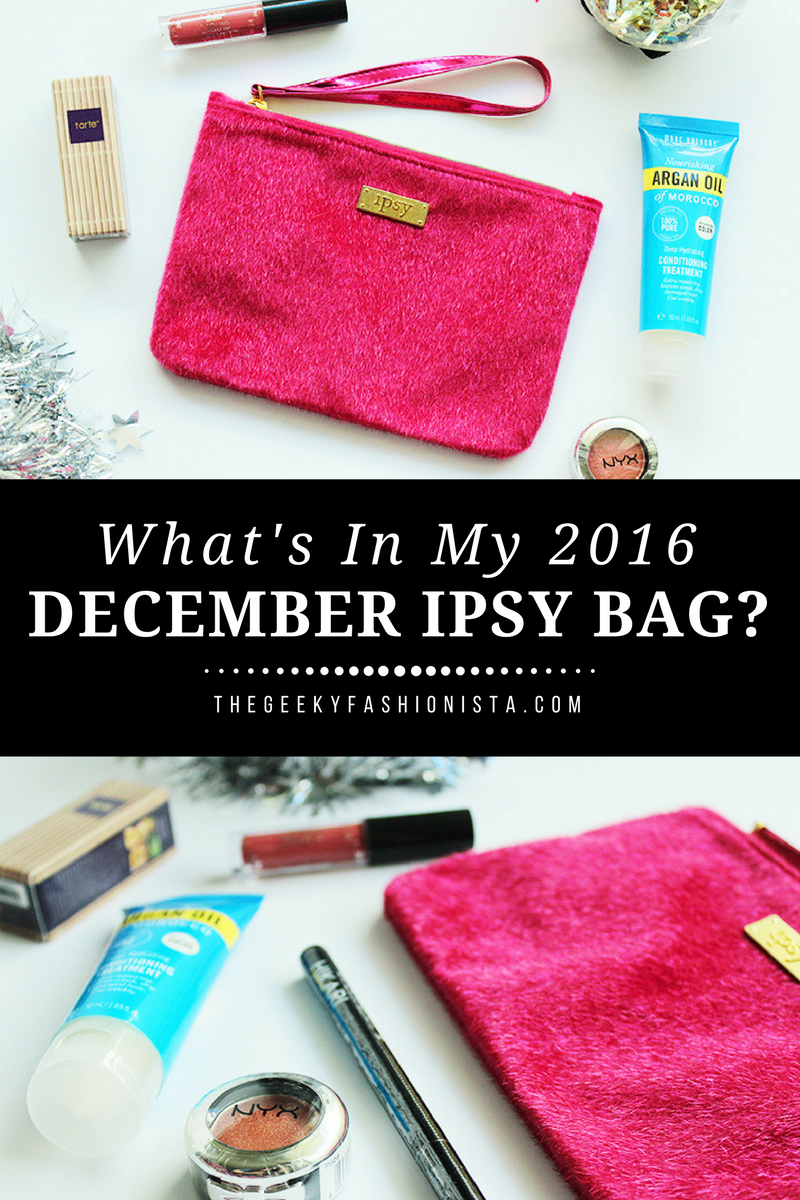 This isn't just any Ipsy unboxing post, this will be my FINAL Ipsy unboxing post. That's right, after 5 years of lovely glam bags filled with various beauty products, I'm taking a break. Read on to find out why and to also see what's inside this last December Ipsy bag.
About Ipsy

Ipsy is a beauty subscription service that was started by Youtube makeup guru Michelle Phan. Each month for just $10 you are sent a cute little "glam bag" filled with 5-6 full or deluxe/trial-sized products. The bags are catered to your preferences through a "beauty quiz" you take when you initially sign up and later how you review the products you receive so the products in the bags will vary from person to person.

I'm a long time, very satisfied Ipsy subscriber. I love being introduced to new beauty brands and getting to try out different products with each bag. It's like getting a surprise gift each month in your mailbox! If you're interested in getting your own Ipsy bag, feel free to use my referral link – I'll get points when you sign up 🙂


Why Am I Canceling?
So if I've been a long time, very satisfied subscriber, why am I ending my subscription? Well, as I said in the intro, it's been 5 years (Ipsy was called "MyGlam" then), and I think it's just time for a break. I've received many, many adorable little makeup bags and lots and lots of makeup during those 5 years.
When I first signed up, I was really excited to find a beauty subscription service that actually gave you actual makeup products. I had been using Birchbox (my first ever subscription box) for over a year and had become disappointed by the numerous perfume and skin samples. MyGlam had just come out, and I immediately signed up. I was not very impressed with the MyGlam bags I received (the bags were super cheap looking and the products were just "meh") and perhaps I wasn't the only one since they revamped themselves as "Ipsy" the next year. 

Once they became "Ipsy" I rarely had a complaint! The bags themselves were of much higher quality and design, and I was loving all the new brands I was being introduced to and the products I was receiving. I've never thought about canceling in all those years. I really do think it's one of the top value beauty subscription services. Especially if you're someone new to makeup, I think it's perfect!
Despite all this praise and my positive feelings for Ipsy, I'm ready to try out a few new boxes here and there. I finally got off the waiting list for Play! by Sephora box and will be giving you my first impressions in my next post (sorry for all the beauty box posts lately!).  
I may return to Ipsy some time in the future, but for now I'm going to try to use up all the lovely samples I've received from them over the years and remember them fondly <3

The Glam Bag
The theme this month is "carpe p.m." Very glam!! I love the hot pink and fuzzy texture of the bag! It definitely reminds me of a little wristlet purse a girl would have on her for a fun night out!
Inside the Bag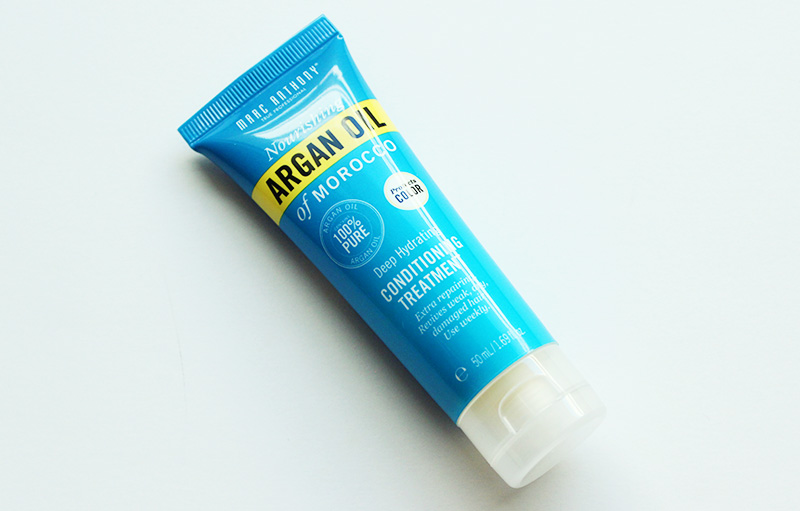 Winter is definitely as brutal on my hair as it is on my skin. This sulfate-free and color safe product claims to "instantly condition and restore strands" plus it smells amazing!!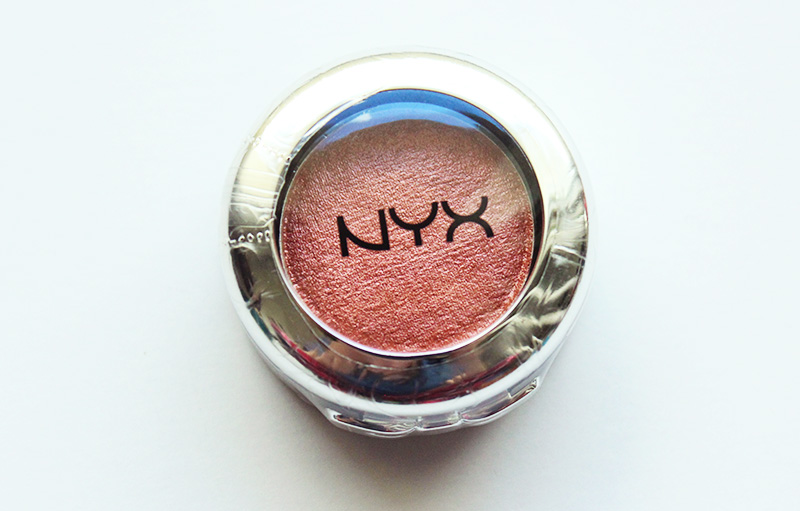 Ooh yes!! I love NYX products and this copper-toned shimmery eyeshadow (perfect for the holidays) does not disappoint! It is richly pigmented and easy to blend with a very soft texture. Also the packaging is super cute with the little bow-shaped clasp.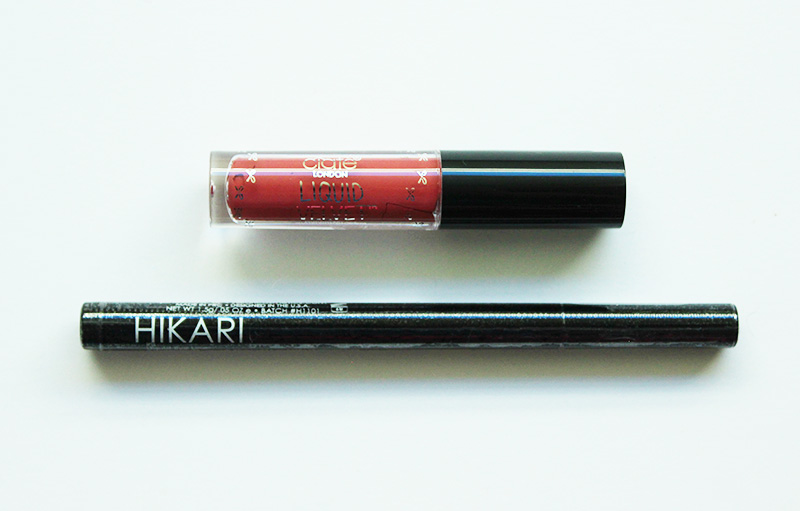 I recently jumped on the liquid lipstick bandwagon and my only regret is not getting on board sooner! This came in such a pretty and very universally flattering berry pink color. Unlike some matte finish liquid lipsticks, this didn't feel drying at all. It was very moisturizing and applied super smoothly plus had great staying power!
30% off any purchase at ciatelondon.com with code IPSTER
Hikari Cosmetics Felt Tip Liquid Eyeliner in Iris
I've received this same eyeliner but in black through Ipsy and liked it then. I still like it in this lovely deep violet shade (sorry, I fogot to swatch it). I don't usually wear anything other than black liquid eyeliner so this is a nice fun addition to my makeup collection of something I normally wouldn't buy. I'm looking forward to experimenting with it for fun and using it for special looks or occasions.  Like the black eyeliner, the application is easy and gives a precise line. It also is nicely pigmented and doesn't smudge!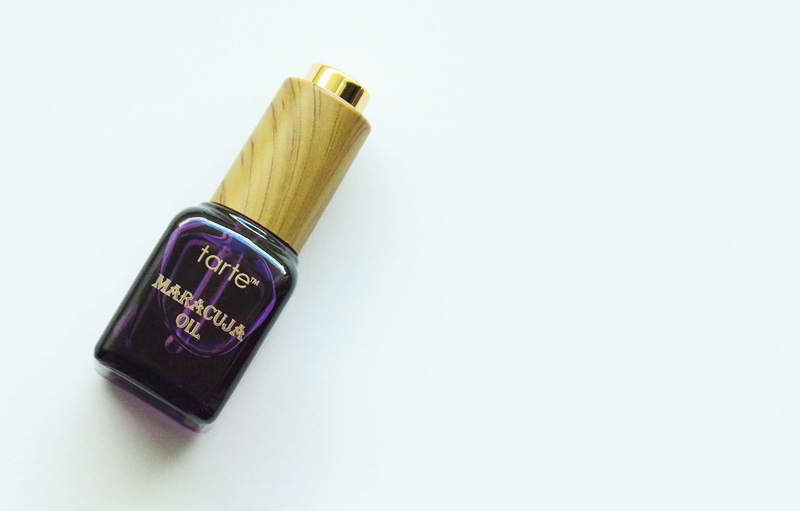 Tarte never disappoints! This multi-tasking oil is absolutely amazing!! It's so versatile – use it on your skin at night to nourish it and wake up with a morning glow (my favorite use), your hair for extra smoothness and shine, or your nails to sooth rough cuticles. You can even use it as a makeup "eraser" to remove lipstick smears or liner slips – just use a cotton swab! I also love the little bottle it comes in (I wouldn't have minded a bit more product though) with the droplet applicator. Oh, and it smells great!! I need more stat!!
20% off any purchase at tarte.com with code IPSYDEC

Final Thoughts
It's so bittersweet thinking about how this will be my last Ipsy bag for awhile, but I'm glad that it ended on a good note! Even though there wasn't a nail polish which is usually a big negative for me, I'm actually fine with it this month – especially since apparently there were no nail polishes this month for any bags. I really excited for and will definitely use every product here, not a disappointment in the lot so yay!!
Thank you, Ipsy, for being an excellent subscription to me all these years! Keep doing what you're doing!
Be sure to check out my other unboxing posts!

 What did you think of this year's (and mine's) last Ipsy bag?