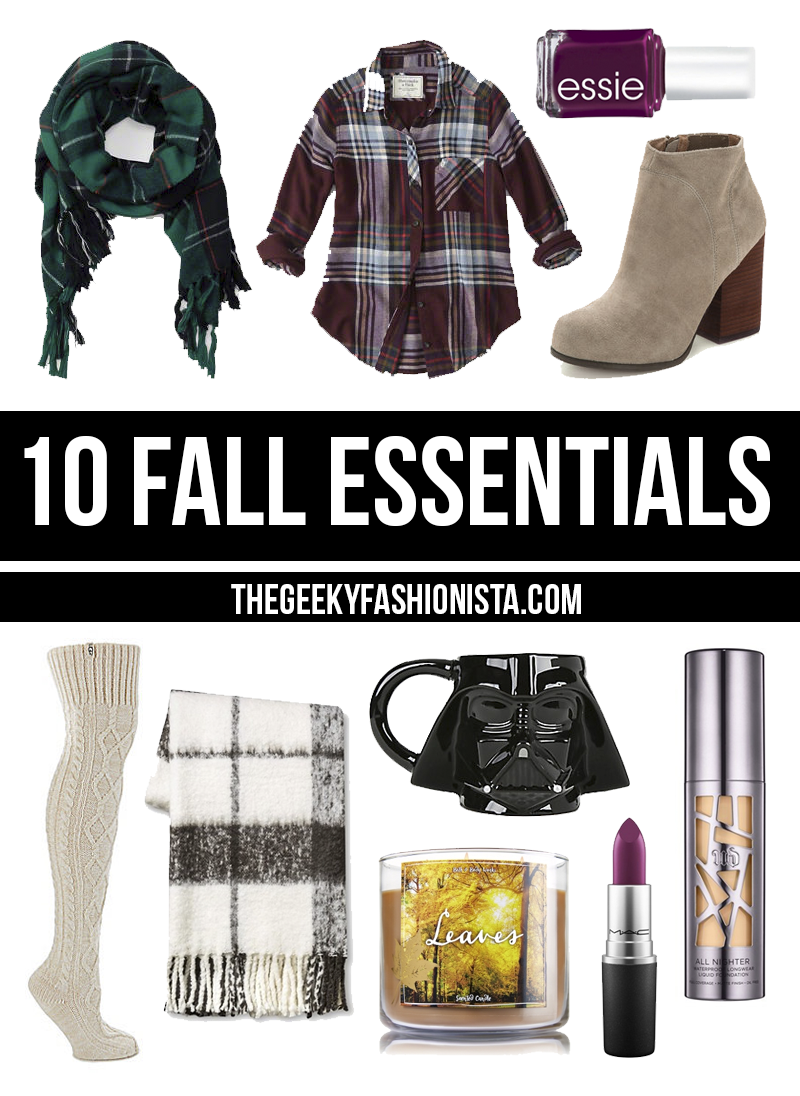 Yes, I'm doing a Fall Essentials post in November! Some of you might think I'm a bit late for a post like this…shouldn't I have had it up in September or October the latest? Probably >.<
However, living in Los Angeles, it hasn't felt anything like fall up until this month. I could've faked it earlier with a candle and something pumpkin, but I've been longing for that cooler weather that would finally allow me to break out the flannel and scarves! Well, now that that weather has come, I am living in a fall wonderland and I don't want it to end (and knowing LA, most of our winter will probably feel like fall and I'm okay with that)!
So in the spirit of finally celebrating fall, I rounded up a list of my top 10 fall essentials. All these things either remind me of fall or make fall just that much better!
1. Fall-Scented Candles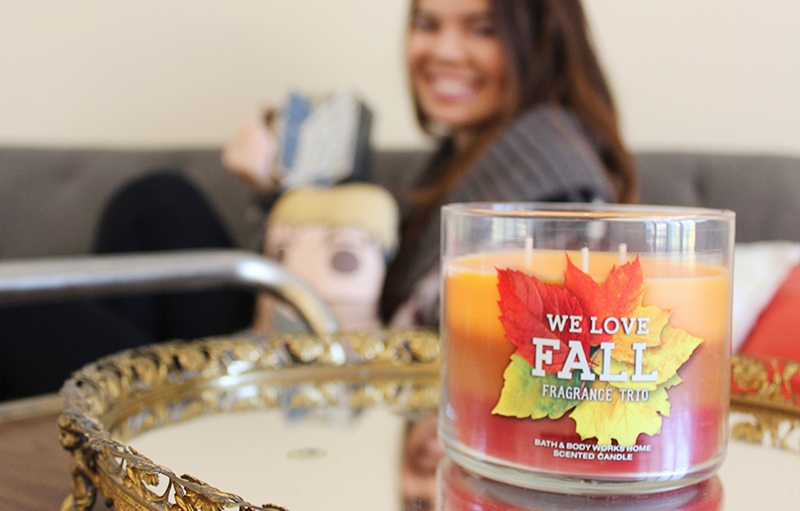 If you're somehow tired of pumpkin-y scents everywhere, I highly recommend Bath and Body Works Leaves! It's my all-time favorite candle scent. Don't worry, it doesn't actually smell like leaves. What it does smell is like fall with hints of crisp red apple, golden nectar, and warm clove spice. Another fall favorite is Sweater Weather.
2. Classic Flannel Shirt
Replace those summer tees with something a little warmer and cozier! Abercrombie has a great selection of classic flannel shirts! Here are a few other super cute, versatile choices…
3. Fun Mug + Apple Cider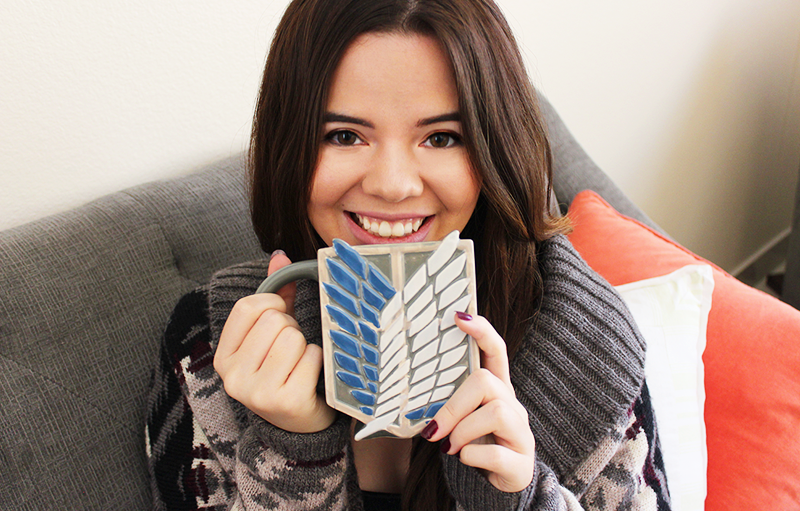 I love fun, geeky mugs! Two of my favorites include the Darth Vader one above and my Attack On Titan (sold out) one from Hot Topic! ThinkGeek also has a great variety of nerdy mugs to fill up with the warm beverage of your choice. For me, you can't go wrong with some hot apple cider from Trader's Joes!
4. Dark Lipstick
Now's the time to break out those dark, bold colors! I love a good berry, plum, or deep wine shade. My favorite? MAC's "Rebel" is a total Holy Grail go-to product for me. If you're not ready to go quite so bold, something more neutral but with a brown tone is also great for fall. I'm a fan of Revlon's classic "Rum Raisin." Here are a few high-end suggestions.
5. Dark Nails
To go with those dark lips! I can't get enough of Essie's "Bahama Mama" and other dark oxblood/plum shades. I love the blush and gray nail trend but it's something I think I'm going to wear a bit more often come winter.
6. Comfy Booties
I feel like booties are eponymous with fall. I can't help but look at a pair like these beautiful suede Jeffrey Campbells and not think fall. Here are a few others I loved too.
7. Warm Blanket Scarves
Who doesn't love a blanket scarf? It's literally like a blanket around your neck! Abercrombie has some great choices, I love these below as well.
8. Over-the-Knee Socks
If you're like me and it's not just your feet that get cold but your entire leg, you need to get yourself a pair of over-the-knee socks! I wear them over leggings or with shorts or skirts. They're also super cute when paired with tall boots and will keep your legs extra warm!
9. Matte + Full Coverage Foundation
Matte skin is definitely the look for fall and it seems people can't get enough of the new Urban Decay All-Nighter Foundation. With it's perfect matte finish and full coverage (not to mention GORGEOUS packaging), it's definitely understandable.
10. Cozy Throw Blanket
I may have grown up in sunny Florida and now live in sunny California, but I've always been a fan of a cozy blanket year round! Usually I need to turn on a fan or the AC to feel comfortable doing so but once fall hits, there's no need! I can snuggle in a blanket to my heart's content without worrying about my electric bill! Target always has some great affordable options like this faux fur throw blanket.
What are some of your fall essentials?