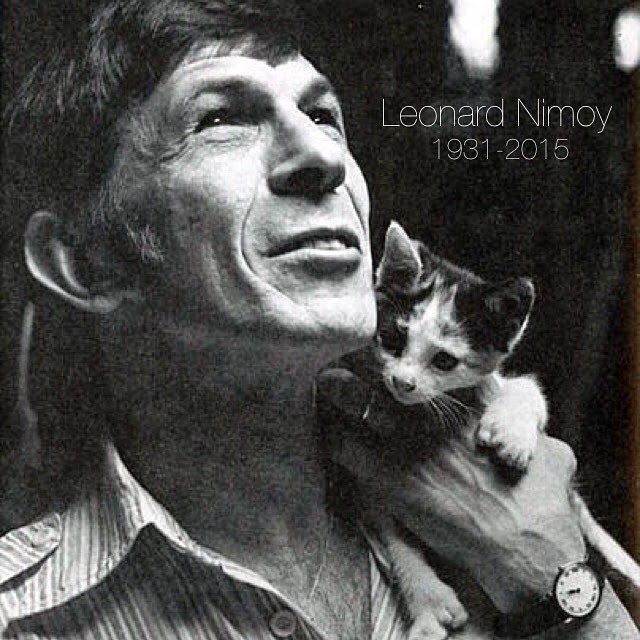 This morning I was greeted with some heartbreaking news.
Leonard Nimoy
, the man who portrayed Mr. Spock in the original
Star Trek
series passed away at the age of 83.
Never has a celebrity death affected me so deeply and personally – perhaps it's because Leonard Nimoy was more than just a celebrity, even more than an actor in my all-time favorite TV show. He was not just a part of my childhood but my life – he played a part in me becoming the person I am. My father, the most important person in my life, is nicknamed "Spock" and like him, Leonard Nimoy has been such a constant in my life, almost a second father. I remember being asked for an icebreaker in college, "What has been your most memorable experience?" and I answered meeting Leonard Nimoy, and I still feel so honored to have gotten that opportunity, however brief it was.
I feel like I've lost someone very special and dear to me. My heart feels heavy…but instead of mourning, I will do my best to celebrate the long and prosperous life of this wonderful man – this legend, cultural icon, and inspiration that touched my life & countless others.