Today I am going to be reviewing the Burberry Essentials Fresh Glow VoxBox sent courtesy of Influenster! I was super excited when I learned I was going to be receiving this box as Burberry is definitely one of my dream brands plus I'm a HUGE fan of highlighters!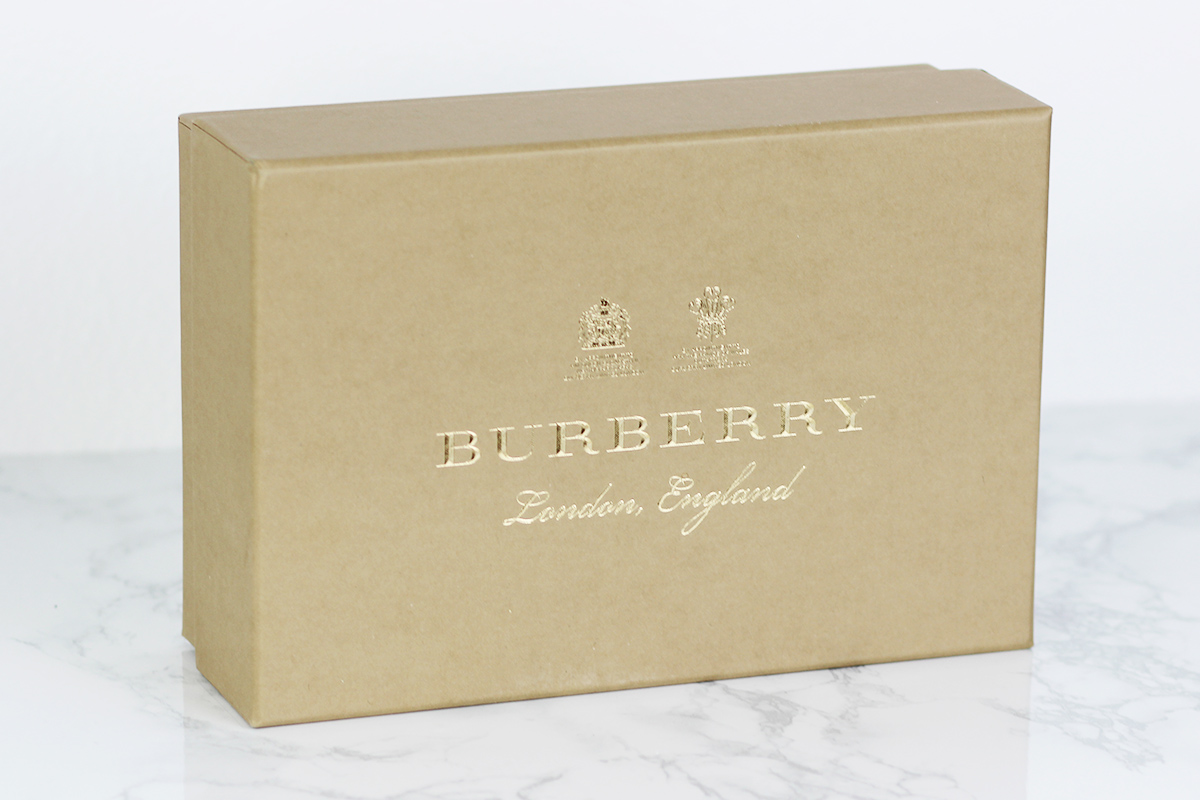 Burberry is one of the top fashion brands that come to mind when I think of luxury, and I expect that same top tier quality in their makeup. Since the brand is a bit out of my usual price range for makeup, it's not one that I'm overly familiar with but one that I was more than happy to try out for free!
Right away, I was not disappointed. The mailing box was lined in gold foil giving it an immediate luxe feel. It was such a nice detail that instantly let me know this wasn't just your average drugstore makeup brand. Inside the mailing box, was a beautiful sturdy cardboard box that had the Burberry logo imprinted in gold foil on top. Very fancy.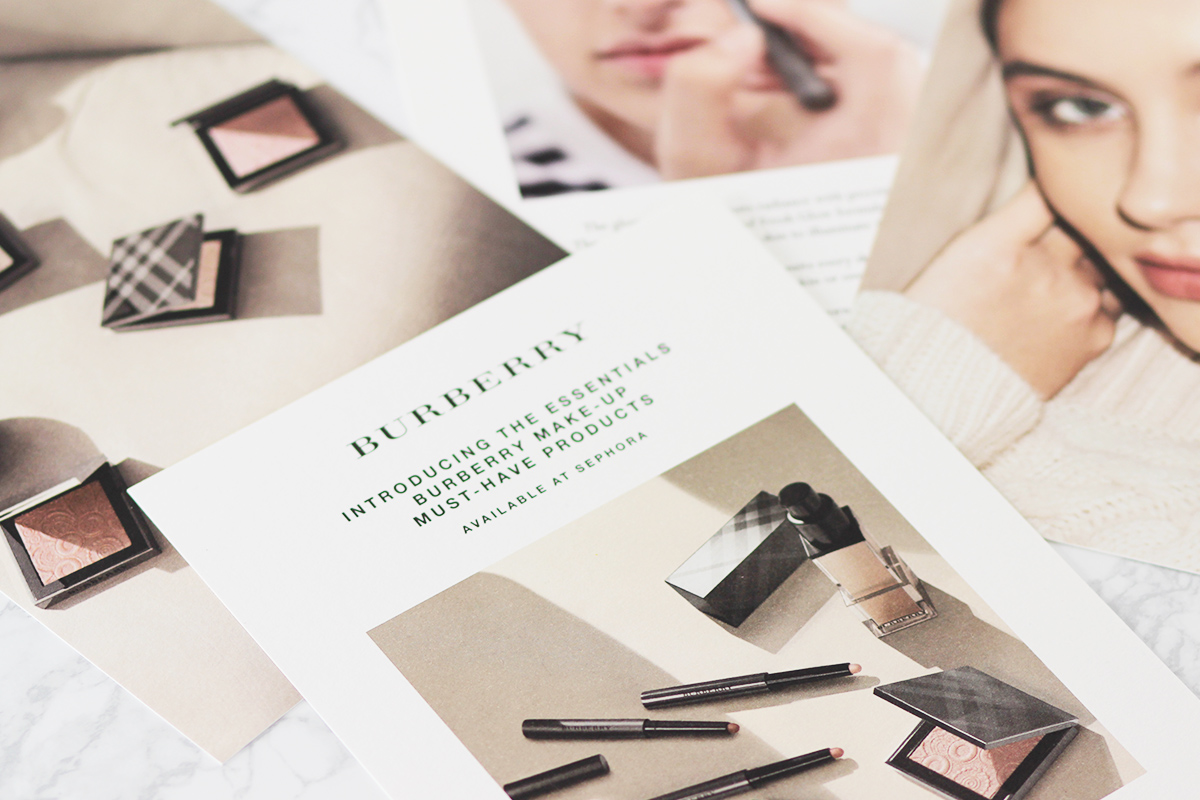 Opening the box, there was a frosted Burberry slip envelope that contained four thick information cards. They gave details on the new collection and on each of the three products inside. I'm used to a simple paper pamphlet so they really were not messing around when it came to presentation!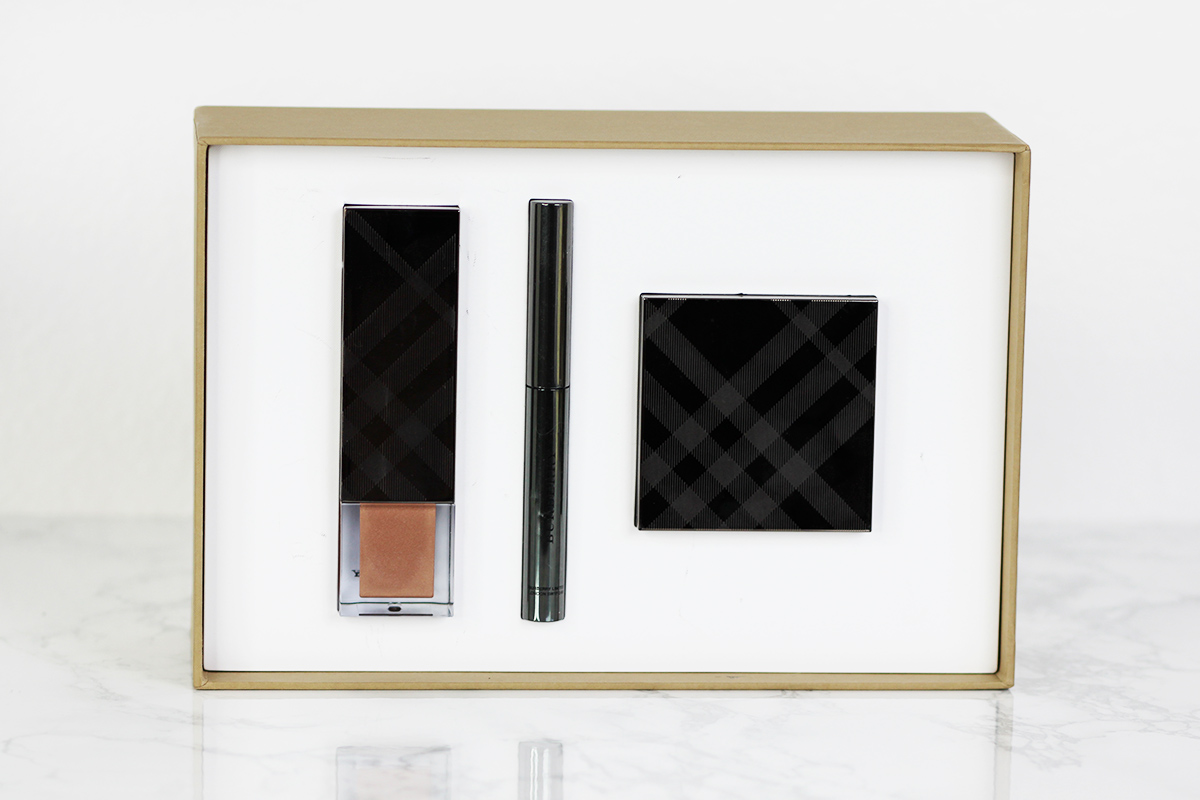 The three full-sized products lay neatly underneath the card and, wow, were they beautiful! The first thing that got my attention was just how sleek and sophisticated the packaging with its mirrored dark grey plaid pattern looked – it definitely was in line with the Burberry brand.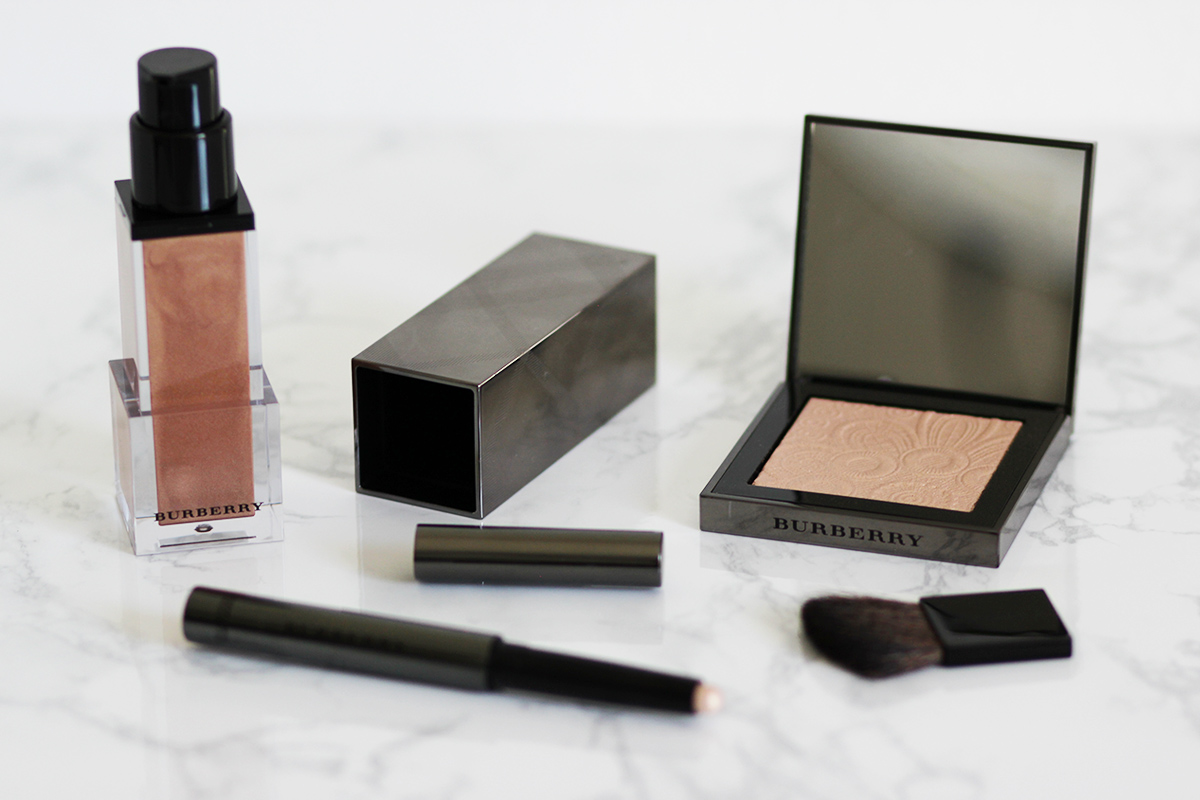 They certainly look gorgeous, but are these products all style and no substance? 
Let's find out!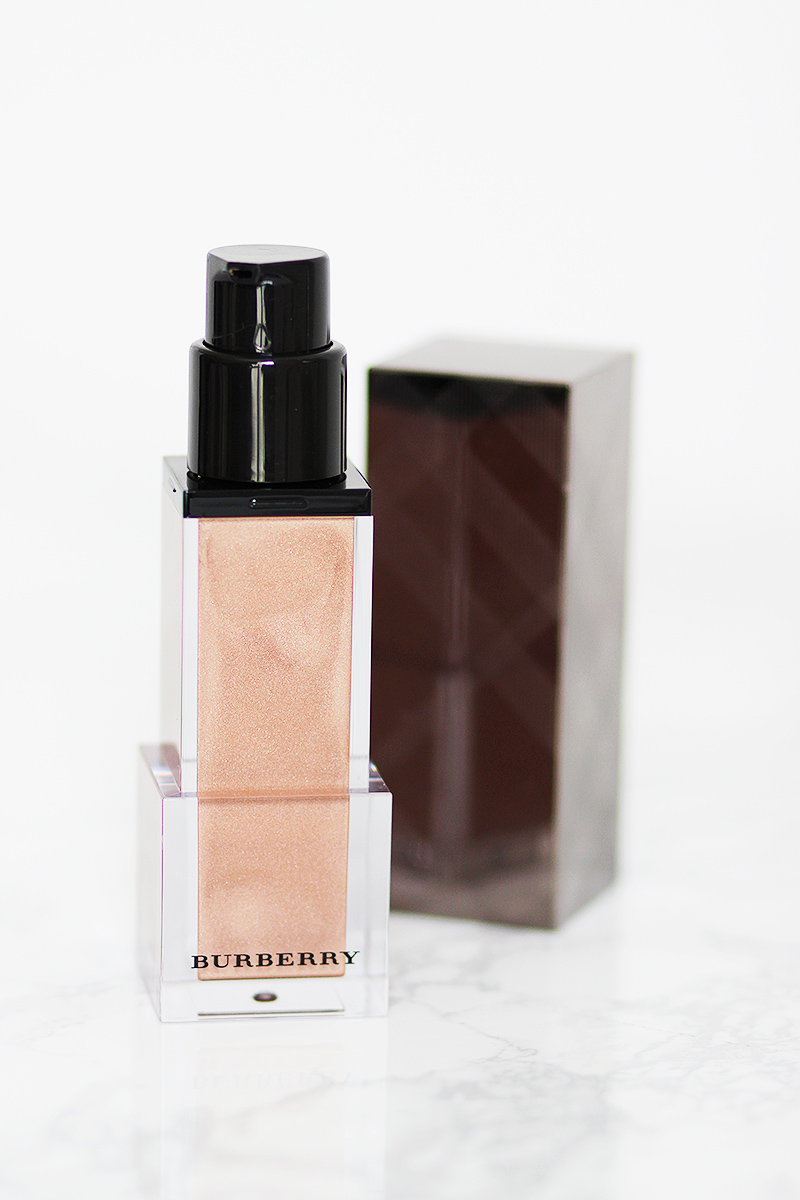 Burberry Beauty Fresh Glow Luminous Fluid Base
No.2 Golden Radiance – $48
Product Description: "Discover Fresh Glow, Burberry Beauty's iconic Luminous Fluid Base. The effortless formula gives a spectrum of skin benefits and multiple effects – from instant radiance to moisturization – while gently protecting against the elements. Ultra-fine illuminators give natural luminosity and light diffusion, anti-agers help restore skin elasticity and wild rose extracts increase hydration levels."
My Review: Such an effortless product! I love mixing this with my foundation to give my skin the perfect subtle sun kissed glow. Since it's 55% water based, it feels super lightweight and is very easy to apply and blend. It looks very natural and healthy, not overly "sparkly" or greasy at all.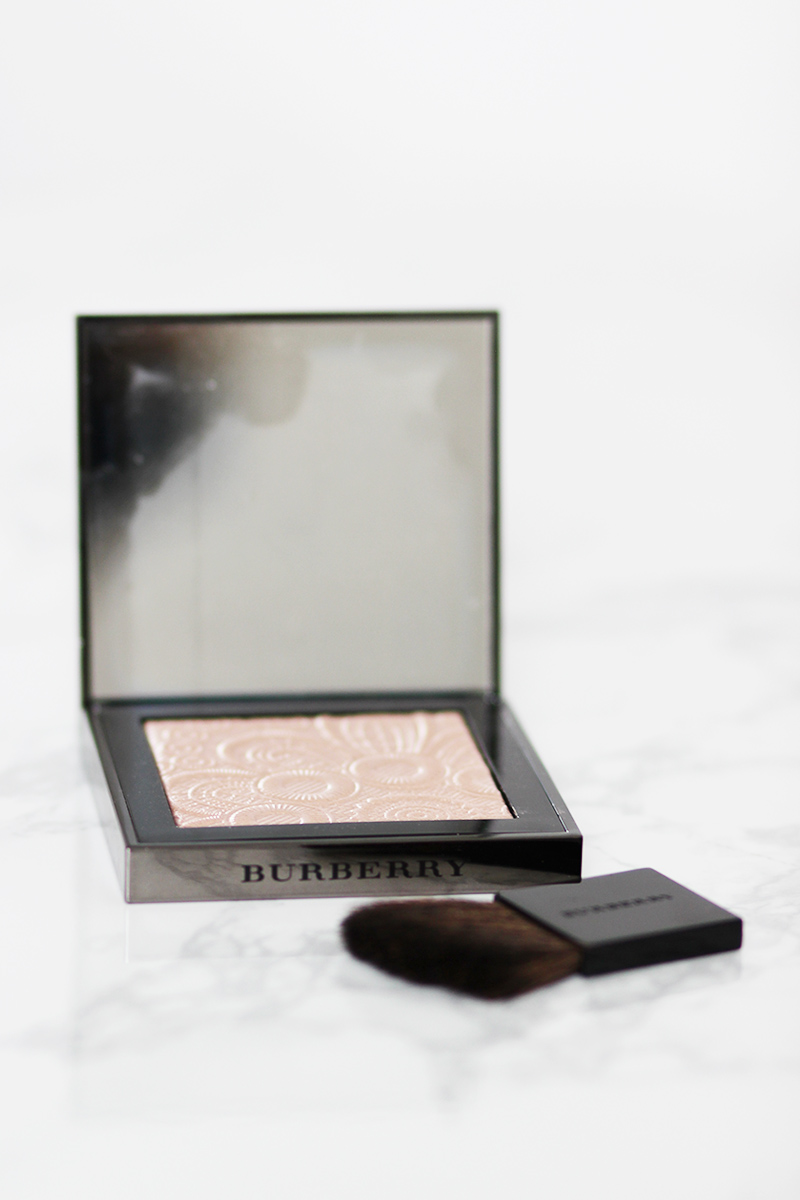 Burberry Fresh Glow Highlighter
No. 04 Rose Gold – $68
Product Description: "A lightweight and illuminating face powder with an intricate lace-pattern design. Capturing the essence of a Burberry glow, the build-able, radiant shades impart flattering, subtle highlighting with runway-inspired, yet effortless strobing."
My Review: Absolutely gorgeous highlighter! It goes without saying that the packaging is absolutely stunning – the lace pattern is almost too pretty that you don't want to see it go away. Fortunately, it lasts awhile as I've used it quite a bit. I love how how finely milled it is – super buttery – and it glides on and blends really nicely giving you the perfect subtle radiant glow. If you want something a little less subtle, definitely spray your makeup brush before applying – you won't be disappointed!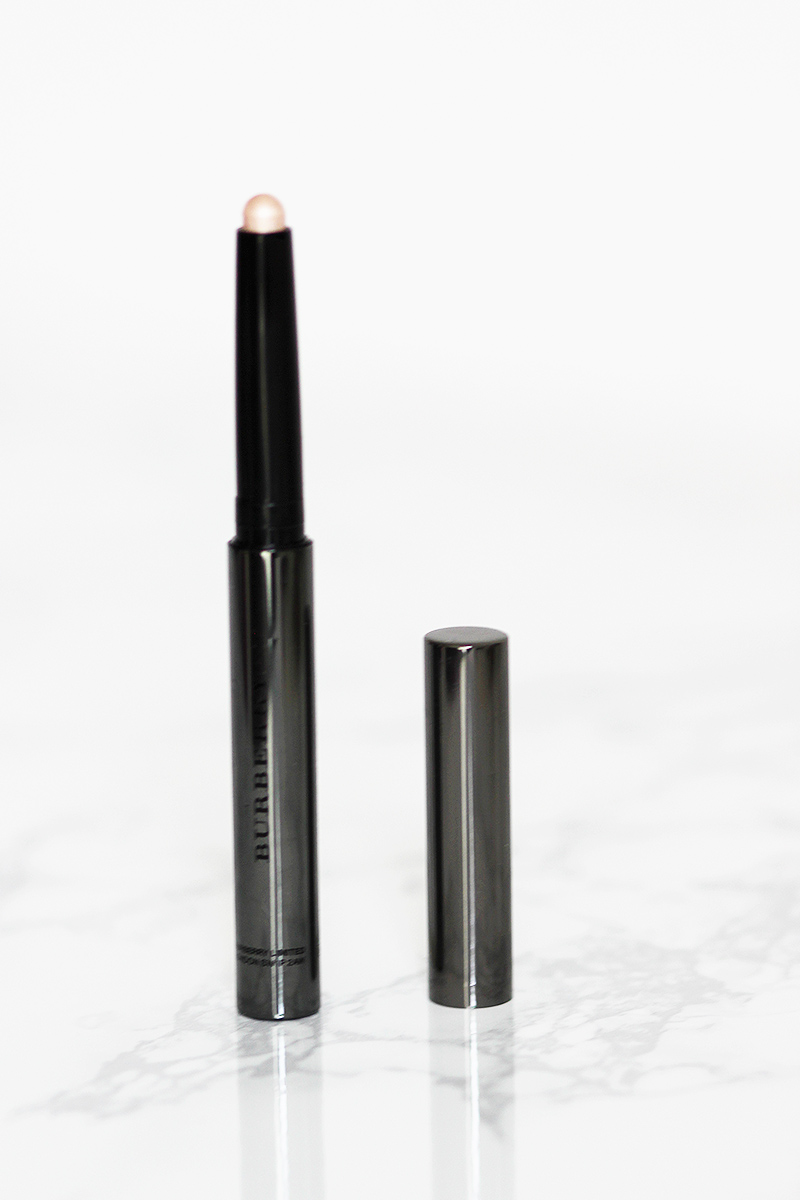 Burberry Fresh Glow Highlighting Luminous Pen
No. 1 Nude Radiance – $37
Product Description: "The Fresh Glow Highlighting Luminous Pen glides effortlessly across the skin with precision to highlight targeted areas of the face. With a perfectly universal shade that suits every skin tone, it can be brushed onto bare skin or over foundation."
My Review: WOW!! That was the first word that came to mind upon trying this product! Not only did it glide on oh so smoothly, the highlight is gorgeous!! I absolutely love that it's in an easy to take on the go in it's sleek packaging and that it's perfect for highlighting areas like the inner corners of your eyes, brow bone, cupid's bow, etc. It also blends out really nicely and isn't glittery at all.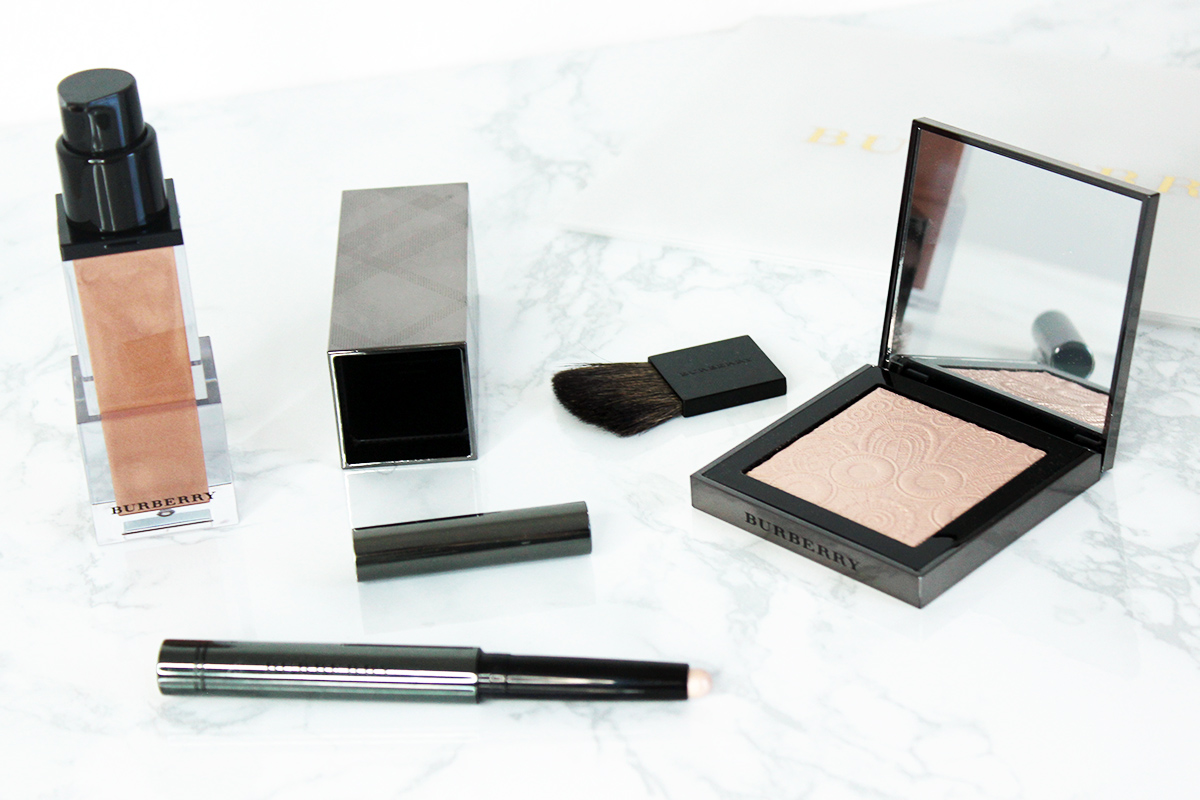 Overall Review
Overall, I was totally blown away by this Burberry Essentials collection! I've become obsessed with highlighting and illuminating products this past year, and I am beyond impressed with each and every one of these products. I absolutely loved the presentation and packaging. It's beautiful and really fits with the luxury image of the brand. I loved that every product made my skin look radiant without looking greasy and/or glittery. Also loved the that each product gave me different levels of glow. I love the all over subtle glow the fluid base gave, the concentrated glow of the pen, and the finishing touches of the highlighter. If you want to carry on that summer glow into fall, I highly recommend all of these!
Shop the Post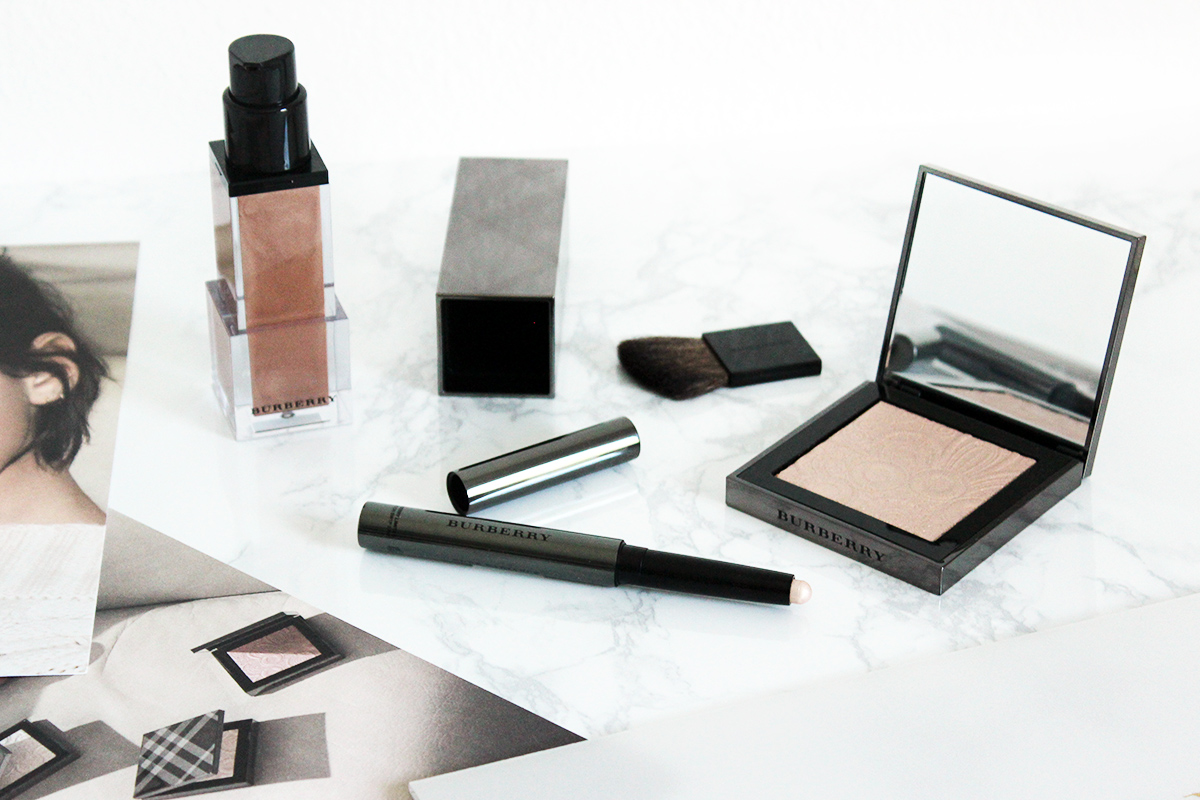 Are you a fan of highlighters?