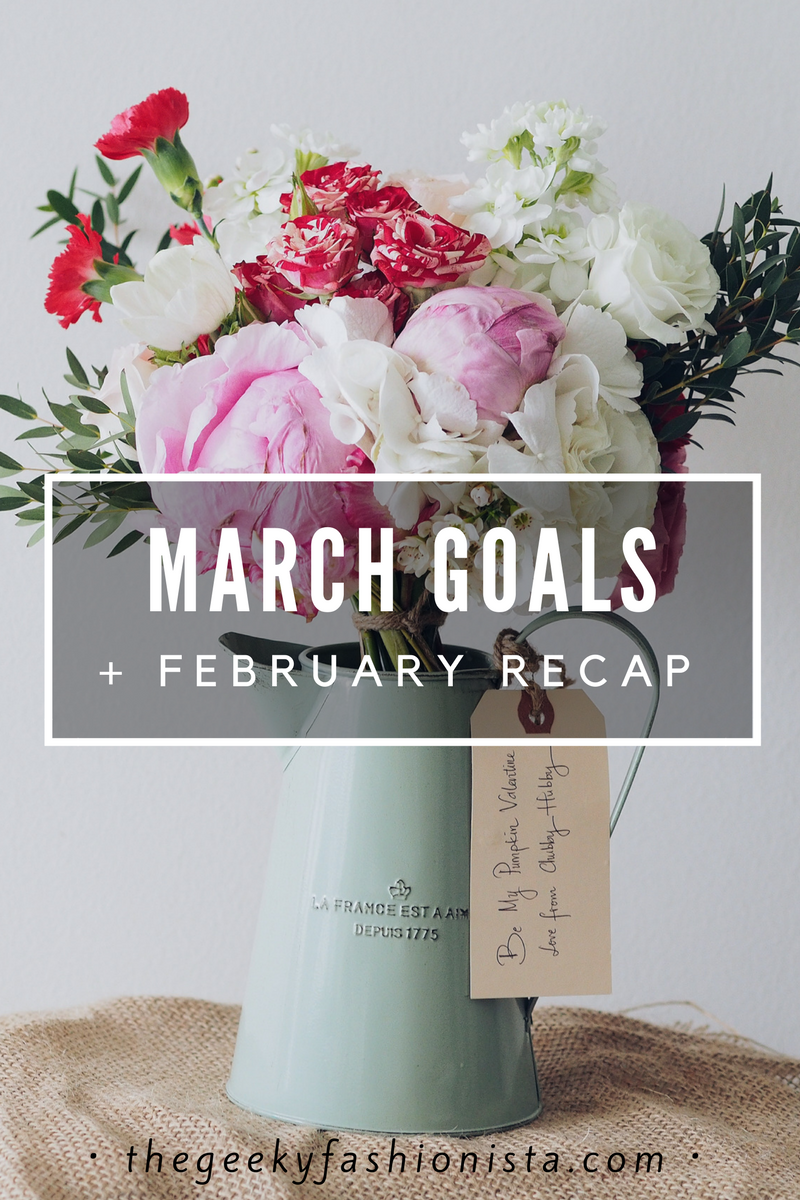 I'M BACKKKK!!! After nearly 2 relaxing weeks in Australia, I am back in the good ol' US of A! I know this post is going up late in the month again, but I'll balance it with just 4 short, hopefully somewhat easy March Goals. But first, let's see how I did on my February Goals – keep on reading!
February Goals
Personal Goals
1.
Continue to take some time for me
 – I like to think that a lot of my Australia trip was for me to have some "me" time. Being out in the country was such a nice change from the busy LA city life I'm used to and just what I needed during a volatile period of my life.
2.
Change up my skincare routine
 – Yay!! I'm so happy with my new routine! I added a few Korean skincare products and my skin has been thanking me for it! My everyday routine used to be cleanser, toner, and moisturizer but now I've added an essence and moisturizer and my skin now feels so soft and supple and my random breakouts have minimized! I also switched out my longtime
Bobbi Brown Extra Eye Repair Cream
for the
Innisfree Orchid Eye Cream
, and I couldn't be happier! I'll probably do a future, more detailed post on the products I'm using later on so look out for that!
Blog Goals
1.
Schedule posts for when I'm away in March
 – Totally did not do this, the days leading up to my trip were super busy, and I never got around to doing any scheduling 🙁
2.
Reach 1,100 Facebook followers
 – Woot!! I'm currently at 1,126!! Thank you all so much for following my
page
.  <3
March Goals
Personal Goals
1.
Get a start on spring cleaning!
 – I've been meaning to make a trip to Goodwill for a while and with spring right around the corner, now's the perfect time to get rid of some clutter!
2. Plan something special for my sister's birthday – She reads my blog so I won't say much here but my sister has always been the best when it came to surprising me on my birthday with something really thoughtful and sweet. I'd really love to do something special for her this year. 
Blog Goals
1.
Post four times
 – I know it's not a lot but seeing as how I'll be gone most of the month and incredibly busy when I get back, if I can put up four posts up this month, I'll be happy. 
2.
Reach 1,800 Instagram followers
 – Instagram has been by far the most difficult social media platform for me to gain followers especially since I refuse to do the Follow/Unfollow method that seem to be so popular with bloggers these days. As a result of other bloggers using this method on myself, my numbers tend to fluctuate daily but I'd really love to see myself cross 1,800 and stay above there with genuine followers. If you'd like to help me reach my goal, I'd be so grateful if you
followed
me 🙂
What are your March Goals?