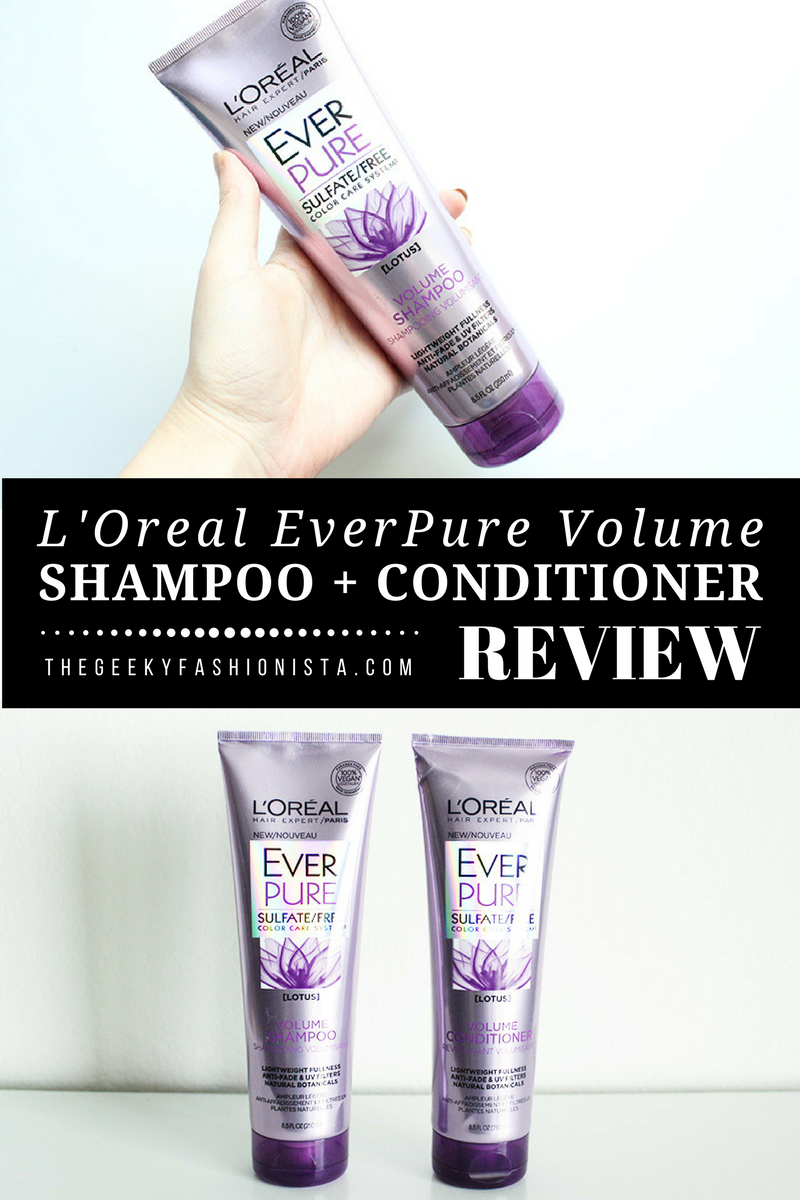 Today I am sharing my review of the L'Oreal EverPure Volume Shampoo
and Conditioner
! Keep reading for my thoughts about this sulfate-free line!
These products were sent to me free for reviewing purposes from Influenster — as always, all opinions are 100% my own.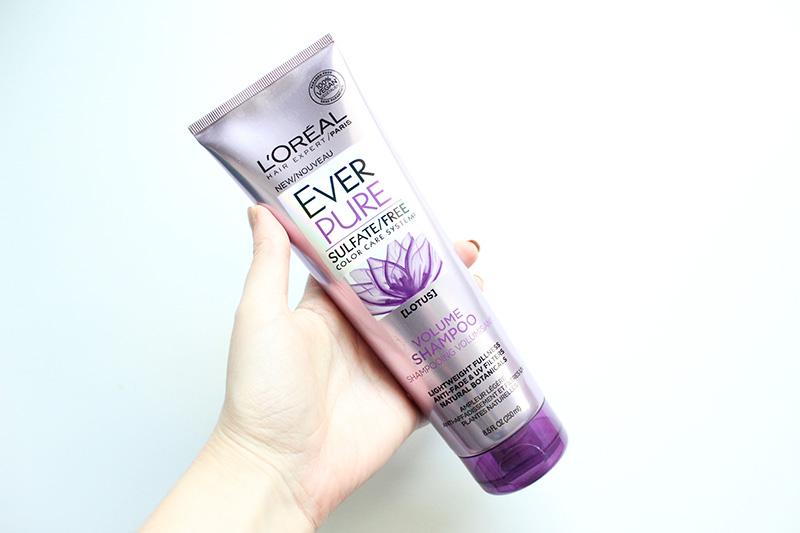 Different product lines were sent out based on answers from a survey you took with Influenster. Despite already having quite thick, full hair, my answers somehow still led them to send me their "Volume" line. I'm a little confused by this as I usually note dryness when addressing my hair concerns and there was a moisturizing line that was sent out for those people. I definitely don't have thin or fine hair that would most likely be ideal for this line.
Despite me not being the ideal user for this line, I still gave it a try for a couple of weeks to see how it would do for this review.
Pros
I'll start off with what I liked. It has a really pleasant rosemary juniper scent that smells clean and fresh. Also, a little product goes a long way so along with already being quite affordable for a sulfate-free product, it's a great value as it will last awhile. Also, I like it's consistency and it lathers up nicely. And of course, there's the whole 100% vegan, gluten-free, dye-free, paraben-free thing too.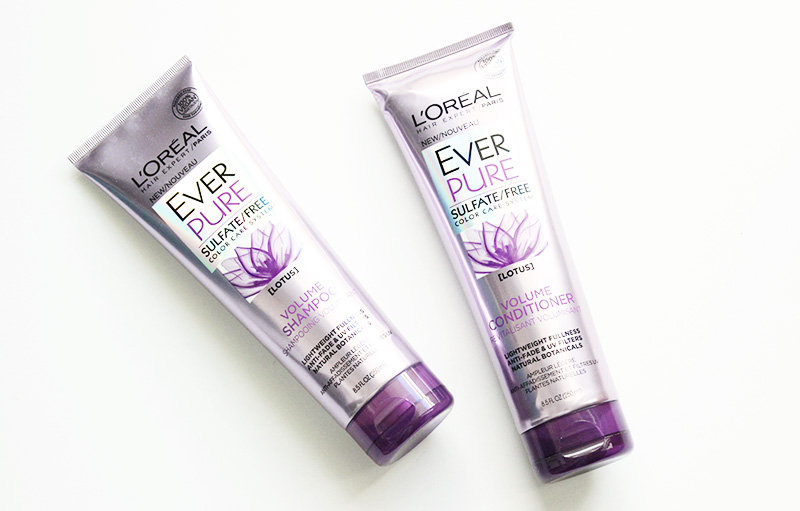 Cons
Now a couple of negatives. I'll start with my biggest pet peeve: how difficult it was to open and especially close the cap. I don't like leaving my caps even partially open in the shower because water inevitably finds it way in there so I'm adamant about closing my shower containers. Maybe I'm just inept, but I struggled for a good minute in the shower trying to close these things which was very frustrating. I've figured out a way to slap it close if I hit it a certain way at a fast enough speed but still closing a bottle in the shower shouldn't be this difficult. Second thing about the packaging is while I don't usually mind this kind of tube-like container, it can be easy to accidentally squeeze too much of the shampoo out with no way to put it back. Since the conditioner is a bit thicker, it's not as big of an issue.
Next is the fact that after using this, it seemed like my dandruff got worse. Also, I didn't notice my hair gain any extra volume either. Maybe it's due to the excess dandruff but my hair actually felt oilier and greasier. Instead of using my prescription-level dandruff shampoo just once a week, I found myself having to use it every time I washed my hair with these products just to combat the increased level of dandruff.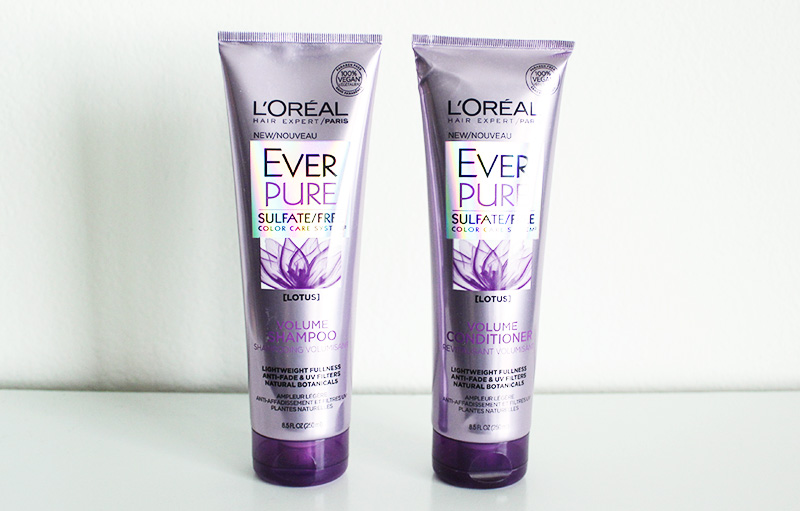 I really, really wanted to love these products. I hate doing negative reviews, but I pride myself on always giving my honest opinion. Again, I want to stress that this line sent to me was NOT for my hair type. Perhaps I would have had better luck with their moisture line instead? If you are someone with fine/thin, color treated hair and you're looking for an affordable hair line free of sulfates, I would still say give this line a try just based on all the raves from people it has worked out for – this line may be perfect for you! However, if you are someone like me with thick, already voluminous hair, has dandruff or even a sensitive or oily scalp, I would say pass on this.
Have you tried out L'Oreal's new hair care line?