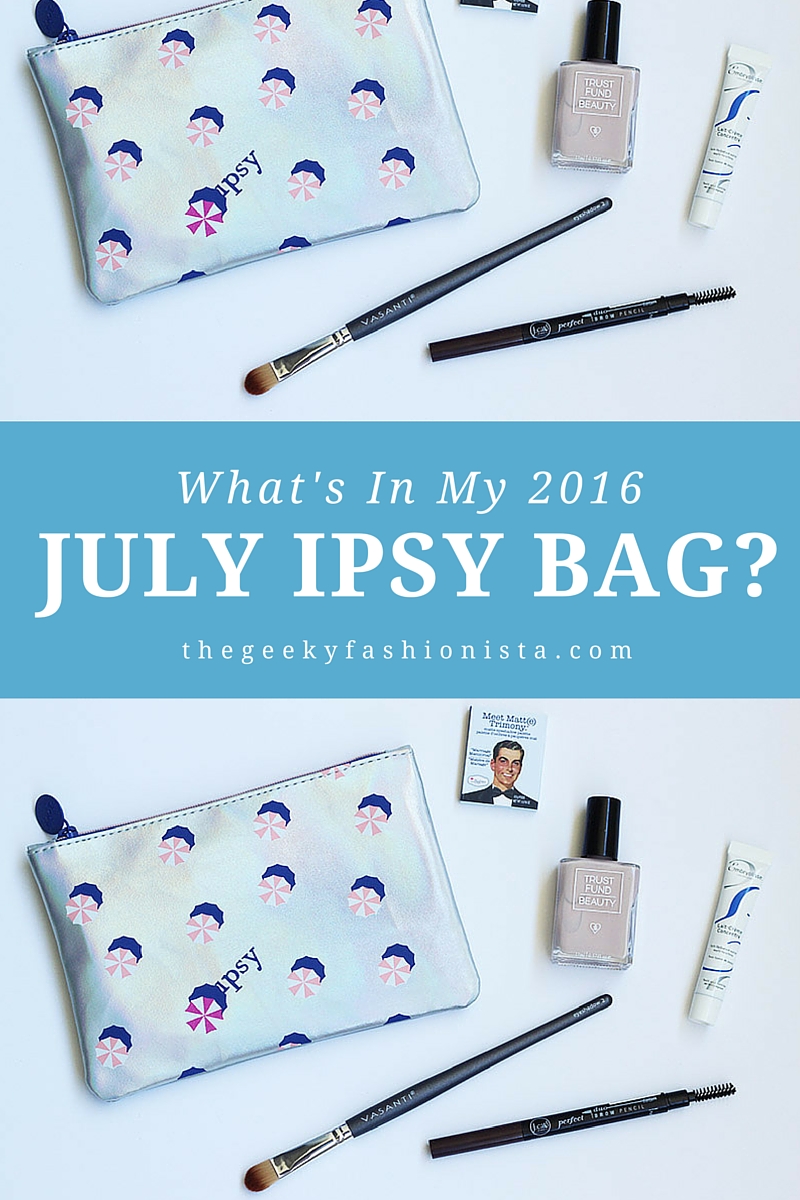 Today I'm sharing what I got in this month's July Ipsy Glam Bag! The theme is "Hot Summer Nights!"
About Ipsy
Here's a little info if you're unfamiliar with Ipsy: it's a beauty subscription service that was started by Youtube makeup guru Michelle Phan. Each month for $10 you are sent a cute little "glam bag" filled with 5-6 full or deluxe-sized products. The bags are catered to your preferences through a "beauty quiz" you take when you initially sign up and later how you review the products you receive so the products in the bags will vary from person to person. I'm a long time, very satisfied Ipsy subscriber. I love being introduced to new makeup brands and getting to try out different makeup products each month. It's a like getting a surprise gift each month in your mailbox! If you're interested in getting your own Ipsy bag, now is a great time to sign up as there is currently NO waitlist (I know people who waited months for their first bag so this is pretty cool). Just click HERE (referral link).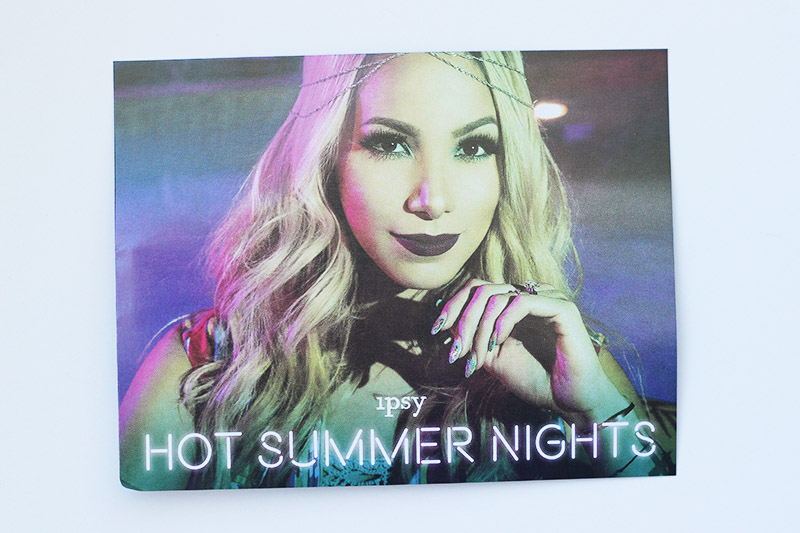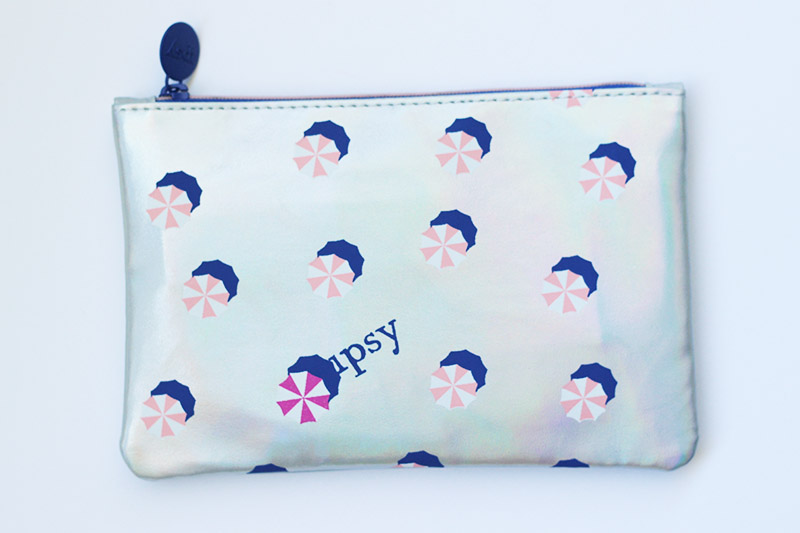 Honestly, this is probably one of my least favorite bag designs. I also don't really see how it ties into the theme. After a string of really cute, fun bag designs, this is a miss.
Inside the Bag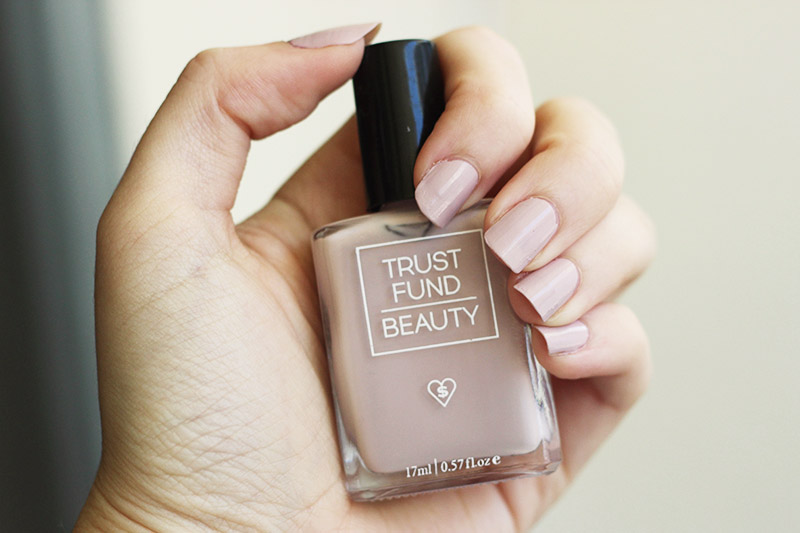 Trust Fund Beauty No Filter – Nail Polish
Whoo-hoo! A full-sized nail polish! That's how you start off an Ipsy Bag! Right away, I LOVED the big thick brush! It gets so much product on your nails in just one swipe! Which is perfect because with how seriously opaque this formula is you won't need more than one to two swipes per nail. With just ONE coat, your nails are set! The formula is thick, dries to a nice shiny finish, and is super fast drying. I have a cold right now so I was a little nervous painting my nails – you never know when you're going to sneeze or have to grab tissue, but my nails dried so FAST I didn't have to worry at all. I was very impressed – and relieved! The pretty soft violet color really doesn't say "summer" or "summer nights" to me, but I do like it! I would say it works for almost any other season but summer though xD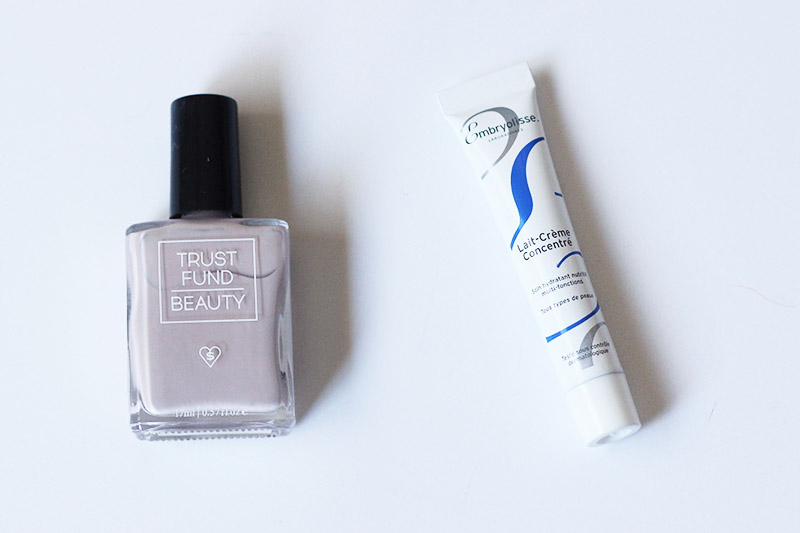 Embryolisse Lait-Crème Concentré
I was initially disappointed when I saw this in my bag just because I had already previously received this in a bag (and the product box was crushed in shipping and didn't look very nice). However, then I remembered what a great all-around, high quality product it is and afterwards didn't mind so much. From it's fancy name, it might be difficult to tell what exactly the product is but don't let that deter you from this fabulous face product. It's an all-in-one 24 hour moisturizer, primer, and makeup remover – pretty amazing huh? It has a nice light, non-offensive scent to it and comes in a small tube that's perfect for a weekend getaway. Although I haven't used it as a makeup remover yet, I can definitely vouch it's a great moisturizer and primer – my skin feels instantly so much softer and smoother after application.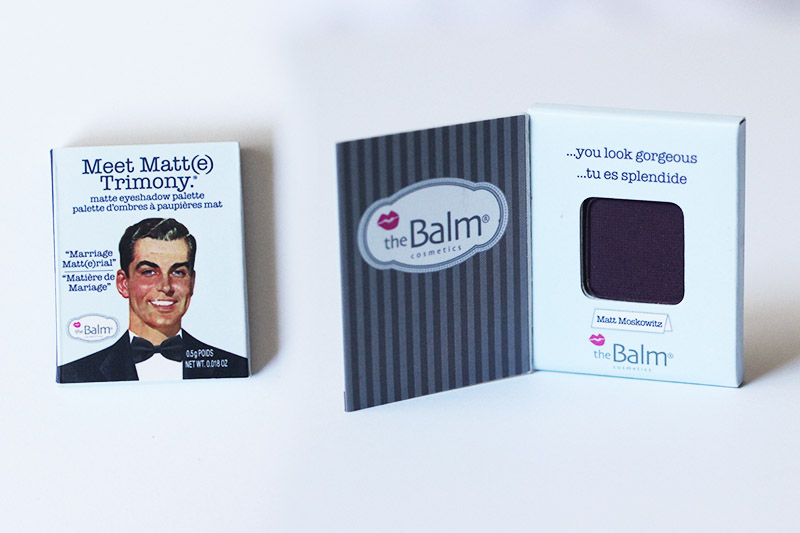 the balm Cosmetics Meet Matt(e) Trimly Eyeshadow in Matt Moskowitz
Absolutely gorgeous. This eyeshadow is a richly pigmented matte plum color that has been TRIPLE-milled which means it is super fine and how it gets it's velvety smooth texture. Like last month's Urban Decay shadow, while the shadow is a stunning color and great quality, I don't do many dramatic eye looks so I'm not sure when I'll actually wear it.
Vasanti Cosmetics Eyeshadow Brush
One can never have too many brushes! This versatile tapered brush has super soft nylon bristles that can be used dry or wet depending on the intensity of the eye look you are creating (wetting your eyeshadow can also help prevent fallout). It can also be used as a concealer brush!
J.Cat Beauty Perfect Duo Brow Pencil in Dark Brown
I was really excited when I first saw this because while I have gotten an eyebrow pencil or two from Ipsy none of them had come with a brush so I thought that was neat. My excitement then waned when I thought about how I really don't use pencils for my brows though because they're already so dark and thick and it feels weird to kind of be "drawing" over my eyebrow hairs. I've just become so accustomed to using my Anastasia brow powder. Once I tried this pencil out, my excitement was back seeing just how nicely shaped and defined my brows looked. I also really do like the brush it came with – maybe even more than the one that came with my Anastasia kit. If you're looking for a good brow pencil, this is definitely one you should check out – at only $4 too, it's super affordable!
Be sure to check out my other unboxing posts!

What did you think of this month's bag?
Linking up with these lovelies!