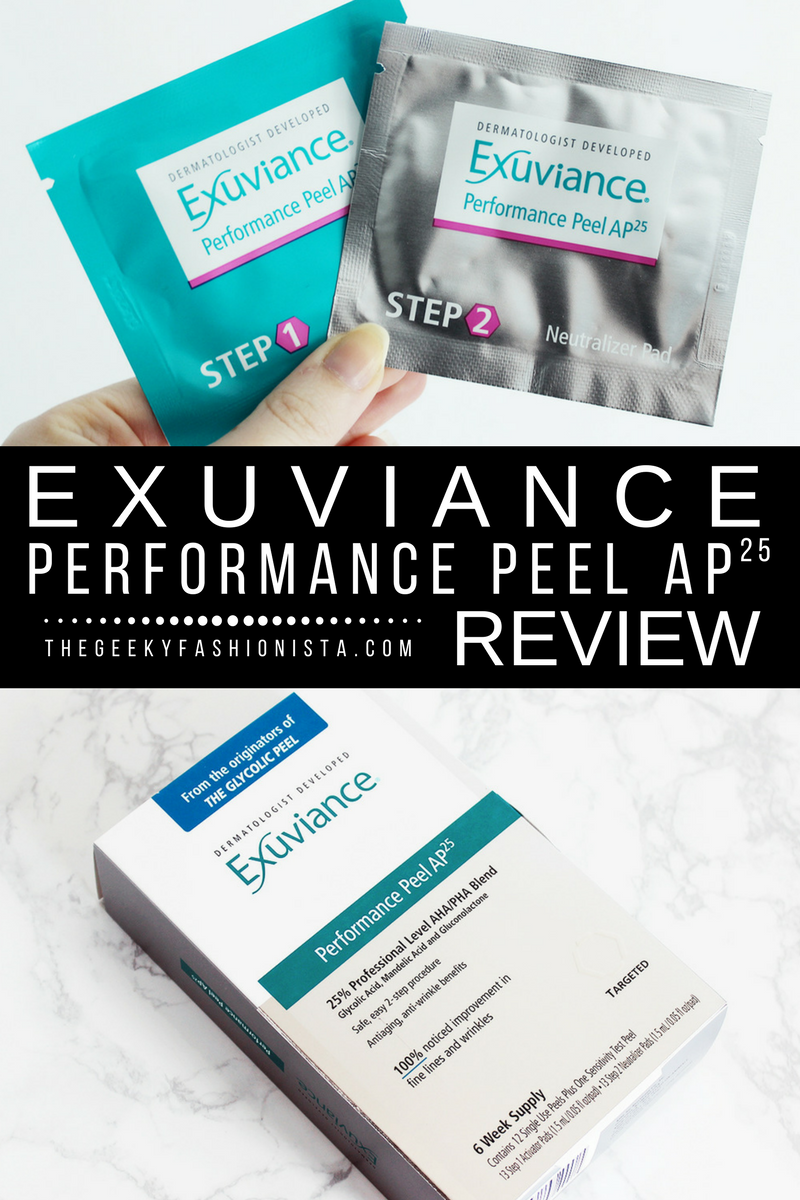 Today I am sharing my review of the dermatologist developed Exuviance Performance Peel AP25! I've been wanting to try exfoliating peel pads for a while now so I jumped at the chance to try these out especially as they seemed perfect for addressing one of my biggest skincare concerns: my pores. Did they make a difference? Keep reading for my full thoughts!
Disclaimer: This product was sent to me by Brand Backer free in exchange for honest review — as always, all opinions are 100% my own.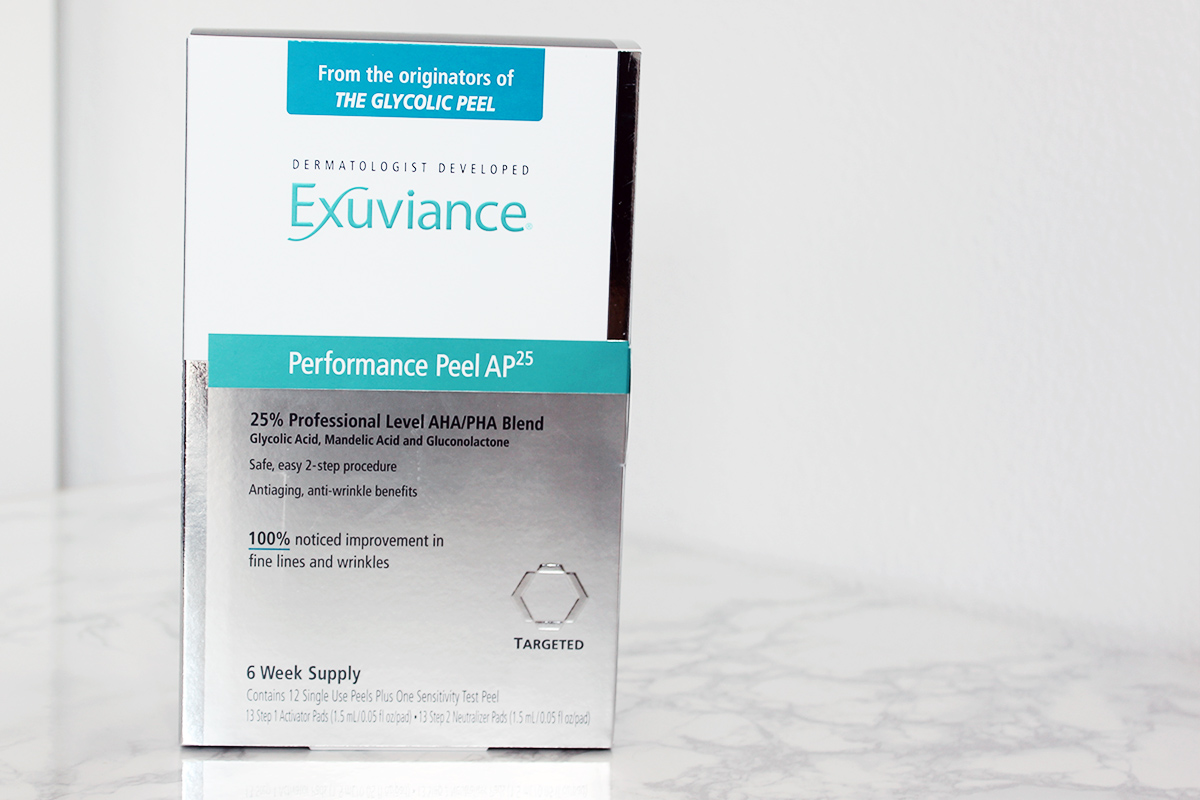 About the Product
This high performance, 2-step peel was developed by the creators of the original Glycolic Acid peel so you know it's legit. The Performance Peel AP25 contains a 25% blend of Alpha Hydroxy Acids (AHAs) and Polyhydroxy Acids (PHA) including Glycolic Acid, Mandelic Acid and Gluconolactone (see the full list of ingredients in each step in the next paragraph). It not only exfoliates the dead, dull skin cells on the skin's surface, but it also enhances exfoliation to reveal fresher, healthier-looking skin. With regular use, up to twice a week, this peel claims and has been clinically proven to:
Refine pore size and smooth texture
Visibly diminish the appearance of fine lines and wrinkles
Improve clarity and brightness
Brighten and even skin tone
Provide an all-over healthy glow, suppleness and smoothness to skin
Ingredients
Activator Pads (Step 1): Aqua (Water), Mandelic Acid, Glycolic Acid, Gluconolactone, Ammonium Hydroxide, Arginine, Butylene Glycol, Glycerin, Chlorphenesin, Methylparaben, Sodium Bisulfite.
Neutralizer Pads (Step 2): Water, Glycerin, Propylene Glycol, Sodium Bicarbonate, Glycine, Benzalkonium Chloride.
My Experience & Review
I mentioned this briefly in my intro, but my main skin concern are my large pores. I'm so insecure about them. No matter how many pore strips I do or how many products I buy that claim to shrink my pores, I swear I never see a difference. Some other background on my skin: I have combination skin, uneven skin tone, and even in my late twenties, I still get breakouts. I had heard good things about exfoliating peel pads and had been looking into a few that claimed to help with pores and other skin issues.
When I came across these peel pads by Exuviance, I was immediately impressed by the fact that they were made by the same people who developed the original Glycolic Acid peel, their stat that showed that 100% of users noticed improvement in fine lines and wrinkles after one month of use, and even more so that 94% noticed more even skin tone, texture, and radiance. That last part was what really drew me into this product. Then when I saw it also refined pore size, I was in!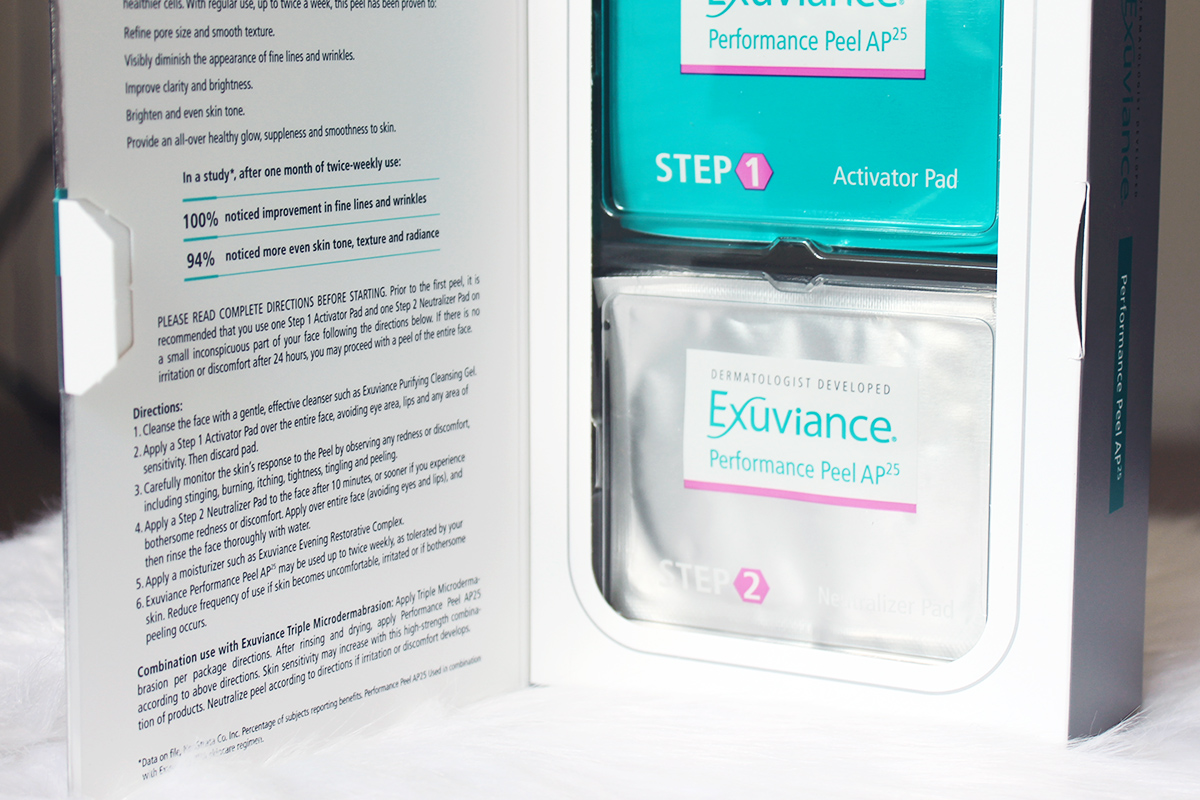 The set comes in a nice sleek box that contains a 6 week supply of the product which is 12 single use peel pads plus one extra set for a sensitivity test – which I really appreciated. The inside cover of the box gives all the proper information about the product as well detailed instructions on how to use the performance peel. These were very easy to follow.
I simply washed my face with a gentle cleanser and patted it dry with a towel. Then I applied the Step 1 Activator Pad all over my face avoiding my eyes and lips. There was plenty of product on the pad – I had enough to make sure my face was saturated and still had some leftover for my neck and hands.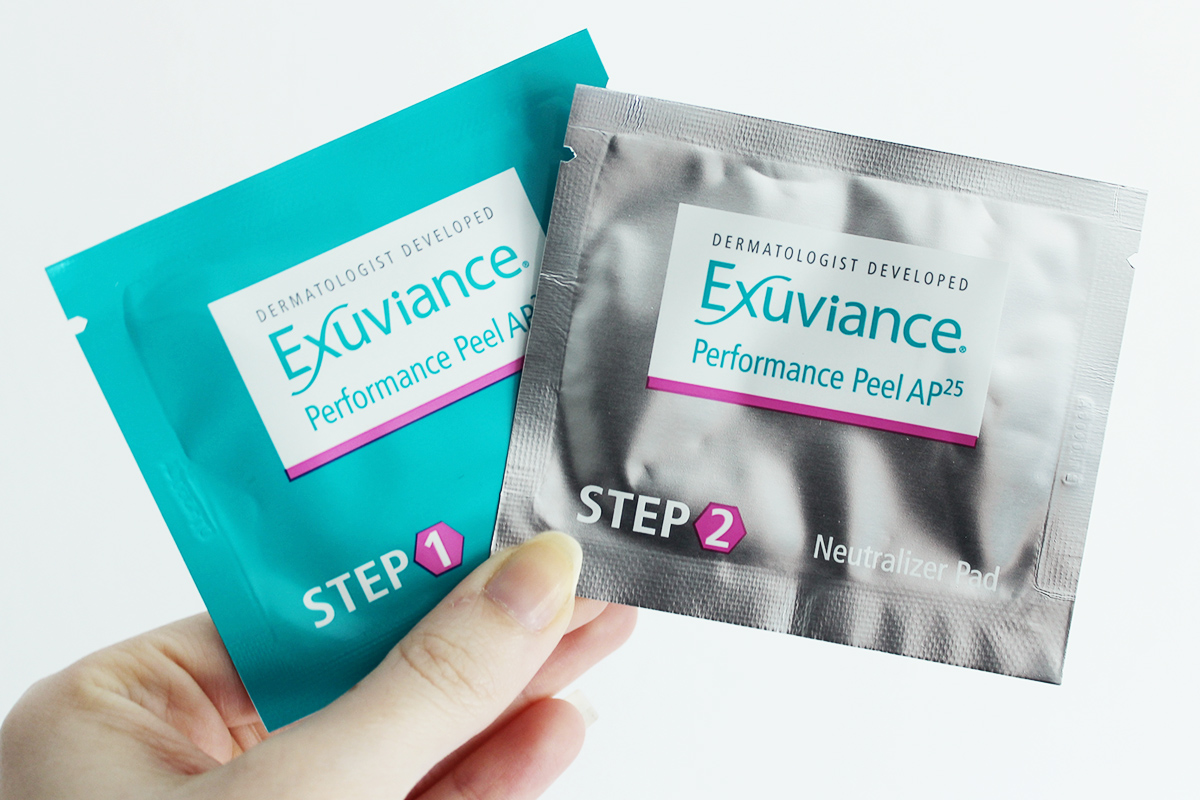 After waiting 10 minutes, I applied the Step 2 Neutralizer Pad to my face and anywhere else I had used the Activator Pad. While there was a slight tingle, I really didn't feel any discomfort or irritation at all and definitely no burning sensation. If you do feel any kind of burn though, don't hesitate to use the pad before the 10 minutes are up. Afterwards, I rinsed the areas with water and dried my face, following up with a moisturizer or night cream with serum. 
I immediately noticed a difference after my first use.
My skin felt tighter, smoother, clearer and brighter. What few small lines I had were gone! Even my pores looked a little better! I was shocked, I hadn't expected to see such results after just the first use! With each use after that, I continue to see results. I'm excited to see how my skin looks at the end of 6 weeks!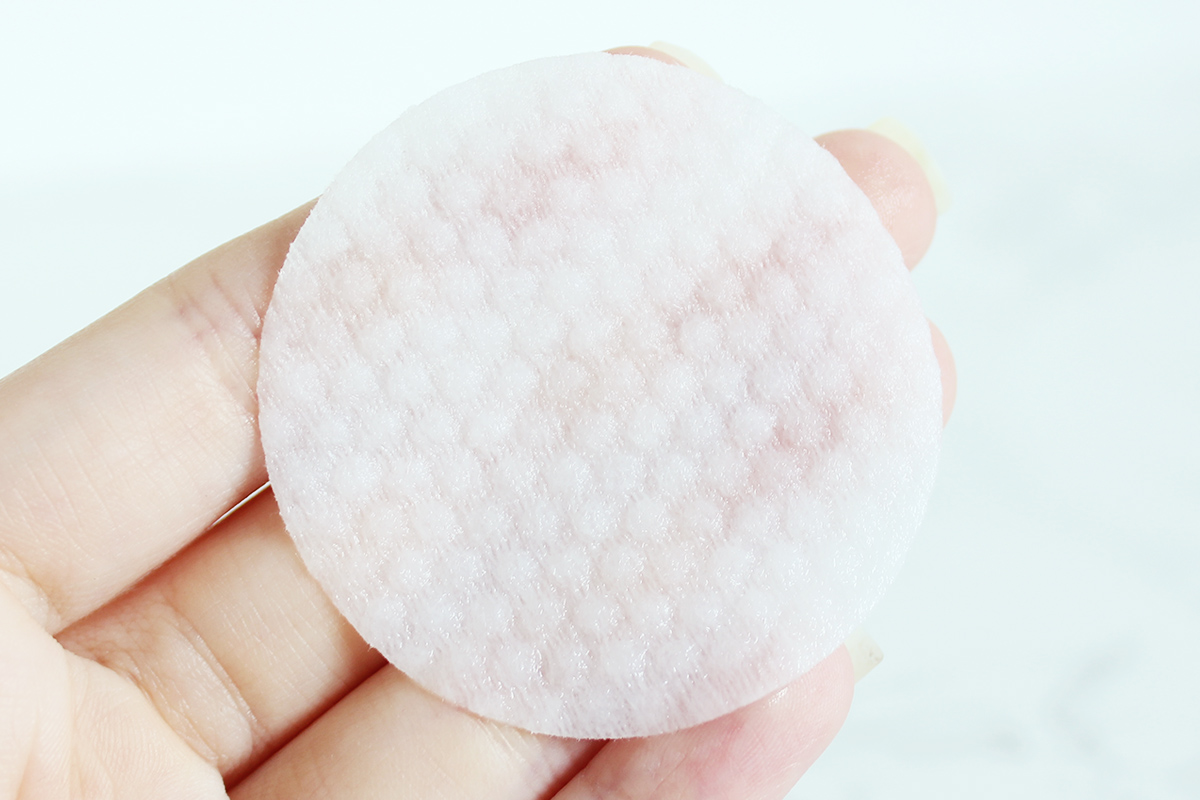 Summary
I really enjoyed using the Exuviance Performance Peel AP25. It's super easy to use and does what it claims. At $77 a box, it's more of a splurge item but it's less than the cost of most facials while giving you many of the same benefits. I'm really so happy with how my skin looks after each use, it feels like I just came back from the spa! These are now part of my weekly skincare routine and I would definitely recommend them to anyone else looking for a excellent exfoliating peel pad!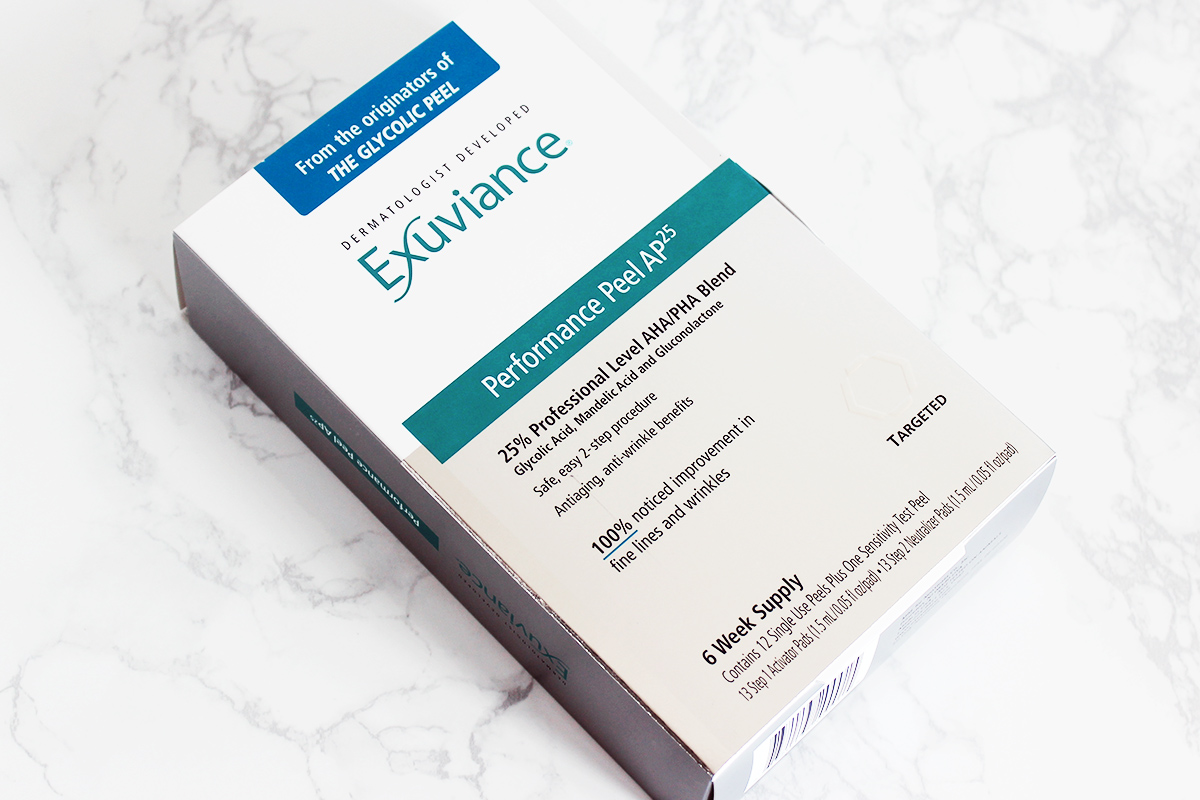 Shop the Post
What has your experience with exfoliating peel pads been?