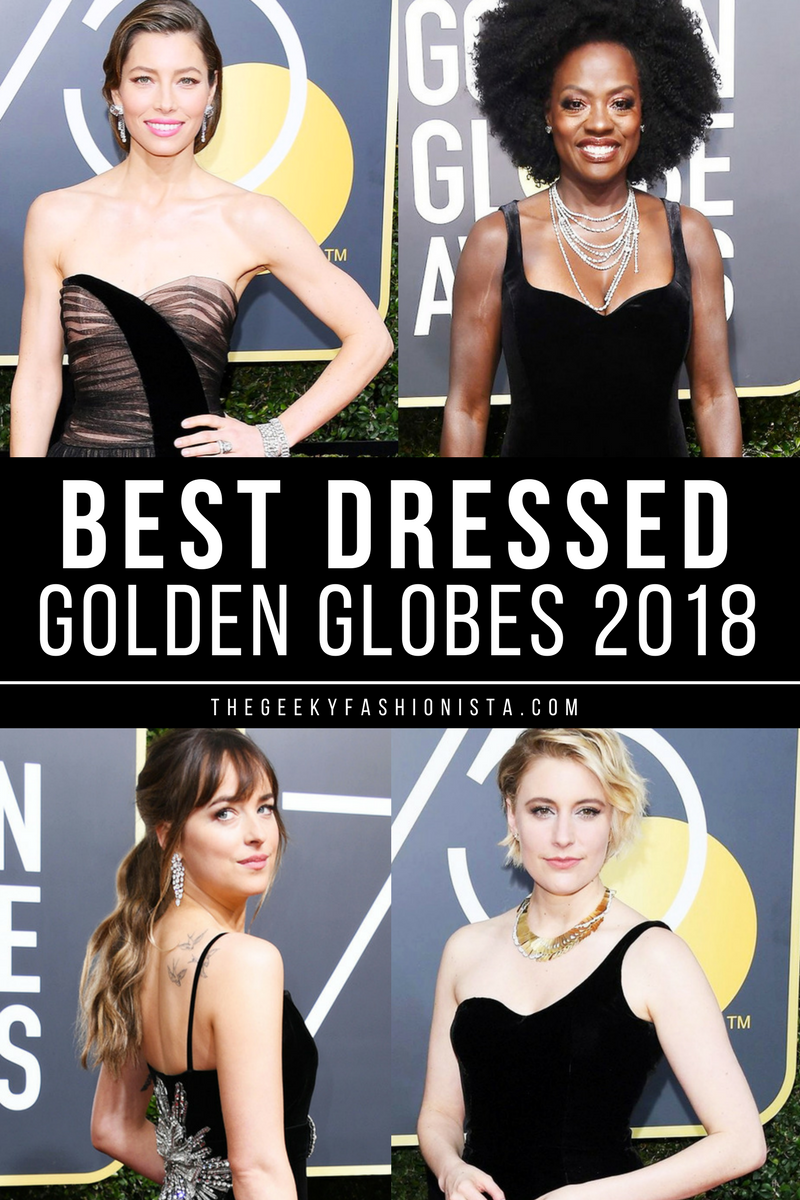 I almost didn't do this annual post simply in wake of the reason for the 2018 Golden Globes blackout. Picking my favorite looks from a night that was so much more than just an awards show seemed a little trivial. For those of you who don't know, this past Sunday, stars were encouraged to wear black to stand in solidarity against sexual harassment and as part of the newly announced Time's Up movement, dedicated to preventing sexual assault in the workplace. It was so incredible to see so many strong women stand together in the fight to end this injustice that has plagued Hollywood for far too long.
Still, I wanted to do this post because it gave me the chance first off, to share that information about this amazing initiative on my blog (I'm not sure where else I'd get to do that). Second, because one might think that limiting the night's colors to just black might inhibit the fashion of the night — but actually I loved seeing the wide variety of silhouettes, the creative styling, and the stunning accessories.
Some people went the high fashion route, others kept it simple. As I state in all my Best Dressed posts, I am no fashion expert and many might say my tastes are boring — but that's fine, I like what I like. Instead of my usual Top 10, I decided to do a Top 20 so I could feature more of these kick butt women.
Keep reading to see my top 2018 Golden Globes Best Dressed picks!
2018 Golden Globes Best Dressed
(FYI none of these are in any order except for the first two.)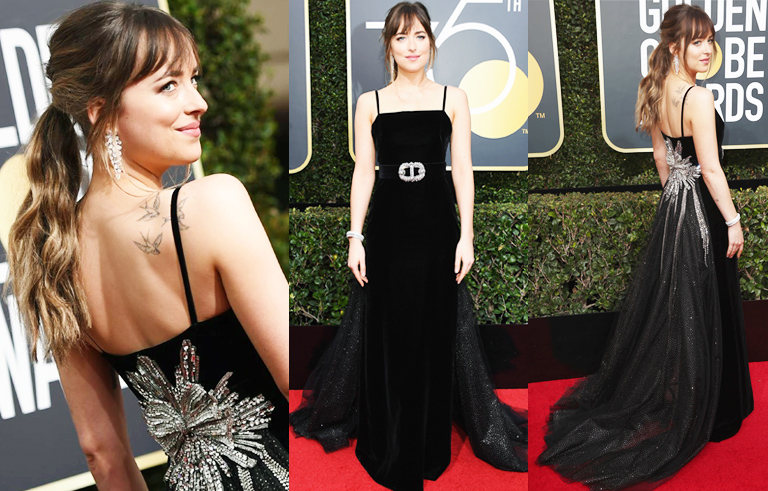 1. Dakota Johnson – Gucci
Hands down, my favorite look of the night! Love the gown with the gorgeous back detailing and train. Love the hair and accessories. Love it all. Just gorgeous.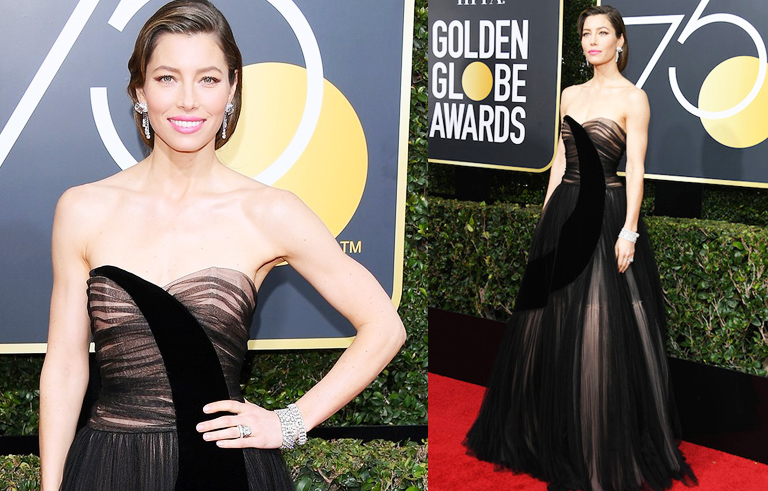 2. Jessica Biel – Dior Haute Couture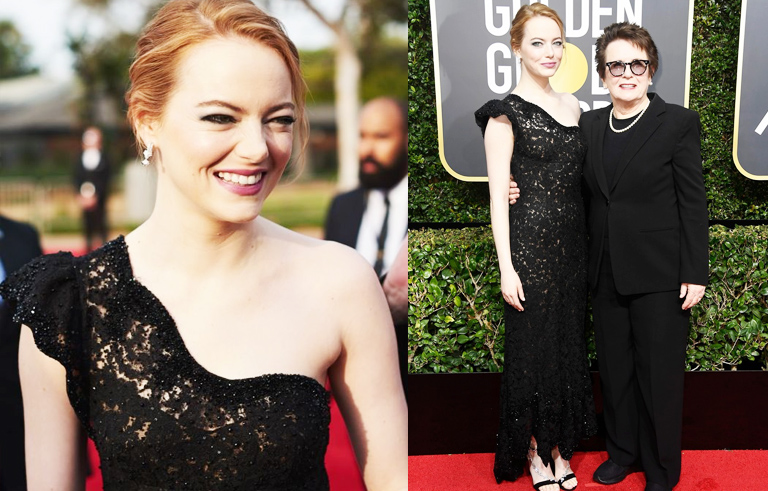 3. Emma Stone – Louis Vuitton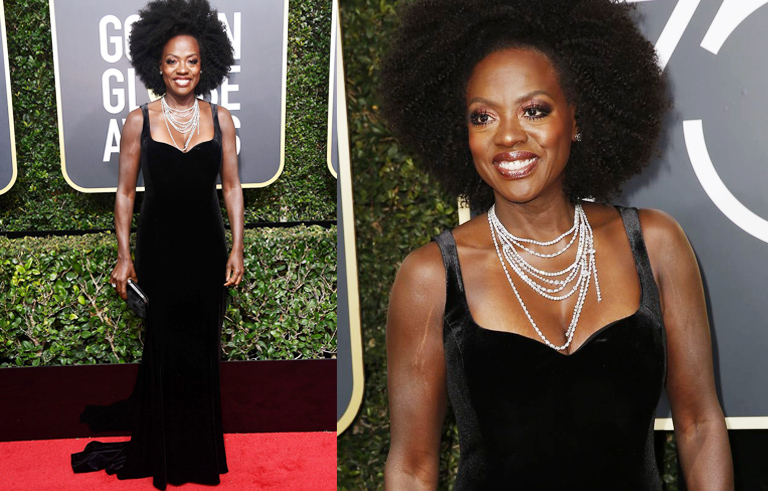 4. Viola Davis – Brandon Maxwell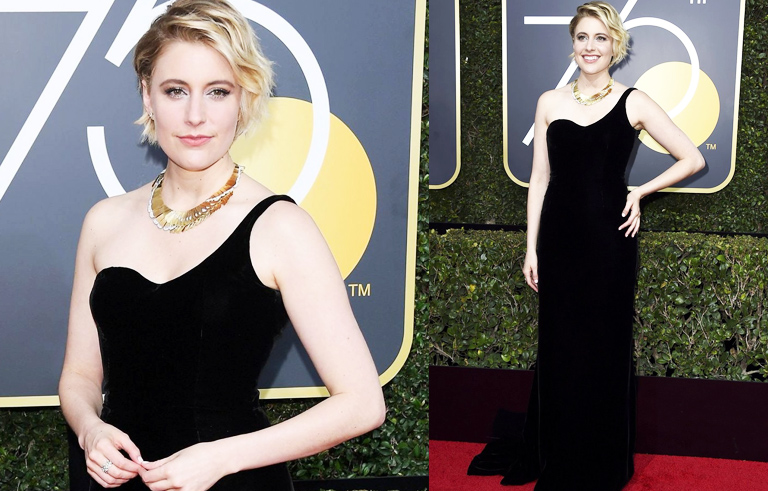 5. Greta Gerwig – Oscar de la Renta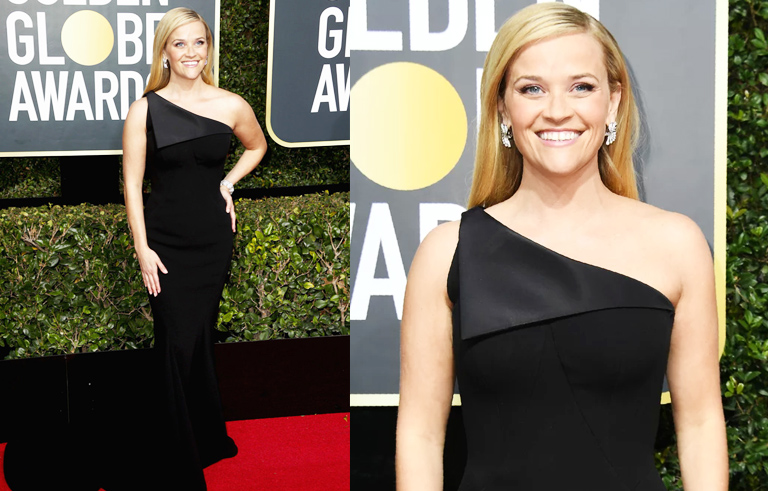 6. Reese Witherspoon – Zac Posen
7. Ava DuVernay – Armani Prive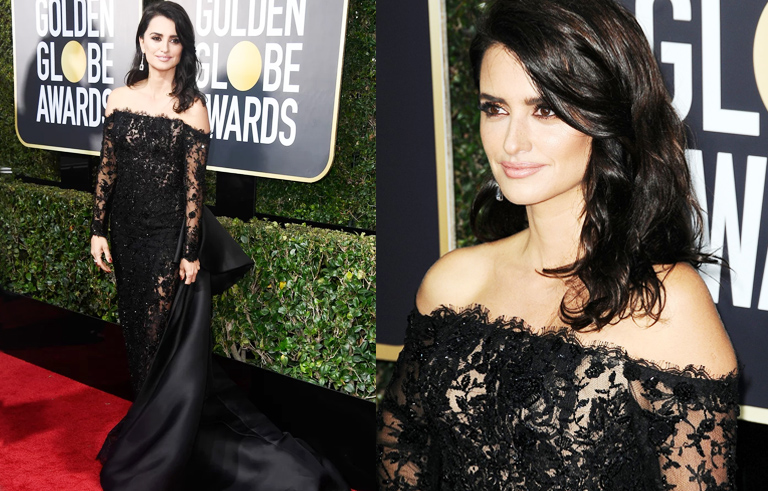 8. Penelope Cruz – Ralph & Russo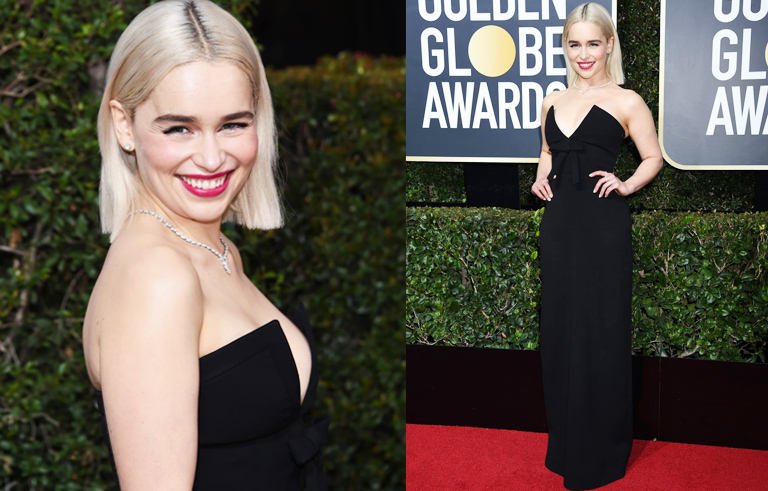 9. Emilia Clarke – Miu Miu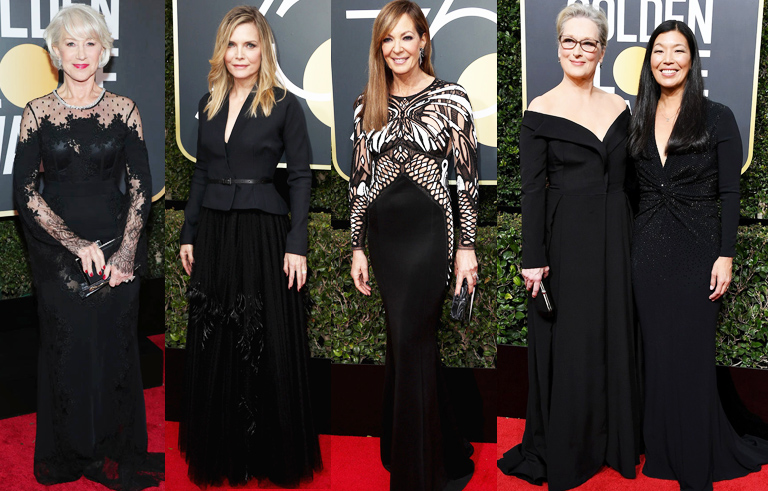 Give it up to these stunning 50+ ladies that show they can still work the red carpet (and look incredible) just as well as any young starlet.
10. Helen Mirren – Zuhair Murad
11. Michelle Pfeiffer – Dior Haute Couture
12. Allison Janey – Mario Dice
13. Meryl Streep – Vera Wang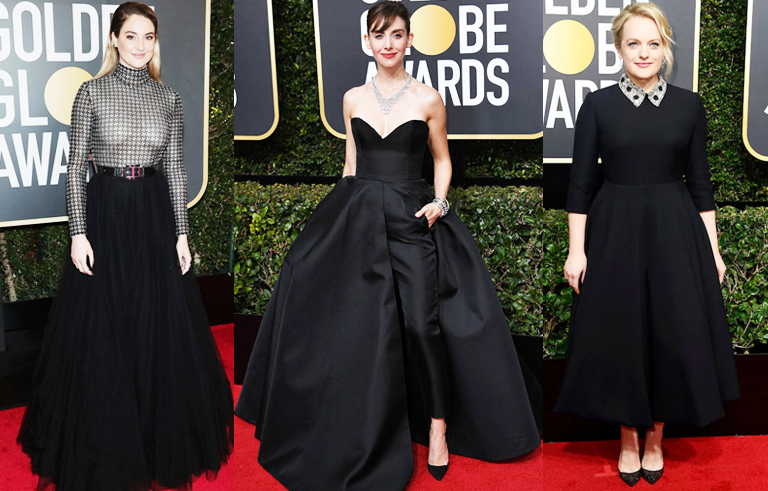 Loved all the pretty full skirts…
14. Shailene Woodley – Ralph Lauren
15. Allison Brie – Vassilis Zoulias
16. Elisabeth Moss – Dior Haute Couture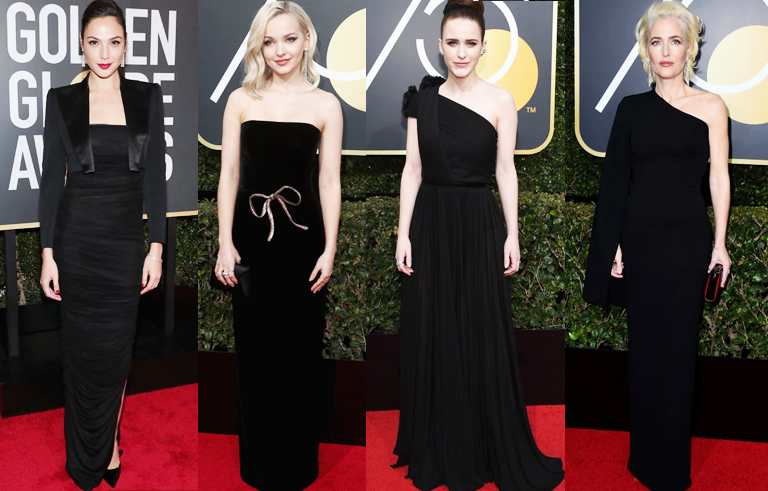 …as well as the sleek column gowns.
17. Gal Gadot – Tom Ford
18. Cameron Dove – Monique Lhullier
19. Rachel Brosnahan – Vionett
20. Gillian Anderson (could not find the designer anywhere)
Be sure to check out my red carpet posts from previous years!
What was your favorite Blackout look?