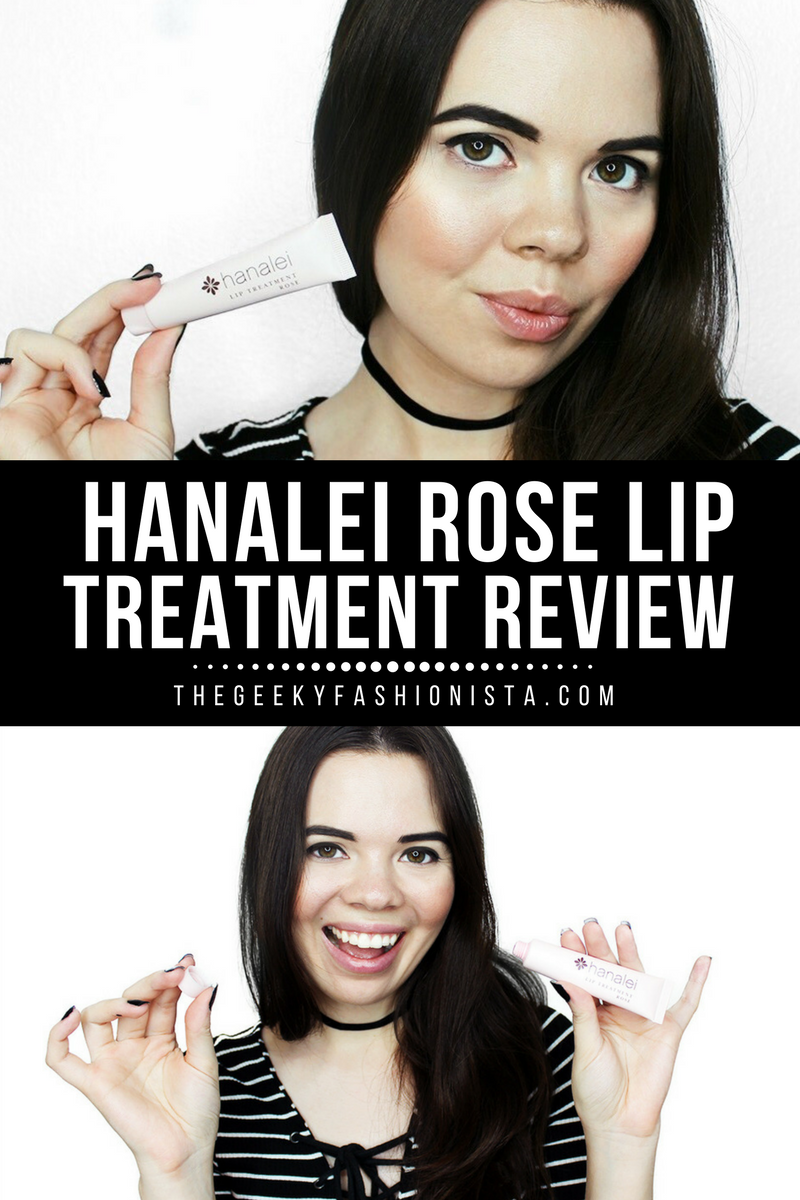 Happy Friday, everyone! Today I have a quick review of a new lip product I started using recently, the Rose Lip Treatment from the Hanalei Company! Read on for my thoughts!
Hanalei Lip Treatment
With the arrival of fall and cooler weather, my lips have been getting super dry and chapped. Since using the Hanalei Lip Treatment, however, my lips have been feeling softer than ever! This is probably due to the fact that it's made of pure Hawaiian kukui nut oil –  which contains vital fatty acids and vitamins A, C, and E known to not only moisturize but rejuvenate lips by healing and repairing dryness.
Other ingredients include agave and grape seed oil and shea butter – all good stuff there to soothe, protect, and hydrate those lips without leaving any sticky residue – just a pretty rose tint!
I also love that all their products are cruelty free, pthalate free, SLS free, and paraben free! It smells great too, always a plus in my book!

How I Wear It
I apply it evenly on my lips with my finger. You could wear it over a lipstick if they're in need of some extra moisture. My favorite way to wear it, is on its own though since I love the natural looking rose tint! **There is also the original, clear version available.**
At night before bedtime, I use my Lush Bubblegum Lip Scrub then apply the Hanalei Lip Treatment afterwards. You won't be able to get over how soft your lips feel!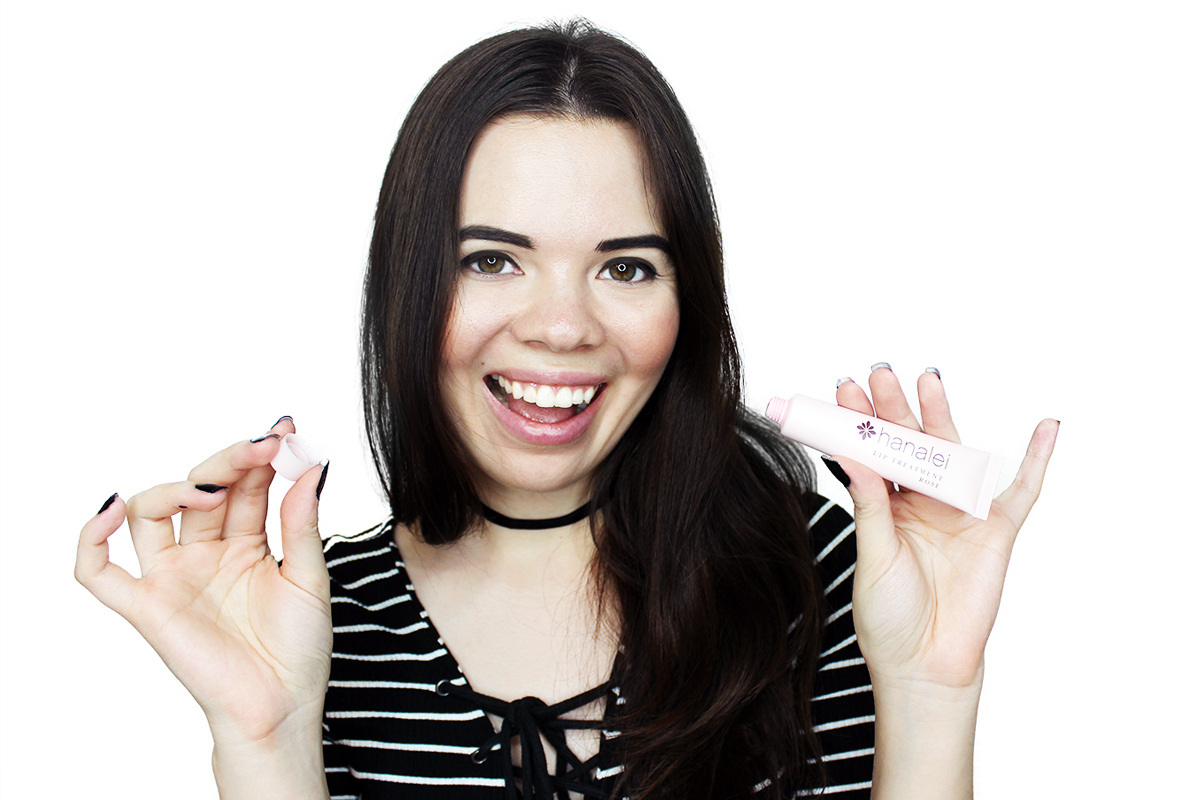 Try It Yourself!
Ready to say goodbye to dry, chapped lips and give the lip treatment at try yourself? If you are – sweet! You won't regret it! Also, here's a little discount code to save you some money! For 30% off your purchase on the Hanalei website, use the code HEARTLIP.
How do you take care of your lips in cooler weather?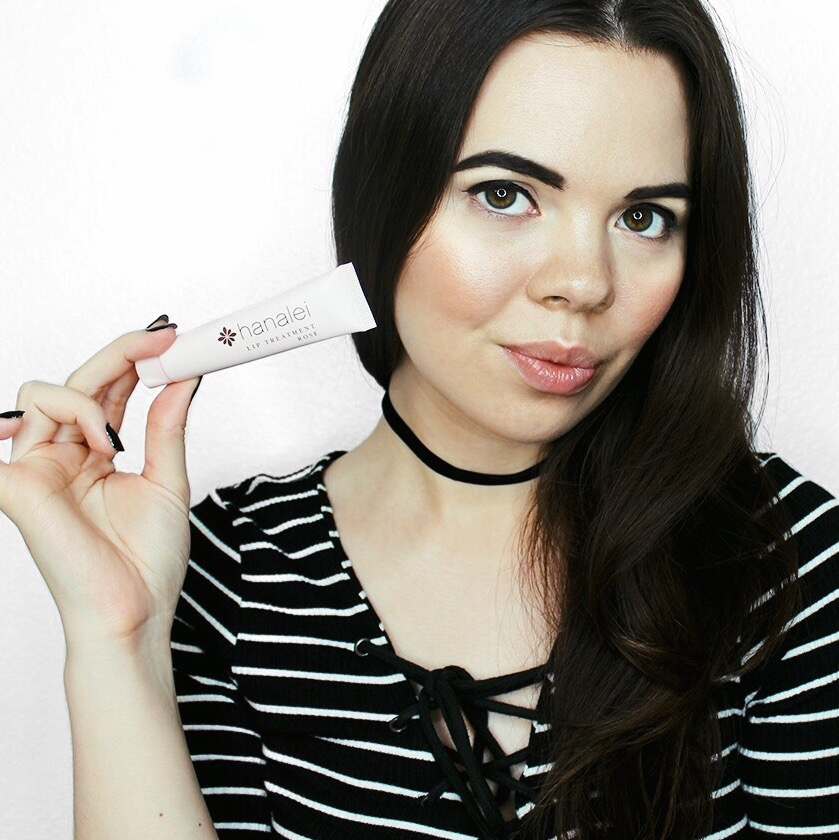 Disclaimer: This product was sent to me complimentary for review. Opinions are 100% honest and my own.