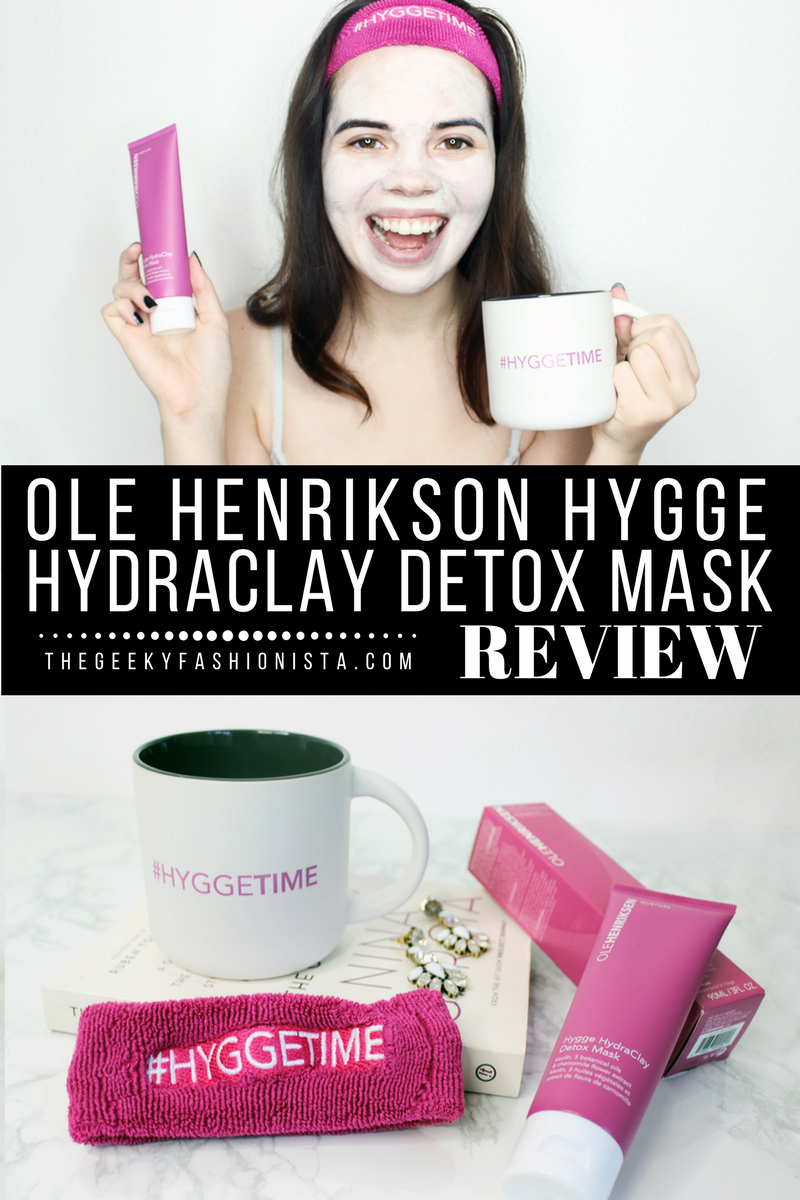 Today I am reviewing the Ole Henriksen Hygge HydraClay Detox Mask sent courtesy of Influenster! I'm a huge fan of face masks and Ole Henriksen products and this did not disappoint! Keep reading for my full honest review!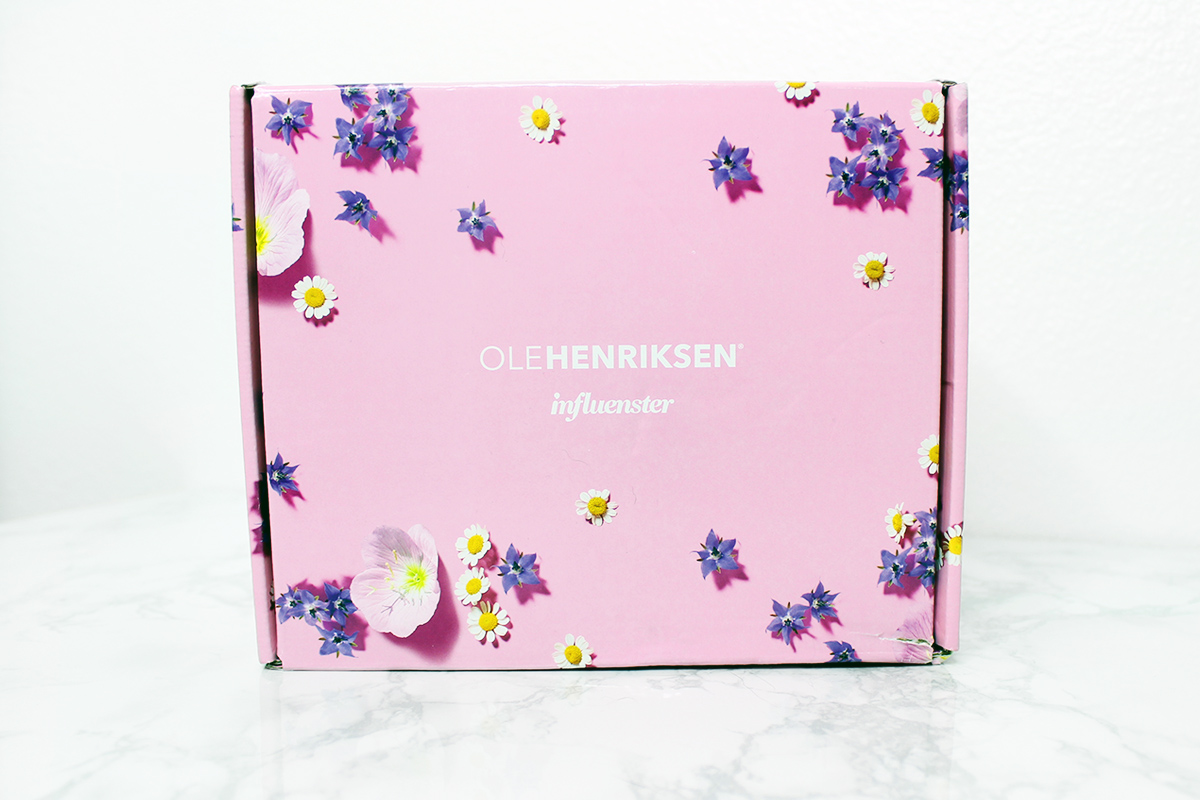 One thing I really love about Ole Henriksen is their bright and colorful packaging! It's always fun and eye-catching but still manages to look sleek. I loved the pretty purple with flowers box they sent me! It (and the info card) got a little banged up in the mail, unfortunately but, luckily, the products themselves inside were unharmed.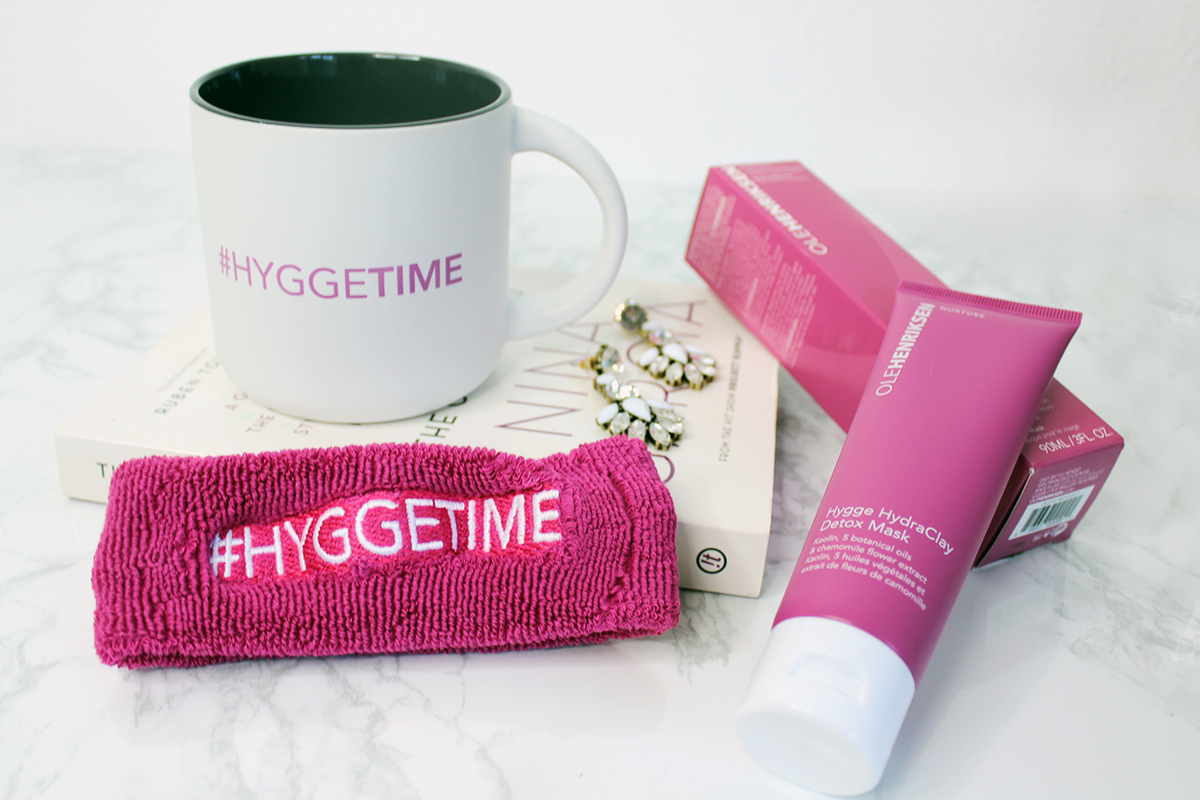 Inside the box were the info card and three items: the mask itself, a headband, and mug. The latter two had "#HYGGETIME" on them. I was super confused when I first read this as I didn't know what that meant, but this "Hygge" word was everywhere!
Thank goodness for info cards! I quickly learned that the Ole Henriksen Hygge HydraClay Detox Mask is inspired by hygge (which I also learned is pronounced "hoo-ga"), the Danish word "for the coziness and comfort that comes from life's simple pleasures." Ooh, I like that! It's always fun to learn something new!
So basically, this was the perfect pampering kit for a cozy night in!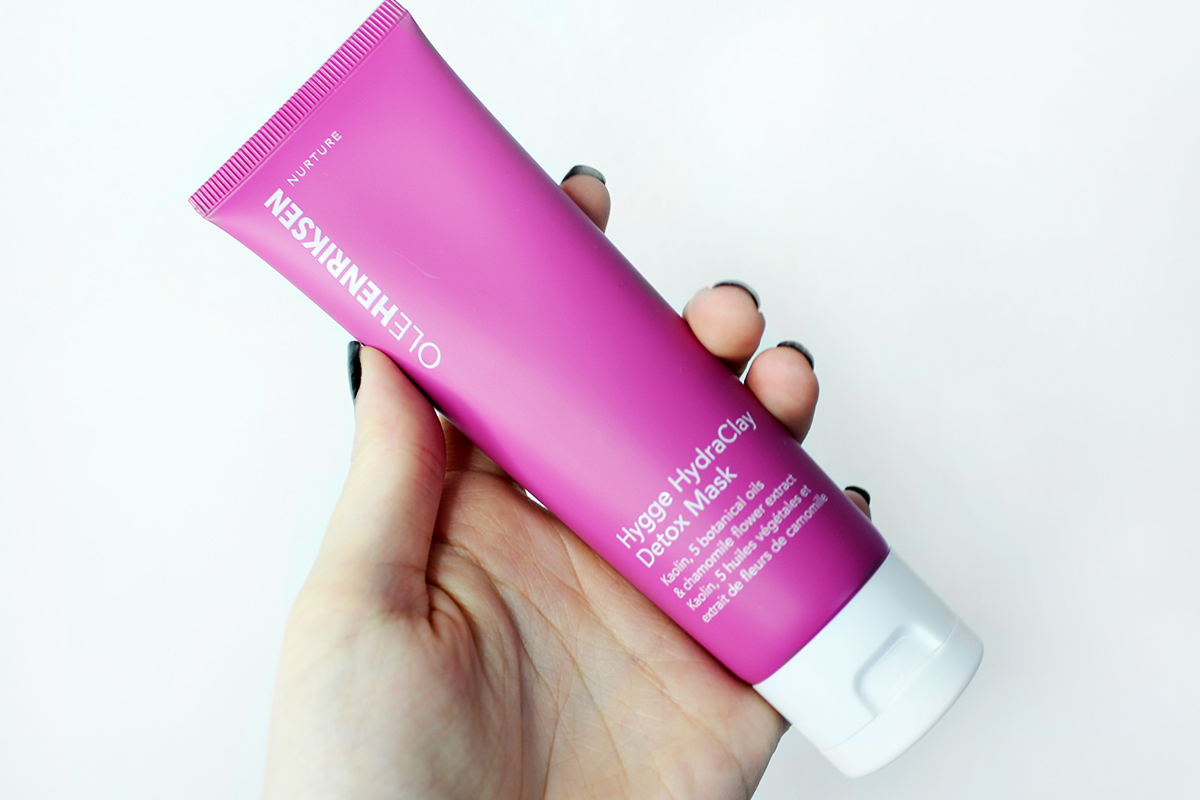 The mask is said to be a fusion of kaolin clay, 5 botanical oils, and chamomile flower extract that will purify your skin while replenishing moisture. It's supposed to soothe and reduce visible redness. Oh and it comes in this oh-so-sleek looking purple tube.
Alright, I'm in – it's Hygge Time!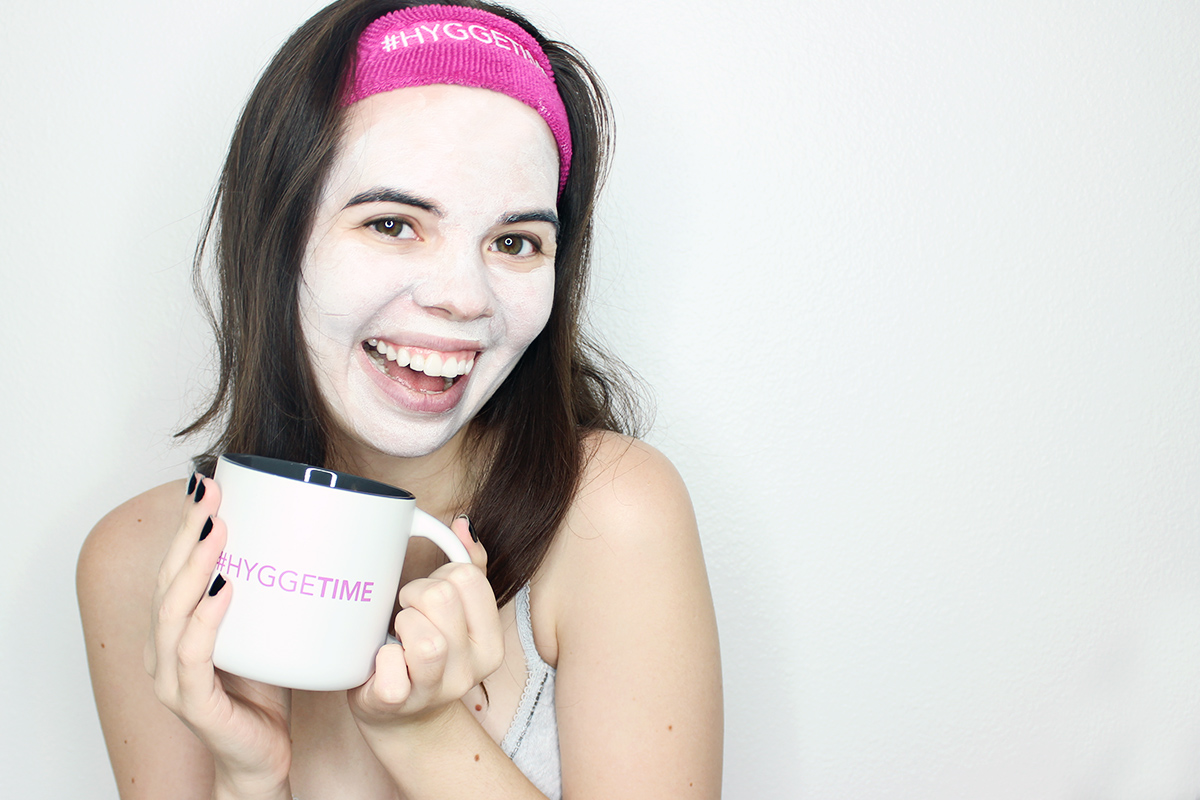 I made myself some tea in my nice new #HYGGETIME mug, put on the Hamilton soundtrack, and prepped my skin for some much needed pampering!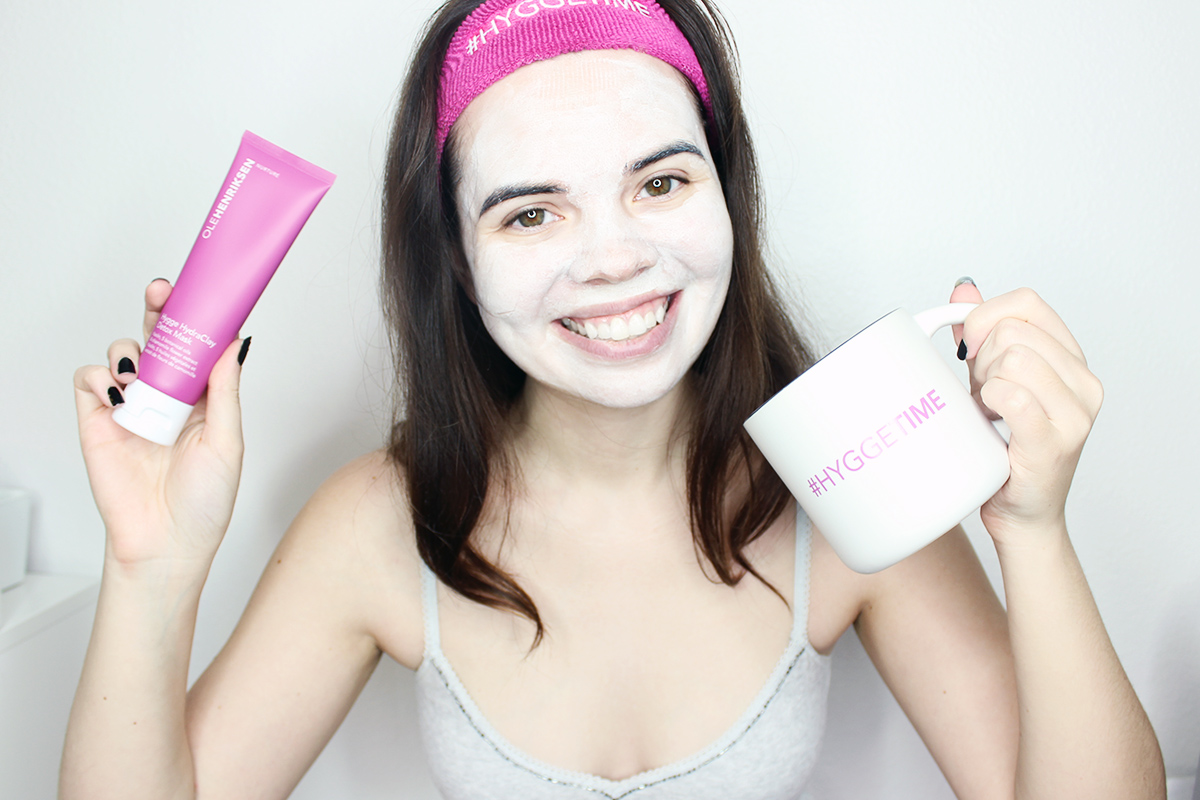 The headband was perfect for keeping my hair off my face while I applied the mask on my clean skin. The product came out easily and was thick but still very easy to apply. I immediately noticed the nice floral scent. I know a lot of people don't like scents in their skincare products but this smelled SO good! It was light and not too overpowering or distracting at all. It actually really added to my enjoyment of applying the mask!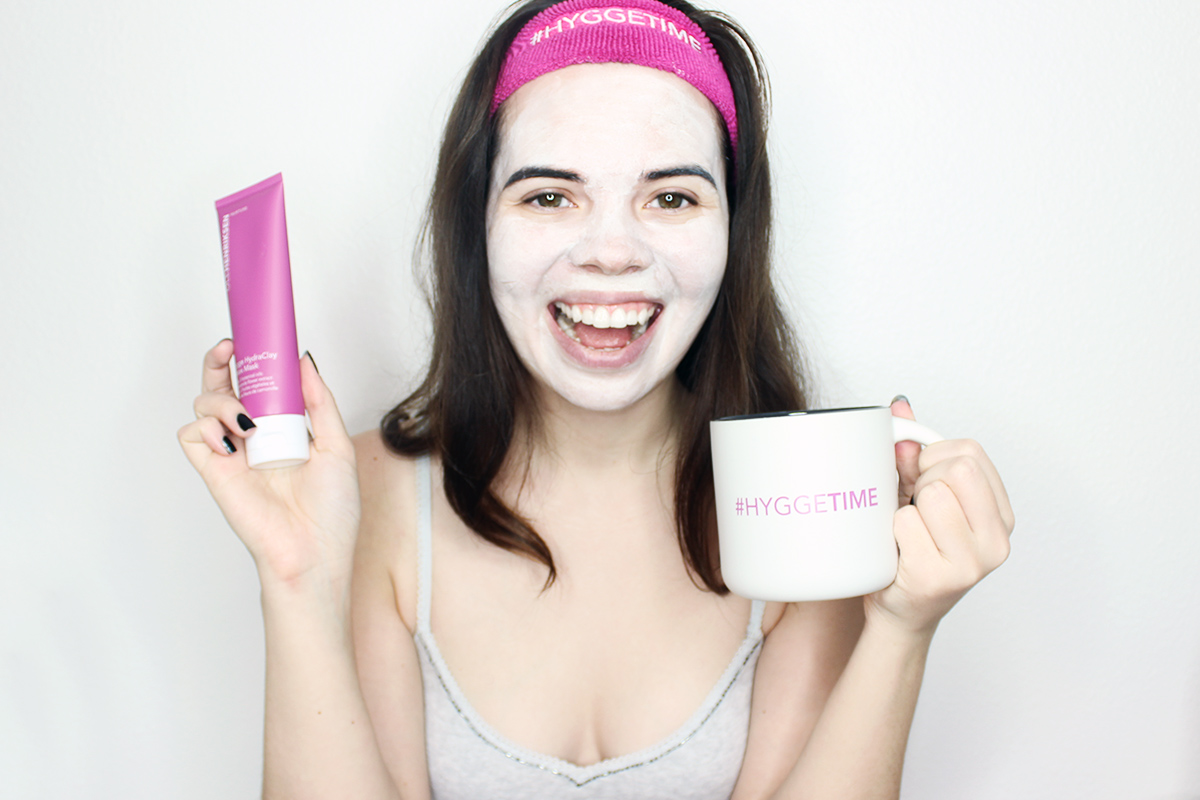 The mask never fully dried hard, giving your skin that tight, almost cracky feeling – which I liked, it felt very soothing on my skin. There was just a slight tingle as I was applying it. After 10 minutes, I washed it off very easily with warm water. With clay masks, I often have a hard time getting it out of my brows or around my hairline but that was not the case at all here. The mask left my skin feeling and looking amazing! Absolutely no redness or so far no breakouts!
My skin felt refreshed, SUPER soft, and moisturized!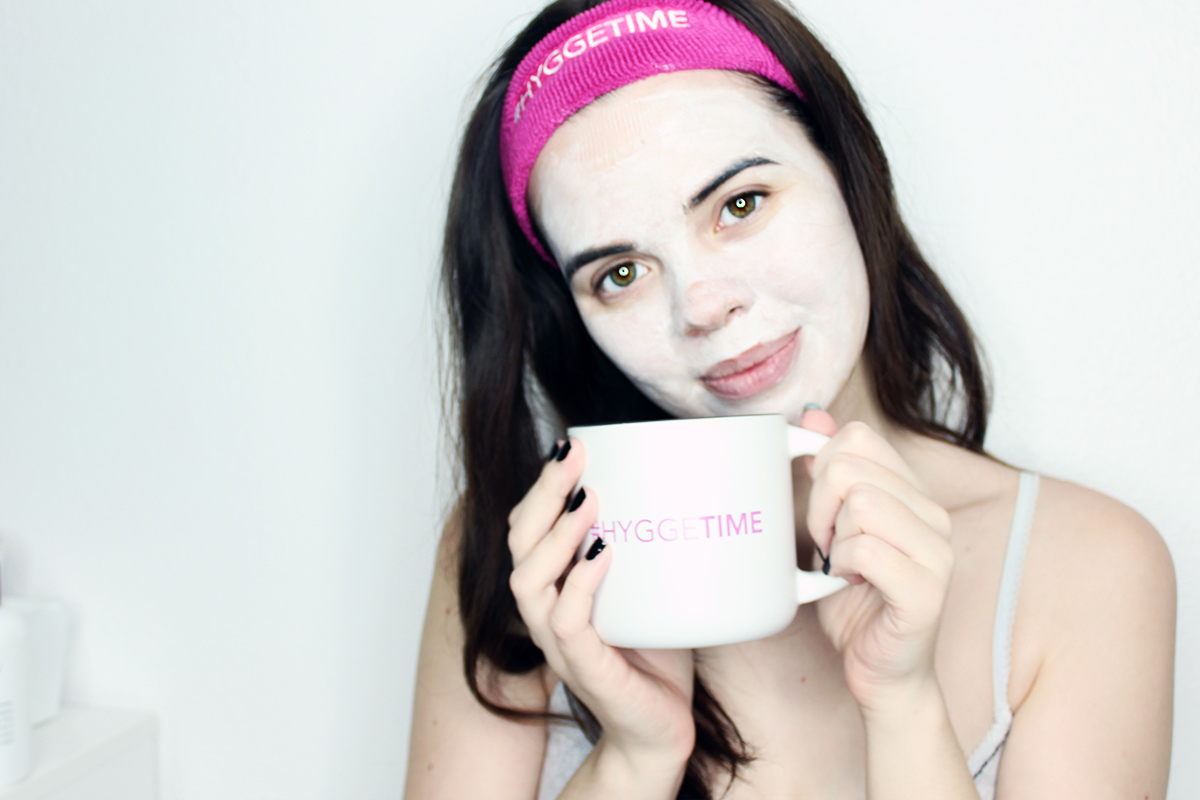 Seeing how gentle it is, I believe the Ole Henriksen Hygge HydraClay Detox Mask would be perfect for all skin types and especially those with sensitive skin who might usually be afraid to try a clay mask.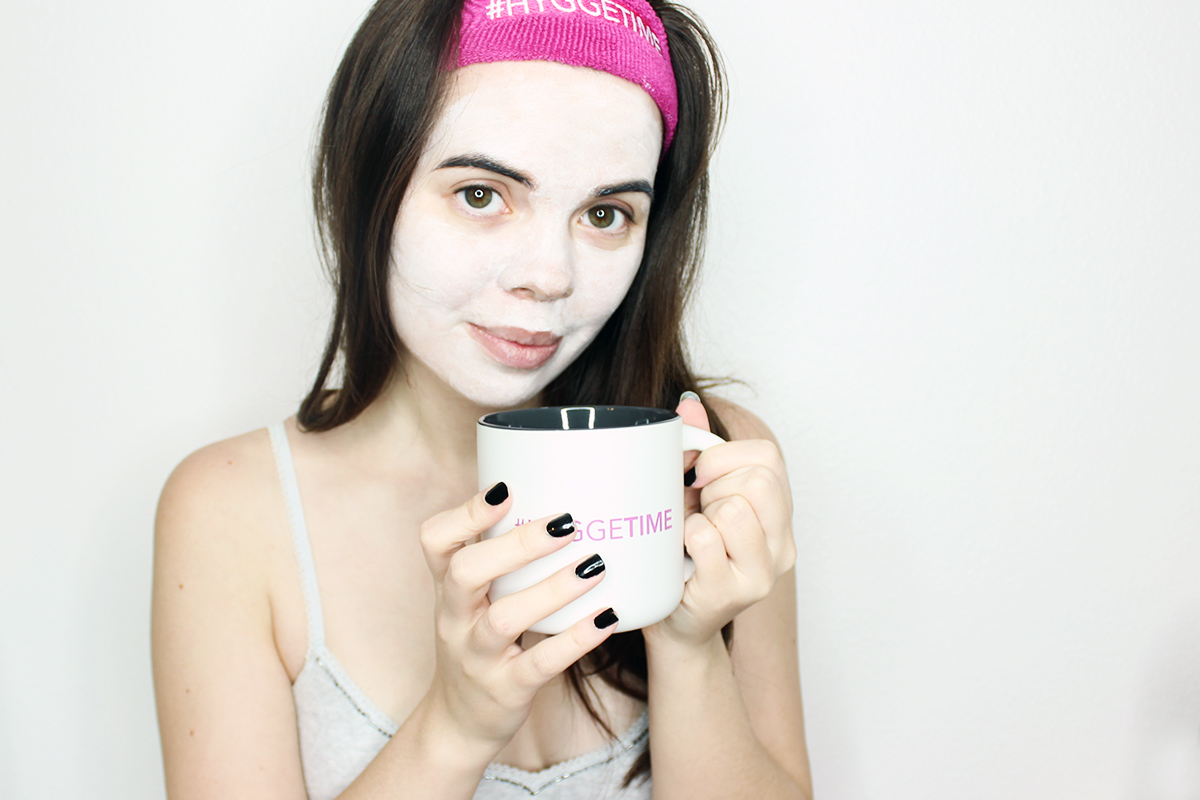 This was such a nice way to detox and pamper myself! I'm looking forward to adding this to my weekly skincare routine!
Shop the Post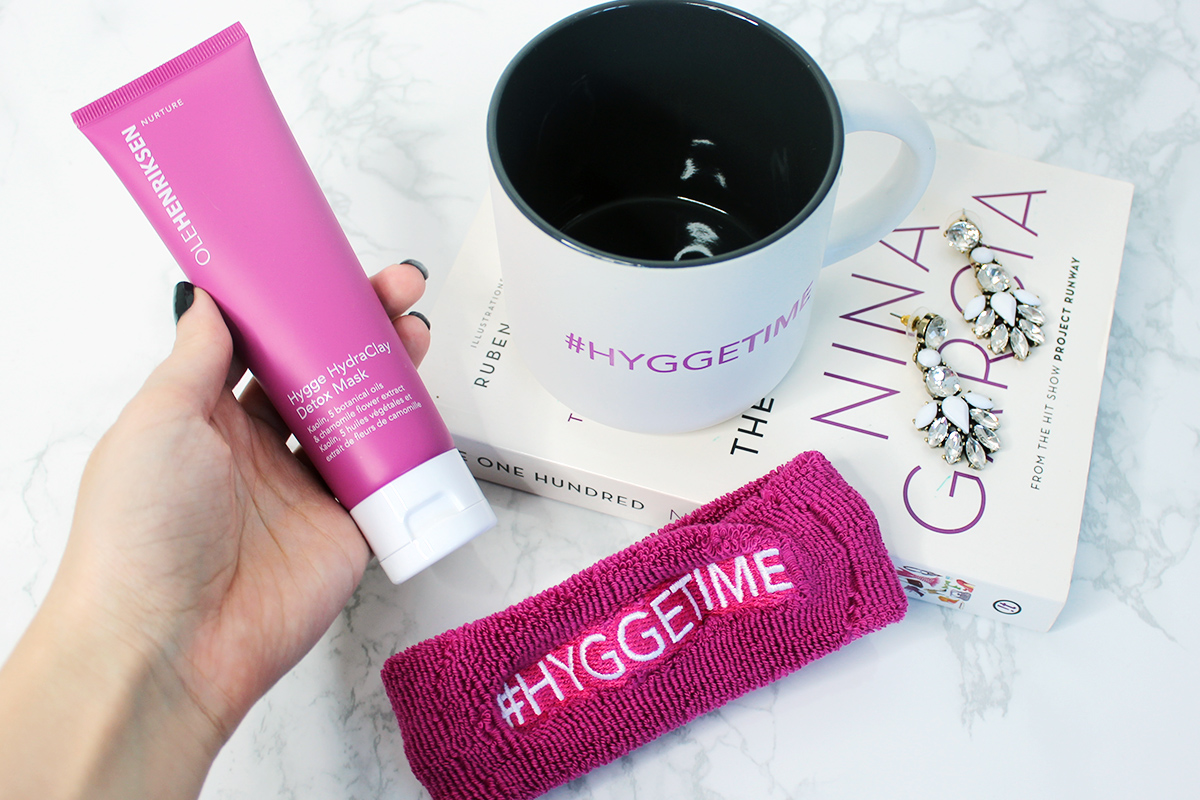 Disclaimer: This post contains affiliates links – if you click on or purchase something from these links, I may earn a small commission at no additional charge to you. Thank you for your support!
When was the last time you pampered yourself with a face mask?