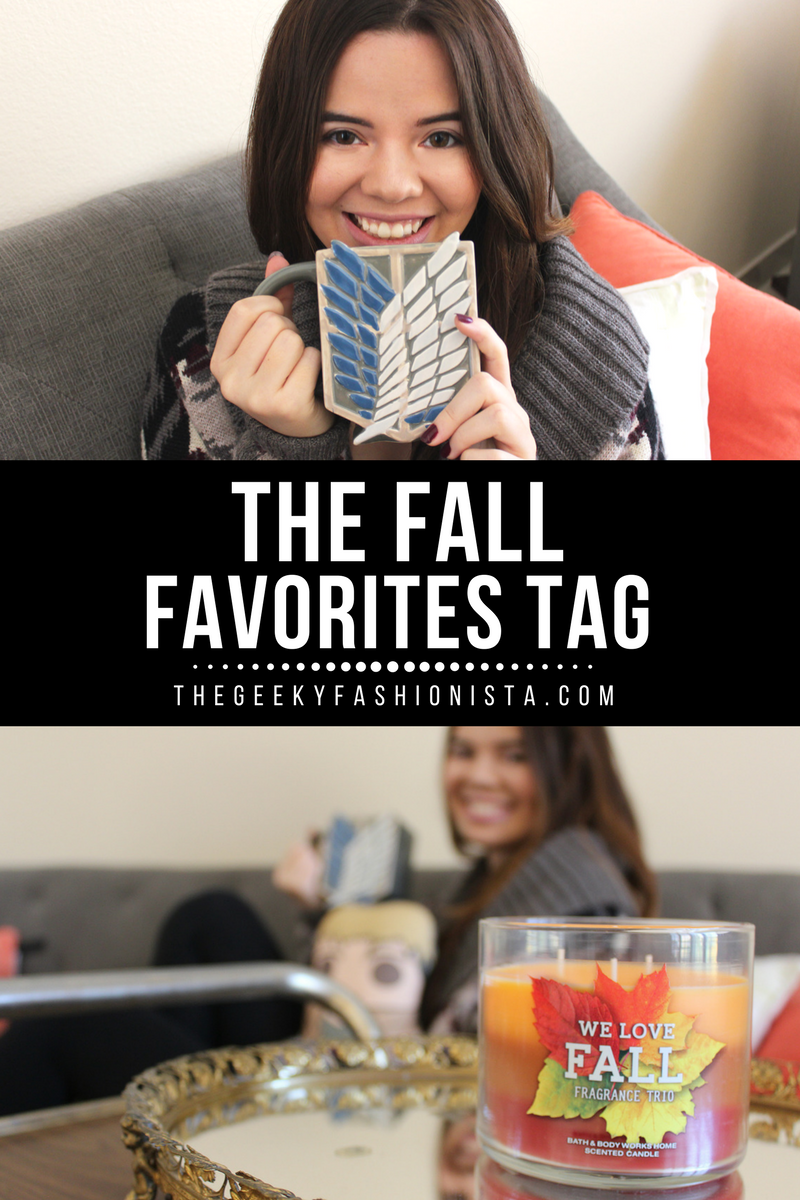 Disclaimer: This post contains affiliates links – if you click on or purchase something from these links, I may earn a small commission at no additional charge to you. Thank you for your support!
Today I am going to be doing the Fall Favorites Tag! Tags are some of my favorite posts to read (and do)! I just love seeing other people's favorites and sharing mine. 
Five years ago (talk about a throwback!), I did a I Heart Fall tag on my Youtube channel. I modified it a bit for this post, taking out and adding in some questions. Some of my answers have stayed the same, some have changed.
TAG QUESTIONS
1 Favorite Fall Lip Product?
I'll wear dark lips year round but no time is better than the fall! My all time favorite and go to shade is MAC's Rebel. My favorite drugstore fall lipstick is Rimmel's Lasting Finish by Kate 107 (smells amazing too!). Not listed below with some of my other fall lip favorites, but LipSense has some great fall colors too – I love Berry, Cocoa, and Blackberry.
2 Favorite Fall Nail Polish?
I'm all about the monochrome look right now with my black and greys, but still love my dark fall shades – navy, green, purples, and especially my oxblood. Essie's Bahama Mama is my go to.
3
Favorite Fall Drink?
Hot apple cider, pumpkin spice fraps, Butterbeer from The Wizarding World of Harry Potter or the Starbucks secret menu.
4 Favorite Fall Candle?
Five years later and it's still the same! My favorite candle of all time still is Bath and Body Works' Leaves. Smells like nature, apples, cloves – if fall was a smell, this would be it!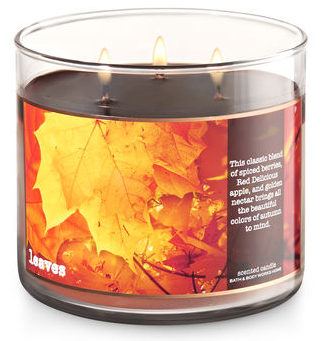 5 Favorite Fall Clothing?
Oversized sweaters, leggings, and OTK boots (I don't own a pair but I sure wish I did!).
6 Favorite Fall TV Show?
I chose from shows that are running this fall – Voltron: Legendary Defender, The Walking Dead, Supernatural, Scandal, Fresh Off the Boat, Brooklyn Nine-Nine, The Mindy Project, This Is Us.
7 Favorite Fall/Halloween Movie?
I honestly don't watch that many movies but The Harry Potter movies, The Nightmare Before Christmas, and Halloweentown are classics.
8 Favorite Halloween Candy?
Chocolate: Reese's, Almond Joy/Mounds, Twix, Hersey's. Non-Chocolate: Sour Patch Kids, Air Heads.
9 What are you dressing up as for Halloween?
I don't know if I'll have anything to dress up for this year. As a cosplayer, I have plenty of costumes at my disposal if that changes though. I always go the pop culture route choosing to be characters from movies/tv. Here are my Top 5 contenders this year: Wonder Woman, Princess Leia, Daenerys from Game of Thrones, Ariel, and Mikasa from Attack On Titan.
10 Favorite Thanksgiving Food?
My family's special "Grandma's Noodles," green bean casserole, baked mac and cheese, homemade cranberry sauce, and pie (pretty much any kind).
What are your fall favorites?