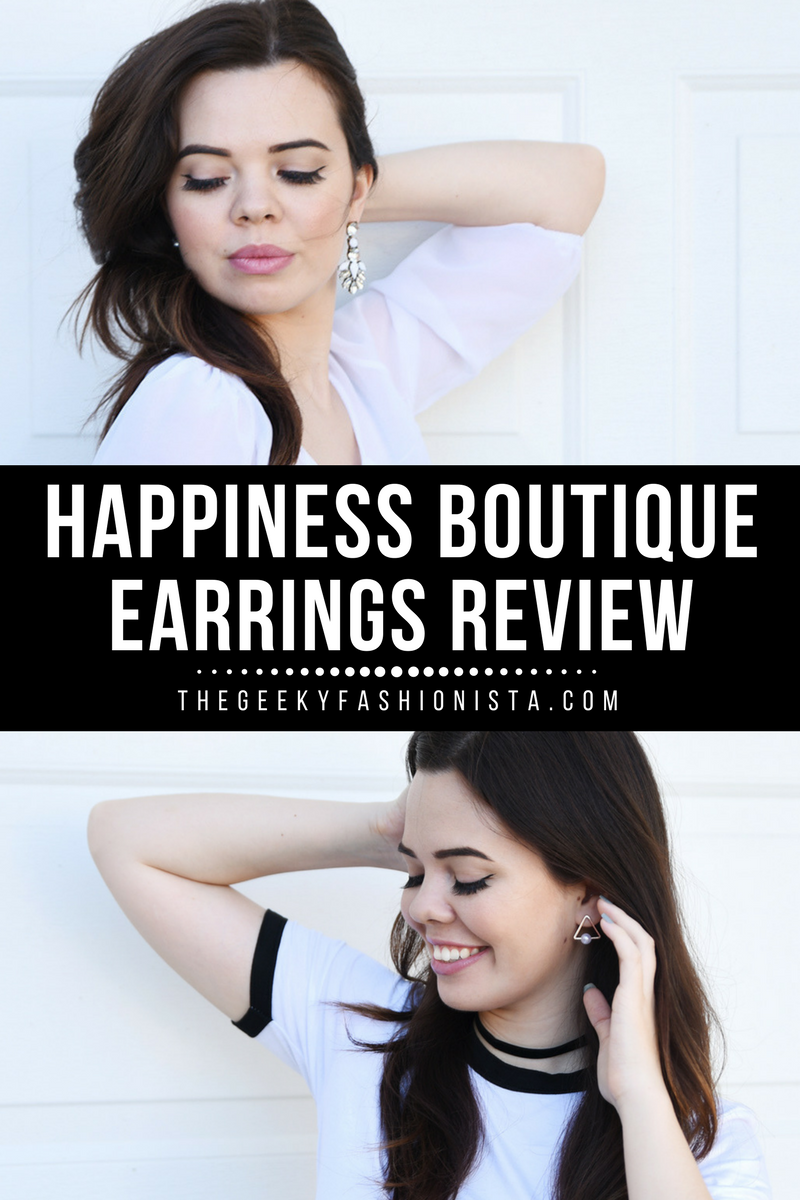 Today, I will be reviewing two lovely sets of earrings from Happiness Boutique, an online jewelry boutique based in Germany who describes their style as "timeless classic with a charming vintage touch." Keep reading for my thoughts and be sure to check out my little surprise at the end of the post!
Happiness Boutique
As I stated, Happiness Boutique is an online jewelry boutique based in Germany. Their website is super user friendly and easy to navigate. They have tons of beautiful and high quality pieces for you to browse through. I'm maybe just a tad bit embarrassed at how long I spent on their site scrolling and scrolling looking at everything and trying to decide what pieces I wanted. 
Before I show you the pieces I picked out, I have to give a shoutout to their incredible customer service! I worked with Sonja and she was absolutely wonderful! Very kind, understanding, and always super fast with her responses. I didn't come across any issues with my order but I know Sonja would have gone above and beyond to help me if I did. 

My Review
Since I can be a bit lazy with putting on earrings, I'm usually more of a necklace wearer. However, I'm trying to change that and intentionally wear earrings more. I've noticed I instantly feel more confident and put together when I throw on a pair which makes it totally worth the little extra effort to put them on! So despite the many tempting gorgeous necklaces on the site, I decided to try out two sets of earrings!
The earrings arrived in a cute white box with the Happiness Boutique logo on top. They were individually packaged with care in bubble wrap packets for extra protection. On top of them was a cute little card that looked like a mini polaroid that said "For Amanda!" in actual handwriting – I loved that personal touch!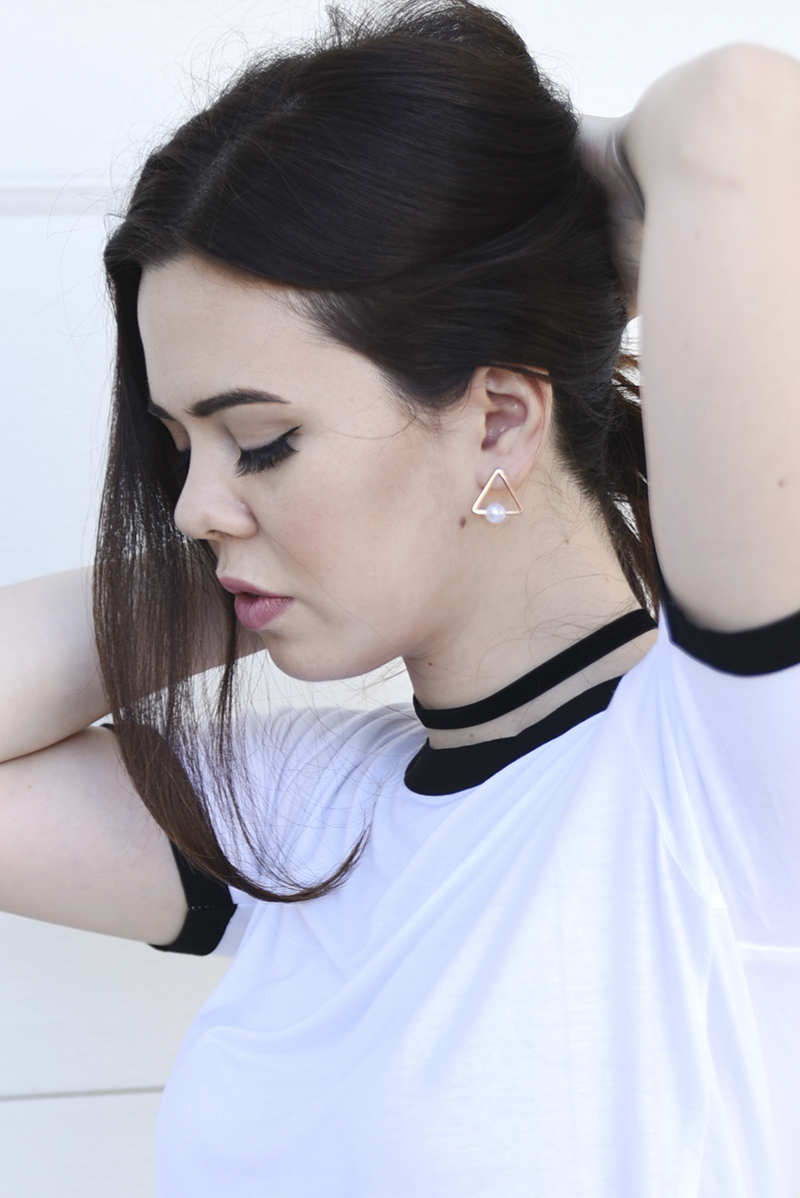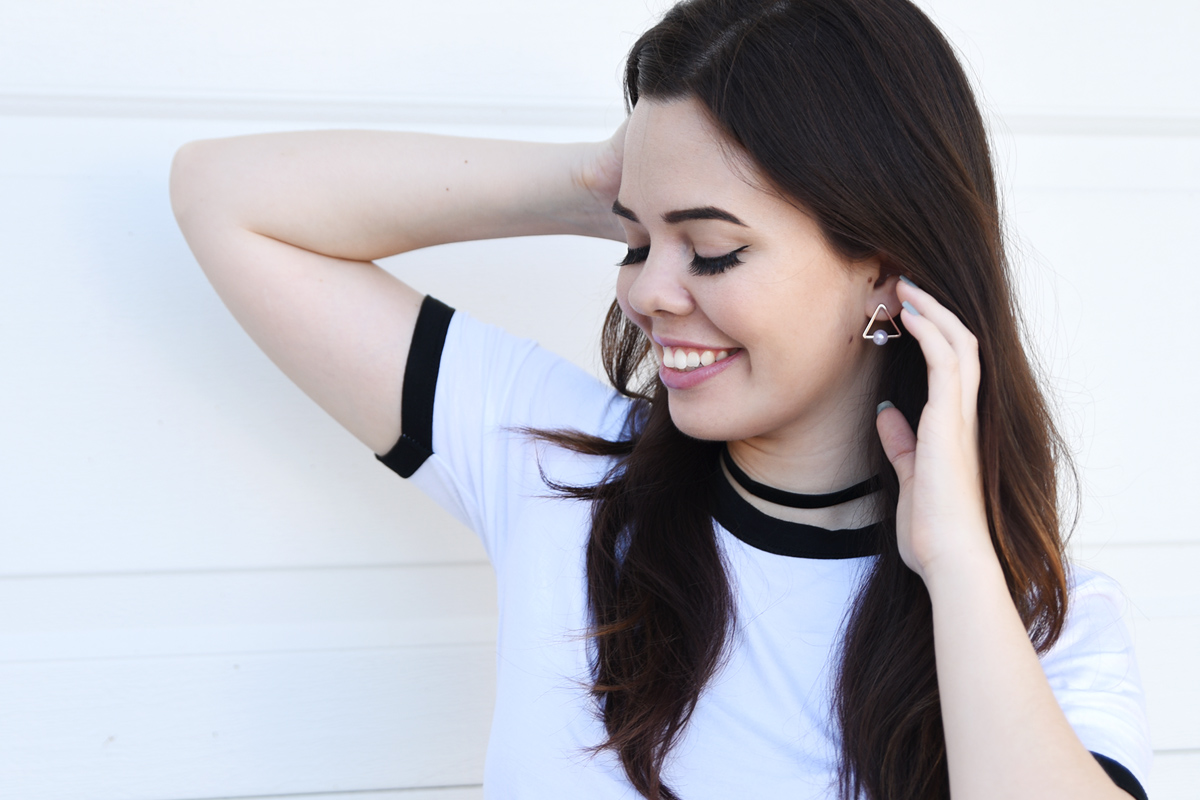 Keep It Simple!
The first pair I picked out were the Triangle Pearl Earrings in Rose Gold. I love how simple and chic, trendy but still polished they look. I also find them super versatile as I feel comfortable wearing them during the day with jeans and a tee or at work with a blazer and slacks or going out in a dress and heels.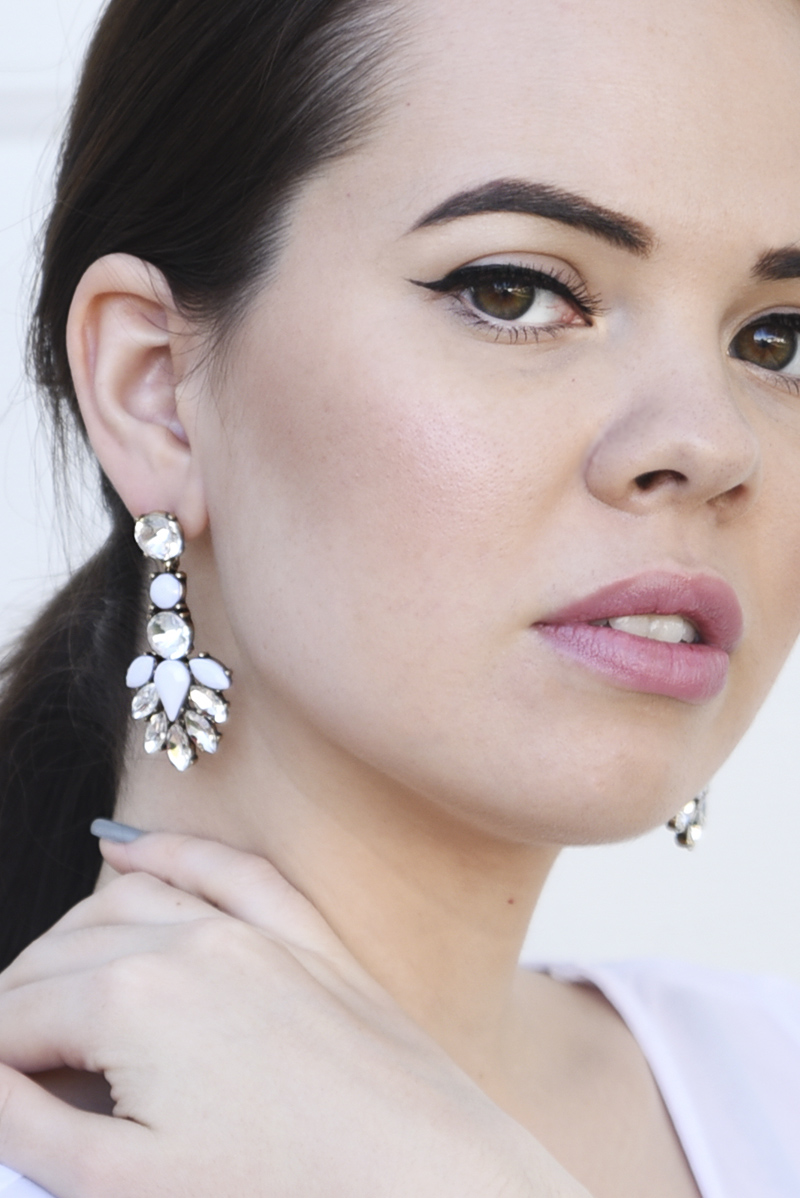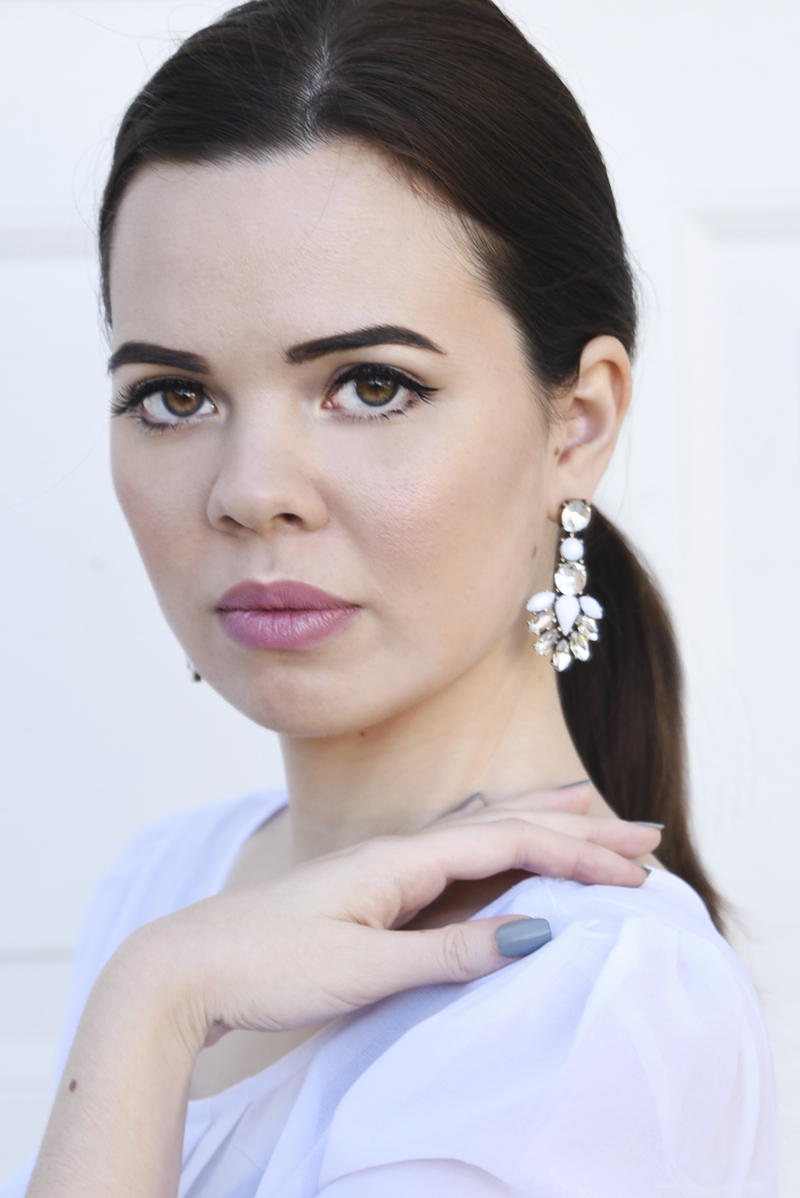 Make A Statement!
The second pair I chose were the Snow White Statement Earrings. Just wow – aren't they beautiful? They immediately catch your eye and elevate any outfit to the next level. I certainly feel like a princess wearing them!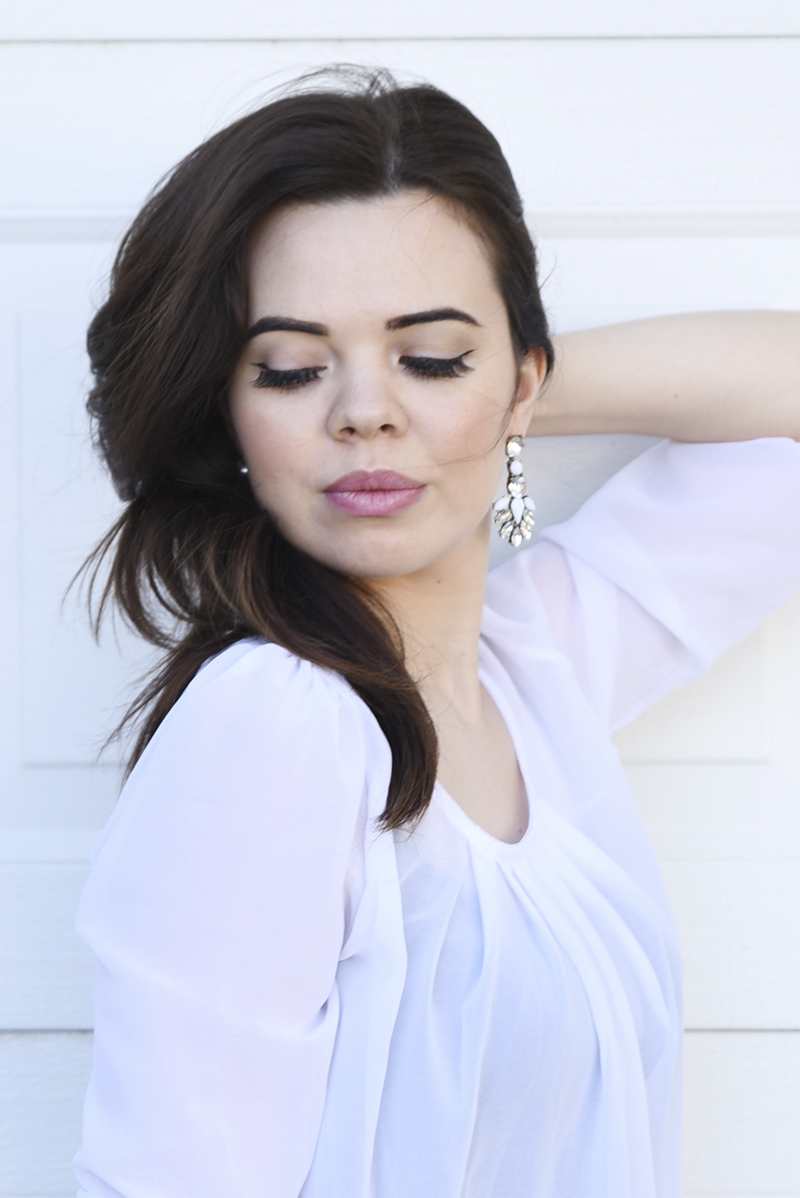 Just For You!
All in all, I have nothing but good things to say about Happiness Boutique. I mean, they do offer 100% satisfaction guaranteed – and I was definitely satisfied! If you'd like to treat yourself (or someone else) to a little happiness as well, I have a discount code just for you! Use my code "thegeekyfashionista" at checkout to receive a 10% discount on orders over 19 euros (about $20)! Pretty sweet, right? Hurry though! The code is only valid through October 11th.
Oh, one last thing…
They offer
FREE

worldwide shipping! 

(That's a HUGE plus for me!)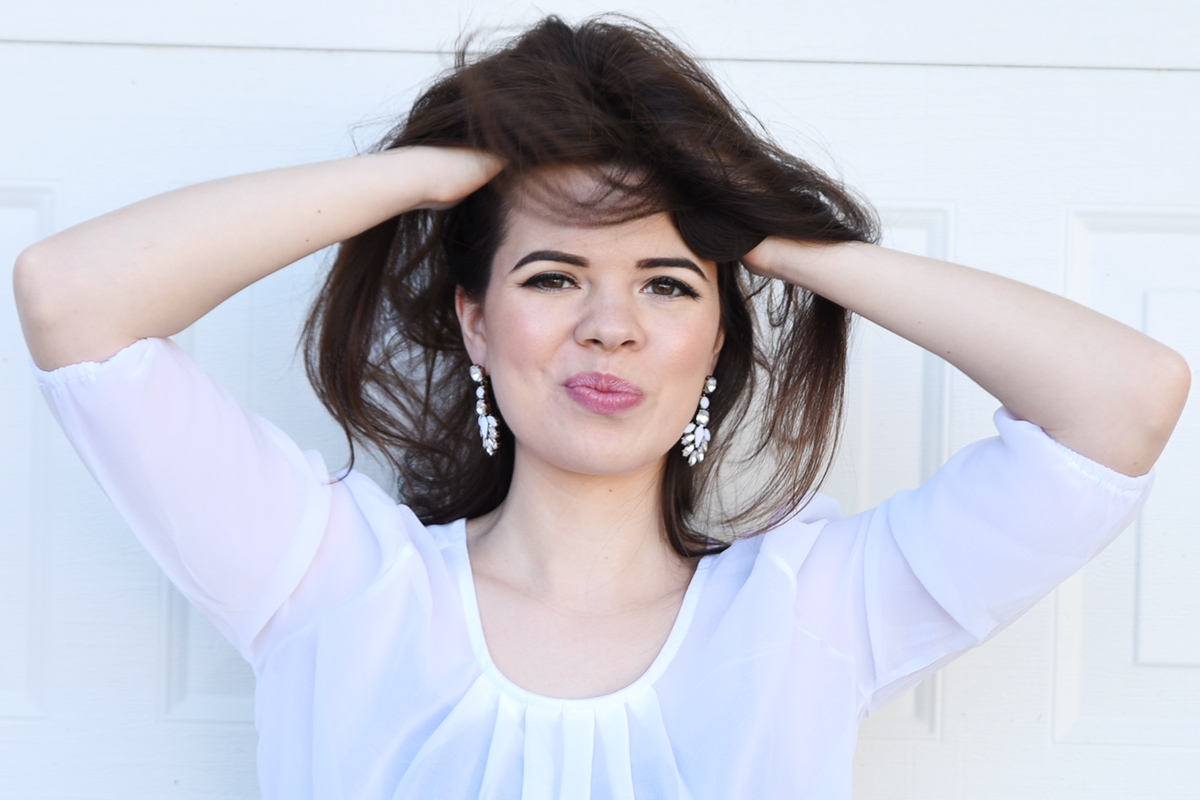 Simple or Statement? What kind of earrings do you prefer?
Disclosure: I received these products complimentary from Happiness Boutique for review purposes. All opinions are honest and completely my own.