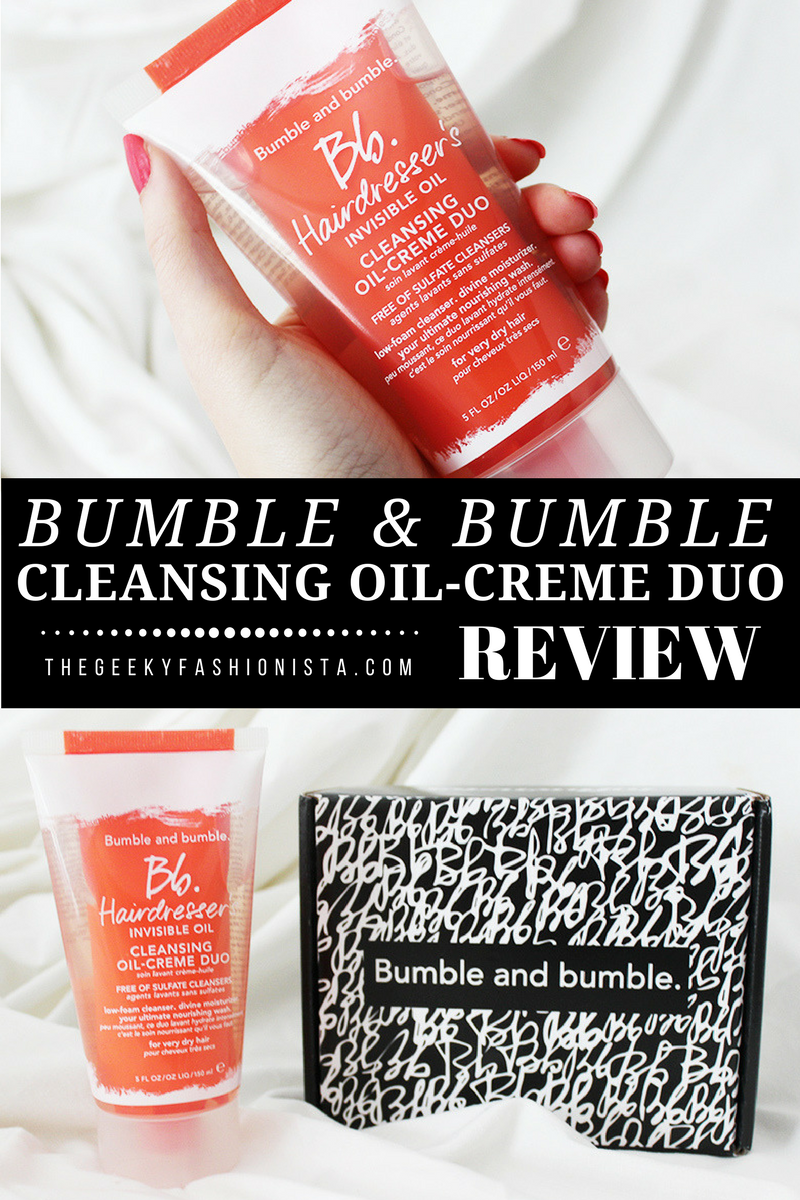 Today I am sharing my review of the Bumble and Bumble Cleansing Oil-Creme Duo
 from their Hairdresser's Invisible Oil line! Keep reading for my thoughts about this dual formula product!
These products were sent to me free for reviewing purposes from Influenster — as always, all opinions are 100% my own.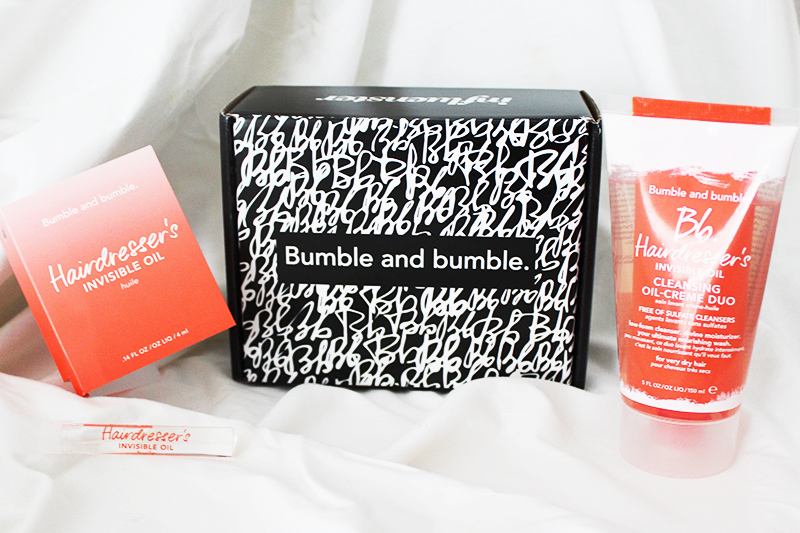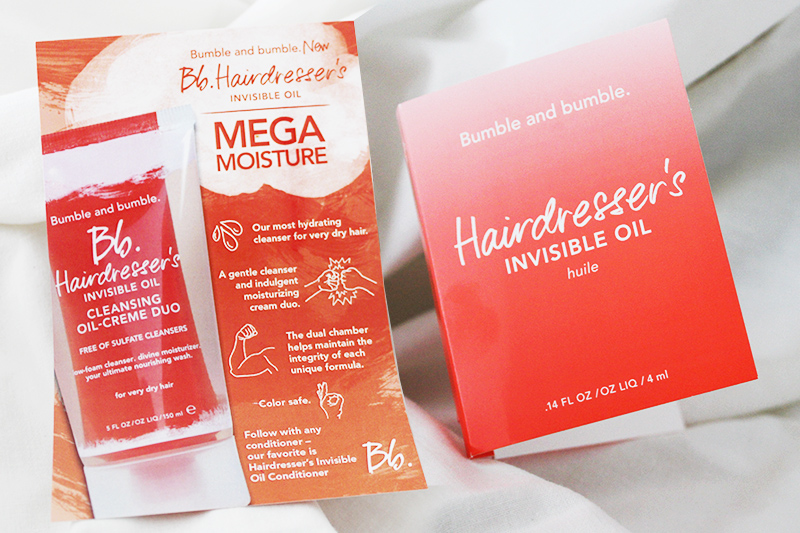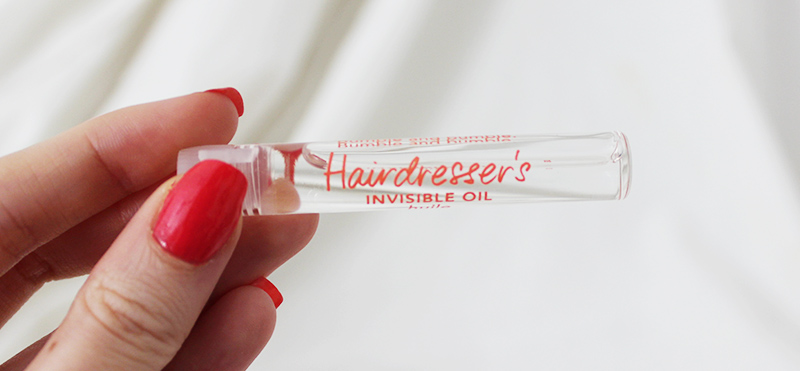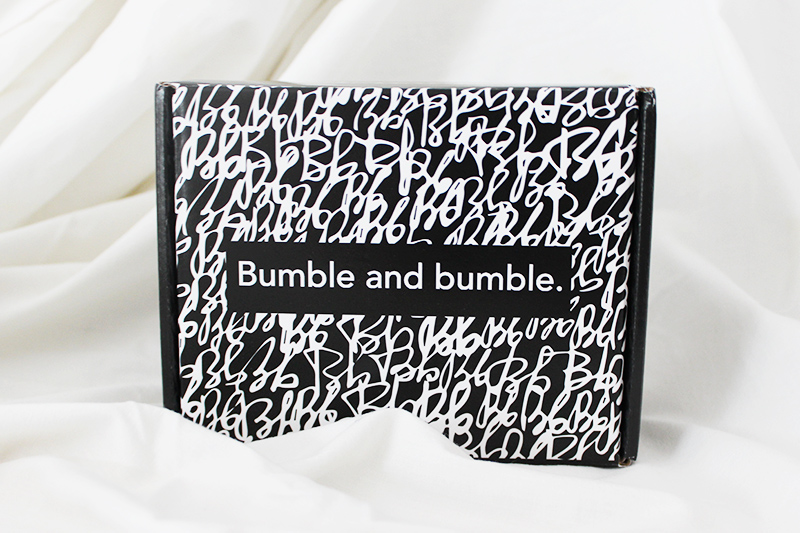 I was so excited when I learned Influenster was going to be sending me this product! I absolutely love Bumble and Bumble products but it is a bit of splurge being a high end brand so I was PSYCHED to receive this full size product for FREE!! 
First, a little about my hair. I have very thick hair. It has also been colored many times over the years which has made it very, very dry. This is why I chopped off 10″ of it last year so I could give my hair a healthy new start. I've tried to do my best to pay special attention to the ends and not let them dry out.
Lately, my roots seems to be getting greasier more often leading me to use dry shampoo regularly. Of course, this leads to a build up of product which is no good for the scalp.
The product is great because it addresses so many of my hair concerns!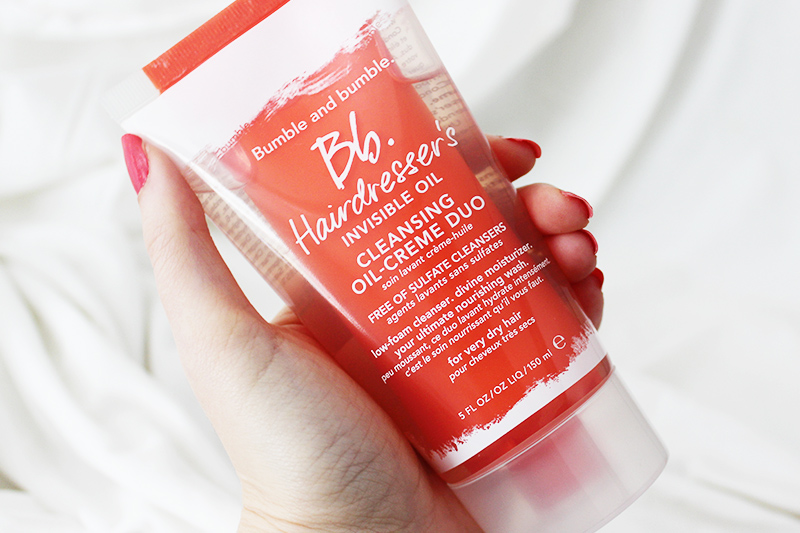 About the Product
As stated in its name, this product is an oil-creme duo – it is made up of a low-foam cleanser and moisturizer. The cleanser maintains your hair's natural oils while getting rid of all that nasty build up that accumulates from use of styling products, dry shampoo, etc. The moisturizer then gives even the driest of hair a huge burst of moisture while adding shine and softness.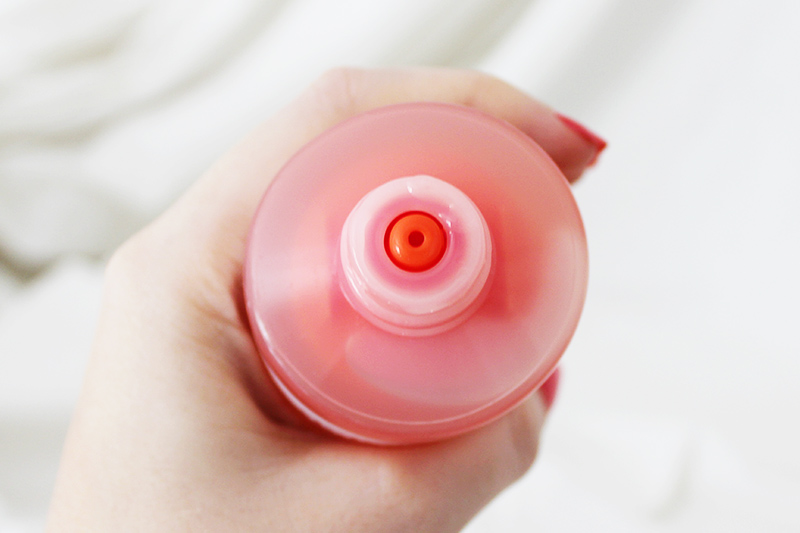 The dual chamber packaging "helps maintain the integrity" of the two formulas which contain no sulfates, alcohol, phthalates, parabens, or mineral oils. It is also totally color safe.
The product is recommended for those with very dry hair whose hair could use some extra moisture and TLC. Use with every other wash alternating and following with a shampoo and conditioner of your choice.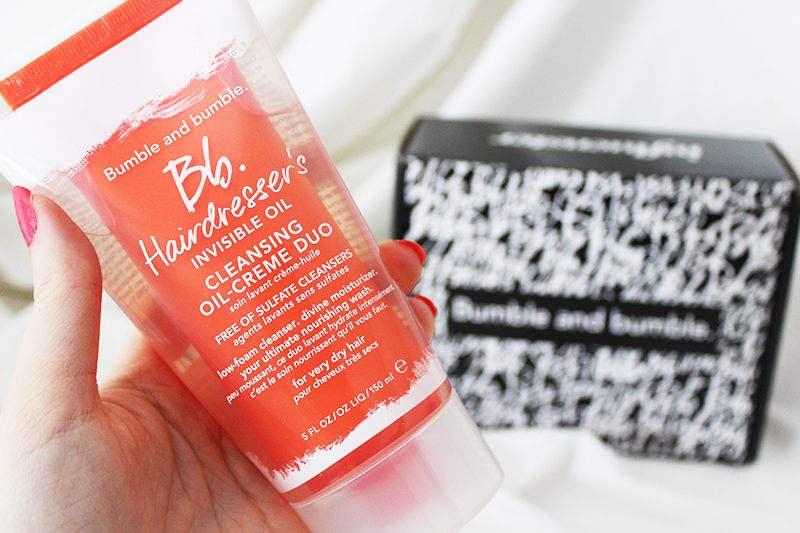 Pros
The packaging – I adore B&b's packaging and this is no different! I love the bright orange color and the fact that you can see the dual chambers with the two separate formulas inside. It definitely shows you right off the bat this is a unique product!
The smell – Like most B&b's products, this smells heavenly! Very fresh and clean-scented without being too overpowering or strong.
The results – It took a couple uses before I noticed a difference, but I was very happy with the results! My dry hair, especially the ends, felt more moisturized, and my scalp felt cleaner and less oily. My hair also definitely felt softer and looked shinier. I'm currently in Florida where the humidity makes my hair go crazy frizzy but since I've been using this, I've noticed very little frizz or flyaways. My natural waves stay intact and look very sleek especially when I pair it with the Invisible Oil!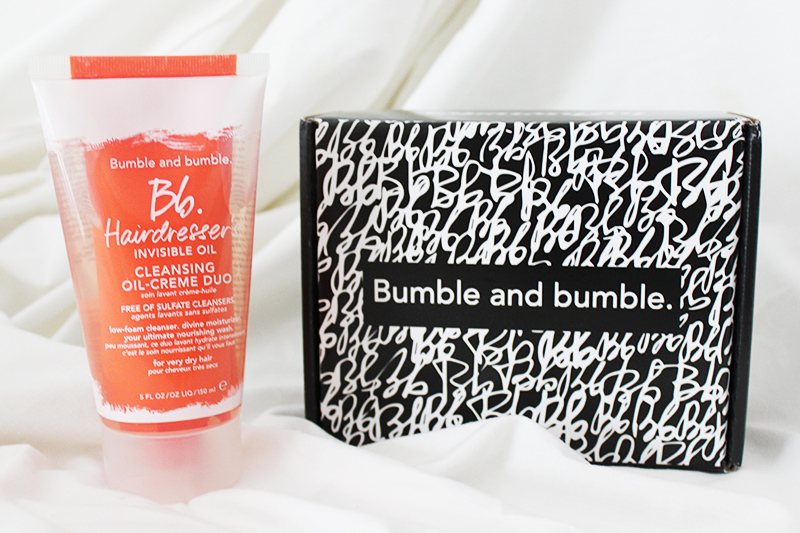 Cons
No lather – The only real con I have is that no matter what you do or how much product you use, you can't really get a good lather going. This is super minor and doesn't really say anything about the product or how effective it is – but I'm a girl who likes some bubbles with her shampoo.
Price – There's also that high price point. This 5 oz tube will run you $38 at Sephora. 

Summary
Overall, if you are someone with dry hair and you're looking for something that will not only clean your hair but give you TONS of moisture and shine, the Bumble and Bumble Cleansing Oil-Creme Duo is it!
Have you tried out Bumble and bumble's Hairdresser's line?
These products were sent to me free for reviewing purposes from Influenster — as always, all opinions are 100% my own.