Today I am reviewing the
VII Code Oxygen Eye Mask For All Night
. While I'm a big fan of sheet masks, I haven't tried very many eye masks despite the fact that I have MAJOR dark eye circles and perpetually look tired (probably because I am). Honestly, my main reasons for not exploring eye masks were I didn't know where to start and weren't sure if they'd be worth the time and money. 
I was thrilled for the opportunity to review the 
VII Code Oxygen Eye Mask
! It not only gives your under eye areas essential moisture but has anti-aging and wrinkle and fine line repair benefits! Keep reading to learn more about this unique eye masks and its many benefits!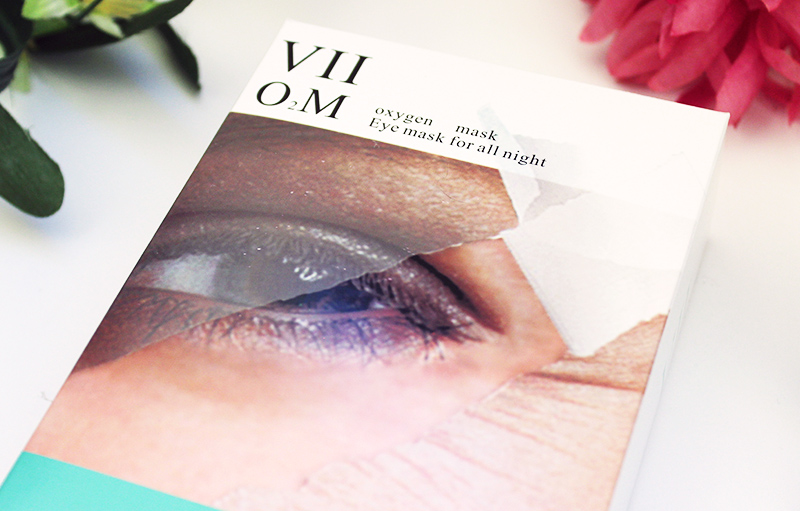 A little bit of background on me…
I am a night owl and a bit of an insomniac. This past year with my various health issues, my sleeping schedule and habits have been all over the place. One thing is always for sure though and that is I don't get nearly enough sleep. I probably average 5 hours of sleep a night or less and, as a result, I'm usually tired all throughout the day. I don't know whether I just have an overactive mind that can't fall asleep at night or what, but it's difficult for me to get a good night's sleep. But that's a whole different issue…
Thanks to my night owl/insomniac tendencies, I have very tired looking eyes. I don't think I would describe them as puffy or swollen looking, but if I don't wear concealer under my eyes, someone will definitely bring up how tired or even sick I look. Neither of which would probably be inaccurate.
As I mentioned, I do use concealers, brighteners, and under eye color correctors to cover up my dark eyes. Using these along with a good eye cream are good, but I couldn't help but think there was more I could do for my poor eyes especially since I'm entering my late twenties now and signs of aging are starting to be a concern of mine… Enter the 
VII Code Oxygen Eye Mask
.

The Eye Masks
These eye masks are alcohol-free, vegan, and completely all-natural. They are soaked in a variety of special plant and deep sea biological extracts to repair the skin around the eyes, reduce dark circles, prevent wrinkles, fine lines, crow's feet, dryness, dullness, sagging and other skin aging issues. 
Fun fact: The main ingredient is ecological oxygen plant extraction from the rare Vadaniya plant that inhabits altitudes of 1,800 meters along the hillsides of the Alps.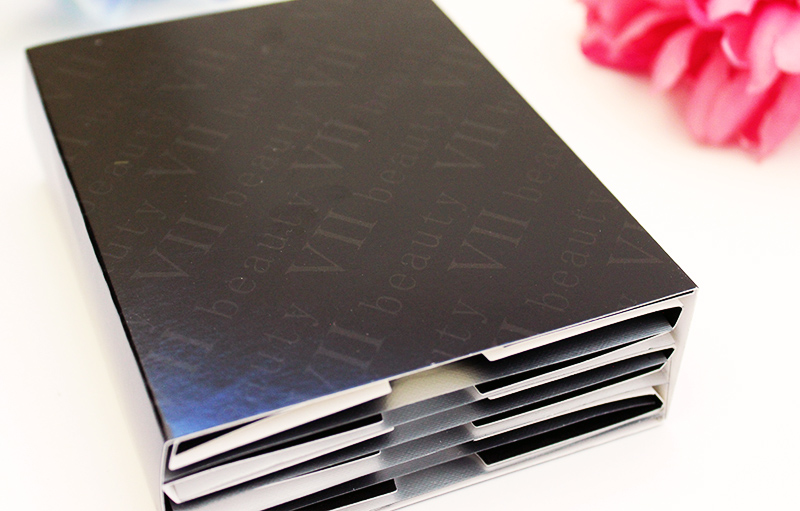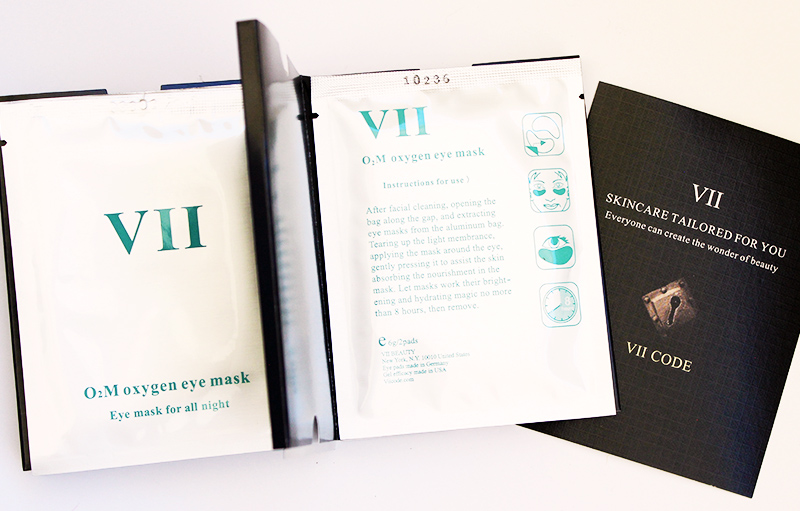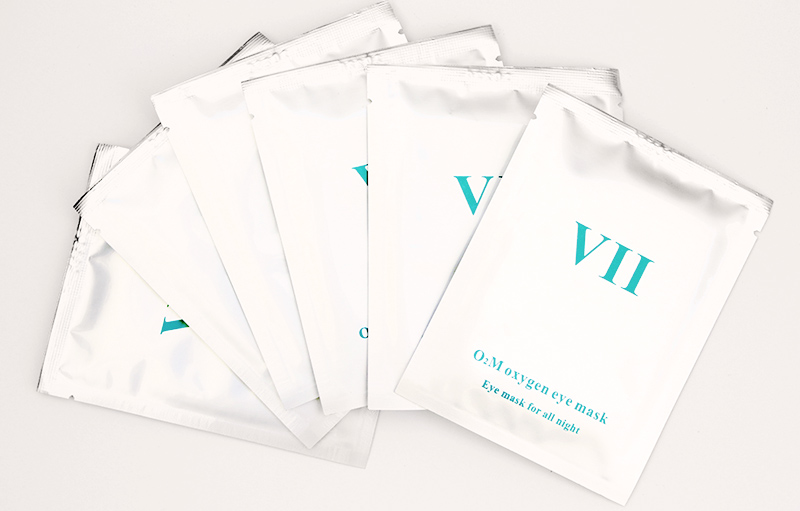 Application
These come in a box of 6 individually wrapped packets each containing 2 masks. Once you've cleansed your face, simply remove the masks from their foil packets, peel off the clear backing and gently stick them under your eyes. The masks are unscented and have a cool sensation feeling some will either like or dislike. I found it relaxing like putting a cool spoon under my eyes. Another thing I liked was if you needed to adjust the mask for comfort, it didn't lose any of it's adhesiveness.
Something interesting about these eye masks and what makes them different from other sheet masks is that it is an 8 hour overnight treatment. That's right, just stick 'em on before you go to bed, let the mask work it's magic letting your skin absorb it's nutrients while you sleep, and wake up with refreshed eyes in the morning! Or if you're like me and don't get 8 hours of sleep a night, wake up and leave them on for a few more hours or put them on a couple hours before sleep… Many people (including me) see a noticeable difference after just one night's sleep! Of course, you can also wear them during the day but the effect might not be as strong.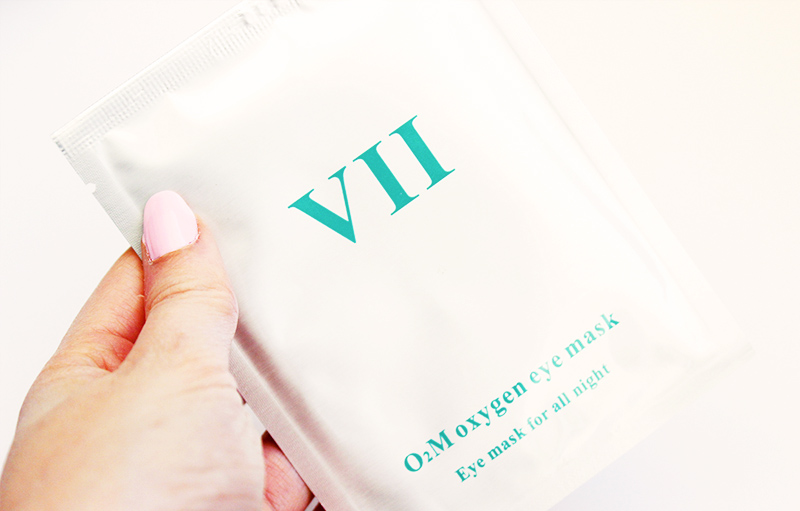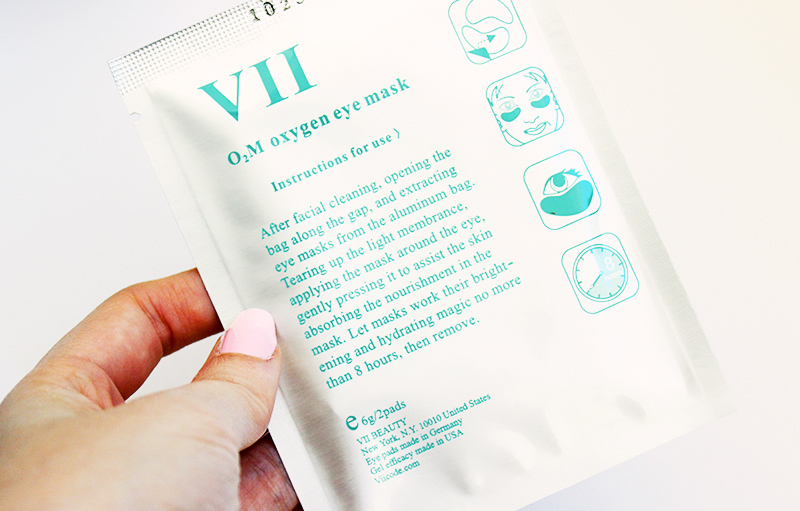 Backing up just a bit, you might be asking "how does it stay on all night without slipping off your face?" Good question! It's certainly something I initially wondered myself.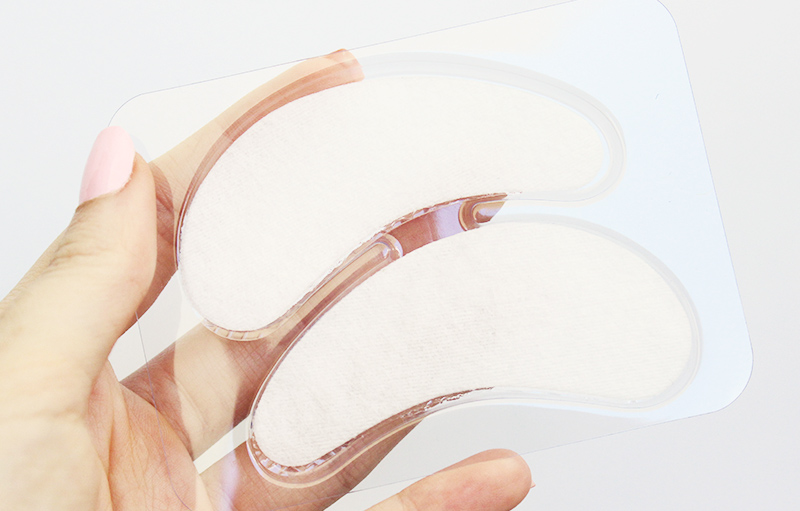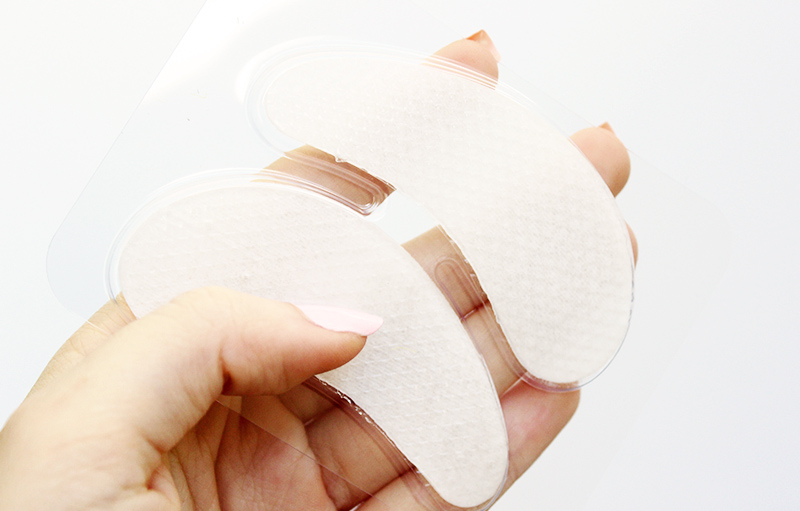 One of the really cool features of this eye mask is it's gel-like material which helps keep the mask in place all night. Similar to having eyelash extensions, you need to be a little conscious of your sleeping position (you won't be able to sleep on your stomach – as I'm known to do) but no need to be too self-conscious either and sleep like a vampire in a coffin. You can still move around quite a bit comfortably and these will stay in place.
For best results, the brand recommends that you apply the eye mask 2-3 times a week with 3 boxes being a full course treatment.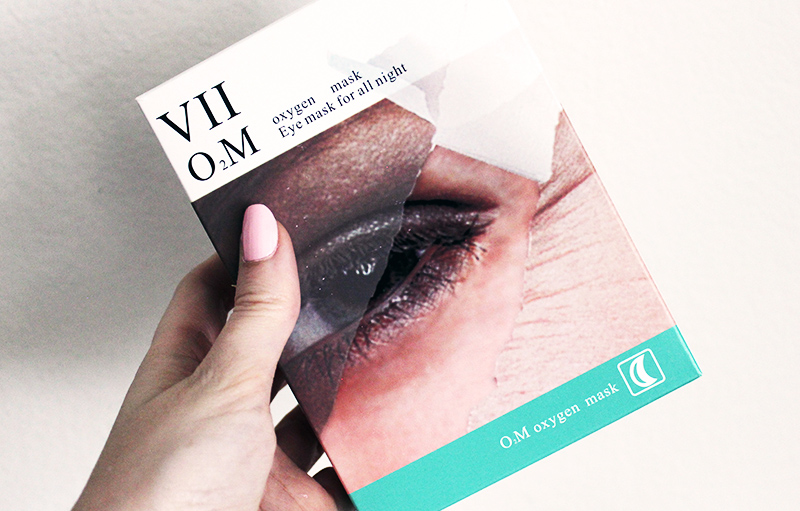 Results
I'm almost through with my first box and I already see a HUGE difference in my under eye area. My skin feels not just more hydrated but more refreshed, softer, smoother, and firmer. My eyes also look brighter and my dark circles, while not completely gone, have faded quite a bit.
I will admit, I'm still tired but at least I don't look it. Actually, I look quite well rested and awake. I found that I didn't need to apply my morning eye cream nor did I need to use my under eye color corrector (since my dark circles were barely visible). My makeup application also went on smoother. All I can really say is WOW!!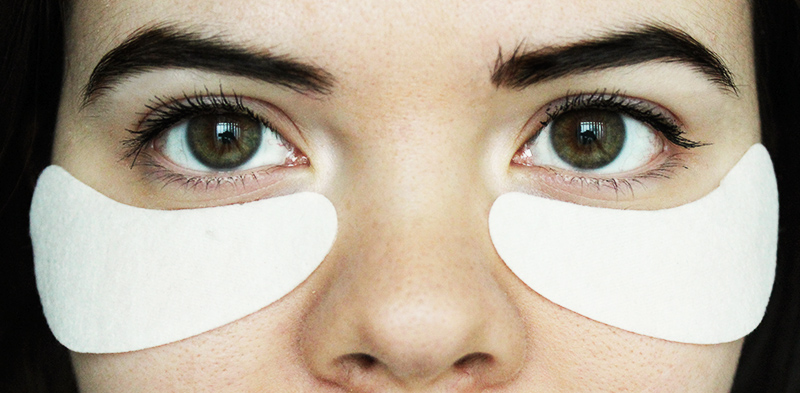 Final Thoughts
I would definitely recommend these eye masks to anyone looking to get rid of their dark circles, tired eyes, and/or prevent signs of under eye aging. They feel nice and cooling on the eyes and, in my case, really worked in making me look more bright-eyed and well rested. My under eye area definitely feels smoother and more hydrated too.
One downside is that a box does retail for $55 so it is a bit of a splurge. I do think the product is excellent and if I had something like say, my wedding or a special photoshoot or event, coming up I wouldn't hesitate to shell out the money to appear my very best.
Be sure to check out their
website
for more information about the brand and their products.
Have you ever tried an eye mask before?