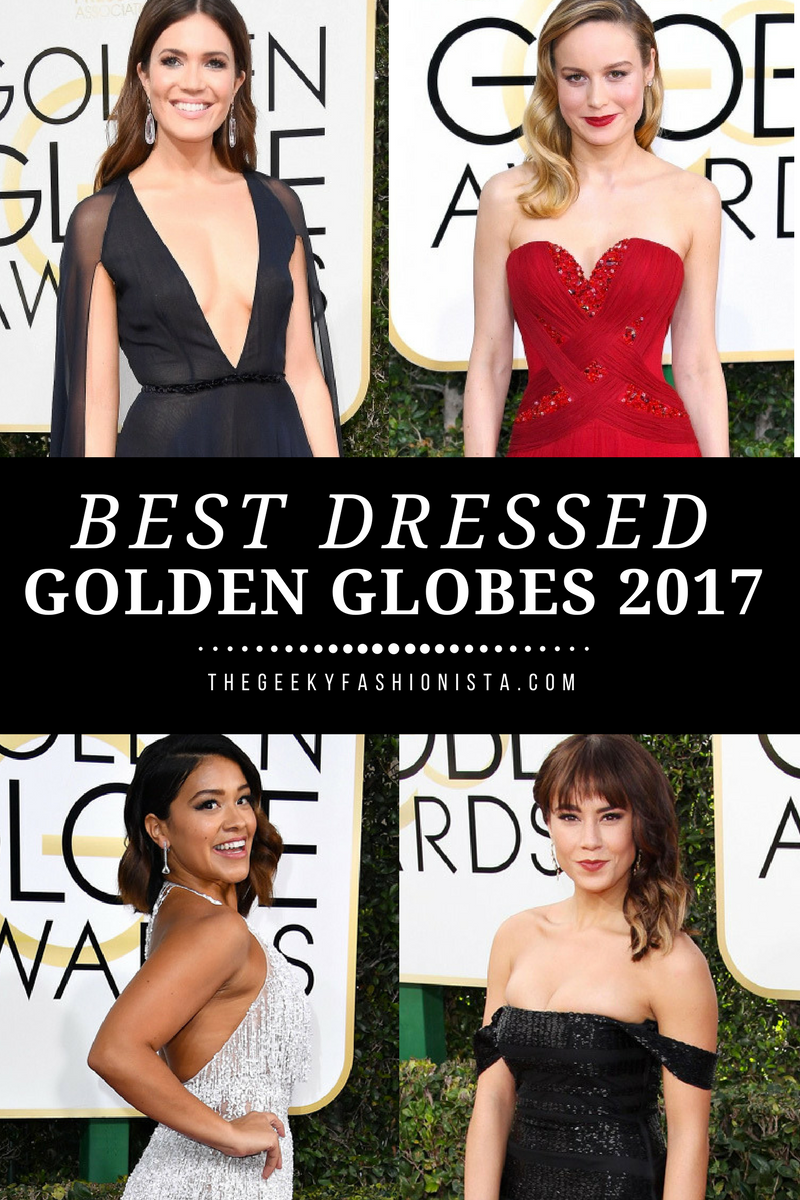 Awards season is in full swing and you know what that means! It's time for my annual red carpet Best Dressed lists! We're starting things off with last Sunday's Golden Globes ceremony where La La Land received a totally deserved record-breaking 7 wins! Seriously, if you haven't seen this movie yet…Go. See. It. As for the fashion (because that's what this post is about), I was really feeling a lot of the looks this year! There were more plunging necklines than I've ever seen at one show, but they were done very tastefully and different so it never seemed like we were seeing the same thing over and over again. Other trends we saw were lots of sparkle, metallics, and the color yellow.
Keep reading to see my top 10 Best Dressed Golden Globes picks!
Also be sure to check out my red carpet posts from past years.
2017 Golden Globes Best Dressed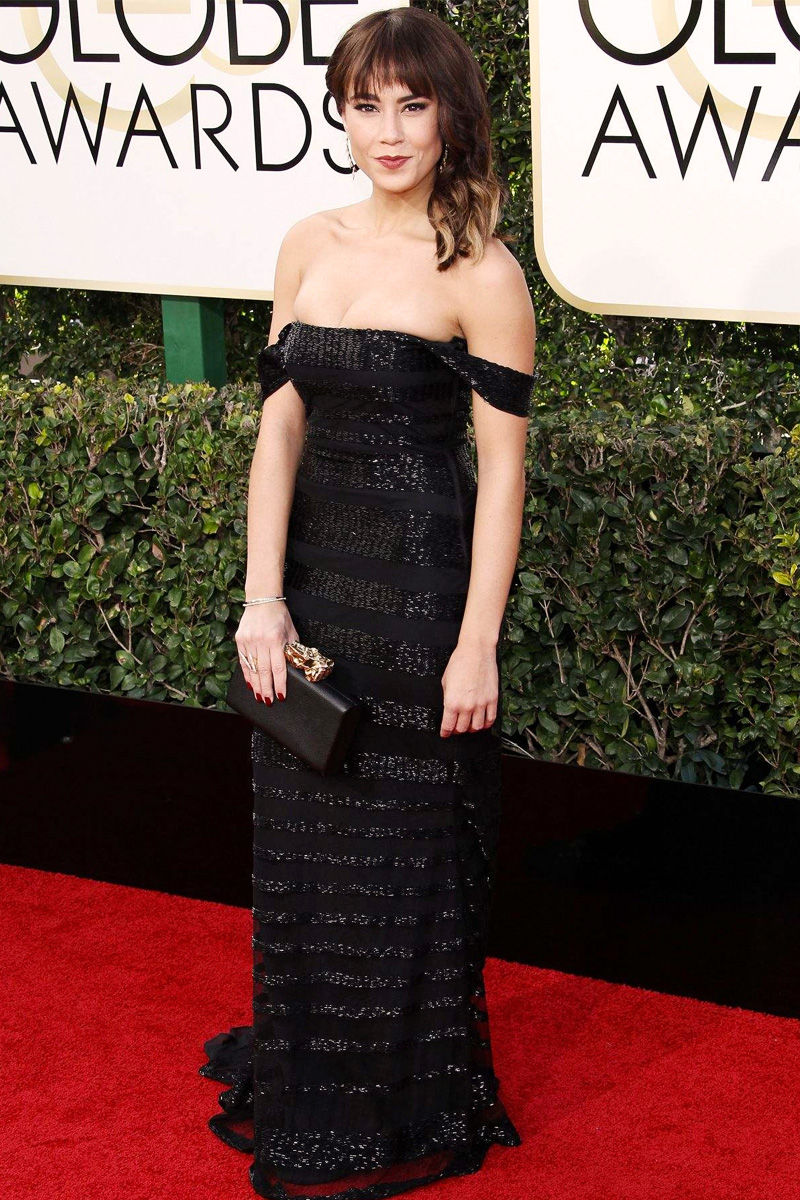 1. Alex Hudgens – Pedram Couture
Okay I may be a little biased here because Alex is a close friend but did she not ROCK this one of a kind Pedram Couture gown or what?? STUNNING. She is truly a beautiful soul inside and out, and I am so proud to call her a friend. Be sure to check her out on Instagram and Twitter!
2. Mandy Moore – Naeem Khan
Even with the sexy plunging necklince, Mandy looks incredibly classy and elegant in this gorgeous navy gown. Effortlessly flawless.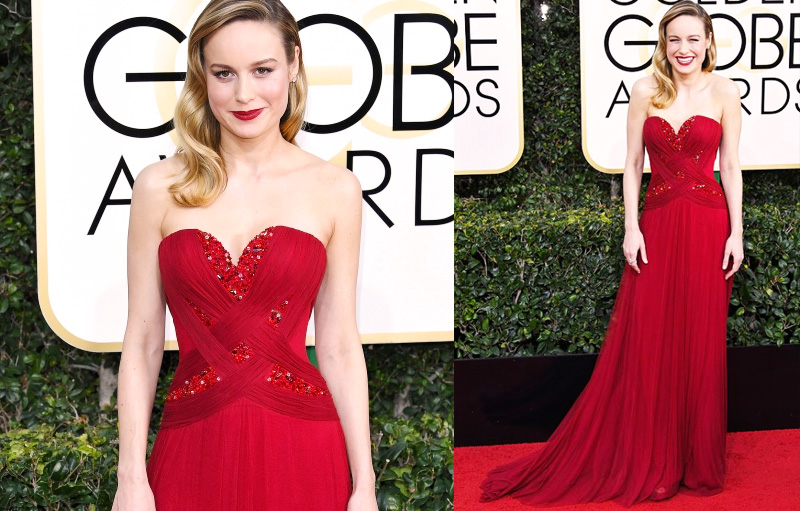 3. Brie Larson – Rodarte
How gorgeous does Brie look in this gorgeous gown? I love the Old Hollywood vibe!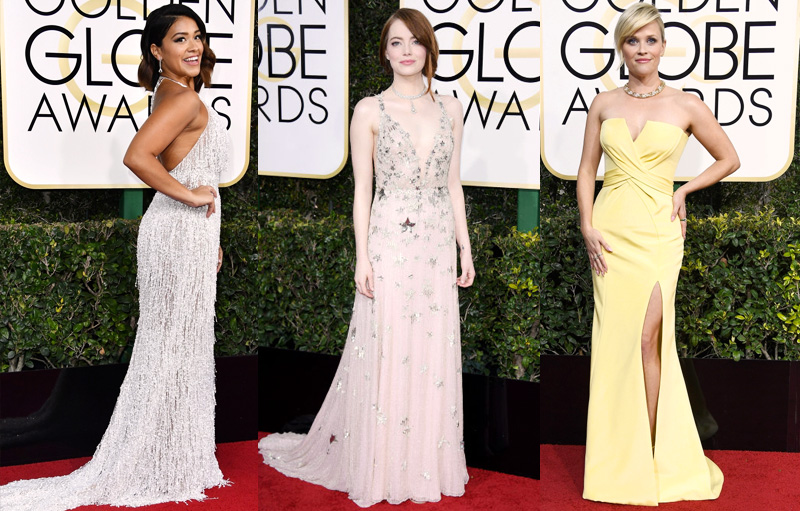 4. Gina Rodriguez – Naeem Khan
Gina shines in this glamorous fringe halter dress!
5. Emma Stone – Valentino
She looks beautiful, and I love the reference to the "City of Stars" from La La Land.
6. Reese Witherspoon – Atelier Versace
She looks fantastic! Nobody continually does minimalistic elegance as well as Reese!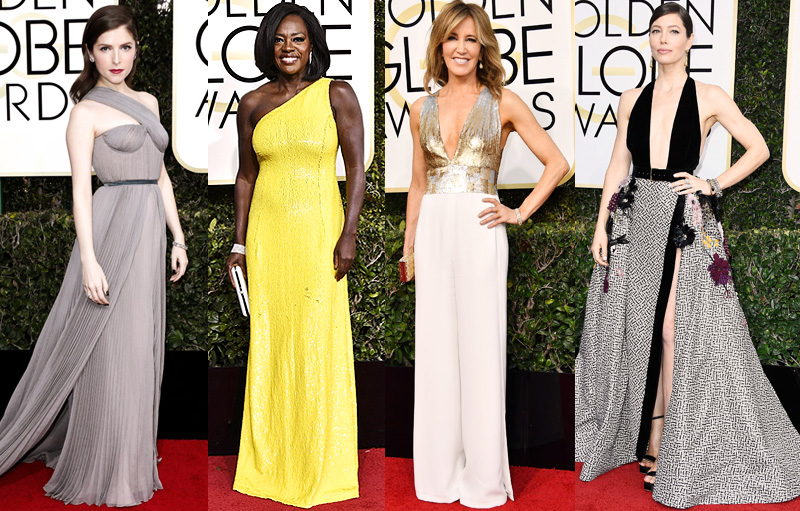 7. Anna Kendrick – Vionnet
Even with the odd upper half, I'm such a sucker for Grecian inspired gowns, I still think it looks lovely!
8. Viola Davis – Michael Kors
I absolutely adore this color on her!
9. Felicity Huffman – Georges Chakra
This is how you wear a pantsuit on the red carpet! She looks AH-MAZING! I actually would probably bump this up to the Top 5, but I added it to the list a bit late since most sites aren't featuring it. I'm surprised it hasn't gotten more attention, it's a great look!
10. Jessica Biel – Elie Saab
I initially didn't like this at all, but it grew on me and Jessica looks incredible as usual.
Who was your Best Dressed?