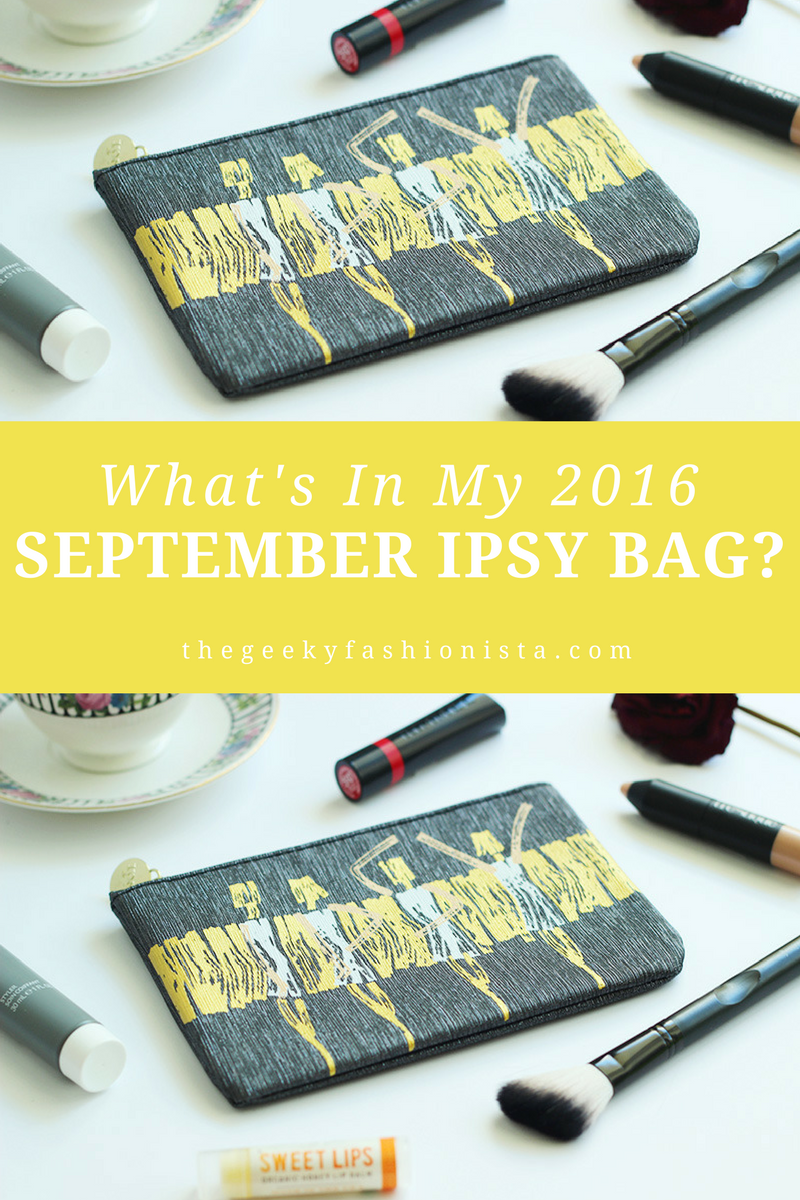 Another late Ipsy post due to personal circumstances – sorry again, guys >.< The theme of this month's September Ipsy Glam Bag was "Glamazon." Read on to see what was inside my bag!
About Ipsy

Ipsy is a beauty subscription service that was started by Youtube makeup guru Michelle Phan. Each month for just $10 you are sent a cute little "glam bag" filled with 5-6 full or deluxe/trial-sized products. The bags are catered to your preferences through a "beauty quiz" you take when you initially sign up and later how you review the products you receive so the products in the bags will vary from person to person.

I'm a long time, very satisfied Ipsy subscriber. I love being introduced to new beauty brands and getting to try out different products with each bag. It's like getting a surprise gift each month in your mailbox! If you're interested in getting your own Ipsy bag, feel free to use my referral link – I'll get points when you sign up 🙂
The Glam Bag
Great quality bag, and I adore the metallic gold and silver! I don't normally like it when a company puts their name all over an item, but I love how it's done very subtly here. I initially didn't even notice that the figures spell out "IPSY." Very clever and creative!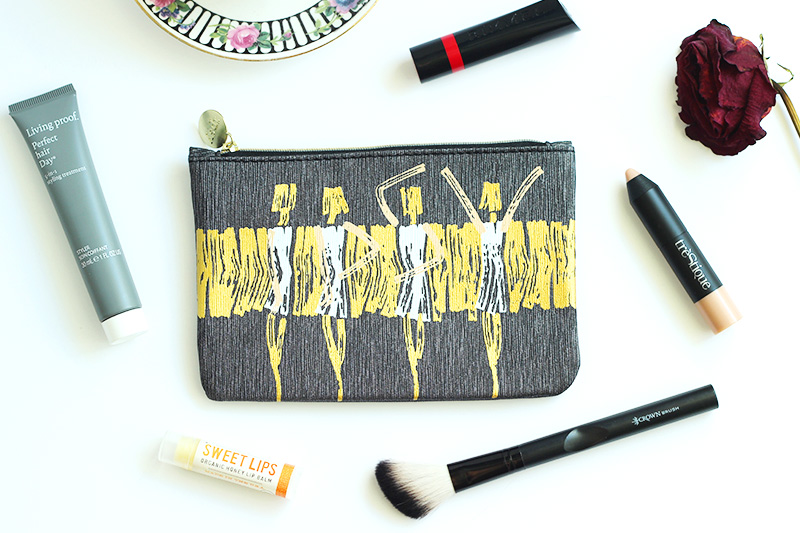 Inside the Bag
Waxing Kara Sweet Lips Honey Lip Balm in Clear
I have soooo many lip balms, but this one does have a few things going for it to distinguish it from all the others mostly the amazing ingredients. It's made in the USA with USDA Certified Organic honey, sunflower oil, olive oil, aloe vera oil, hemp seed oil, beeswax, etc. – all things you can pronounce! Felt very hydrating on the lips and there's no smell or taste. I usually like a subtle scent or taste but I know many don't.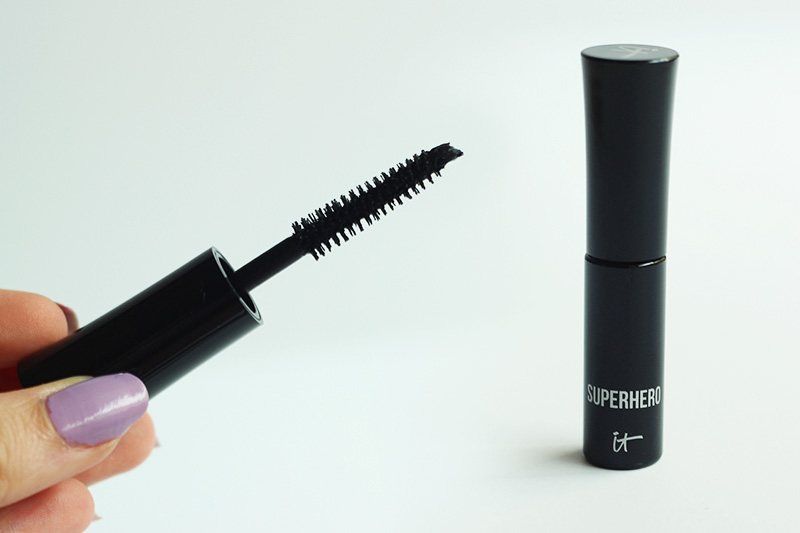 My favorite product in the bag! I honestly wasn't expecting too much from this simple looking tube of mascara. I know IT Cosmetics makes some great products but I just try so many mascaras and so many are just the same thing: good but not amazing. THIS was different. This was amazing. I was blown away by how much this lengthened and curled my lashes. Very, very impressed.

Nice soft angled brush perfect for contour as well as blush and highlight. One downside is that I wouldn't mind if the brush was a bit more dense and could pick up more product with each application.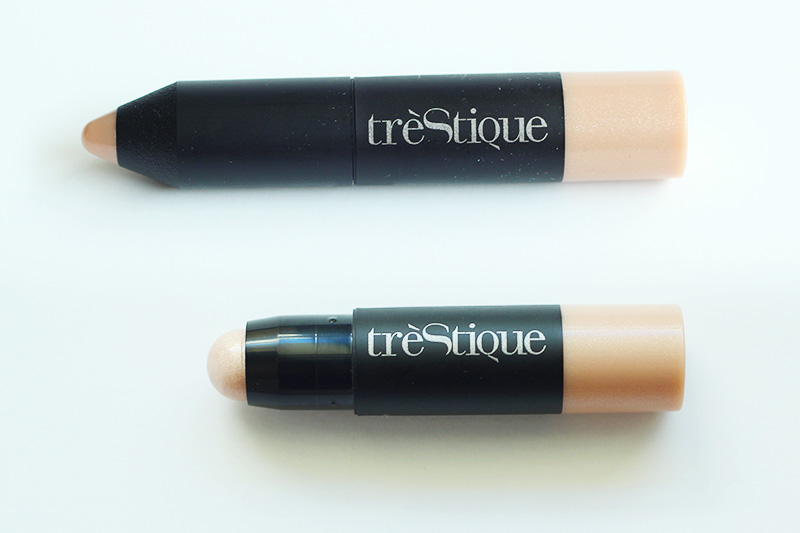 tre'StiQue Mini Highlight Stick in Maldives Luminescent
I'm a big highlighter fan. I usually use powders or creams, but I like the convenience of this little stick. It's easy for on-the-go travel, and I don't have to apply it with my fingers. The packaging is sleek and simple. At first, I though the pointy top was the actual product but it's just a plastic cap. The highlighter is nice and pigmented and perfect for highlighting those little areas like the inner corners of your eyes, cupid's bow, and bridge of your nose.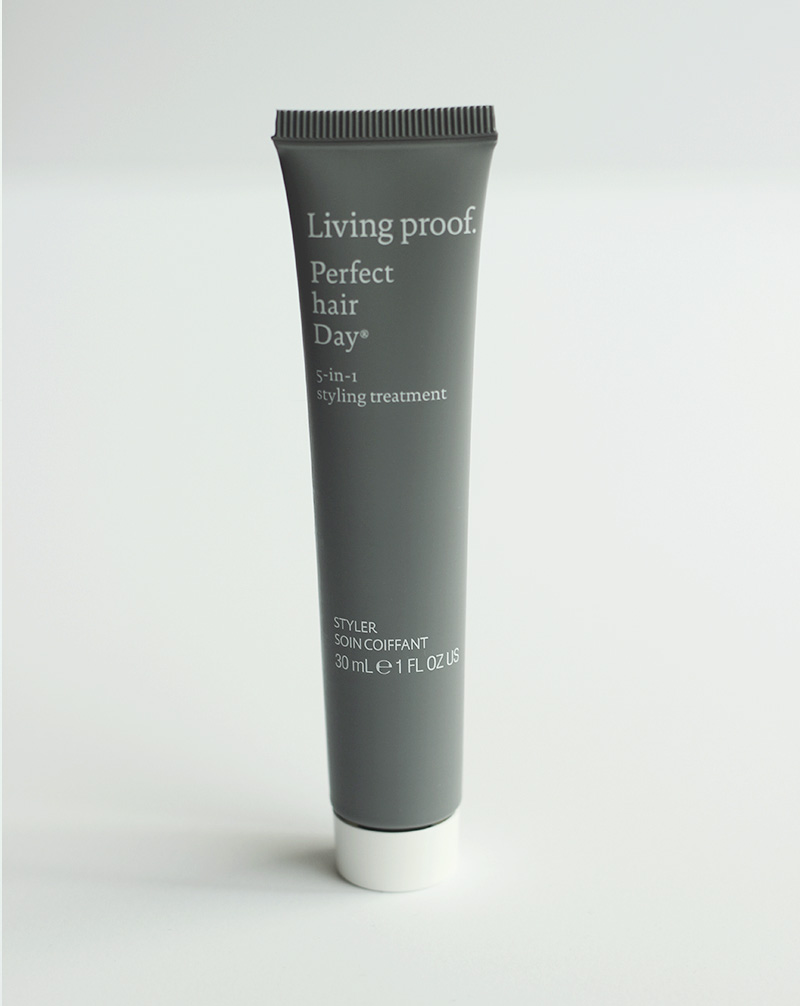 Have yet to try this styling treatment on myself but it claims to smooth, volumize, condition, strengthen and polish you hair. Big claims. How does it back up these claims? With two patented molecules developed at MIT: "OFPMA envelopes each strand in a thin, invisible shield to make it stronger and healthier. PBAE creates extra space between strands of hair to make hair look fuller and more textured." Okay, I wasn't all that excited initially about another hair treatment (I rarely use them and have far too many samples) but now I'm intrigued.
Final Thoughts
Besides the mascara that I loved, I wasn't over the moon about this bag. I have plenty of travel-sized styling treatments, an abundance of lip balms, enough brushes, etc. Not that any of these items were at all bad – when you've been subscribed to a beauty subscription service as long as I have, this is bound to happen. Perhaps I've also been so spoiled by all the full-sized wonderful nail polishes I've received these past couple of bags and was a bit let down to not see one this month.
Be sure to check out my other unboxing posts!

What did you think of this month's bag?