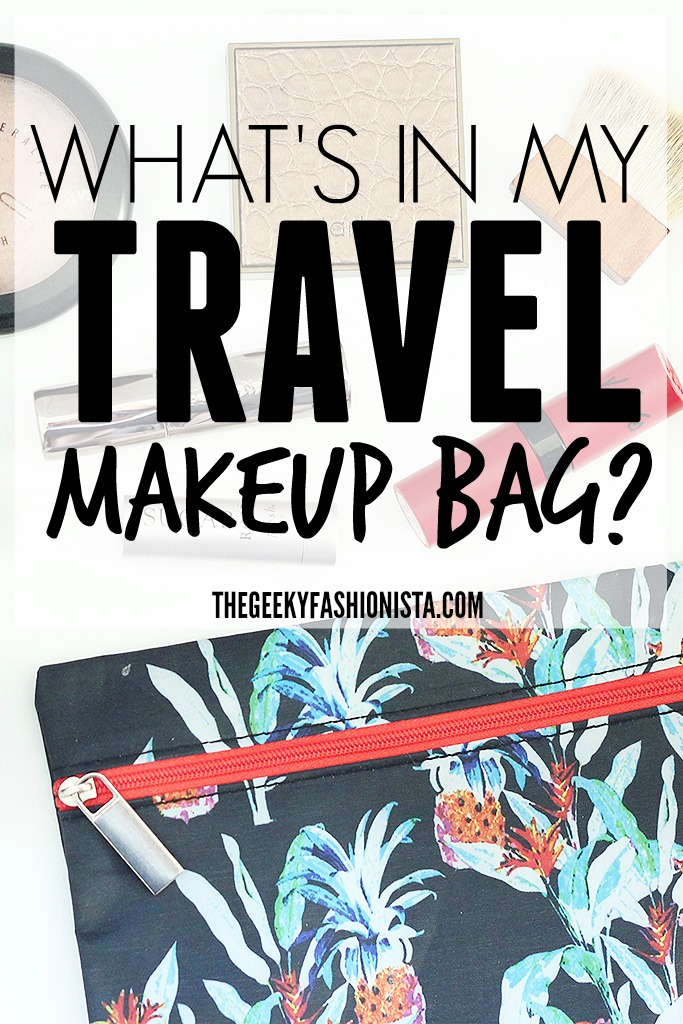 Greetings from Seattle! For Fourth of July Weekend, Luke and I flew up to visit his sister and meet up with some friends in The Emerald City. I've always wanted to visit but never have so I was super excited about the trip! We're only here for three days but our schedule is jam packed with plenty of fun activities. I tend to overpack my makeup and toiletries but this time I was determined to keep things to a minimum.
My biggest mistake is that I always pack all my favorite go-to products without thinking of any specific looks and whether or not I have travel-sized versions of them (I usually don't). This is such a shame since I have so many sample and travel-sized products I've saved up just for short trips like this. I made sure to definitely utilize them in packing. This would cut down on space considerably especially in regards to the liquids and creams – something super important since I'll only be taking a carry-on with me and, thus, can only bring what can fit in the regulation 1 quart-sized resealable bag.
To help me choose what specific products to bring, I first thought about what we would be doing during those three days. Since we're planning on doing mostly outdoor activities like hiking and sailing, there's really no need for me to bring much makeup or hair styling products. My priority ought to be in taking care of and protecting my skin meaning I should be sure to bring lots of products with high SPF.
I also kept in mind that since we'd be staying with Luke's sister and not at a hotel, I wouldn't need to bring things like shampoo or toothpaste. One product that is missing from below but I am definitely bringing with me in deodorant!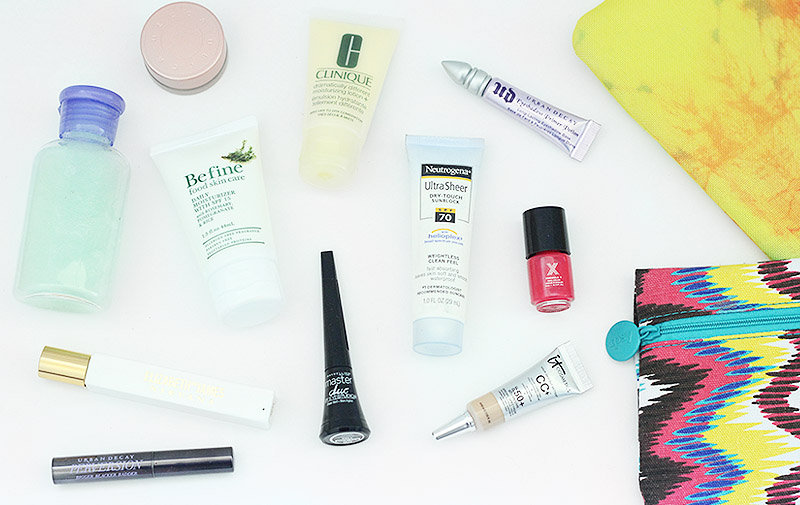 LIQUIDS & CREAMS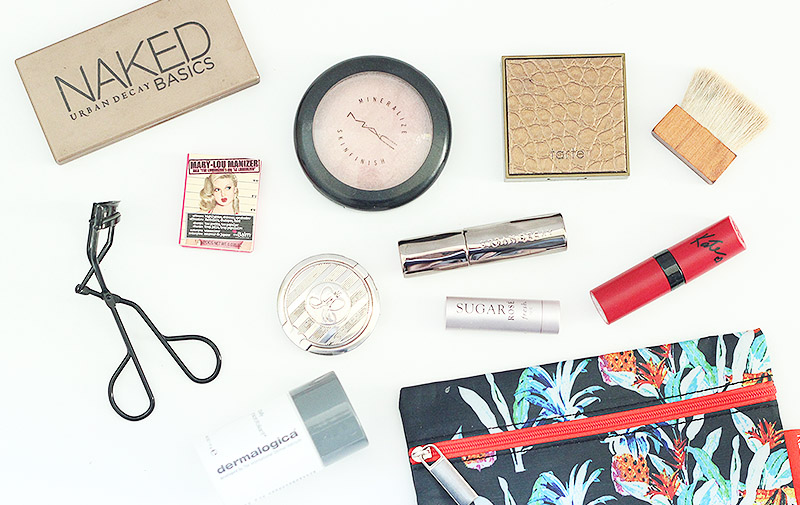 NON-LIQUIDS & CREAMS
What are your travel makeup essentials?