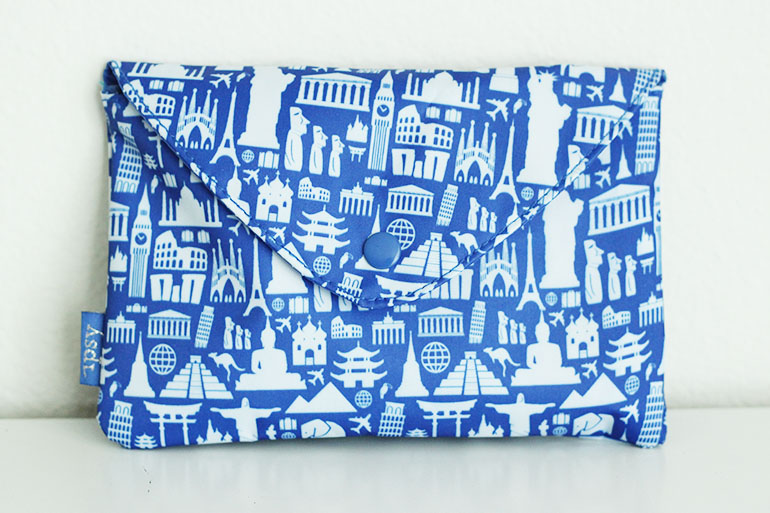 This month's Ipsy bag theme is "Destination Chic" and it is filled with a great variety of products perfect for summer whether you have a destination trip coming up or just a day at the beach!

If you're unfamiliar with Ipsy, it's a beauty subscription service that sends you a cute little "glam bag" filled with 5-6 full or deluxe-sized products each month for just $10. The bags are catered towards your preferences (through a "beauty quiz" you take when you sign up and later through how you "rate" the products you receive) so the products in the bags vary from person to person. I have been an Ipsy subscriber pretty much since it started and have been very happy with the various products I have received from them. If you would like to sign up for your own Ipsy bag, click HERE (referral link).

Just as I was thinking to myself that it's been awhile since Ipsy has come out with a unique bag that diverts from the usual rectangle shape with top zipper design, I receive this pleasant surprise. It features an appropriate "destination chic" print of pagodas, kangaroos, the Statue of Liberty, the Coliseum, and more. Instead of a zipper, it has a triangle flap that snaps down on the front. Very cute.

Inside the Bag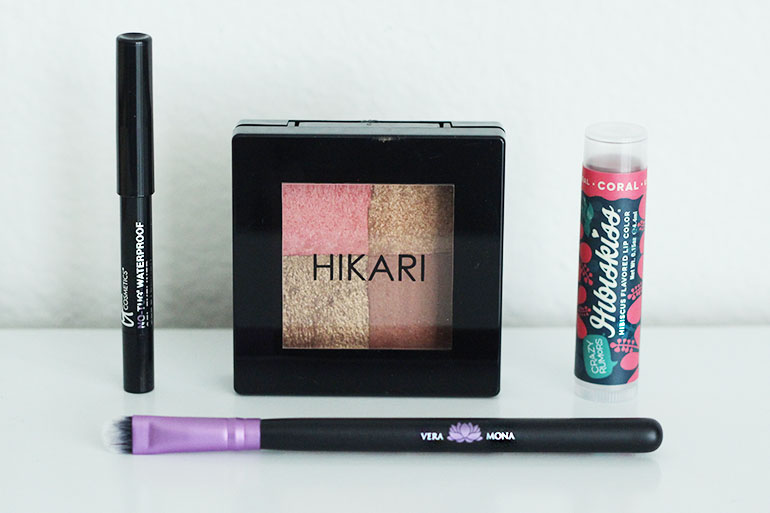 Crazy Rumors HibiKiss Natural Lip Color in Coral
I definitely thought this was a chapstick-type product/lip balm and, thus, was not expecting the pop of color! It's not a bad thing at all, the coral is very summery and not TOO pigmented – I was just thrown off by the packaging (which is super cute, by the way). It also has a nice scent and makes your lips feel super soft and moisturized thanks to its shea butter and jojoba oil ingredients. Use code IPSY25 at crazyrumors.com for 25% off any purchase.
IT Cosmetics No-Tug Waterproof Mini Gel Eyeliner
Yay, I'm glad I got this in my bag! I'm always on the lookout for a good waterproof eyeliner and really wanted to try this one out! IT Cosmetics always has quality products and this eyeliner pencil is no exception! I love how easy and effortless it was to apply AND it's totally smudge-proof! No need to worry about sweating this stuff off on those hot summer days!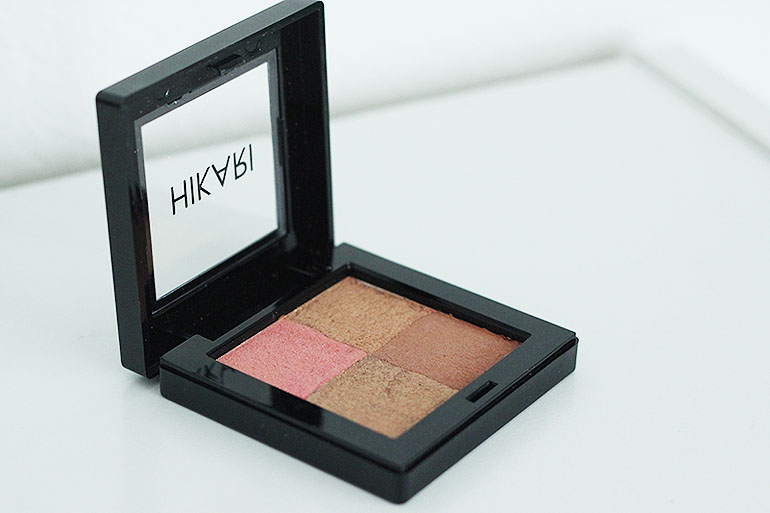 Hikari Cosmetics Shimmer Bronzer
My favorite product in this month's bag! I love these all-in-one products, they're so great when you're on the go and/or need to keep your makeup products to a minimum during travel! This full-size bronzer comes in the most beautiful coral and copper shades and can also be used for highlighting and as eyeshadow! I have pale skin and while I do think this would look best on darker skintones, I loved the glow it gave me (not too shimmery) and definitely plan on using it throughout the summer. Use code HIKARI30 at hikaricosmetics.com for 30% off + FREE coconut eyeliner with purchase.
Vera Mona Eye Smudger Brush
Lovely little brush – soft but firm, I'm excited to use this on some smokey eye looks! Also it's size is perfect for travel! Use code IPSY30 at veramona.com for a 30% off purchase.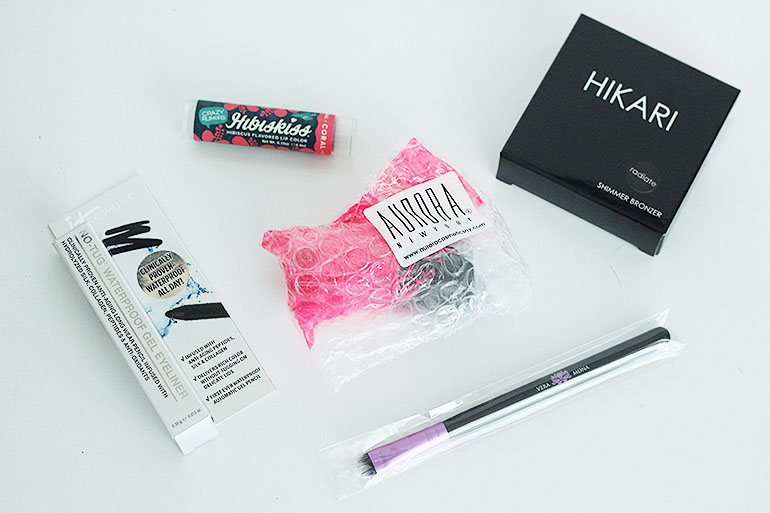 Aurora Gel Effect Nail Polish in "Old School Pink"
As you can see from the photo above, my Aurora nail polish arrived, unfortunately, damaged. Luckily, since it was bubble wrapped, everything else in the bag was fine. I contacted Ipsy and am still waiting to hear back about a replacement. I've been an Ipsy subscriber for a few years now and this is the first time something like this has happened. I'm a little bummed as I was really excited about this item – I've never had gel nails and it's supposed to give you a gel mani look but without the salon trip or UV lamp. Also the neon pink color is perfect for summer. Use code IPSYJUNE16 (yes, June, not May) at auroracosmeticsny.com for 10% off purchase.
Are you an Ipsy member? If so, what did you get in your May bag?