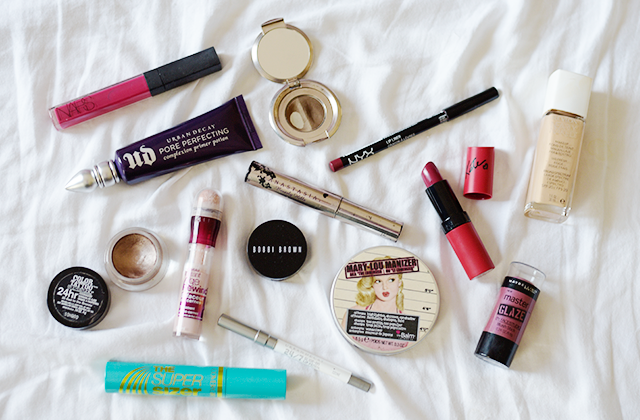 As far as holiday makeup goes, I kept my Christmas makeup this year rather light. With the outfit I planned to wear, I knew I wanted to bust out a bold red lip. I love smokey eyes and winged eyeliner, but decided to keep my eyes neutral and instead opted for strong brows to balance out the lips. Since there was little eye work, this look took less than 10 minutes to complete.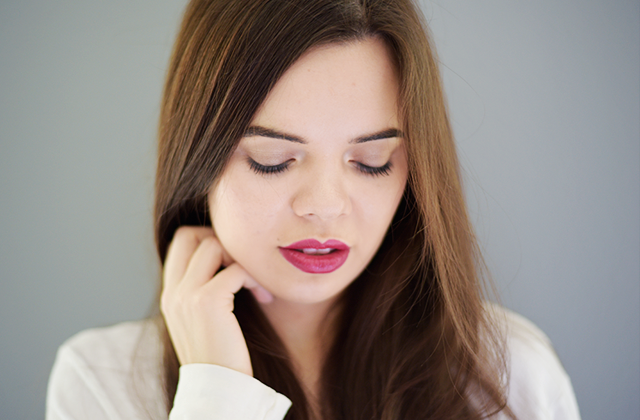 I first prepped my face all over with Olay Complete All Day Moisturizer and my new Urban Decay Pore Perfecting Complexion Primer Potion. For foundation, I applied Revlon's Nearly Naked in Fresh Beige with a Beauty Blender. Then I used my Bobbi Brown Corrector in Light to Medium Bisque to cover up my dark eye circles (because boy do I have them). Next, I applied Maybelline's Instant Age Rewind Eraser Dark Circles Treatment Concealer in Brightener along the bridge of my nose, my chin, under my eyes, and the area above the middle of my brows (see photo below) for some highlighting/concealing/contouring. I skipped powder and bronzer and just applied Maybelline's Master Glaze in Make A Mauve lightly on my upper cheekbones blending it downwards with my fingers. To finish up my face, I used a dense brush to apply the balm's Mary-Lou Manizer above my cheekbones, along the bridge of my nose, and my cupid's bow.


Eyes
As I mentioned, eyes were very simple. I curled the lashes first then applied Maybelline's Color Tattoo in Bad to the Bronze with my fingers all over my lid up to the brow bone. Using the Mary-Lou Manizer again, I swept it along the brow bone and the inner corners of the eyes. Finally, I applied my current go-to mascara Covergirl's The Super Sizer in Black. Moving upwards, I used my trusty Anastasia Brow Powder Duo in Brunette to neatly shape and fill in my brows. I mostly use the lighter color, but will use the darker along the outer areas for a sharper line. Once I'm done, I set it with Anastasia's Clear Brow Gel to keep everything in place.
Lips
Bold lips are great during the holidays, but they take a little prep work if you want to make sure they last through all the yummy dinner foods and desserts. I outlined my lips with Urban Decay's 27/4 Glide-On Lip Pencil in Ozone then filled them in. This stuff is great at preventing feathering and helping your lip color last. Even though it does everything a lip liner does, I still decide to use my NYX Lip Liner Pencil in Cabaret (I just like how it looks with the lipstick) – I once again outline my lips then fill them in completely. Once done, I apply my Rimmel Lasting Finish by Kate lipstick in 107 in then finish the look with Nars Larger Than Life Lip Gloss in Place Vendome.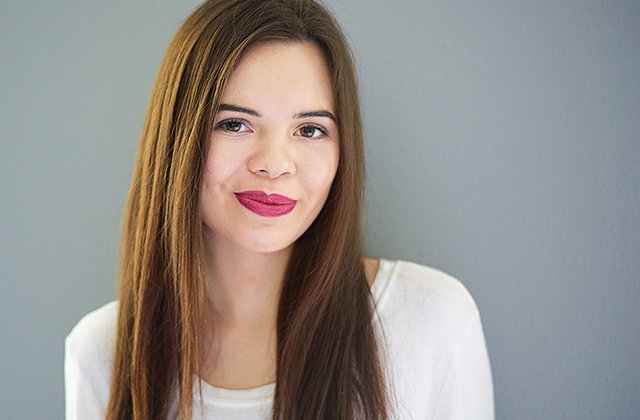 There you have it! My "simple" Christmas makeup look this year!