With
The Force Awakens
right around the corner, Star Wars merchandise is everywhere – and I'm not complaining. Last Friday, Forever 21 launched their latest Star Wars collection which includes items not just for women, but men and children as well. Seeing as how it's one of my favorite stores, I was super excited by this news. Upon checking out the website, I was immediately drawn to the pajama tops and bottoms as they seemed like the products I myself would most likely actually wear. My three favorite pieces are the
Plush PJ Shorts
 ($10.90),
PJ Top
 ($12.90), and
PJ Tank
 ($9.90). All super cute and super affordable!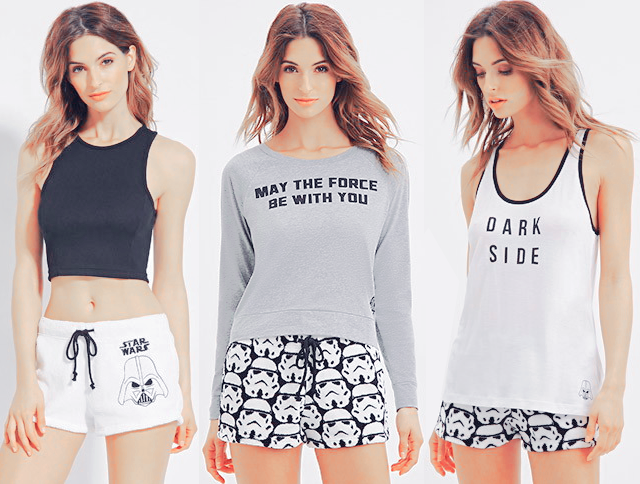 The collection also includes trendy pieces like crop tops, graphic tees, sweatpants, hoodies, and pullovers with an overall minimalist aesthetic.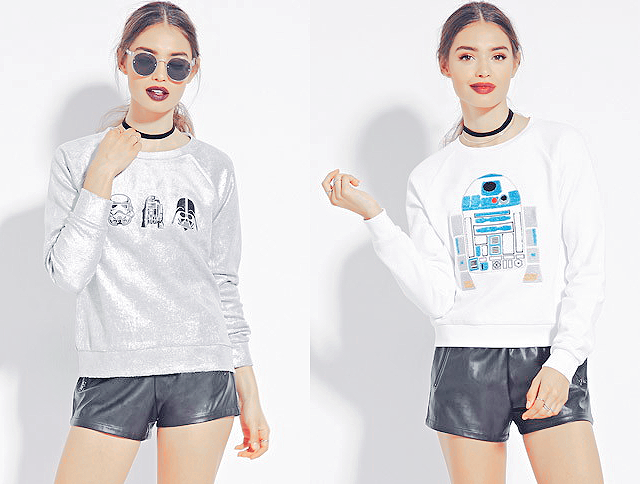 Then there are the even trendier, more unique pieces like two bodysuits, a bodycon dress, and a PJ jumpsuit. To see the entire collection click
HERE
.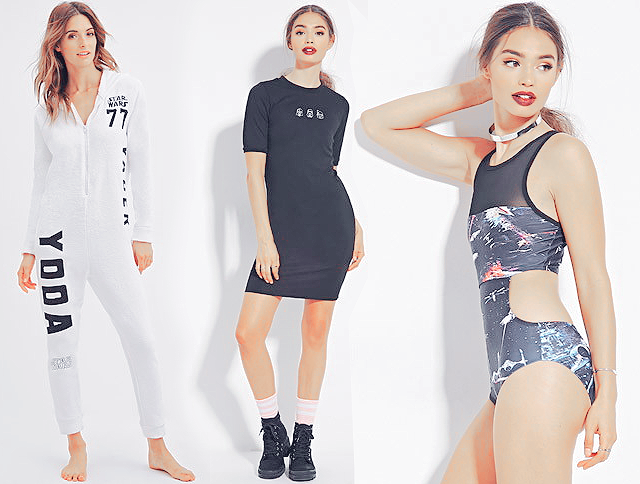 I eagerly stopped by a Forever 21 store over the weekend in Hollywood to check out the line. Unfortunately, they didn't have the three pajama pieces that I really wanted to buy. They did have just about all the other Women's clothing items and Men's too which were nice to see in person. I did not purchase anything as while some of the pieces are cute, I'm saving my money for some slightly higher quality items (and the PJ items that weren't available).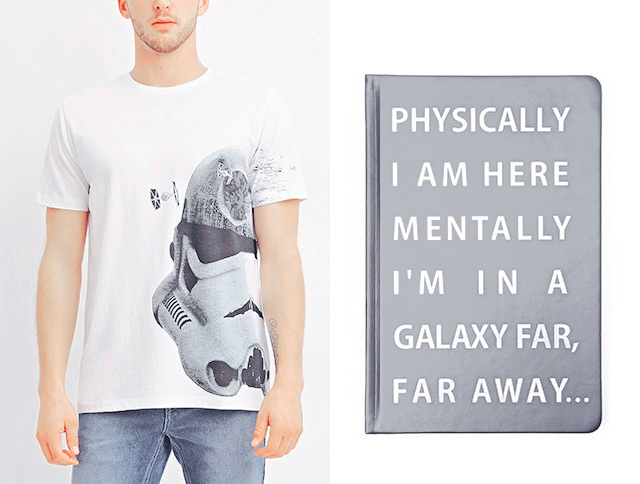 Fun fact: I did not realize this initially since they cut off half of his face in the photos, but the male model is actually my friend Troy who is also represented by the talent agency I work at.
What do you think of Forever 21's Star Wars line?