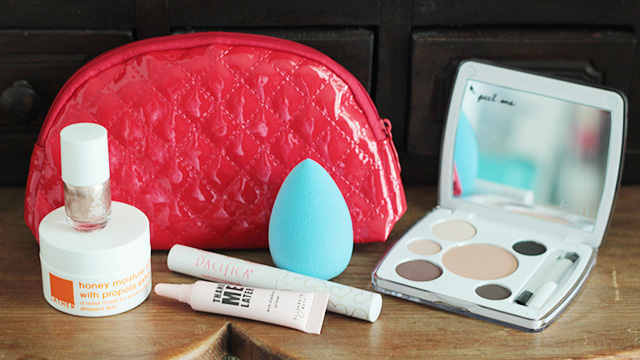 I haven't done an Ipsy unboxing/unbagging post in a while and this December bag was just too good not to write about! I'm definitely going to use each and every product in this month's amazing bag!
If you're unfamiliar with
Ipsy
, it's a beauty subscription service that sends you a cute little "glam bag" filled with 5-6 full or deluxe-sized products each month for $10. The bags are catered towards your preferences (through a "beauty quiz" you take when you sign up) so the products in the bags vary from person to person. I have been an Ipsy subscriber pretty much since it started and have been very happy with the various products I have received from them. If you would like to sign up for your own
Ipsy
bag, click
HERE
(referral link).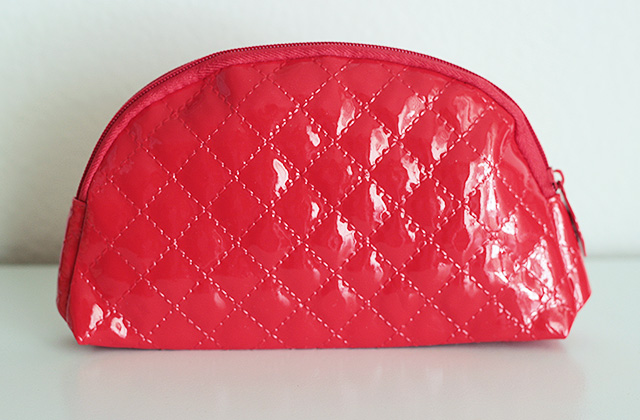 I like the idea of a quilted bag and the red is nice and appropriate for the holidays, but I wish it was executed a bit better. Ipsy can be hit or miss with the quality of their actual bags and this month was a miss as it felt pretty cheap, but fortunately they more than made up for it with the awesome products inside!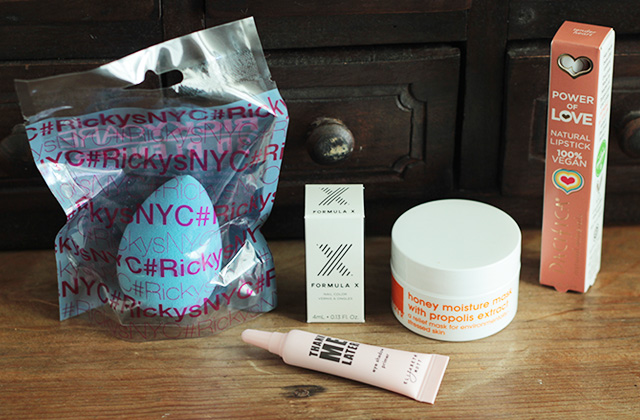 Pacifica Power of Love Natural Lipstick
The super cute packaging immediately caught my eye! The red lip color is perfect for the holidays. The 100% vegan and cruelty-free formula is super creamy and moisturizing made with coconut oil, shea butter, and Vitamen E – just what you need on those cold days that dry up your lips. Use code POWEROFLOVE at pacificbeauty.com for 20% off any purchase.
Lather honey moisture mask with propolis extract
This paraben-free, super-hydrating mask smells lovely, goes on smooth and feels wonderful on the skin. It's specifically made to revitalize stressed skin with propolis extract, natural honey, and other nutrients nourishing to the skin. Use code IPSYHONEY at lather.com for 20% off any purchase + free gift.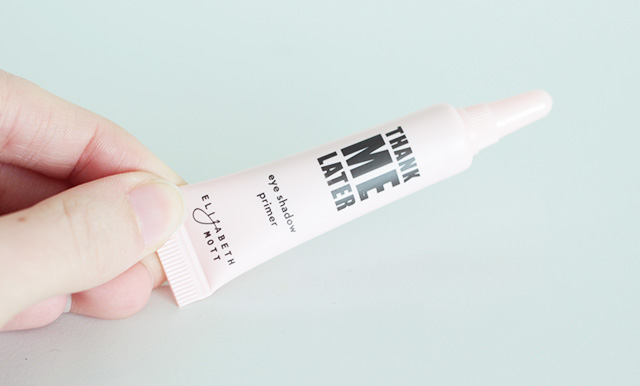 Elizabeth Mott Thank Me Later Eye Shadow Primer
I don't wear eyeshadow too often anymore but the holidays is definitely a time I do, and I certainly would use a primer! I haven't tried this product yet but it claims to dry transparent, smooth and prep your lids, and keep your eyeshadow bold and crease-free all day! Also love the classy packaging. Use code THANKIPSY at elizabethmott.com for 30% off any purchase.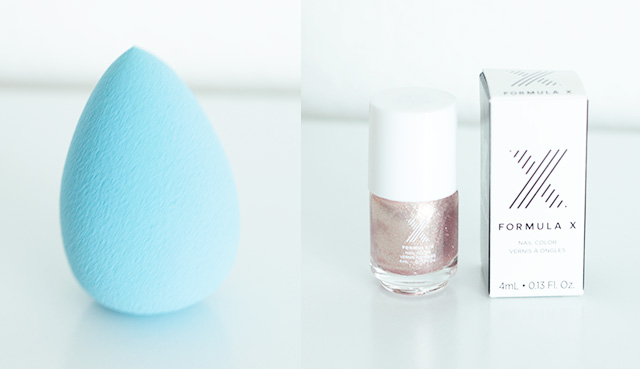 RickyCare by Ricky's NYC Classic 3D Blender
Yes, yes, yes!! I was so happy when I saw this in my bag! Beauty blenders are my preferred method of applying foundation – I already have two and love them both but am more than happy to add another to my collection, especially one in such a pretty soft blue color. Like other beauty blenders, it is reusable and can be used wet or dry (I recommend using it wet though). Unlike other beauty blenders, it's supposed to have a denser texture to give it a longer life cycle and to fit the contours of the face. Use code IPSY at rickysnyc.com for 10% off this product.
FORMULA X Nail Polish in Revved Up
Absolutely gorgeous rose gold metallic color that's great for the holidays! Super cute packaging and the mini size is perfect for travel.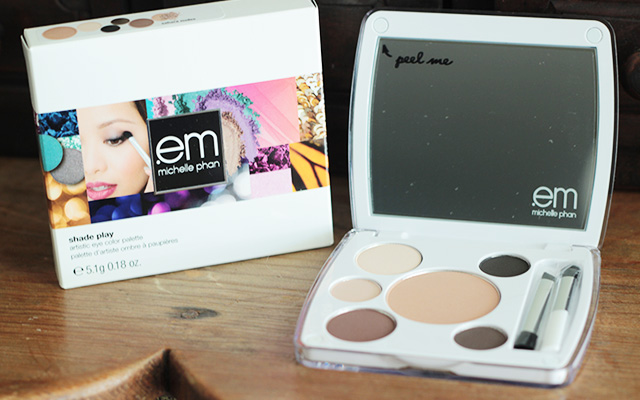 Em Cosmetics by Michelle Phan Shade Play Artistic Eye Color Palette *BONUS GIFT*
As excited as I was about the beauty blender, I was even more excited about this awesome bonus gift! It came with a note saying these were sent to subscribers of over 3 years and like I mentioned earlier, I've been with Ipsy since they started (whoo, go me!). I thought it was incredibly thoughtful to show their appreciation and make their long-time subscribers feel special. Plus, it's an awesome palette! The colors are beautiful and I LOVE that they're neutrals and can be worn everyday. It's also the perfect size for your purse, feels high quality, and comes with a handy mirror and two little eye brushes. Boom.
Well done, Ipsy. I'm looking forward to another year of great service and products!
Are you subscribed to Ipsy? If so, what did you get in your December bag?