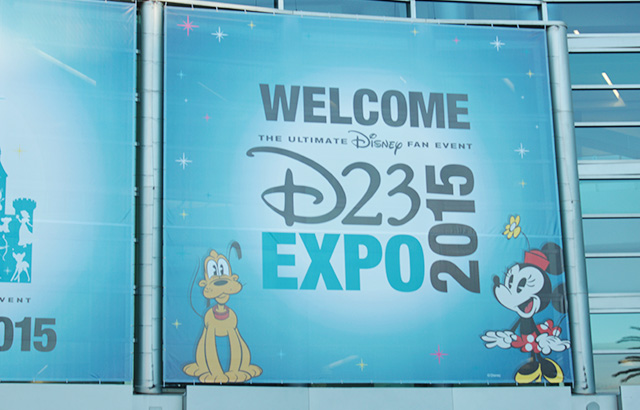 What is this? Another convention already? Yes! After Star Wars Celebration and San Diego Comic Con, I end my summer of conventions with Disney's biennial D23 Expo in Anaheim. It is their fourth expo since 2009 and my first time attending it. Even though I do consider myself a big Disney fan, I had no idea they had their own convention! I never would have known about this event if it weren't for my boyfriend, Luke, who went in 2013.
Like most conventions, there was still a good bit of waiting in lines involved before the convention even started. Luckily, it gave us plenty of time to decide what we wanted to do during the day.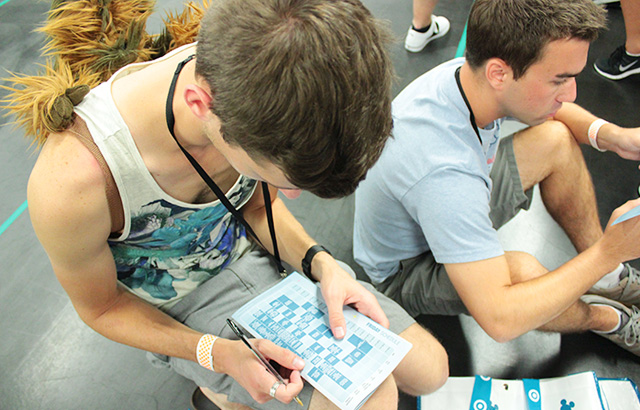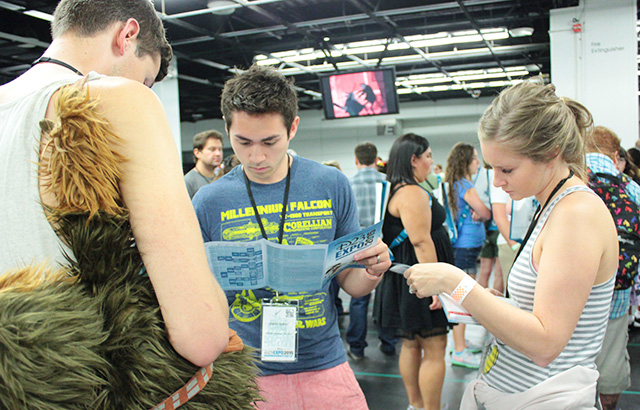 First up on our schedule was the Disney Legends Awards Show. I had no idea what to expect, and it completely blew my mind. Disney certainly knows how to throw a truly magical awards show! In between honoring Danny Elfman, Susan Lucci, George Lucas, and others who have made significant contributions to the Disney legacy, there were wonderful performances to keep you entertained. Some of these were Ne-Yo singing Aladdin's "Never Had A Friend Like Me" as a tribute to Robin Williams, Tony winner James Monroe Iglehart singing "Oogie Boogie's Song" from Nightmare Before Christmas, and dancers from Dancing With the Stars ballroom dancing to music from Sleeping Beauty.
The show concluded with a surprise announcement that Johnny Depp would also be honored with a Disney Legends award. The crowds went crazy as Jack Sparrow himself walked onstage and accepted his award.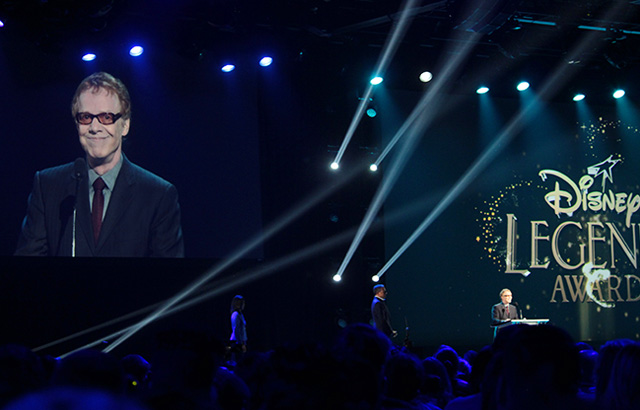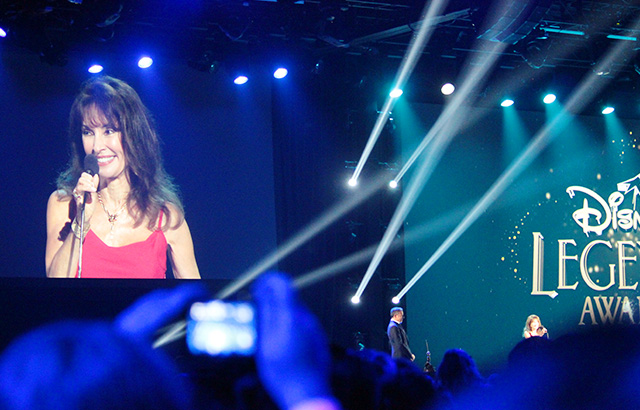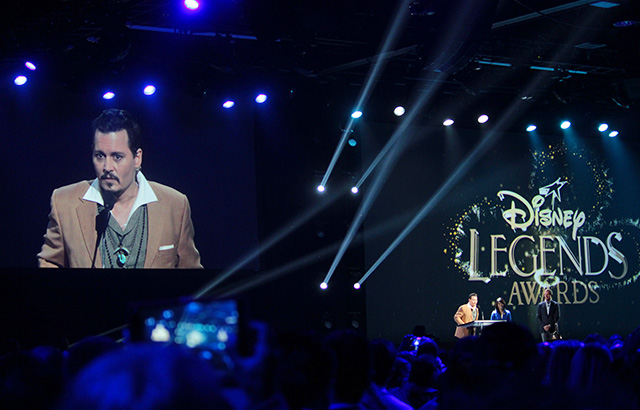 The other big event we were looking forward to that day was the 
Pixar
 and 
Walt Disney Animation Studio
 panel with 
John Lasseter
. They showed clips and brought out cast members along with directors and producers of the many upcoming projects. We weren't allowed to use our cameras or phones during the panel (and were given sealable plastic bags to put them in as an extra security measure) so, unfortunately, I don't have any photos to post. 
A few highlights: Ginnifer Goodwin showed up for Zootopia – the biggest laughs came from a gag involving sloths working at the DMV – pure comedy gold; the songwriting duo behind Frozen played a storyboard version of a new song from Gigantic (Disney's version of Jack and the Beanstalk) called "Little Man" that was very cute and charming but won't be the movie's most memorable song; and The Rock talked about his character Maui in Moana, a movie that takes place in the South Pacific and looks beautiful.
Pixar started their portion of their panel showing the complete short film 

"Riley's First Date" which will come out with the Inside Out Blu-Ray in the fall. The short was absolutely hilarious and definitely one of the biggest highlights of the day for me. Next, was The Good Dinosaur which I'm really excited to see this fall because dinosaurs. Most of the cast was on hand for the eagerly anticipated Finding Dory including Ellen DeGeneres, Ed O'Neill, Ty Burrell, and Kaitlin Olsen. The clips and new characters looked super funny. They showed a short but very colorful and eye-catching diorama for the finally-titled Coco inspired by the Mexican holiday Dia de los Muertos. Wrapping up the panel was Toy Story 4 which I learned would be co-written by one of my faves Rashida Jones (along with Will McCormick). Not much was given as to the plot, but it was mentioned that each Toy Story movie has been a different genre and this will be a love story centered around Bo Peep and Woody. Awwww. 
The rest of our day consisted of walking around the massive exhibit hall, collecting freebies and checking out the various booths. There were still lines (the longest probably being where you could personalize your own Coke bottle – we decided not to wait in the 2 hour line) but nothing like Comic Con. There was definitley a lot to see, but the hall seemed so big and spacious, and I loved how easy it was to maneuver and walk around. No hysteric crowds trying to grab a t-shirt or fear of being trampled over. I'm sure it will get more crowded in the years to come, especially since Disney now owns both Star Wars and Marvel, and I'll be ready for it when the time comes, but it's certainly nice for the time being.
 That's it for my first day at D23 and what a first day it was! I was definitely looking forward to Day Two! Look out for that post coming soon!

What Disney Animation or Pixar movie are you most looking forward to?