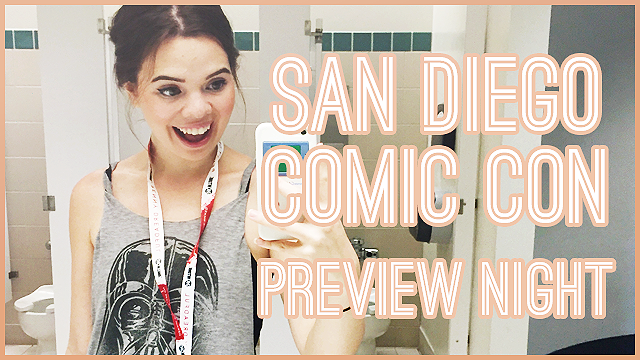 San Diego Comic Con 2015 is officially over – let the withdrawals and countdown to next year begin! To help ease my post-con depression, I'll be doing recaps of each of my days starting with Preview Night! 
My boyfriend, Luke, and I drove down to San Diego super early Wednesday morning so we could spend the day at Sea World before picking up our Comic Con badges. As that time approached, I dropped off my things at my hotel (the Marriott- conveniently connected to the convention center and where my family has stayed during the con for the last 7 years). Luke met up with some of our friends who were also getting professional badges, while my family and I went to pick up our regular ones. As usual, badge pick-up was fast and efficient. If only all Comic Con lines were like that… 
Like every year, my preferred WB SDCC bag (given to you at registration) is Supernatural and lo and behold, my family secured three of them along with one Batman vs Superman – score! It was past 6 by this time so unlike previous years where we've had to wait in a huge line to get into the Exhibit Hall, we were able to walk right in! My family split up to do their own thing while I met up with Luke. We walked around for an hour or so, checking out the booths and picking up whatever swag we could find.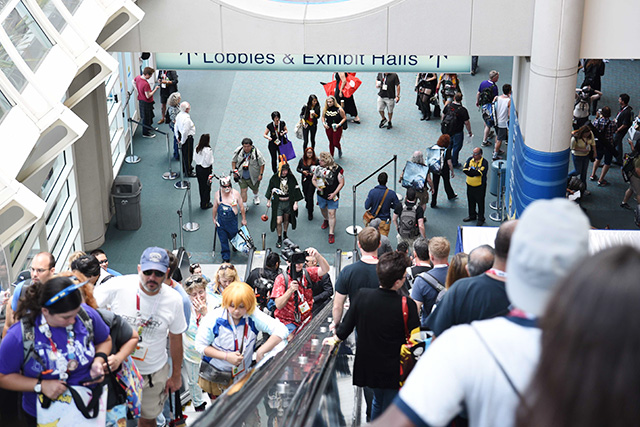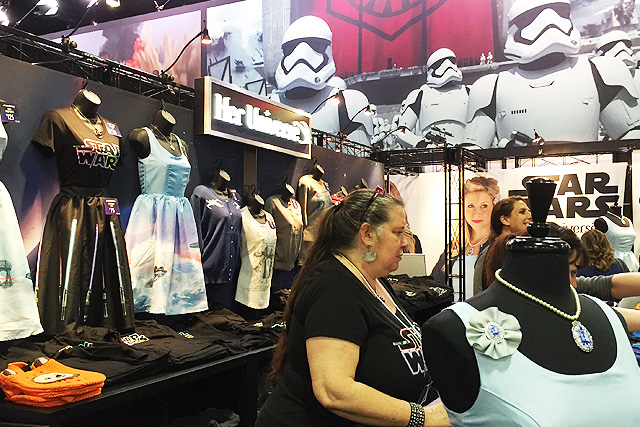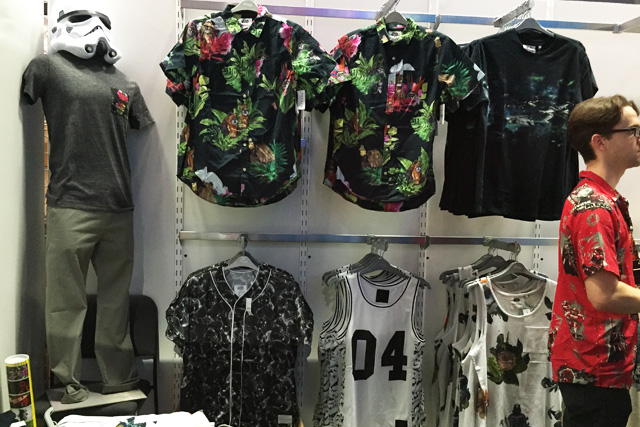 There was an area composed of solely Star Wars apparel and merchandise that specifically caught my eye. The We Love Fine booth had some especially cute loose fit, dropped armhole tanks (my latest obsession) that I couldn't pass up. Normally, I wait till Sunday to buy my merch since there's the possibility that it might be discounted, but I learned from Star Wars Celebration that while that usually works well with most merch, when it comes to apparel – especially in my size – if I find something I like – which is actually pretty rare since I'm super picky – buy it then and there. So that's what I did. I also got two awesome Hawaiian-influenced Star Wars tanks by Pac Sun as a surprise gift for Luke because I'm an awesome girlfriend 😉
After I made my purchases, it was time to meet up with our friends, John, Holli, and Veronica in Ballroom 20. In my whole 8 years of Comic Con Preview Nights, I have never gone to any of the screenings opting to instead spend all my time in the Exhibit Hall so this was a new experience. We all walked right in and found a place in the back that had a good view of the screens. We watched the last half of NBC's Blindside (didn't impress me too much) and the CW's Containment – it didn't "wow" me, but I'd probably check out a second episode. After the two screenings, we still had another 30 minutes before the exhibit hall closed so we walked around some more before we all parted ways for the night.
Luke walked me back to my hotel room and we took in the amazing balcony view while going over our schedules for the next day. The reality hit me that while this is my first Comic Con with my boyfriend, it doesn't necessarily mean that we'll be spending all our time together. It was no surprise to me that our schedules were vastly different but there was one panel that interested both of us – Hollywood Location Scouts – and a possible other about NASA and Mars although, unfortunately, it would probably cut it too close to our NerdHQ discussion with Julie Plec. Once everyone was done prepping for the next day, we all turned in for some much needed rest (I was going on 40 hours on 1 hour of sleep), very excited for what was to come when Comic Con would officially start in the morning.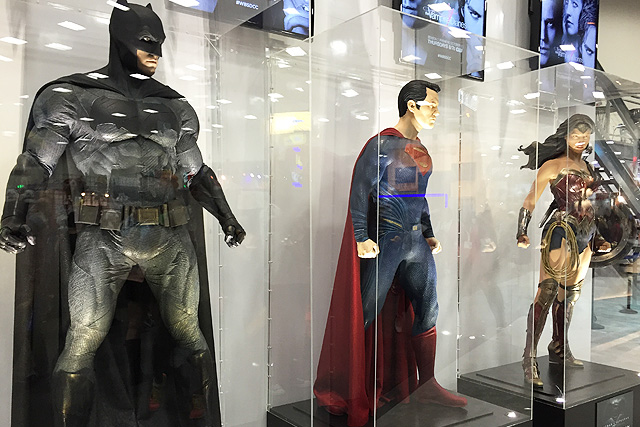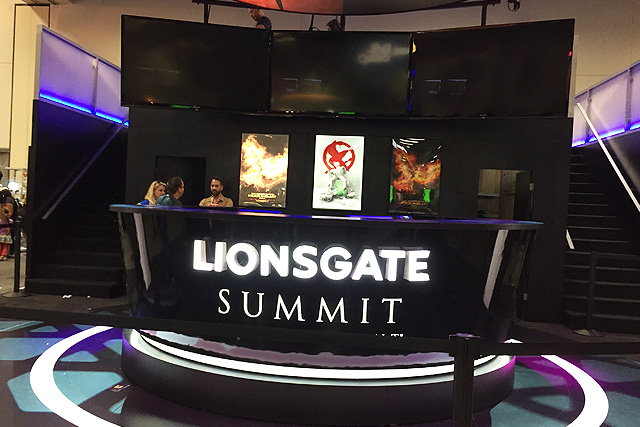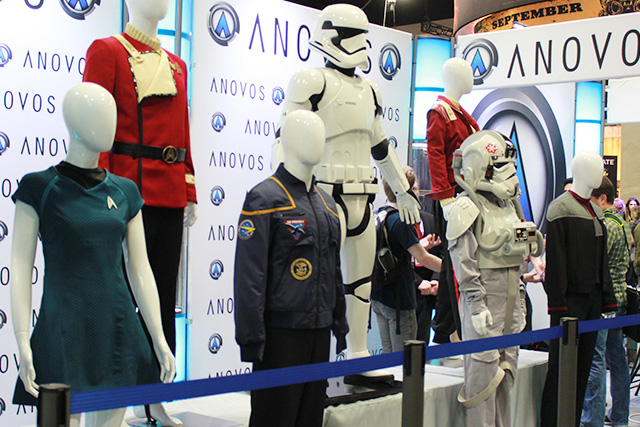 Preview Night was a great little peek of what was to come in the next four days. In my opinion, it was better than the year before which I found very underwhelming. They still don't give out as much swag as years past and lines are still super long for interactive booths, but it was awesome finding some Star Wars apparel that I actually loved and, of course, just being able to experience it with Luke and friends was amazing.
Look out for San Diego Comic Con: Day One post coming soon!