THE BAG
How cute is this bag?? I love the trendy tribal print! It's perfect for summer which is appropriate since this bag's theme is Summer Lovin'! Sidenote: Where can I get myself an inflatable swan?
If you are unfamiliar with Ipsy, it is a $10 beauty subscription service where you receive 4-6 deluxe sample and full-sized products inside a cute makeup bag each month. Upon signing up, you take a "beauty quiz" that helps determine what kinds of products you'll receive. To learn more about Ipsy and/or sign up for your own bag, click HERE.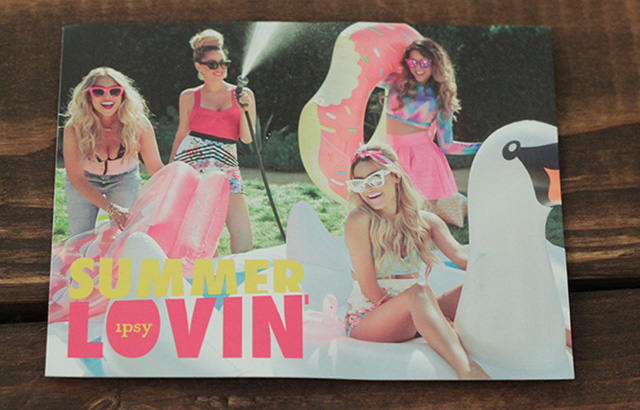 Eau Thermale Avene Cleanance Gel Soapless Cleanser
 I've never tried a gel cleanser before so I was curious to try this! It claims to be soap-free, paraben-free, and deep-penetrating while being good for sensitive skin eliminating impurities and excess sebum. It has a subtle smell and left my skin feeling super soft, refreshed, and clean! I liked it! 15% off entire Eau Thermale purchase at
drugstore.com
 with the code IPSYAVENE.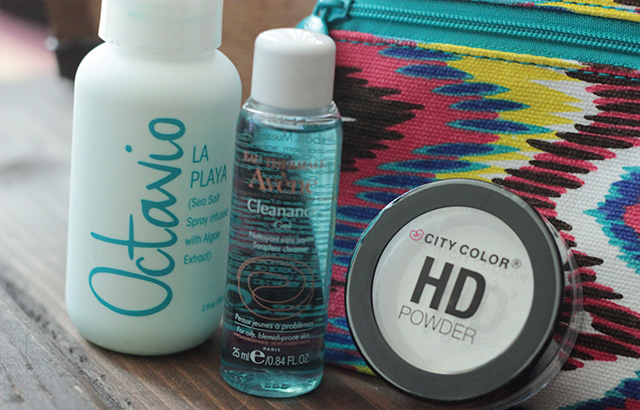 City Color Cosmetics HD Powder
I was just thinking about how I need to get myself some loose translucent powder! I've been using pressed for the last couple of years and wouldn't mind changing it up every now and then. Haven't tried this out yet, but the product claims that the finely-milled, 100% silica powder will set your foundation for a smooth, matte finish preventing shine and softening fine lines imperfections, and pores.
Octavio Molina Hair La Playa Salt Spray
It's summer so a texturing spray (with sea salt!) for beachy hair is the perfect hair product for this bag! This 100% cruelty-free spray is infused with algae extract for added moisture. I've only tried it on dry hair so far, but I love the smell and how it makes my wavy hair look! 30% off any purchase and free shipping at
octaviomolinahair.com
with code ipsy&octavio.
Be A Bombshell Cosmetics Lip Balm in "Fresh Kiss"
This lip balm goes on smooth and is ultra moisturizing! The light pink color is super sheer on my lips but still give a nice subtle hint of color. 30% off any purchase at
beabombshellcosmetics.com
with code IPSY30.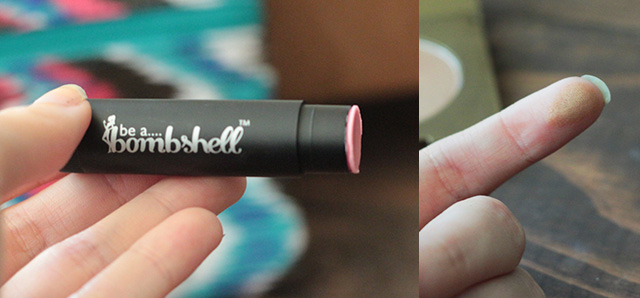 tarte deluxe Amazonian clay waterproof bronzer in "park ave princess"
By far my favorite product in this month's bag! I love tarte as they make amazing products and this bronzer was no exception! The waterproof formula contains natural preservative Vitamin E and Amazonian clay to help improve skin clarity, tone, and texture. My go to bronzer is NARS Laguna, but I am definitely very impressed with this! The texture is amazing and goes on super smooth. The color gives my skin that perfect "sun-kissed" radiant look that's not orange at all and has just the perfect hint of subtle shimmer. I also love it's cute packaging – so easy to carry around with you! Definitely an all-around win- I would definitely purchase this full-size in the future! 20% off purchase at
tartecosmetics.com
with code IPSYJULY (here's my chance!).
CONCLUSION
Another great bag from Ipsy! As I already stated, my favorite product is the tarte bronzer – I just absolutely love it and can see it becoming part of my daily makeup routine. It's been great for contouring too. I really like the other products as well and will certainly use everything up. I definitely think I got my money's worth in this bag!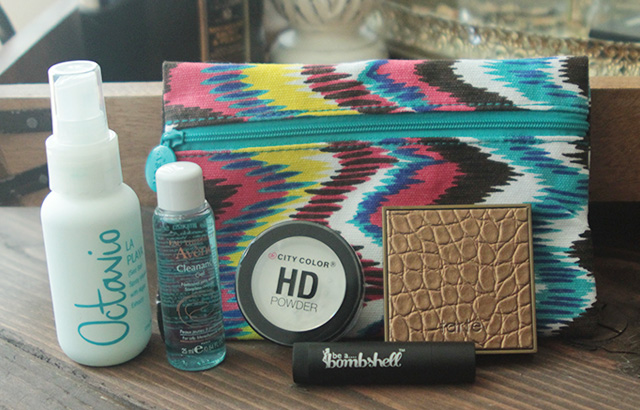 Have you ever tried Ipsy?