First 
Ipsy
 bag unboxing/first impressions review of 2015!
If you are unfamiliar with Ipsy, it is a $10 beauty subscription service where you receive 4-6 deluxe sample and full-sized products inside a cute makeup bag each month. To learn more about Ipsy and/or sign up for your own bag, click HERE.
THE BAG
This is my favorite Ipsy makeup bag ever! The design is super simple and that's one reason why I love it so much! I also love the canvas material and the cute lipstick graphic (with matching red lining inside!). If I saw this in a store, I would want to buy it! Looking forward to carrying it around in my every day totes and overnight bags!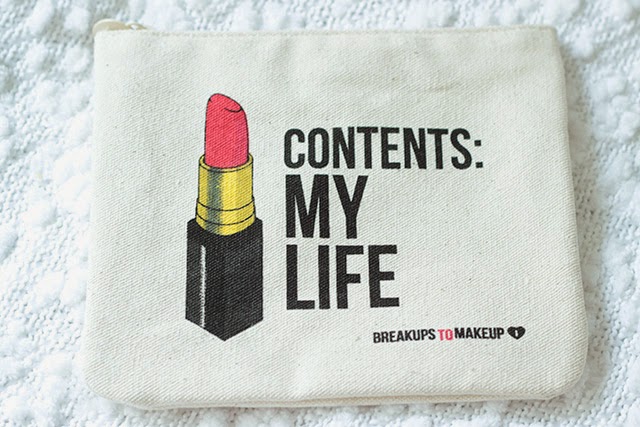 BellaPierre Cosmetics Waterproof Mineral Gel Eyeliner Pencil in Ebony
Always excited to receive any kind of eyeliner product in whatever form from Ipsy since I go through them so quickly… here, it's a gel pencil which is actually my preferred eyeliner method so double yay! The creamy formula glides smoothly and because it's waterproof, no need to worry about smudging and raccoon eyes! 15% off any purchase at 
bellapierre.com
 with the code IPSYMAY2015.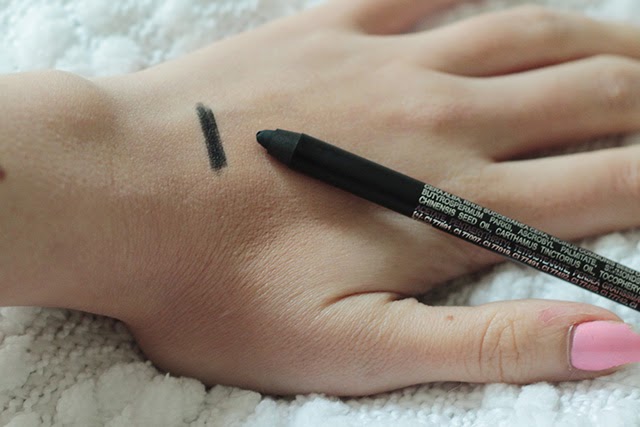 St. Tropez One Night Only Instant Glow Body Lotion
Yes! I've been wanting to try out some of St. Tropez's tanning products! If you haven't yet noticed, I am super pale and while I'd love to be a little tanner, I usually steer clear of tanning products because A) I don't have the money to spend, B) I'm afraid of it looking too orange or streaky, and C) I'm too lazy to commit to gradual self-tanners. The cool thing about this tinted lotion is that it addresses some of those issues – it's supposed to give you an instant natural-looking golden glow – no waiting necessary – AND if you don't like what you see, you can easily wash it off. Perfect for first time tanners or lazy tanners like myself! 20% off any purchase at 
sttropeztan.com
 with the code IPSY25.
Not Your Mother's Haircare Deja Vu Do Style Extender
This paraben-free hair primer says it will keep your hair clean for several days until your next wash by blocking humidity and repelling dirt and oil while adding body and flexible hold. Infused conditioners help improve shine and control frizz. On top of all of that, it also smells nice with the scent of red apples and berries! This isn't something I would normally purchase on my own (I really try to limit the amount of hair styling products I use outside of a heat protectant) so I'm interested to give it a try and see how it compares to simply using a dry shampoo and if it really delivers on all that it promises. 20% off any purchase at 
nymbrands.com
 with the code IPSY.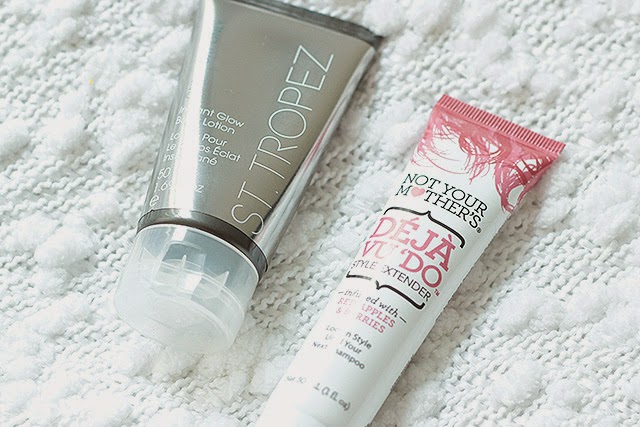 IT Cosmetics Your Skin But Better CC+ Cream with SPF50+
I've tried BB Creams but yet a CC Cream – but that will soon change! I haven't read up much on these creams, but it seems like CC "color/complexion correcting" creams are an amped version of BB creams, offering even more coverage, anti-aging benefits, and SPF protection. This is evident right away in this little tube – the first thing that catches my eye is that it contains SPF 50+ UVA/UVB Broad Spectrum Physical Only sunscreen which protects your skin from burning and aging. The anti-aging formula is full of good stuff like Vitamins A, B, C, E, algae, peptides, and antioxidants and states it will improve skin texture, increase skin hydration by 79% (where'd that number come from?), and help with brightening and color-correcting. This all sounds right up my alley, can't wait to try it! 20% off orders $25 or more + Free Shipping at
itcosmetics.com
with code IPSY20.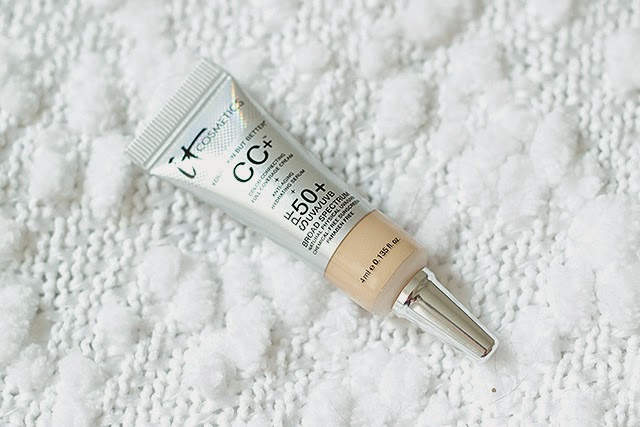 Urban Decay 24/7 Glide On Lip Pencil + BONUS Revolution High Color Lipgloss
I'm probably most excited about this product! I'm a lip liner fan (embracing my full lips – whoo!), and I love that this is clear ("Ozone") so I can wear it under any lip stick or lip gloss. Fill in completely to prime, hydrate, and define your lips. The creamy, waterproof formula glides on smoothly and promises to make the color last longer while never leaving your lips feeling dry or cakey. The little informative booklet also comes with 2 samples of their high shine intense color lip gloss, "Failbait" and "Bittersweet" (I approve of both colors). It's super pigmented, stays put, and contains Hilurlip which is supposed to help lips look plumper and fuller while defining and hydrating.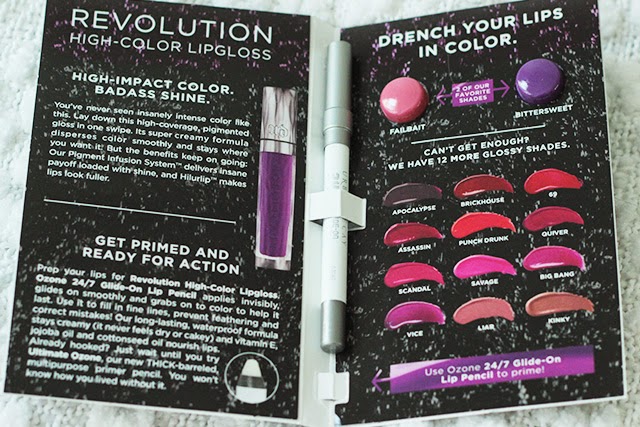 CONCLUSION
Super adorable bag with a nice variety of cool, summer-appropriate products! We got something here for hair, skin, eyes, lips, and body – I love it when Ipsy does that! Most excited for the lip primer pencil and to try out the CC+ cream! The eyeliner pencil will definitely get used and I already know for what occasion I'll be saving the St. Tropez lotion!