I really enjoyed this year's
Golden Globes.
Tina and Amy were, of course, amazing and probably the best hosting duo I've seen at any awards show. Among some expected wins, I was very happily surprised at some of the outcomes – particularly Quentin Tarantino's Best Screenplay award, Jennifer Lawrence's Best Actress, and Ben Affleck for Best Director. And then there was the fashion. The Golden Globes usually ranks pretty high on my list of favorite red carpet fashion events and I was blown away by
last year's looks
. While this year didn't quite top 2012, it still held its own with a number of stunning gowns. Biggest surprise here was that, for once, Taylor Swift not only did not top my list but didn't make my Top 10 at all. I still love her, but I was not feeling her eggplant Donna Karan Atelier gown. The back is fantastic, but that high neckline and those glaring visible wrinkles? Not so much. On to those that did get it right: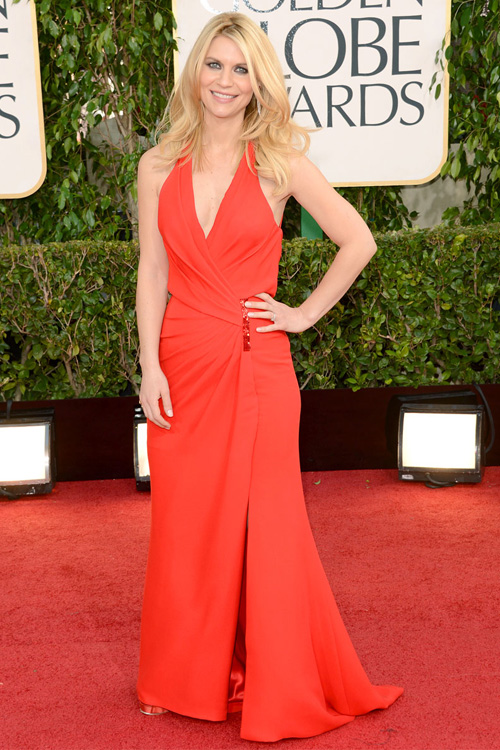 Claire Danes – Versace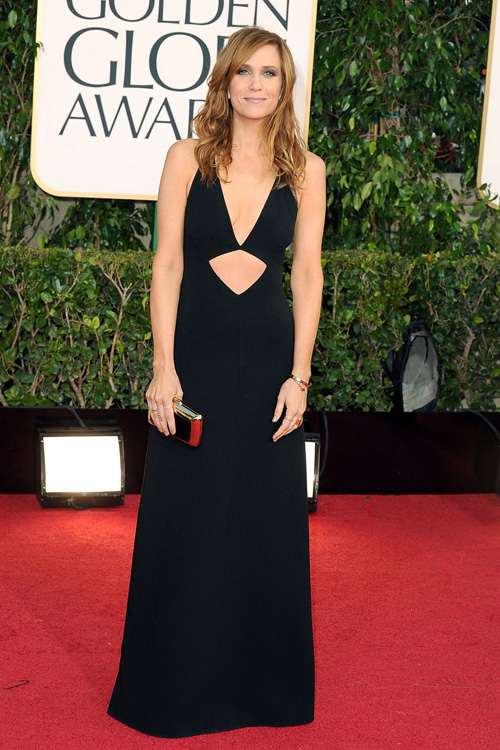 Kristen Wiig – Michael Kors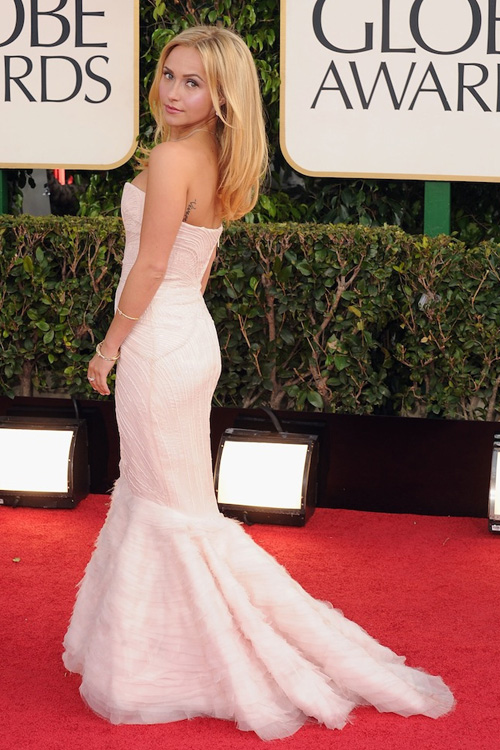 Hayden Panettiere – Roberto Cavalli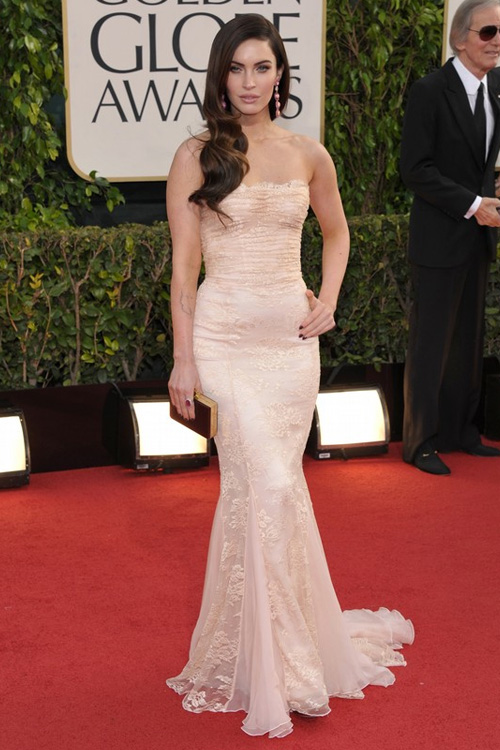 Megan Fox – Dolce & Gabbana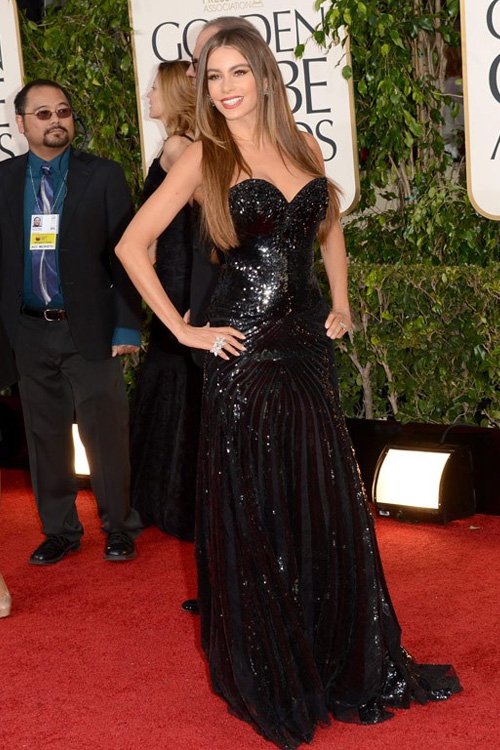 Sophia Vergara – Michael Cinco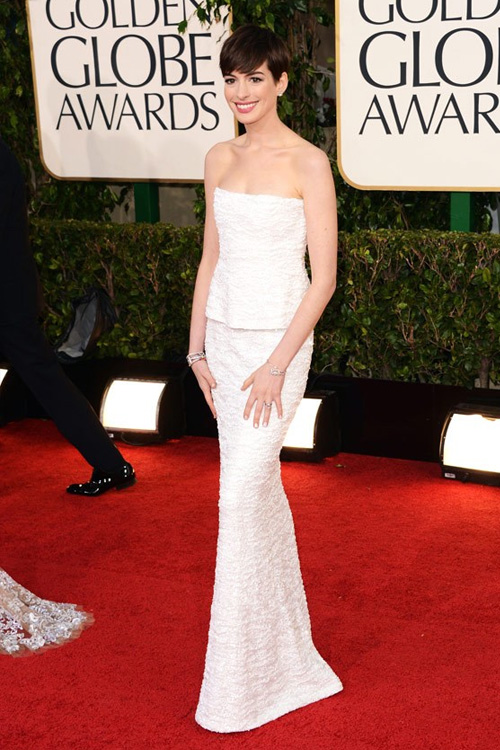 Anne Hathaway – Chanel Couture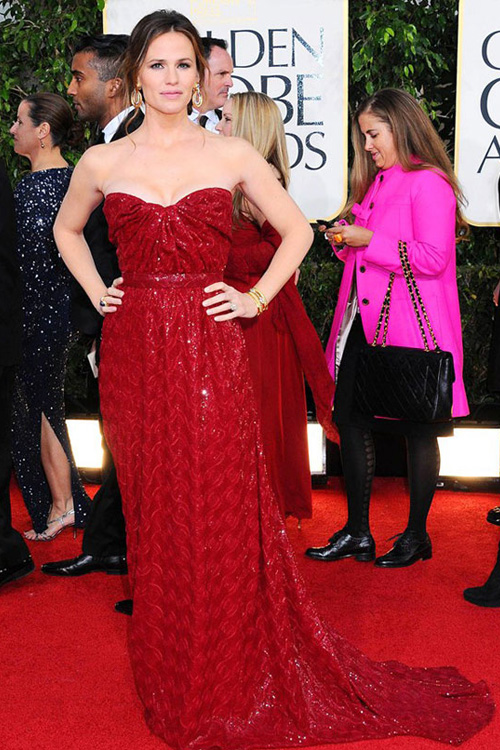 Jennifer Garner – Vivienne Westwood Couture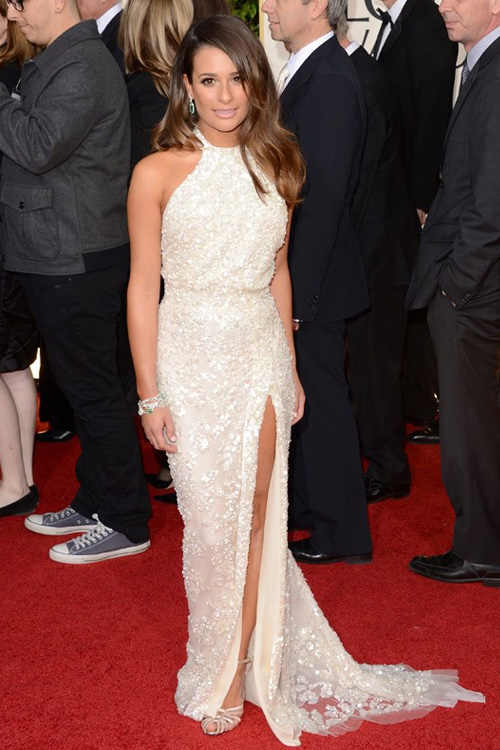 Lea Michele – Elie Saab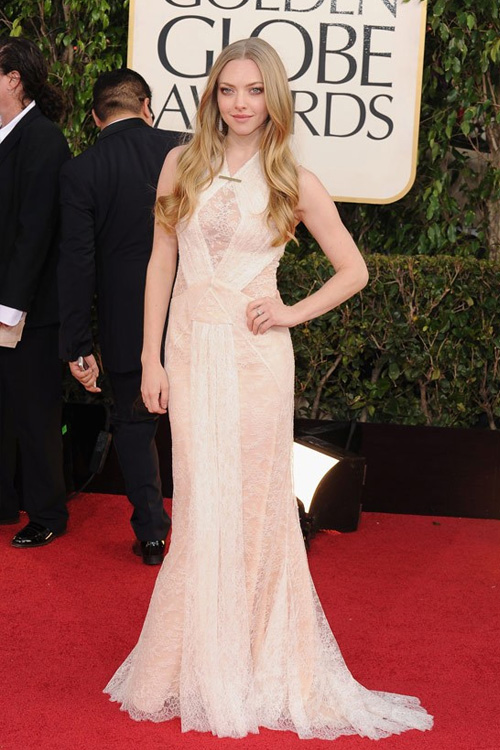 Amanda Seyfried – Givenchy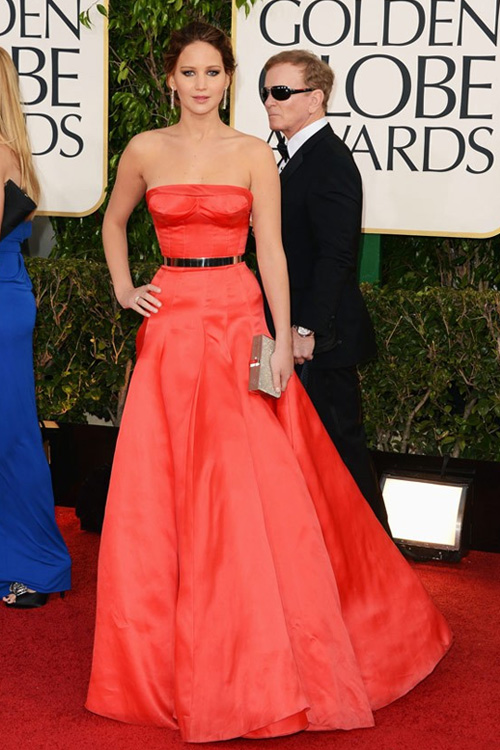 Jennifer Lawrence – Dior Couture by Raf Simmons
What were your favorite moments and looks from the Golden Globes?